Lakers are torn on which of Kobe's jersey numbers to retire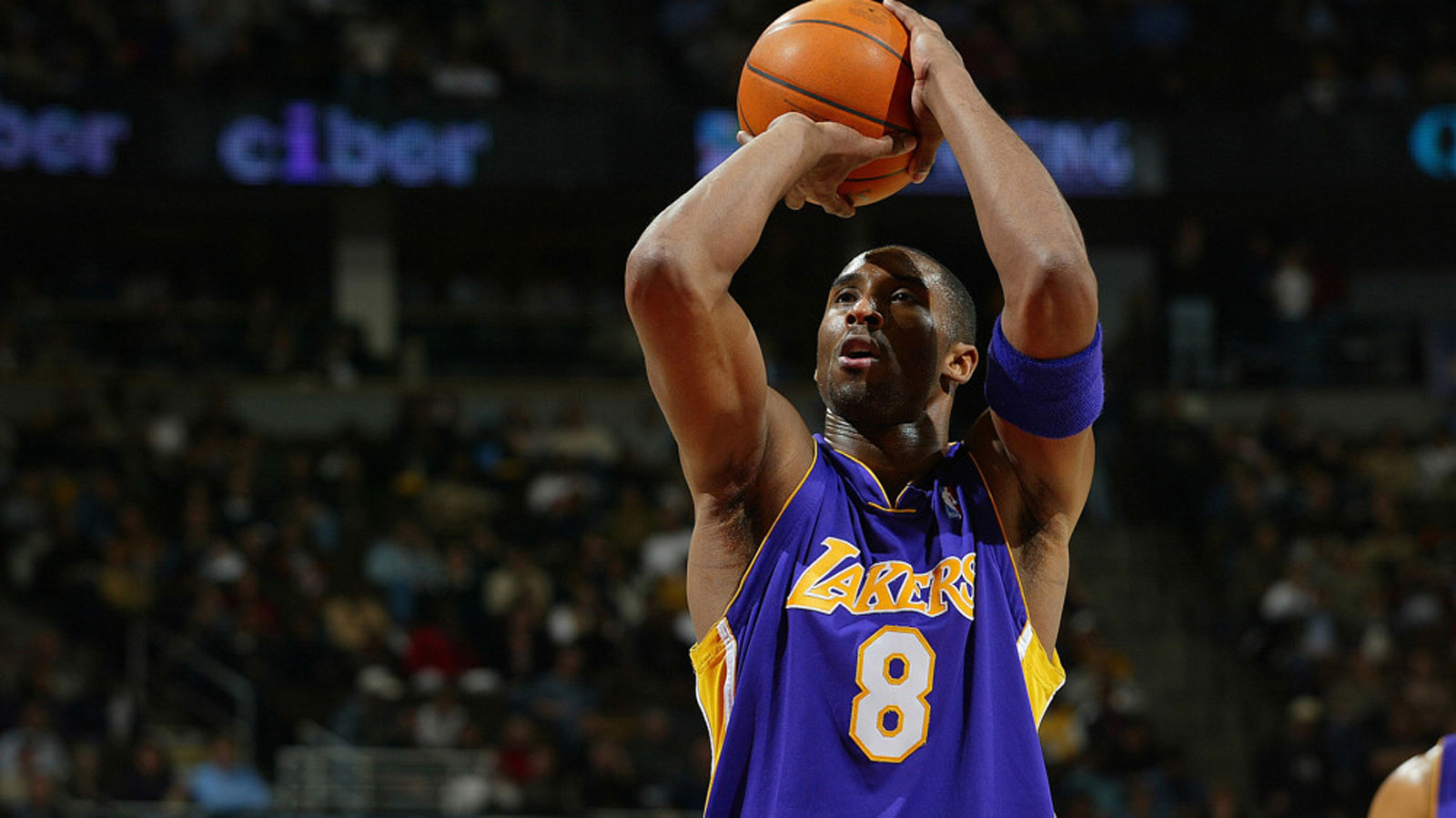 In the aftermath of Los Angeles Lakers superstar Kobe Bryant's announcement that he is retiring at the end of the season, there is a polarizing debate taking place in the team's front office: Which one of Bryant's jersey numbers — No. 8 or No. 24 — should the Lakers retire?
"We have had a couple very casual and preliminary conversations internally about this over the past few years," a Lakers spokesperson told TMZ Sports. "But now that Kobe has officially announced a retirement date, I anticipate we will discuss this more formally in the coming weeks and months."
Bryant wore No. 8 from 1996 to 2006, winning three consecutive championships alongside Shaquille O'Neal. Before the 2006-07 season, Bryant switched over to No. 24, which was one of the numbers he wore as a freshman at Lower Merion High School. He then won two more championships, two Finals MVPs and a league MVP in his new number.
Though Bryant enjoyed more individual success with No. 24 and has stated he prefers to retire that number because of the underdog mindset he associates with it — Bryant's team went 4-20 the season he wore that number — some of his most iconic moments are with the No. 8.
From his historic 81-point performance, to his infamous afro, to battling Michael Jordan as a Bull and a Wizard, to the fearlessness he showed air-balling consecutive shots as a rookie in the playoffs against the Jazz, Bryant's career is permanently intertwined and identified with No. 8.
It's almost impossible to pick between the two.
Rick Fox, one of Bryant's teammates during the Kobe-Shaq era, says the Lakers should retire both numbers, according to TMZ Sports, and he might be right.
Bryant said he doesn't have a preference between 24 or 8 when the Lakers retire his jersey, but he's evolved more into himself in 24.

— Mike Trudell (@LakersReporter) December 1, 2015
var sh_pollid = 4856972; // change Poll ID
!function(D,id,s){
if(D.getElementById(id))return;
s=D.createElement('script');s.id=id;
s.src='//pollware-cdn.sodahead.com/pollware/pollware_888.js';
D.getElementsByTagName('head')[0].appendChild(s);
}(document,'sh-pollware-loader');