Fantasy Baseball News & Notes: NL West
Our divisional news and notes will be published on Mondays and Fridays this season. Please note that all spring training stats should be taken with a grain or two of salt, as always.
Arizona Diamondbacks
OF A.J. Pollock hasn't played much this spring due to an injured elbow, but he's confident that he'll be ready for Opening Day.
Look for SP Zack Greinke to bat eighth quite a bit this season. That matters to the fantasy owners of players like Jean Segura, Chris Owings and Nick Ahmed, because one of those guys will bat ninth when Greinke bats eighth.
Segura is batting .593 (16-for-27) this spring, with Ahmed hitting .464 (13-for-28). The bet here is that Ahmed's superior glove will earn him the starting nod as long as his bat doesn't return to awfulness.
Archie Bradley, who is competing for the fifth rotation slot, allowed six runs in two-and-a-third innings on Thursday. Ugh.
Colorado Rockies
The length and timing of Jose Reyes' suspension is TBD, but there has been plenty of spring buzz surrounding 23-year-old Trevor Story, who's batting .280 with four home runs in 30 Arizona plate appearances. Story hit .279 with 20 homers and 22 stolen bases between Double A and Triple A last season, and should be on your draft radar in any league, even if he might have to battle Reyes at some point.
NL-only owners might be interested to know that utility infielder Daniel Descalso will miss a few weeks with a broken hand. You know what that means? MORE TREVOR STORY!
This Denver Post article previews the Ben Paulsen-Mark Reynolds platoon at first base. Reynolds has not historically had pronounced platoon splits, but Paulsen had an .815 OPS vs. RHP last season, and can be used as a cheap DFS play when the Rox are at Coors.
Nolan Arenado is batting .593 (16-for-27) this spring. That's not bad.
Los Angeles Dodgers
Andre Ethier might lead off against righthanders.
The Dodgers aren't expecting to have the services of SP Hyun-Jin Ryu (shoulder surgery) until June at the earliest. Stay away, drafters.
Clayton Kershaw will be followed by Scott Kazmir, Kenta Maeda and Alex Wood to start the season. The Dodgers are looking at Brandon Beachy, Mike Bolsinger and Zach Lee for the No. 5 slot. Remember that Brett Anderson had back surgery that is likely to keep him out until August or September.
1B prospect Cody Bellinger is 8-for-18 with six walks this spring. The 20-year-old Bellinger hit 30 home runs at A ball last season, and you should draft him in your dynasty league if he's available. Bellinger is Baseball America's No. 54 prospect.
San Diego Padres
Is this the year Andrew Cashner fulfills his promise? His manager seems to think so.
In this 25-man roster projection, the San Diego Union-Tribune suggests that Drew Pomeranz and Brandon Maurer will get the fourth and fifth spots in the Padres' rotation, with prospect Colin Rea easing in later.
That projection has powerful, whiff-tastic Jabari Blash projected as a bench outfielder. Manager Andy Green said this week that Blash has an "obscene amount of power" and "might very well be our starting left fielder." The 6'5", 235-pound Blash hit 32 home runs between Double A and Triple A last season, and is not related to Elmo Blatch, the man who murdered Andy Dufresne's wife in The Shawshank Redemption. Jabari is worth rostering in NL-only leagues, but probably not in shallower leagues since his playing time is so uncertain.
San Francisco Giants
Johnny Cueto is fine after being hit in the head with a line drive on Wednesday. All is well – nothing to see here.
Jeff Samardzija is physically fine, but has allowed 12 runs on 21 hits in 13 spring innings so far. Since we don't get hung up on spring stats around here, we're still confident in a bounceback season for the Shark.
Madison Bumgarner missed a spring turn due to issues with his rib cage and foot, but expects to pitch on Saturday.
OF Jarrett Parker, who slugged six home runs for the Giants last September, hit his third homer of the spring on Thursday. Considering all the old guys in the Giants' outfield, NL-only owners should consider using a bench spot on Parker, who homered 23 times and stole 20 bases at Triple A last season. Parker is 27 and strikes out a ton, but he's got a decent chance to get some playing time.
Related: Fantasy Baseball Divisional Notebook Archives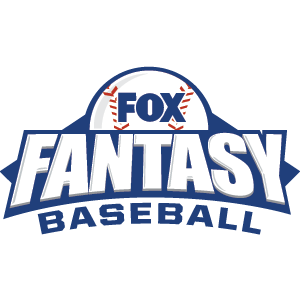 FOX Fantasy Baseball
Join or Create a Free League
Play Now!