Kentucky basketball got hit with an NCAA violation thanks to Drake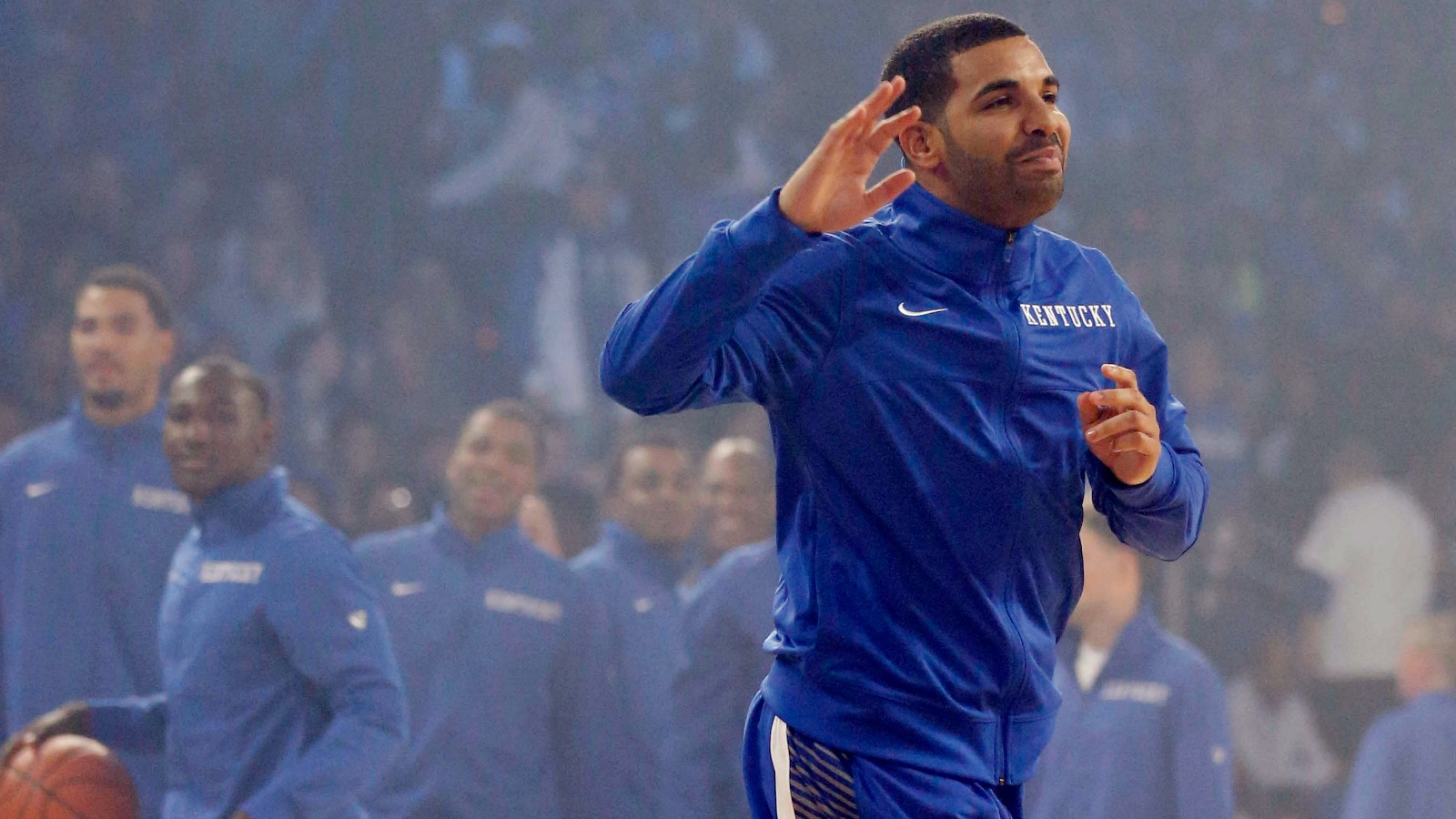 By now, we all know that when it comes to college basketball, the Kentucky Wildcats have stolen Drake's heart. What started out as a quick appearance at Big Blue Madness in 2009 has turned into a full-fledged bro-mance between man and school, one that has grown to include regular stops on campus, and this week even ended up with the rapper showing up at another school wearing UK colors.
Drake may have taken the relationship to another level this week, however, when the NCAA officially hit Kentucky for a secondary violation for his involvement with the school.
Don't worry, UK fans, it's nothing major. Instead, it involves former Wildcat (and current Phoenix Suns summer league stud) Tyler Ulis taking a picture with Drake at one of his concerts over the summer in Chicago.
Yes, you read that correctly: A secondary violation, for taking a picture with Drake. Not a picture at a concert where he was given free tickets. Not for VIP access where the picture was taken. Simply for a picture. Apparently it was considered 'preferential treatment' according to the NCAA.
SECCountry.com has details, as well as details on 13 other secondary violations committed by the school.
The good news for the Wildcats is that the school immediately reported the violation, and there won't be any punishment handed down, either for this, or any of the other 13 infractions committed. As a matter of fact the idea of 'small, secondary violations being reported' is something that happens at every school, across the country at various points in the year. They just don't all get this much attention, because they don't all involve Drake.
A photo posted by Tyler Ulis (@tulis3) on
Maybe the best part is, this isn't the first time a big-time rapper has gotten in trouble for his involvement with Kentucky basketball.
Remember back in 2011, when Jay-Z partied in the locker room with the Wildcats after they clinched a berth in the Final Four at the Barclay's Center? In that case, it was Jay-Z who got in trouble (not UK) with a $50,000 fine, since at the time he was a minority owner of the Brooklyn Nets.
By the way, if Kentucky is going to get a violation for anything involving Drake, it should be for allowing him back on campus, after he air-balled that ugly three a few years back.