Nate Diaz: If Conor McGregor wants the money fight, it's right here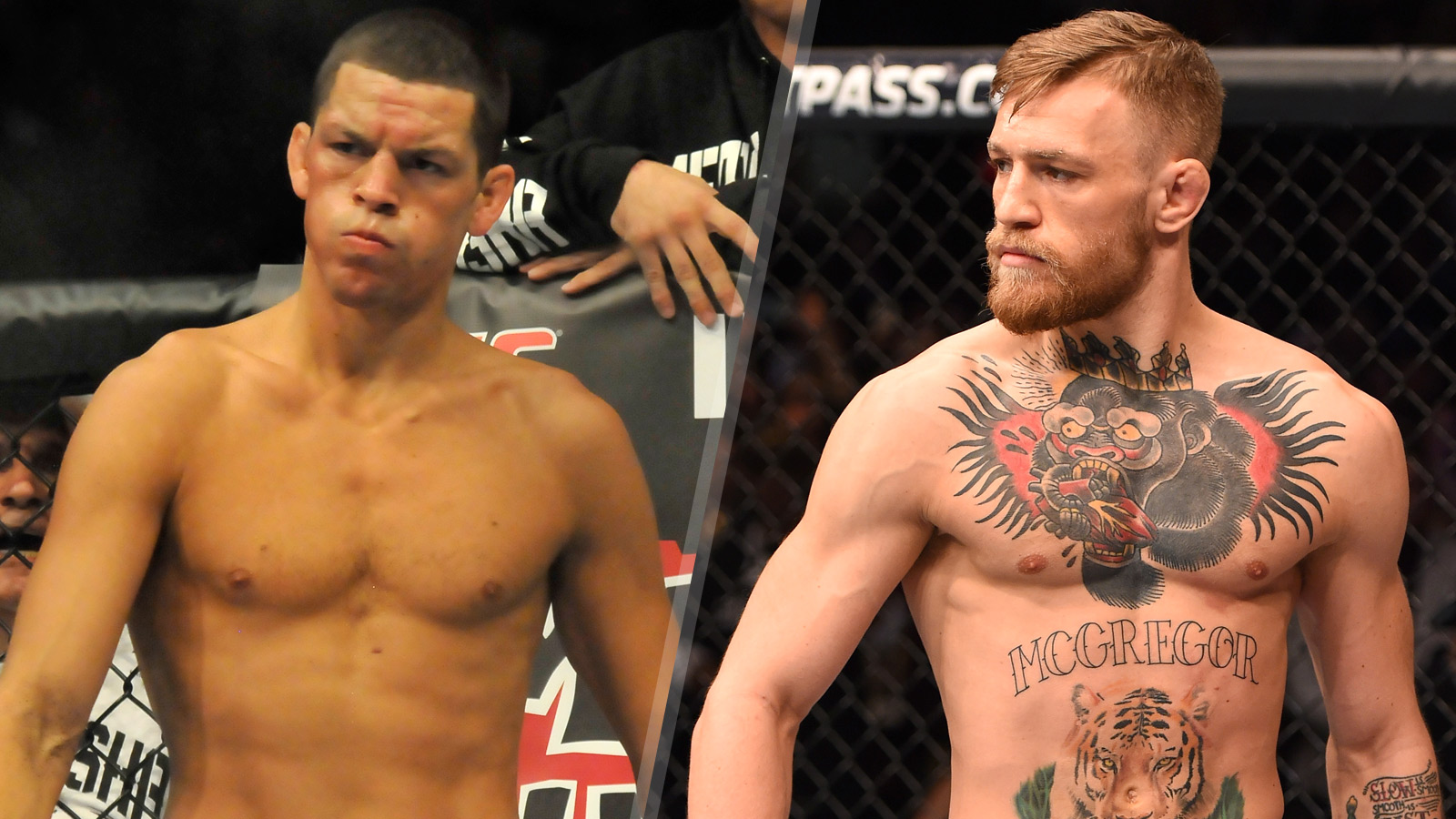 Nate Diaz sat back and watched the hype surrounding Conor McGregor and the show he put on last weekend at UFC 194. But he's curious why the outspoken Irishman is getting so much attention for the same kind of things he said years ago.
Diaz has never been one to hold his tongue when it comes to anything involving his career, and he was notably perturbed by the lack of attention his upcoming fight against Michael Johnson on Saturday was getting when compared to the hype surrounding McGregor.
"This is going to be the highest-profile fight you can see. That s–t last week was blown out of proportion, I thought. Obviously it's a big thing, but they made it that way — the UFC made it that way. Where's the love on this show?" Diaz said when speaking to assembled media in Orlando this week.
"There should be like 50 of you people like last week. How many people were at the last one of these? Where the hell are those people at? Where the f–k are you guys at? This is the show to watch. Conor McGregor's saying all the same s–t that I've been saying for the last five years and the UFC's pushing that, and then when I say some s–t like that, it's like 'Put him on the end of the banner, put him on the undercard.' This is where it's at. He's saying the same s–t, they push it. I say it, they hide me."
Diaz says that McGregor must have studied what he's been saying for years and then turned it into his own rhetoric that the UFC picked up on and started to promote. Now, McGregor is the biggest star in the sport and Diaz isn't even on the fight poster for the card he's competing on this weekend (although he later rectified that issue).
"He peeped game, he stole the blueprint on what to do and he's spitting it out and he's doing a good job of it. All that 'I'm the money fight' talk, that s–t came from right here. They're backing it and they're hiding me out in the corner. They know where the real fight's at," Diaz said.
"The UFC backed that, they pushed that. I'm not going to diss the UFC anymore, the UFC does a great job but they pushed that. Where's our push? Where's this card's push?"
While Diaz clearly has issues surrounding the UFC's promotion of McGregor, he also knows that if the new featherweight champion is looking for the biggest fight possible while moving up to lightweight, it's not taking on the winner of this weekend's main event between Rafael dos Anjos and Donald "Cowboy" Cerrone.
Diaz says McGregor has to look no further than Stockton, Calif., to find the fight that would earn him the most money possible — and he believes it's a matchup that almost came together earlier this year.
When Jose Aldo suffered a rib injury, Diaz was floated as a possible replacement to step in on short notice and face McGregor in a lightweight bout. Obviously it never came together, but Diaz didn't forget about it and he hopes to one day face McGregor in the Octagon while attaching a whole lot of zeroes to the end of his paycheck.
"He talks all that money fight s–t, he knows where it's at. It's right here," Diaz said. "It's not these guys fighting in the main event. The main event's right here. These guys already got punked out at that press conference. He already beat them. That's a win.
"If he wants to fight a real fight, he knows where's it at, he knows where the money fight's at. It's right here."