Mirko Cro Cop announces injury and retirement from MMA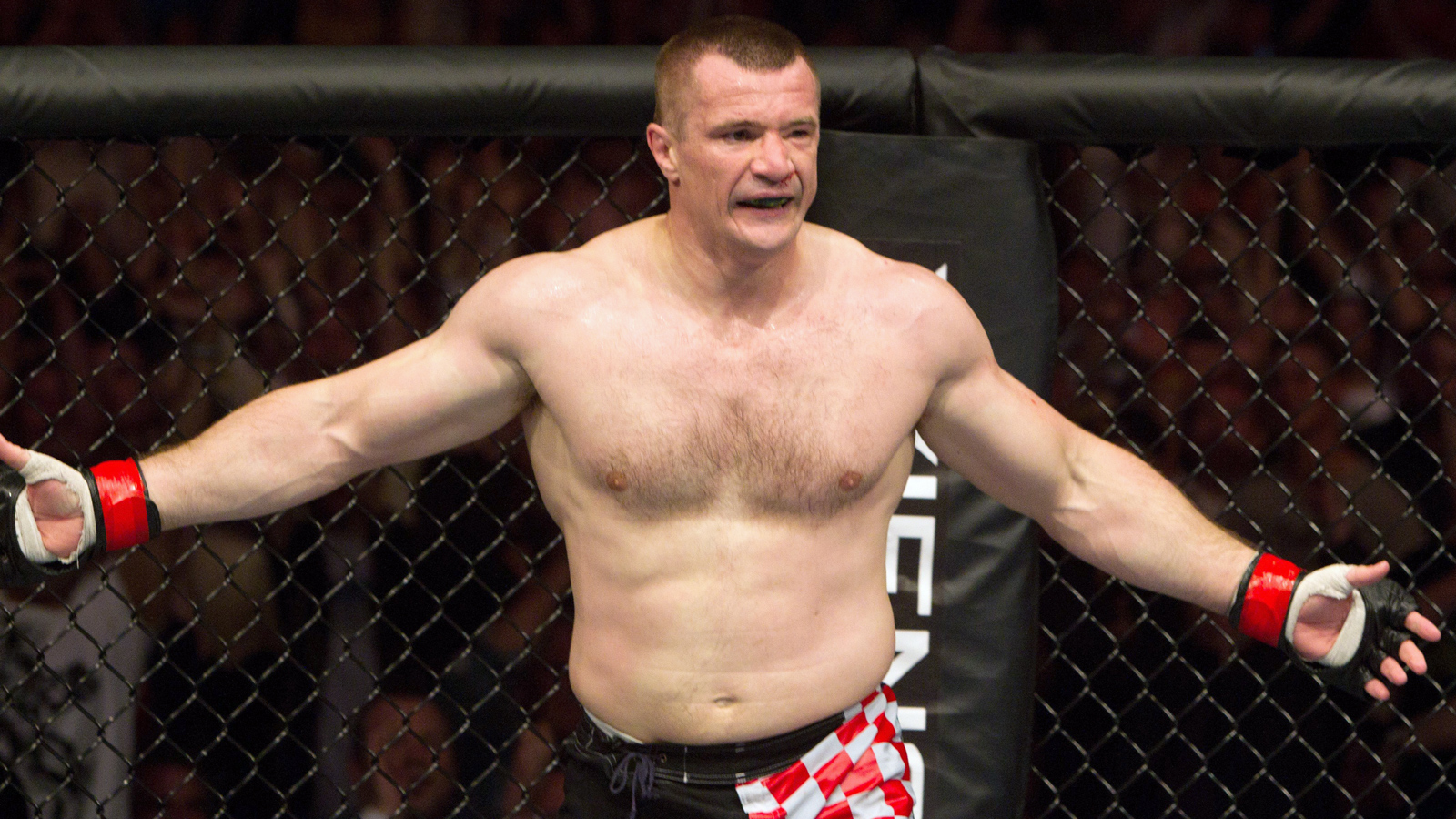 Legendary heavyweight Mirko Cro Cop announced late Monday that he suffered a shoulder injury that will force him out of his upcoming fight, and now he will retire from the sport of MMA altogether.
The news was certainly a surprise, as Cro Cop is slated to face Anthony Hamilton as part of the UFC's first show in South Korea on Nov. 28.
"Unfortunately I had to cancel the fight in Seoul," Cro Cop wrote on his website. "In the beginning of the preparation I already hurt my shoulder, so I couldn't raise a hand. I tried to save a shoulder injury and repair in all possible ways: daily therapy, injections of blood plasma and various cocktails of drugs but didn't work out.
"The only cure would be a break of two to three weeks, and that I could not afford in the midst of final preparations. By daily trainings the injury gets worse. Part of the muscle is snapped, the shoulder is filled with a lot of fluids, and the great danger is that tendon ruptures and then go to operation again."
This latest injury is just the latest for the 41-year-old Croatian, who dealt with a litany of knee issues during his previous run with the UFC and with the problems mounting he's decided to call it a career.
"I am aware that I have come to the end of my martial times, but training with pain I want no longer," Cro Cop stated. "My body is battered by countless trainings, I collected nine operations, the body has become prone to injury, after each workout I put ice on my knee (that was) operated on because it's filled with fluid, therapies twice a week.
"The next fight would be the 80th professional (fight) and that is a lot, especially in the competition: K-1, Pride, IGF, UFC. The biggest problem will be my adaptation to 'civilian life', without two workouts a day and the eternal journey around the world, and that who wouldn't fall so hard. I will train as long as I live because it's my life, but not at this rate and I'm glad in some way."
While this setback to the shoulder is certainly discouraging, Cro Cop says that this isn't a snap judgment just based on the latest injury to derail him.
This was just the final piece of the puzzle falling in place telling him that it was time to walk away while he still could and based on his statement, Cro Cop isn't leaving the door open to return again.
"This is not a temporary decision because I was unhappy due to all of that, but it's my final decision and it's best for me," Cro Cop said. "Sooner or later the time comes when a man has to think on the health. I had a really long and great career and I believe I left a deep mark in the martial arts, in a MMA fight and in K-1 and I have no regrets. Thanks to everyone who followed me and supported me, but for me there remains beautiful memories."
UFC officials haven't responded to FOX Sports as of yet on whether or not Cro Cop has notified them of his retirement and his removal from the upcoming bout in South Korea. Cro Cop returned to the promotion in early 2015 after a four-year absence and picked up a TKO win over Gabriel Gonzaga.
If this truly is the end, Cro Cop would retire with a record of 31-11-2, 1 NC in his MMA career with his most notable stints coming in the UFC and PRIDE Fighting Championships in Japan. Throughout his career, Cro Cop was one of the most feared strikers to ever put on a pair of MMA gloves and his left high kick might go down as one of the deadliest weapons in the history of the sport.