Miesha Tate: Ronda Rousey 'is a broken woman', not sure she'll ever be the same again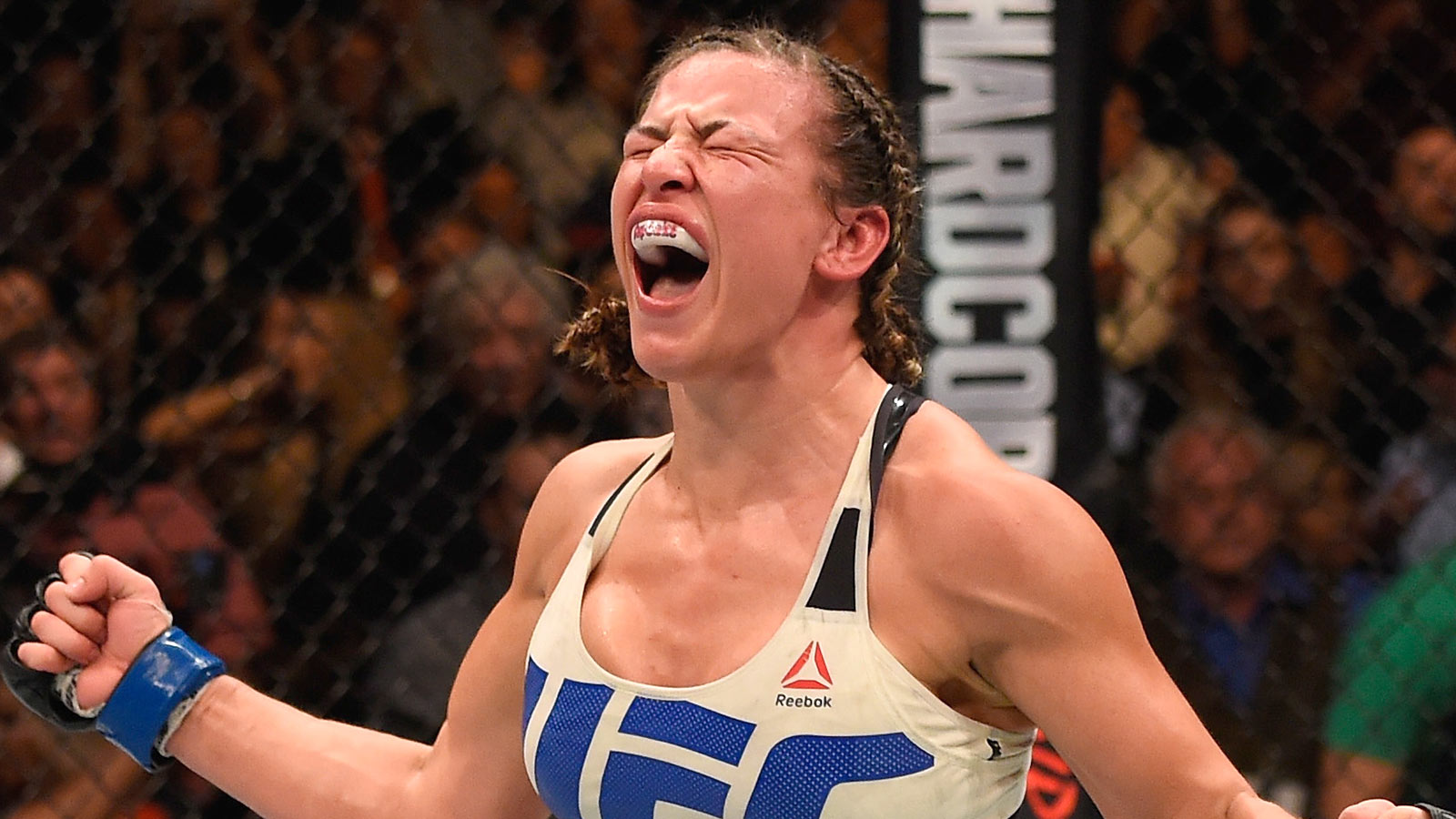 Miesha Tate didn't get to celebrate her title fight win over Holly Holm at UFC 196 for very long before questions about a third bout with Ronda Rousey started to swirl.
UFC president Dana White has already confirmed that Tate's first title defense will be against Rousey later this year so the buzz about the fight has started even if there's no exact word on when it might take place.
Rousey currently holds two wins over Tate via submission, but the new UFC women's bantamweight champion believes the third fight will go much differently.
Tate has several reasons why she believes she'll have the edge over Rousey this time, but at the top of the list is wondering where her head is at after suffering a crushing defeat to Holm last November at UFC 193.
"What about Ronda's mentality? I think Ronda is beating herself up over this. She's obviously said that she's so emotional to the point where she's considering crazy things and it's like this is a broken woman," Tate said when appearing on The Jay Mohr Show on FOX Sports Radio.
"I don't know if she'll ever come back the same, but I have proven I can come back from adversity and I do come back and I will come back and there's no one in this sport that can break me. I have the strongest mindset of anybody in there and I don't know where Ronda's at with her mindset, but I have to wonder is she ever going to come back the same?"
When breaking down the technical aspects of a third fight with Rousey, Tate sees a lot of advantages this time around that she didn't have before.
Tate has transitioned to working full-time out of Las Vegas over the past couple of years while adding several new pieces to her coaching staff including Robert Follis and head striking coach Jimmy Gifford.
The result is Tate showing a lot more confidence in her striking and after watching what Holm did to Rousey, she sees a lot of holes that she hopes to exploit when they meet later this year.
"Look how much my striking improved. From that fight I fought Ronda, I still kind of had wild, kind of swinging hooks and I let Ronda come right into that clinch so wide and open and really nothing down the middle and I really think since I've been in Vegas and I've been working with my striking coach Jimmy Gifford, and I just saw how Ronda got demolished with clean striking," Tate explained. "I've improved so much and I think I showed that in the fight with Holly, being able to stand in there and not only with a world champion boxer but also a multiple time world champion kickboxers. She is phenomenal in that area and I really think I showed how much I improved.
"(Holly) edged me out in striking but it wasn't a landslide. I was hitting her, I had some great exchanges with her, my head movement, my footwork. I've improved so much in that department and I think that was a huge testament."
Tate may still be a grappler at heart, but she knows Rousey has a lot of holes in her striking game and she hopes to exploit that just like Holm did last year.
"Everyone thinks that's Ronda's biggest weakness. Well, Holly exposed that," Tate said.
For now, Tate is going to take some time off to celebrate her title fight win before officially booking her first title defense. UFC president Dana White has stated that Rousey is most likely to return around November, but he hinted that the promotion might ask for her to come back earlier if at all possible.
Whether or not she bites at the chance to come back to face Tate earlier in the year still remains to be seen.