Francis Ngannou beats Curtis Blaydes after nasty eye injury stops the fight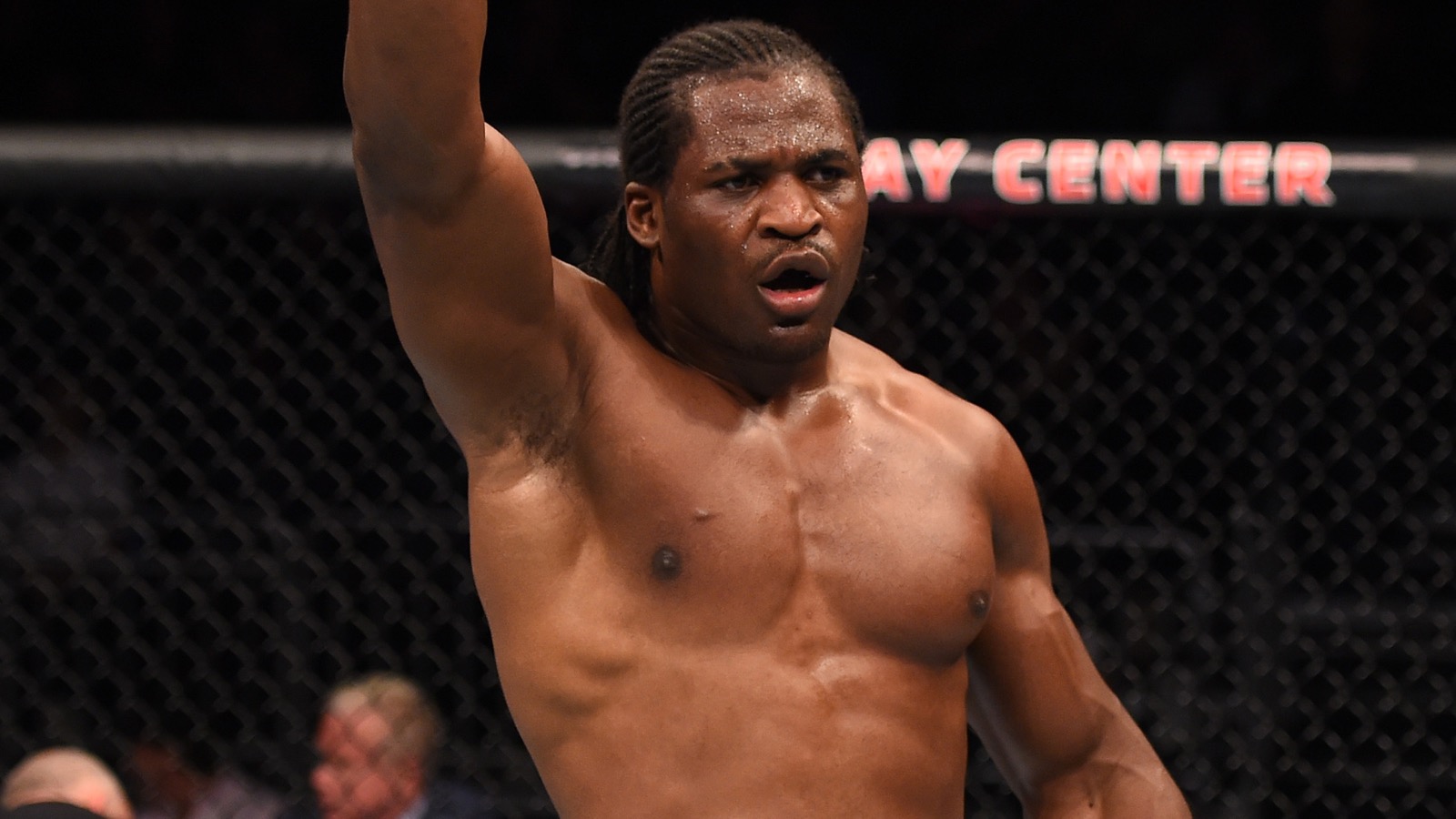 Francis Ngannou got his second UFC win after a punishing performance that ended after opponent Curtis Blaydes was deemed unable to continue after his right eye swelled shut following the second round.
Ngannou was ultra-impressive in his debut a few months ago and the French heavyweight showcased tremendous takedown defense and a lot of punching power as he moves to 2-0 in the UFC.
At 6-foot-4 with a long reach advantage, Ngannou used a dangerous striking attack through the first few minutes of this fight as he kept Blaydes at distance. Ngannou uncorked several long punches at range, including a straight left that rattled Blaydes midway through the first round.
To his credit, Blaydes kept his balance and locked up Ngannou in the clinch to prevent taking too much damage after that initial shot had him on wobbly legs.
Ngannou's attacks continued to punish the UFC rookie in the second round with several shots connecting on Blaydes and opening a nasty cut over his right eye.
The doctor calls a stop to Ngannou vs. Blaydes due to Blaydes' swollen eye hindering his ability to see #UFCZagreb https://t.co/0wj58Xzvwe

— FOX Sports: UFC (@UFCONFOX) April 10, 2016
Blaydes was wincing with his eye virtually shut after the damage taken from Ngannou, but he continued to battle despite having no vision on one side of his face.
Blaydes made it to the end of the round, but the doctor quickly came into check on the UFC newcomer after seeing that his eye was an absolute mess courtesy of Ngannou's powerful offense.
Despite protests to allow the fight to continue, the doctor couldn't allow Blaydes to fight with his eye swollen shut and the bout was stopped at the conclusion of the second round.
It's a disappointing end for Blaydes in his debut, but considering he couldn't see from one eye, it was just inviting disaster to happen if the fight continued.
Ngannou gets his second UFC win with another impressive effort as he moves to 2-0 and immediately becomes a fighter to watch at heavyweight in 2016.