Sources confirm Conor McGregor vs. Nate Diaz 2 verbally agreed for UFC 200
The rematch between Conor McGregor and Nate Diaz for UFC 200 is nearly a done deal with both fighters agreeing in principle to the fight on July 9 at the new T-Mobile Arena in Las Vegas.
Sources close to the situation confirmed to FOX Sports on Friday that verbal agreements are in place for the fight but bout agreements have not been issued yet. The fight was initially reported by MMAFighting.com.
McGregor fell to Diaz by rear naked choke in the second round at UFC 196 just a few weeks ago, and it appeared after the fight that the Irishman was going to return to featherweight for his next bout and defend his 145-pound title.
But several days ago the attention shifted to a rematch instead and at that point negotiations began to get both fighters on board.
Obviously, as with every big fight, money played a part in the negotiations with McGregor and Diaz both getting pay-per-view points that would be paid out depending on the success of the show.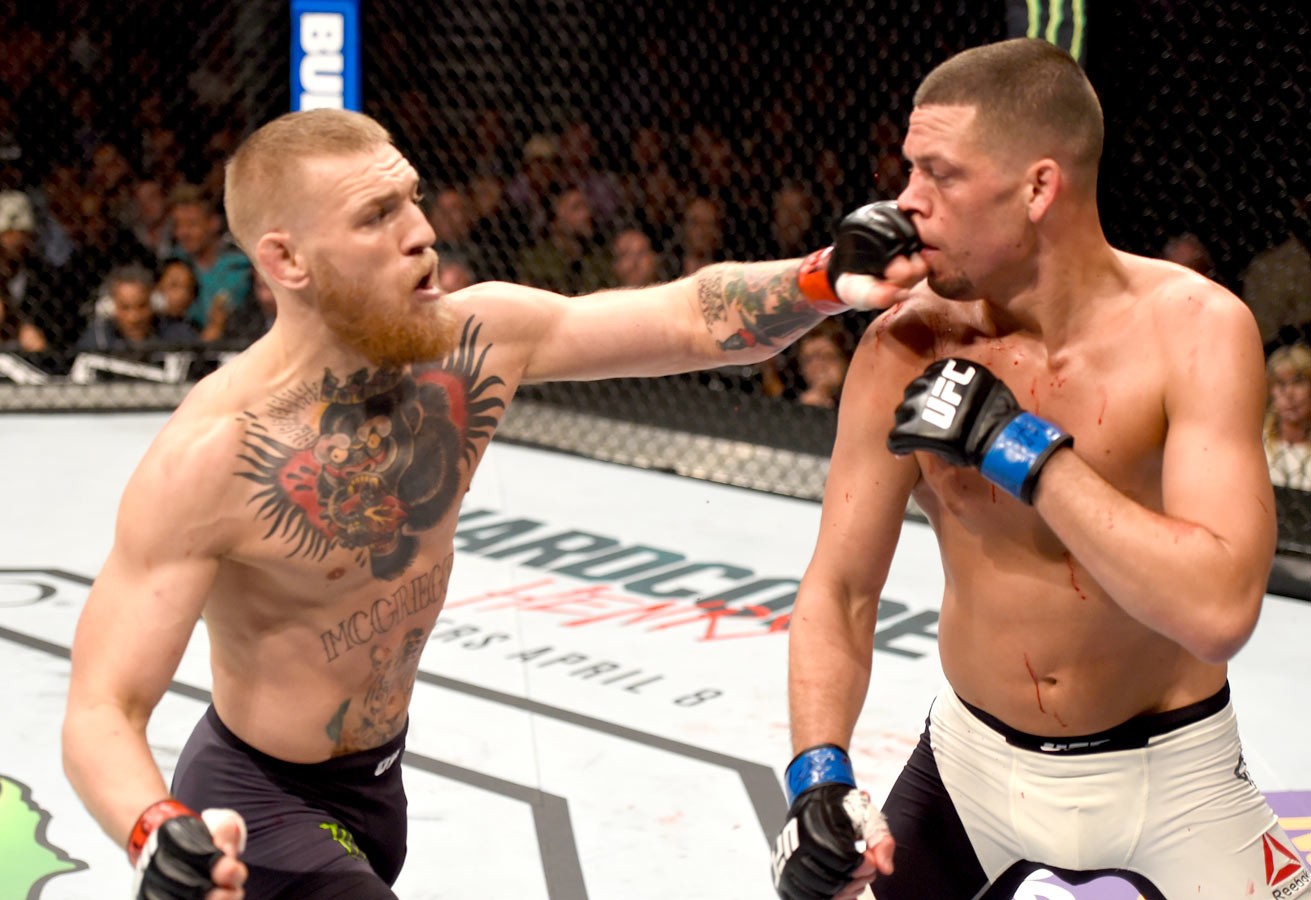 UFC president Dana White stated following the conclusion of the last McGregor-Diaz fight that the pay-per-view drew approximately 1.5 million buys, which made it the biggest show in promotion history.
McGregor and Diaz will share in the pay-per-view profits for UFC 200 as well once final numbers are decided and bout agreements are issued for the fight.
Until both fighters officially sign on the dotted line, nothing is official, but all signs are pointing toward the UFC making an announcement on the bout in the very near future.
McGregor and Diaz are expected to serve as the main event with at least one or possibly two title fights also taking place on the historic UFC 200 card.
The only other rumored bouts currently expected for the July card include former heavyweight champion Cain Velasquez against Travis Browne and Gegard Mousasi facing Derek Brunson.