UFC 172: Jones vs. Teixeira Crystal Ball Predictions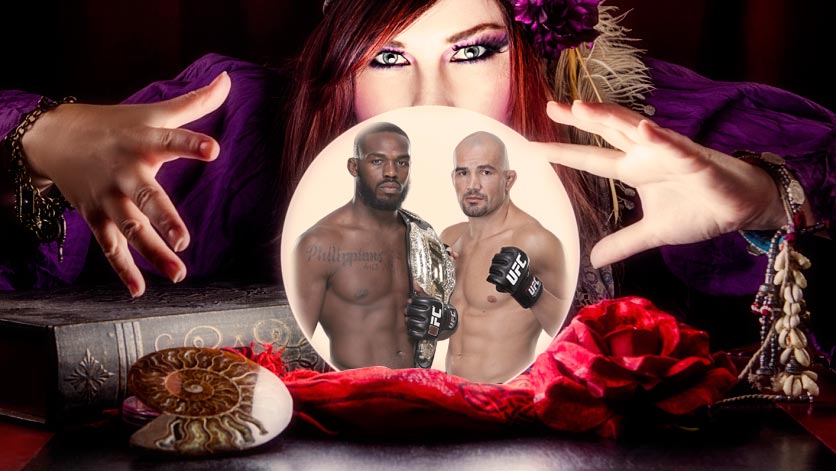 "You come at the king, you best not miss."
That's the message Jon Jones should be sending to Glover Teixeira heading into Saturday's light heavyweight championship showdown, bringing the warning Baltimore's fictitious Robin Hood of the Streets, Omar Little, offer up in one of the classic episodes of The Wire to the Octagon for their headline pairing at UFC 172.
It's a fitting sentiment, both for where the fight takes place and how the bout could play out, as the Brazilian will need to make the most of whatever opportunities are presented to him if he has designs on dethroning the reigning champion.
Because if he doesn't, Jones will make sure he regrets it.
Will it happen? Glad you asked.
These are the UFC 172: Jones vs. Teixeira Crystal Ball Predictions
Jon Jones (19-1) vs. Glover Teixeira (22-2)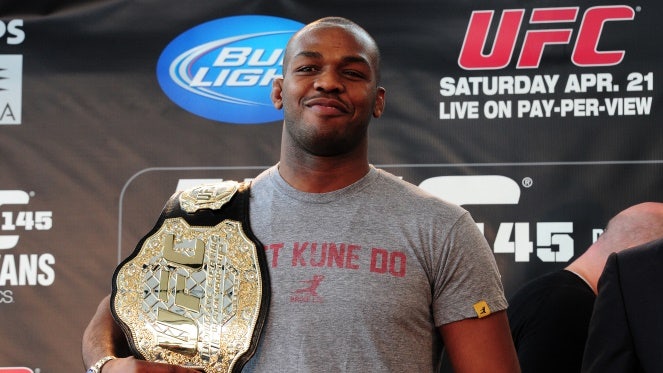 How can you pick against the champ?
As much as Teixeira boasts fight-changing power and a willingness to put himself in harm's way in order to try and land, Jones has been operating on an entirely different level than his Brazilian counterpart for quite some time and whether Teixeira can elevate his game like Alexander Gustafsson did last September is doubtful.
After all, this is a guy that got tagged by Fabio Maldonado and Ryan Bader. Sure, he stayed up and finished both men, but if he gives Jones those same openings, "Bones" is going to exploit them.
The reality is there are just too many ways for the champion to win this fight, while Teixeira has to be reliant on landing a knockout blow. Look for Jones to keep the challenger outside with his length, stay out of exchanges inside where Teixeira is most dangerous, and work to a finish on the ground a couple rounds into the contest.
Prediction: Jon Jones by TKO, Round 3
Phil Davis (12-1) vs. Anthony Johnson (16-4)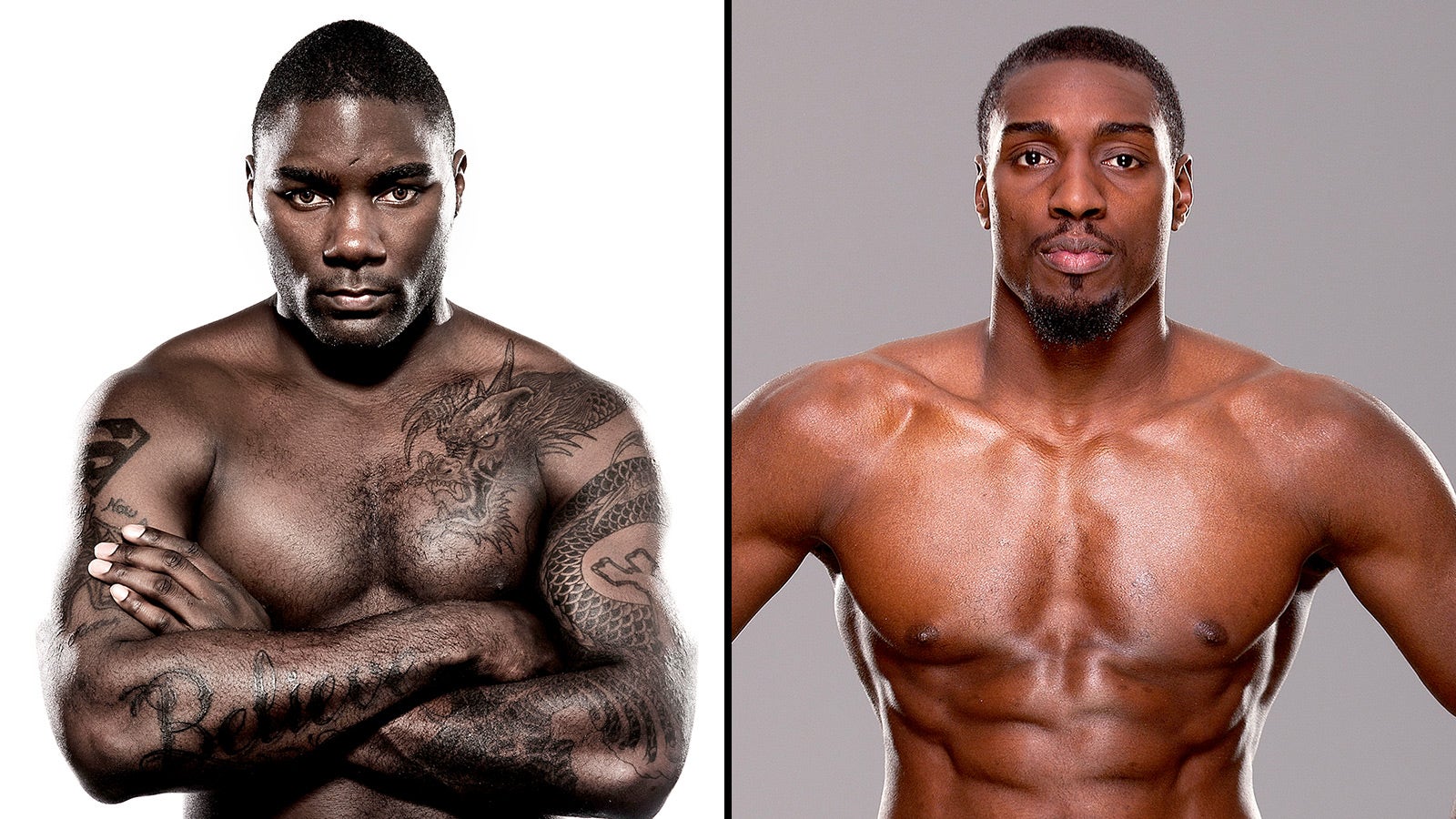 Remember the way Josh Koscheck walked into the Octagon and out-wrestled Johnson way back when? Don't be surprised if Davis delivers an updated, light heavyweight version of that performance on Saturday night.
While the returning "Rumble" has some wrestling skills of his own, "Mr. Wonderful" is a four-time All-American and former National champion, and when he gets inside and gets ahold of Johnson, he'll put him on the canvas and keep him there.
Given UFC President Dana White's comments about Davis last week, expect the Penn State product and Alliance MMA representative to be pushing for a finish in this one, searching for submissions rather than being content to ride out rounds from control positions.
Prediction: Phil Davis by Submission, Round 2
Tim Boetsch (17-6) vs. Luke Rockhold (11-2)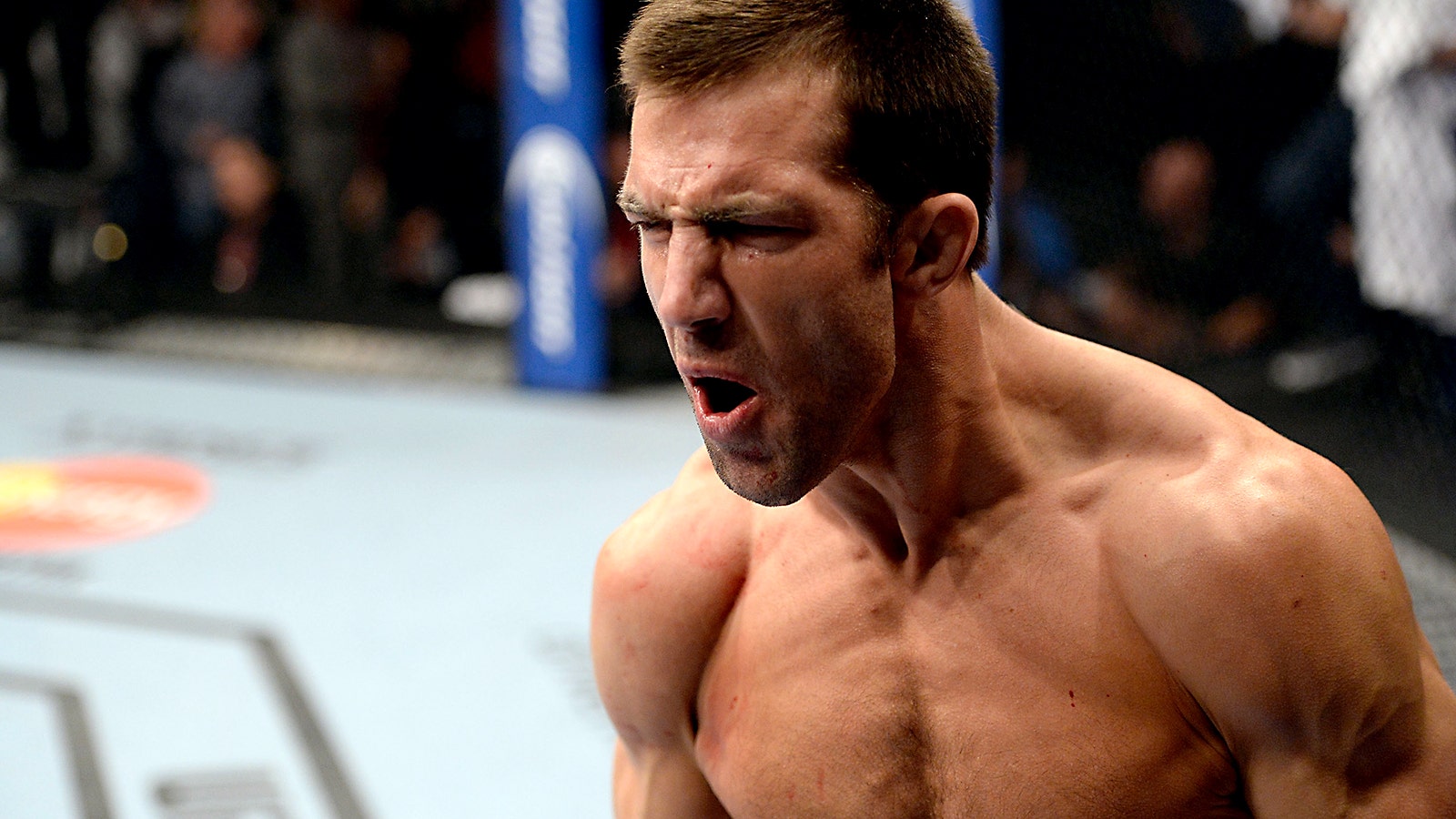 Boetsch is a tough veteran with solid wrestling, a good chin, and reasonable power, but this feels like an opportunity for Rockhold to remind everyone that he should be considered amongst the elite in the middleweight division.
The former Strikeforce champion is the far better athlete with the more diverse arsenal, and those two things should be on full display here. Considering that Boetsch does his best work from in the clinch, watch for Rockhold to use a lot of movement, getting out of range after landing combinations and chipping away at "The Barbarian."
Rockhold is by no means a powerhouse, but he's a technician in the cage, and uses tremendous accuracy and a diverse collection of offensive weapons to keep opponents off balance. He'll do the same to Boetsch and finish him late in the bout to earn the victory.
Prediction: Luke Rockhold by TKO, Round 3
Jim Miller (23-4) vs. Yancy Medeiros (9-1)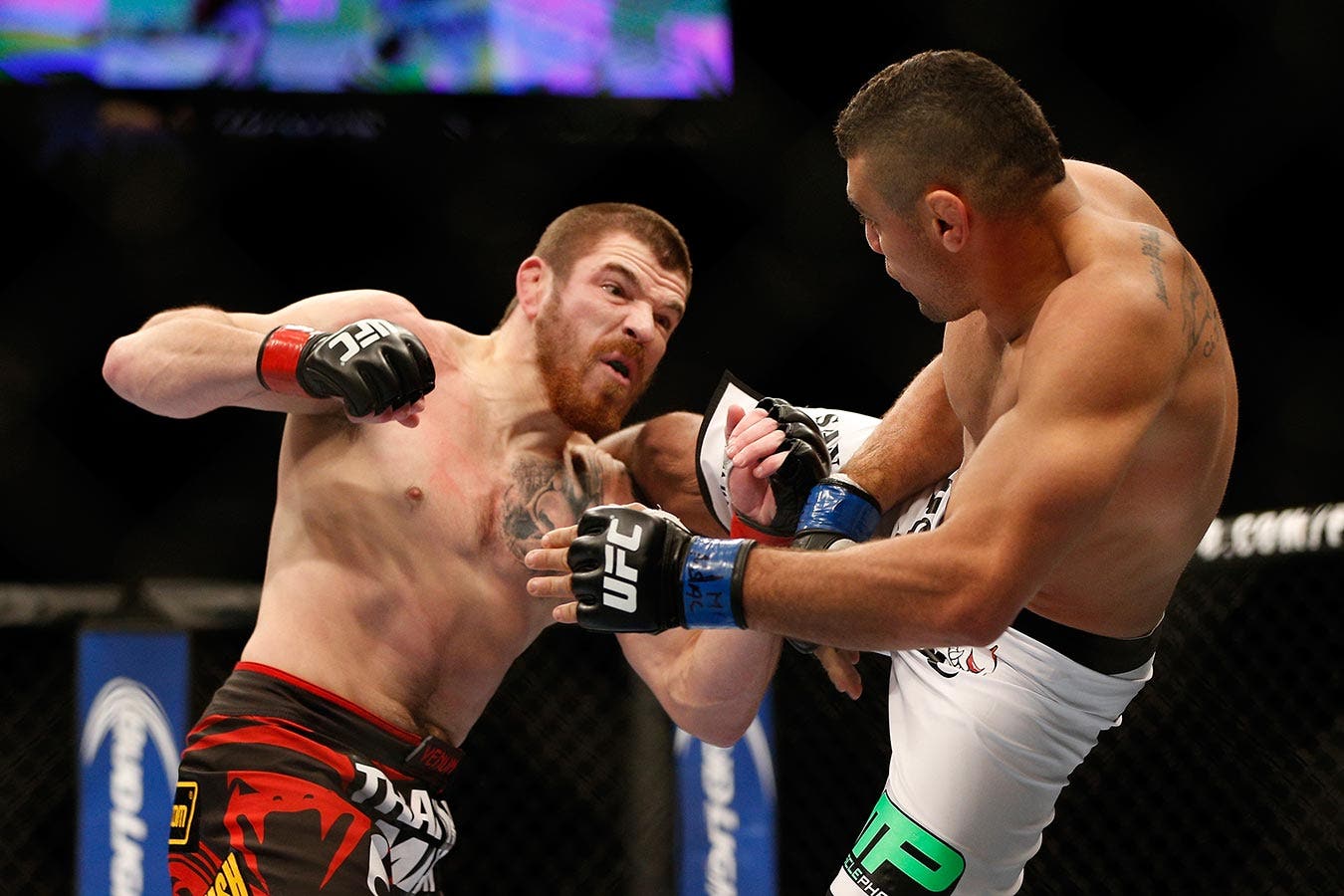 Miller is one of those guys that doesn't get the credit he deserves because he's never quite managed to make it over the final hurdle and into a championship bout, but make no mistake about it: the Whippany, New Jersey native is a legitimate lightweight contender.
People hold that Pat Healy loss against him, especially now that "Bam Bam" has lost three straight, but everyone has a bad night and their own personal brand of kryptonite, and more and more, that fight is shaping up as that for Miller.
Medeiros steps up to replace an injured Bobby Green on short notice and looks like he's diving in too deep. Miller is the far superior grappler and should be able to get inside, get it to the canvas, and get the submission.
Prediction: Jim Miller by Submission, Round 1
Andre Fili (13-1) vs. Max Holloway (8-3)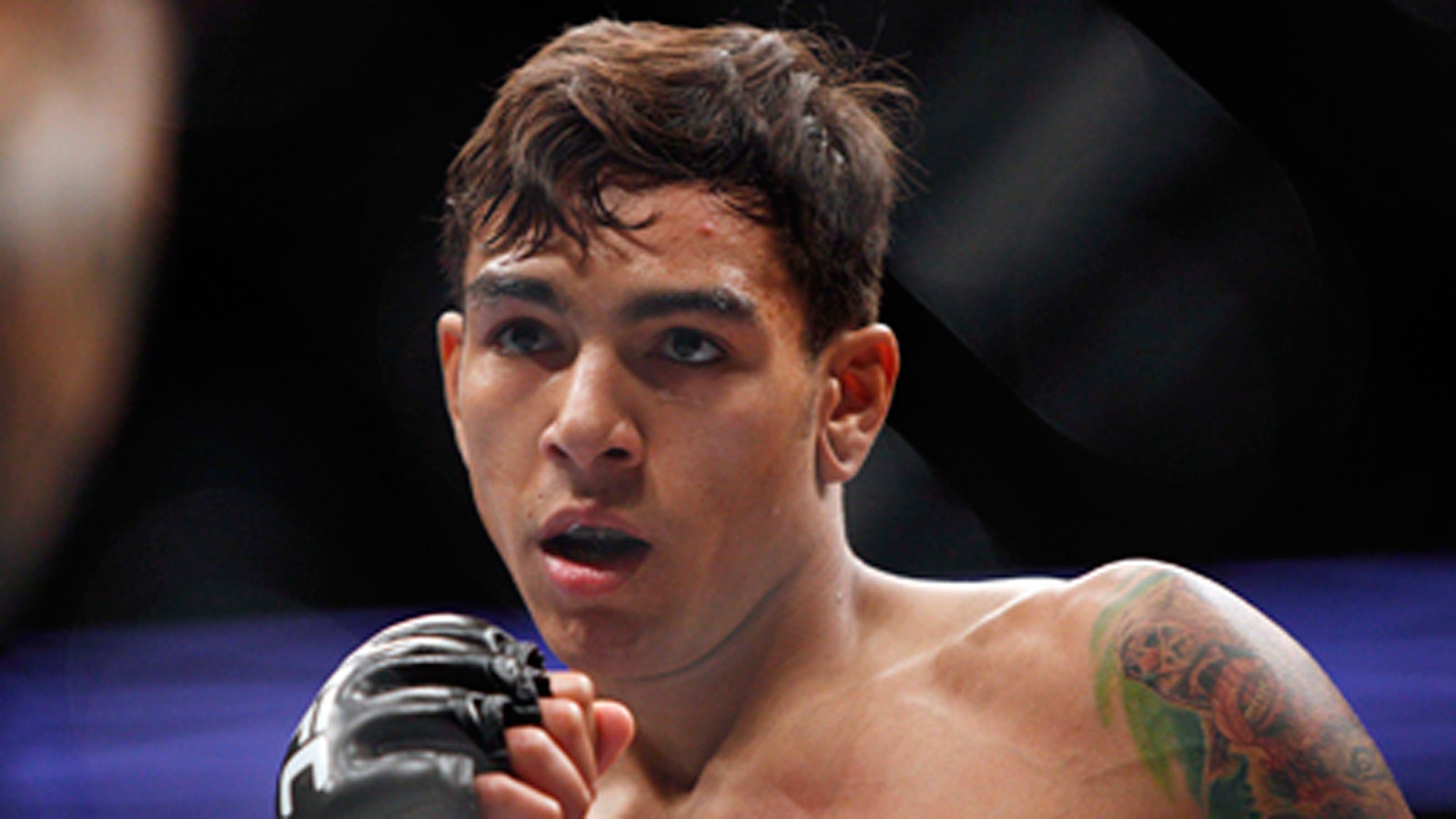 This battle of emerging featherweights should be fun, as both Fili and Holloway like to strike and have bright futures in the division.
Though Holloway holds a 6-1 edge in UFC experience heading into this contest, Team Alpha Male's Fili has a little more snap on his punches and the best individual showing between the two to date thanks to his short-notice debut finish of Jeremy Larsen at UFC 166 last October.
Having been given the opportunity to open the pay-per-view portion of the card, look for these two to come out swinging, eager to justify the UFC's decision to book them on the main card. After some heated exchanges, Fili will land something heavy and work through to the finish.
Prediction: Andre Fili by TKO, Round 2
Joseph Benavidez (19-4) vs. Tim Elliott (10-4-1)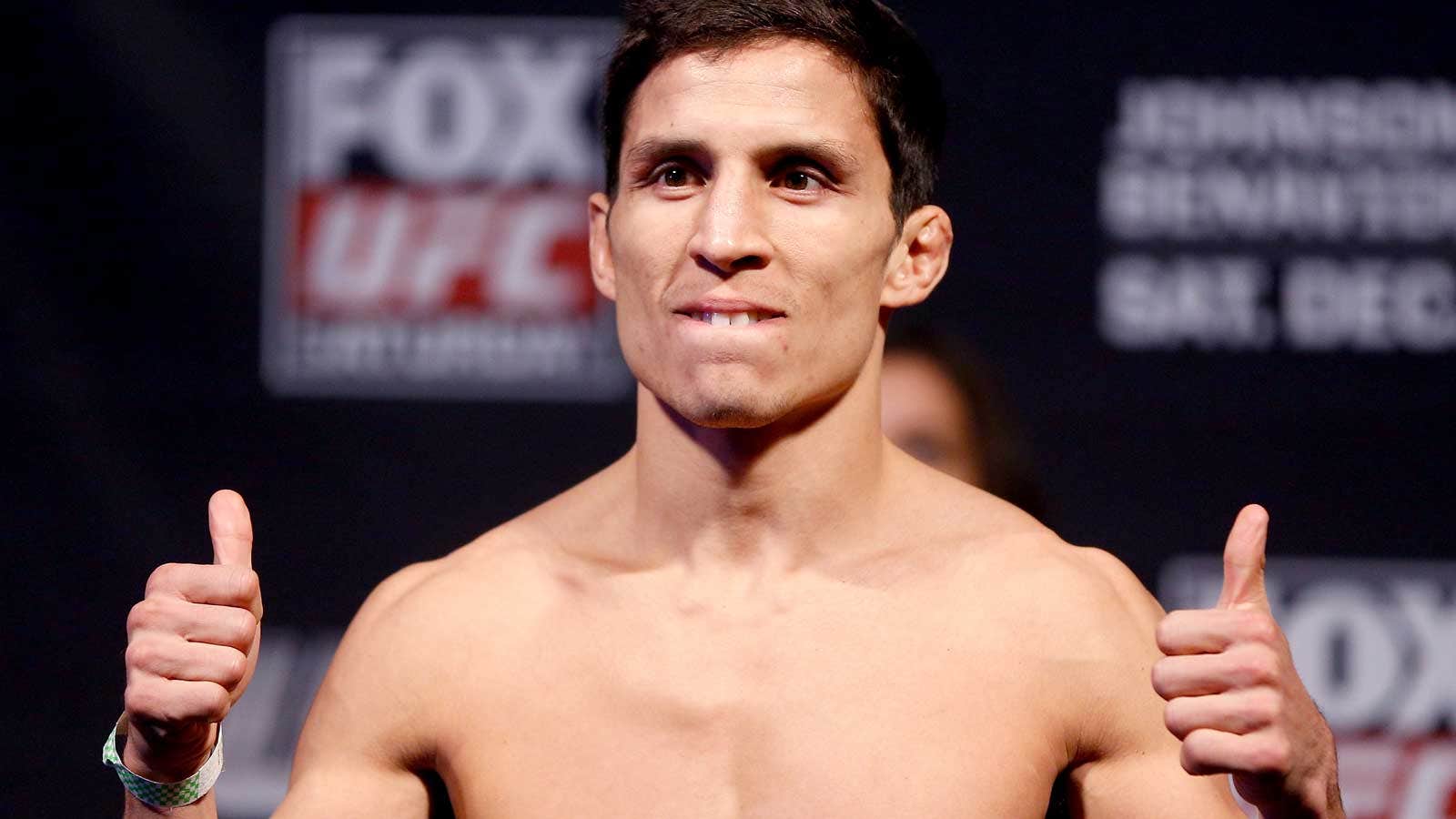 Elliott is a tough dude to look good against because of his herky-jerky approach and overall awkwardness in the cage, and the pressure is on the former title challenger Benavidez to have a big bounce-back performance after his most recent loss to Demetrious Johnson.
That being said, the Joe Jitsu pioneer should be able to get the job done here, as he's the more sudden and explosive of the two, both on the feet and in the grappling department.
Because of the way Elliott comes in at curious angles and using different approaches, look for Benavidez to pick his spot, landing big shots when he can and searching for opportunities to clamp onto the Alpha Male signature guillotine choke if he can.
Prediction: Joseph Benavidez by Unanimous Decision
Isaac Vallie-Flagg (14-4-1) vs. Takanori Gomi (34-9)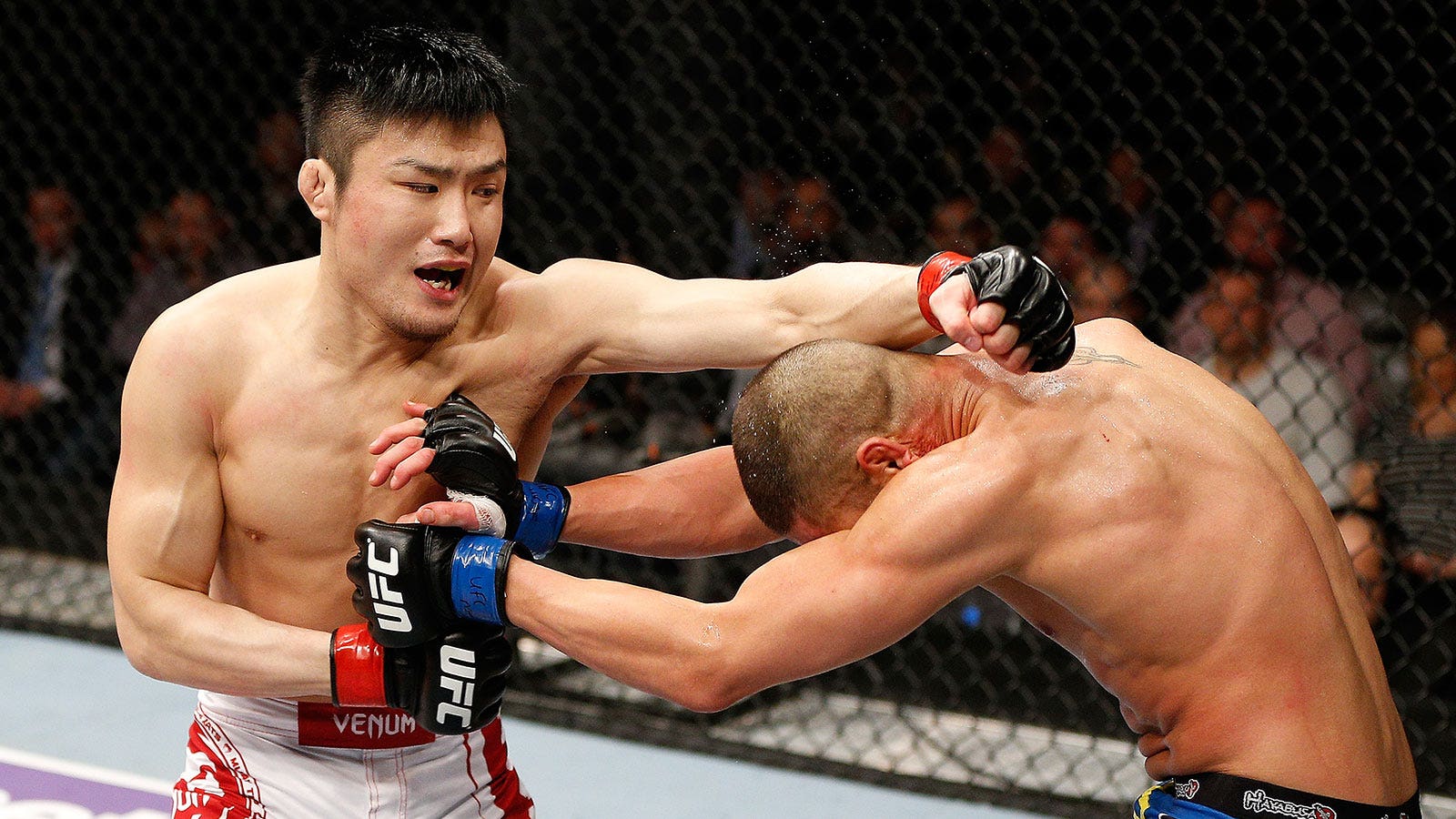 One of the most likable guys in MMA, Vallie-Flagg looks to rebound from a decision loss to Elias Silveiro back in January, while Gomi is returinng for the first time in more than a year after dropping a split decision to another Jackson-Winkeljohn representative, Diego Sanchez.
This one comes down to Vallie-Flagg's ability to avoid the fastball and keep constant pressure on "The Fireball Kid," as Gomi isn't the same fighter that once dominated the lightweight division in Japan, but he still throws smoke.
While fanboys everywhere still believe in Gomi, the reality is that he's been on the shelf for over a year and Vallie-Flagg is a bad match-up for him. The durable New Mexico native will stay tight and offer combinations, pushing a pace that the Japanese veteran can't maintain.
Prediction: Isaac Vallie-Flagg by Unanimous Decision
Jessamyn Duke (3-0) vs. Bethe Correia (7-0)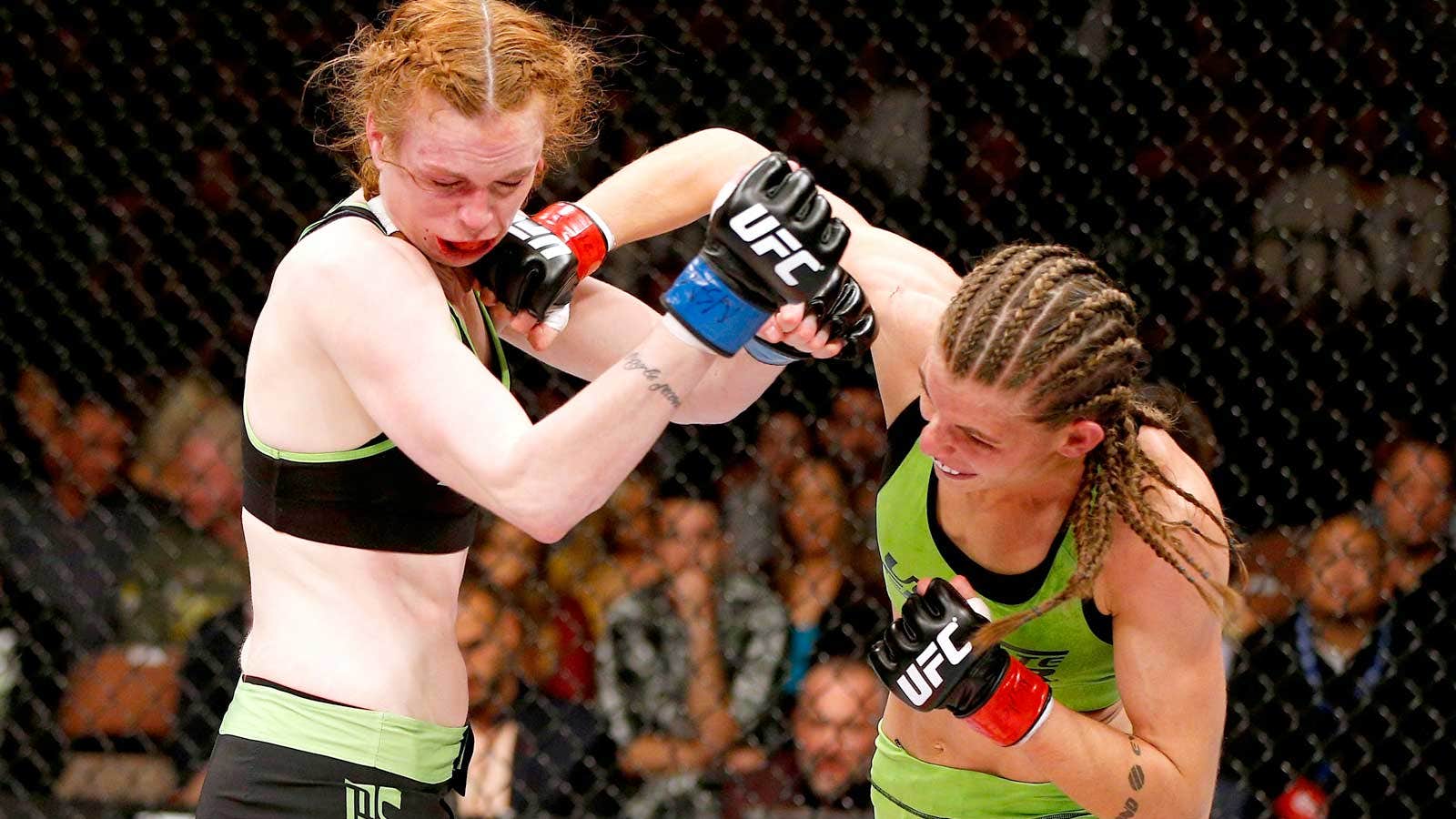 This battle of unbeaten female bantamweights will be decided by Duke's ability to use her considerable size advantage to keep Correia on the outside and at the end of her strikes.
The TUF 18 contestant is seven inches taller than her Brazilian opponent and you can be sure her coach, Edmond Tarverdyan, will have her prepared to stick the jab and put her superior length to work.
Duke was a little shaky in her debut win over Peggy Morgan, while Correia looked solid against veteran Julie Kedzie. That being said, "The Gun" has the superior upside and should short continued improvement after another five months in California as a part of The Four Horsewomen.
Prediction: Jessamyn Duke by Unanimous Decision
Joe Ellenberger (14-1) vs. Vagner Rocha (11-3)
Rocha gets the call back to the UFC to replace Yancy Medeiros, who moved up the card to face Jim Miller. The Brazilian is 4-0 with three stoppages since being released by the UFC following a 1-2 run with losses to Donald Cerrone and Jonathan Brookins.
As admirable as it is to step up basically at the beginning of fight week as Rocha has done, it's a recipe for disaster in the Octagon.
Ellenberger has been preparing for a different style of fighter, but should be able to adjust without issue, as Rocha doesn't have much of a stand-up game and "Excalibur" packs the wrestling chops to defend his entries or go on the grappling offensive himself.
What was a very tough debut appearance for Jake's twin brother turns into an opportunity for a showcase performance from the UFC newcomer.
Prediction: Joe Ellenberger by TKO, Round 2
Danny Castillo (16-6) vs. Charlie Brenneman (19-6)
Castillo is a couple punches away from a seven-fight winning streak in the UFC. As it stands, he's 5-2 in that stretch and coming into this one off a loss to Edson Barboza in a fight that everyone agreed should have been a draw—everyone except the judges that is.
As much as Brenneman is a good dude with great hair, he's what Major League Baseball scouts would call a Quad-A guy—too good for the minors, but not quite good enough for the big league, either.
"Last Call" is a bigger, stronger, more powerful version of "The Spaniard" and should show that here.
Prediction: Danny Castillo by TKO, Round 1
Chris Beal (8-0) vs. Patrick Williams (7-3)
Beal has a shiny record, but it has come against fighters that have gone a combined 44-67… and he only has two finishes in those eight wins.
Williams hasn't been facing a string of world champions and has taken a couple losses along the way, but he's fought better competition (his opponents are a combined 49-36) and has shown some punching power, unlike Beal.
Prediction: Patrick Williams by TKO, Round 2