Ronda Rousey: 'I want my name to be mentioned along with Mike Tyson and Muhammad Ali'
Ronda Rousey is all about legacy these days, and while her actual focus is on Holly Holm and their November fight in Australia, the UFC bantamweight champion is thinking long-term for her career and exiting as one of the greatest of all time.
In recent months, Rousey has talked candidly about her desire to retire undefeated and when it's all said and done, she wants her name to land alongside some of the greatest athletes in combat sports history.
Just stop calling her the greatest women's champion in history.
"I want my name to be mentioned along with Mike Tyson and Muhammad Ali," Rousey said in a recent cover story interview for Self Magazine. "And I don't want the word 'woman' to be in front of champion."
Rousey says being the best is something that's been ingrained in her since she was a child, and it's a goal she pursued so doggedly that she was willing to give up everything else for the sake of becoming champion.
It started with her pursuit of Olympic gold when she was coming through the ranks as a rising judo star and it only continued once Rousey discovered mixed martial arts and made it to the UFC.
"When I was a kid, all I did was train," Rousey explained. "I never went to a dance, I never had a date, I never went to a single party. Training was my whole life, and it was because I wanted to be able to win the Olympics more than I wanted to go to the movies with my friends. It's funny, because people get offended by the mindset that it takes to be the best."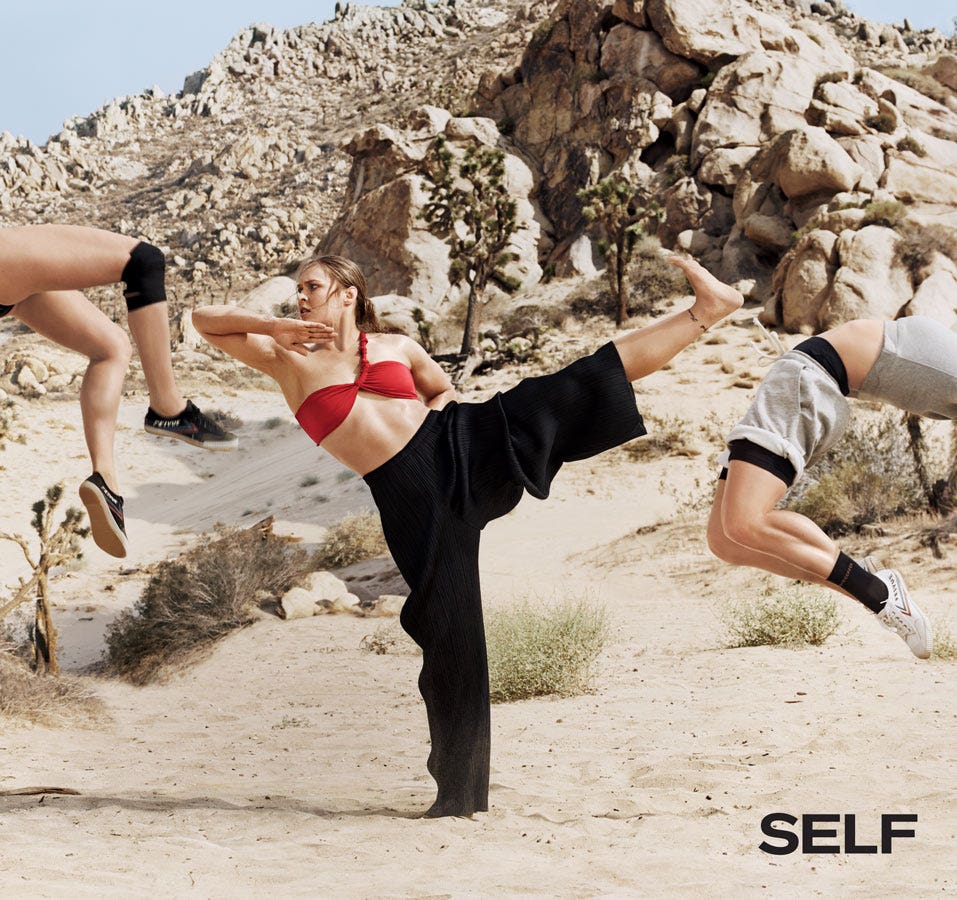 Rousey isn't afraid to call herself the best in the world and while that attitude might be met with some derision because it could cast her in an overconfident light, she stands by the statement for one reason: She's earned it.
Rousey had to work hard to get to the point where she's considered the best in the world at her craft and now she's going to enjoy the spotlight while working doubly hard to stay there.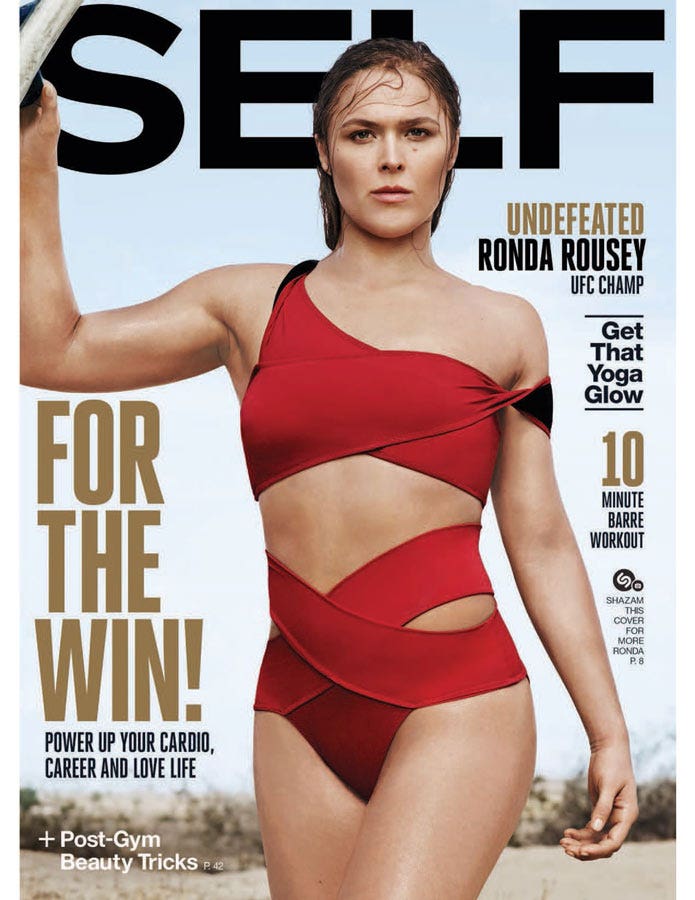 "If I say that I'm the best in the world, sometimes people think that's really cocky and arrogant, but I had to work hard to be able to believe in myself," Rousey said. "In your teens, you start to become super self-conscious. I had to build that up."
There's little doubt now that Rousey can hold her head high as the best in the world as she looks to defend her title for the seventh time when she faces Holm at UFC 193 in Australia.
And as she prepares to face yet another undefeated contender looking to take her belt and the spot she's claimed in the sport, Rousey keeps only one phrase repeating inside her head that helps get her ready for battle.
It's the same one she's used for years and it hasn't failed her yet.
"My mantra: No one has the right to beat me," Rousey said. "Fighters are born, champions are made."