Michael Bisping and Luke Rockhold agree, rubber-match needed between the two
LOS ANGELES — Two years ago, Luke Rockhold choked out Michael Bisping with one arm. Saturday, "The Count" knocked Rockhold out with one hand in just minutes.
Afterward, both men sounded like they were ready for a tie-breaking rubber match. "Look, Bisping's a (expletive), but he's a warrior. He's tough. He's going to hang in there," Rockhold told FOXSports, at the post-event press conference.
"I gave him an opportunity, and he made the most of it. Give me an opportunity, and it'll be the end of it."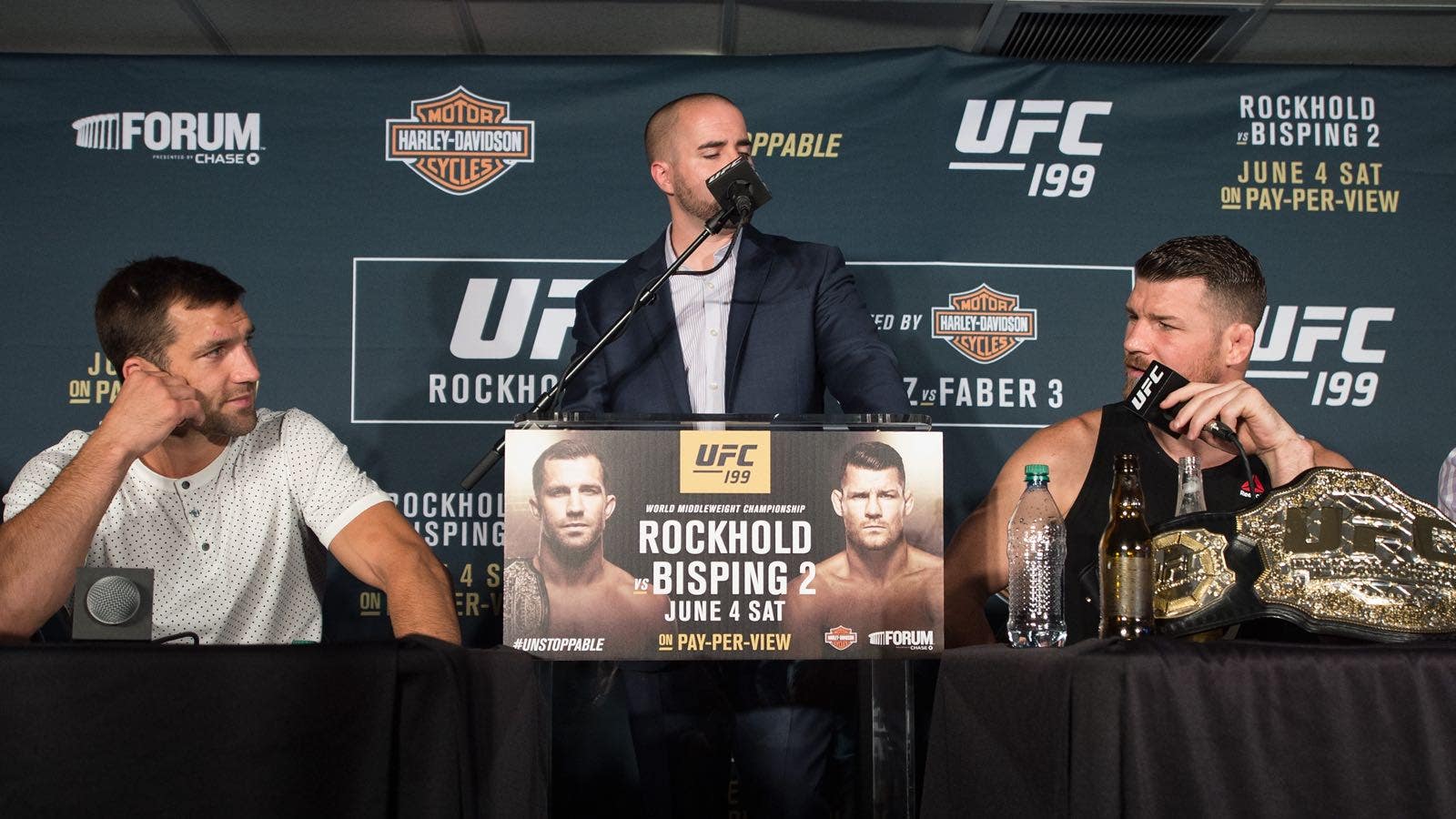 For his part, Bisping admitted that Rockhold deserves a rematch and a chance to win back the UFC middleweight title.
"Listen, for everything that's said and done, I respect Luke a lot. I think he's a fantastic fighter … I have nothing against the guy. I really don't," he said.
"He's an incredible fighter, and I want to thank him for bringing out the best in me. When you're faced with a challenge like that, you have to rise to a certain level. And, I do, I know for all the [expletive], Luke, come on, we're just two individuals trying to achieve greatness and be at the top of our games. I'm being a little jovial, now, of course, I'm in the best mood ever, so I'm being a little bit silly, but I respect Luke.
"Luke definitely deserves a third fight, let's be honest. He's an incredible champion. He's, pound-for-pound, one of the best in the world. There you go. I did well tonight."
Bisping did very well, in fact, knocking uot Rockhold with two left hooks, early in the first round, Saturday. The British veteran said prior to the contest that it was his destiny to be champion.
He fulfilled that destiny, but Rockhold promised afterward that he'd cut short Bisping's reign. "I think I've earned mine, but I'll do whatever I need to do," he said. "It'll be a short-lived destiny, I promise you."