Jon Jones' PR rep tweets, then deletes, that he's fighting 'Rumble' Johnson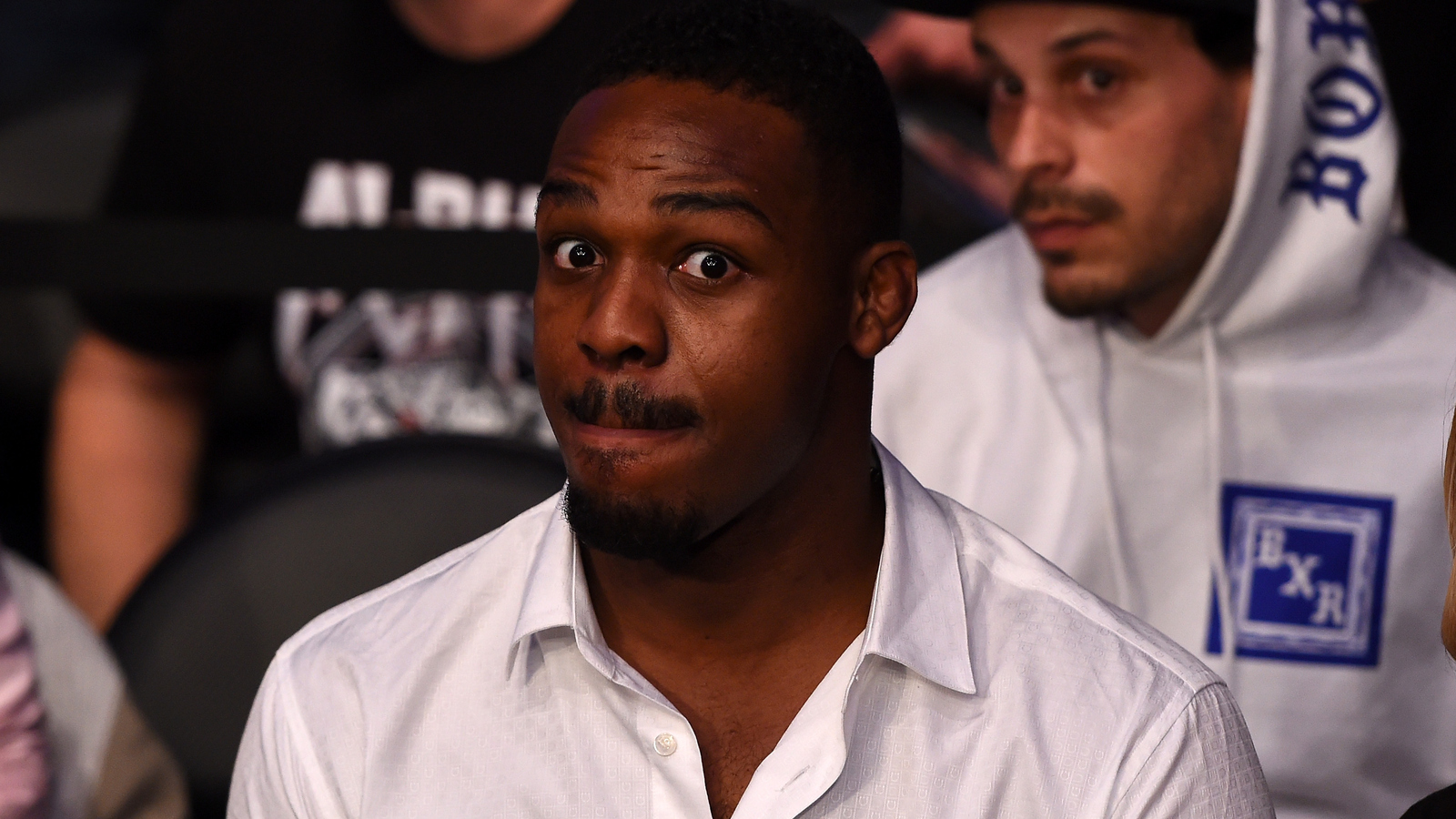 Jon Jones said that he was willing to take a replacement opponent at UFC 197, be it heavyweight or light heavyweight, after Daniel Cormier withdrew from the event due to injury.
The UFC has yet to announce any possible replacements, but there are few that come to mind, including send-ranked light heavyweight Anthony "Rumble" Johnson.
And if you believe Denise White, CEO of EAG Sports Management, the PR firm that represents Jones, Johnson is indeed facing Jones at UFC 197. That is, according to a tweet she sent out on Saturday before deleting almost immediately after.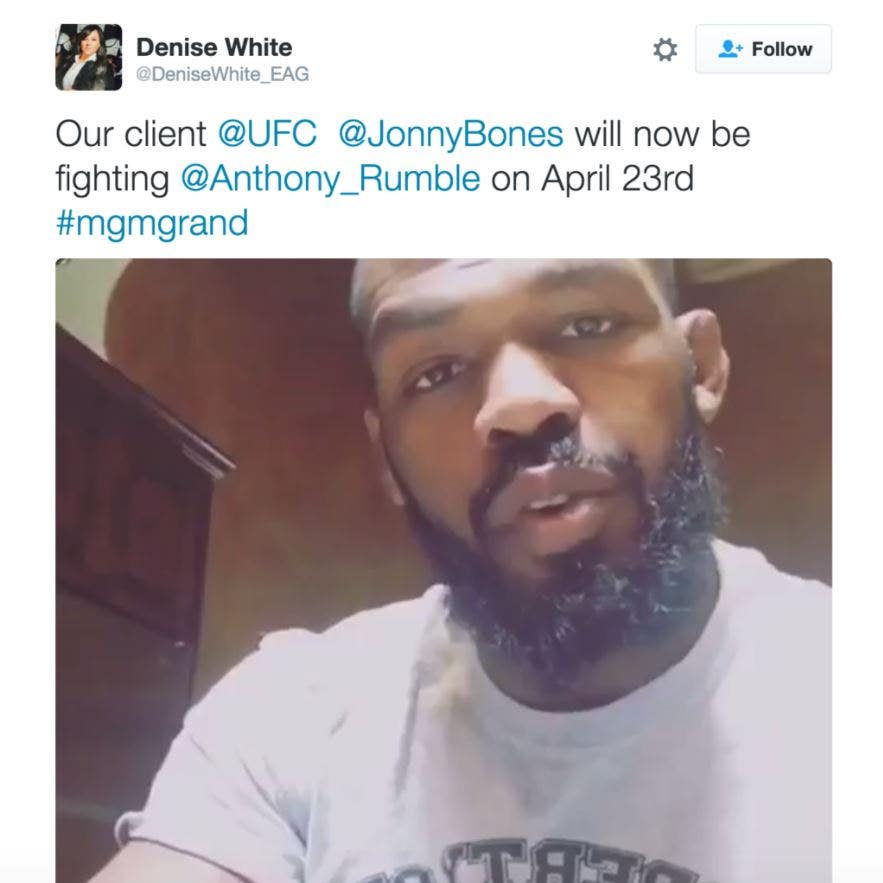 Shortly after, White said that she'd jumped the gun and no official replacement had been chosen yet.
Jumped the gun . So sorry @UFC fans . No definite opponent yet .

— Denise White (@DeniseWhite_EAG) April 2, 2016
Our Damon Martin is working to confirm this fight, so you might want to give him a follow on Twitter for the latest UFC news.