UPDATE: 'Mayhem' Miller in custody after live-tweeting standoff with SWAT team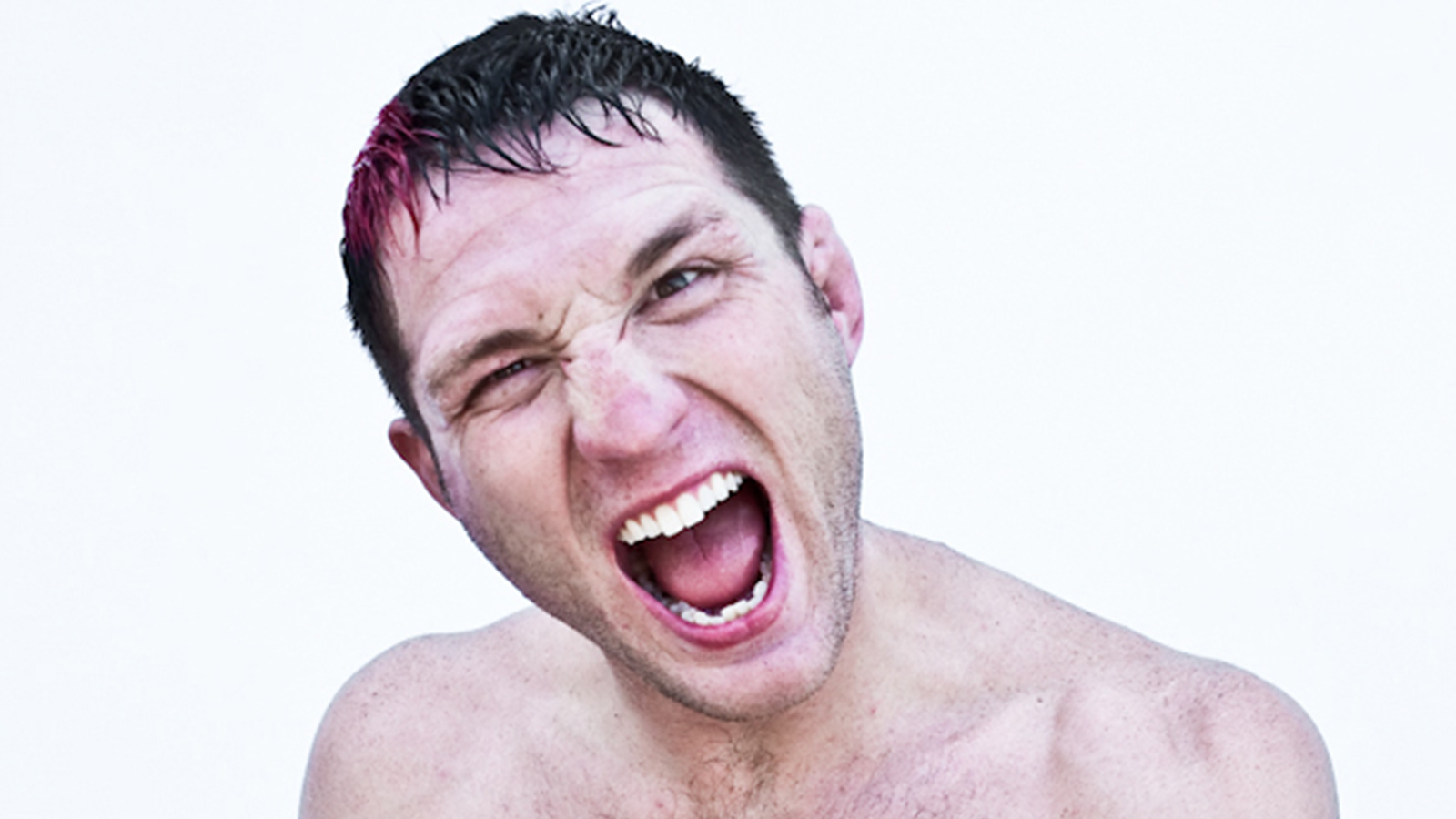 UPDATE: The nonviolent standoff between Jason "Mayhem" Miller and police has come to an end after the fighter surrendered to authorities, according to the Orange County sheriff's department.
Miller was taken into custody and will be remanded to a local jail for processing.
Former UFC fighter Jason "Mayhem" Miller is locked in a standoff with local police and SWAT officers at his home in Mission Viejo, California, after being served with multiple warrants Thursday.
Miller, 33, took to Twitter as soon as the incident started, launching into a tirade about "the absolute waste of resources" going on outside of his house as police arrived to issue the arrest warrant.
According to the Orange County warrant database, Miller is being sought on three separate felony charges including injured spouse, criminal contempt and stalking, with an expected bail to be set at $200,000. His next court date has been scheduled for Oct. 14.
Lt. Jeff Hallock of the Orange County sheriff's department also confirmed to KTLA that the warrants were being served to Miller and that Miller was the person barricaded in his home in the standoff.
Several police cars, SWAT team vehicles and ambulances were on the scene during the standoff. Miller continued to send tweets, which can been seen below, throughout the incident.
Miller, who hasn't fought since 2012, has had several run-ins with the law during his MMA career. In 2005 he was arrested on burglary and assault charges in Hawaii, although he was acquitted at trial the following year. Miller was arrested in 2012, accused of vandalizing a local church while naked. Those charges eventually were dropped. In 2013, Miller was arrested twice in two weeks on domestic violence charges.
Miller, whose outlandish behavior often has been attributed to self-promotional stunts, spent the past week sending rambling tweets referencing former Wu-Tang Clan rapper Ol' Dirty Bastard, who was arrested multiple times and battled drug addiction before his death in 2004. However, once the standoff started, Miller's tweets became much more coherent in lambasting the police and defending himself.
i need to tell everyone about the absolute waste of resources going on outside of my house right now. i am counting no less than 5 officers.

— mayhem miller (@mayhemmiller) October 9, 2014
PER USUAL, THEY HAVE AN ARMY, and i am just me

— mayhem miller (@mayhemmiller) October 9, 2014
just don't let them shoot me

— mayhem miller (@mayhemmiller) October 9, 2014
ALL THIS because I wanted to help raise a young boy into a man, and his mama wenr off her meds, and an ambitious DA thinks mayhem is BAD.

— mayhem miller (@mayhemmiller) October 9, 2014
I WISH YOU NO HARM. I respect the Police, but this is overkill, for something that would be settled with one piece of paperwork from OCBAIL

— mayhem miller (@mayhemmiller) October 9, 2014
i now see a literal Armored Personal Carrier pulling up. They tryna to murder me. I just want a peaceful solution.

— mayhem miller (@mayhemmiller) October 9, 2014
I did nothing wrong. This is the state of American Justice. I feel you black men. They fear, so they threaten to take our lives. Abhorrent.

— mayhem miller (@mayhemmiller) October 9, 2014
COME ONE COME ALL, JOIN @OCSD AT THE POLICE BLOCK PARTY. SEE MILITARY MIGHT IN SUBURBIA. 26262 AVENIDA CALIDAD, MISSION VIEJO, TANKS, ROBOTS

— mayhem miller (@mayhemmiller) October 9, 2014
now the broke my window with some box with a phone in it, and AR-15s. THEY ARE TERRIFIED, and they have all the guns. Scaring my hotdog.

— mayhem miller (@mayhemmiller) October 9, 2014
@OCSD They threw a phone box threw a plate glass window. Disrespect. I would like to give up, but not with 50 RAMBOS out there. Not cool.

— mayhem miller (@mayhemmiller) October 9, 2014
#OCSDPIO: SWAT UPDATE – Crisis Negotiators attempting communication with subject inside. pic.twitter.com/Co3LmVqqFg

— OC Sheriff, CA (@OCSD) October 9, 2014