Holly Holm resumes training, looking to fight by end of 2016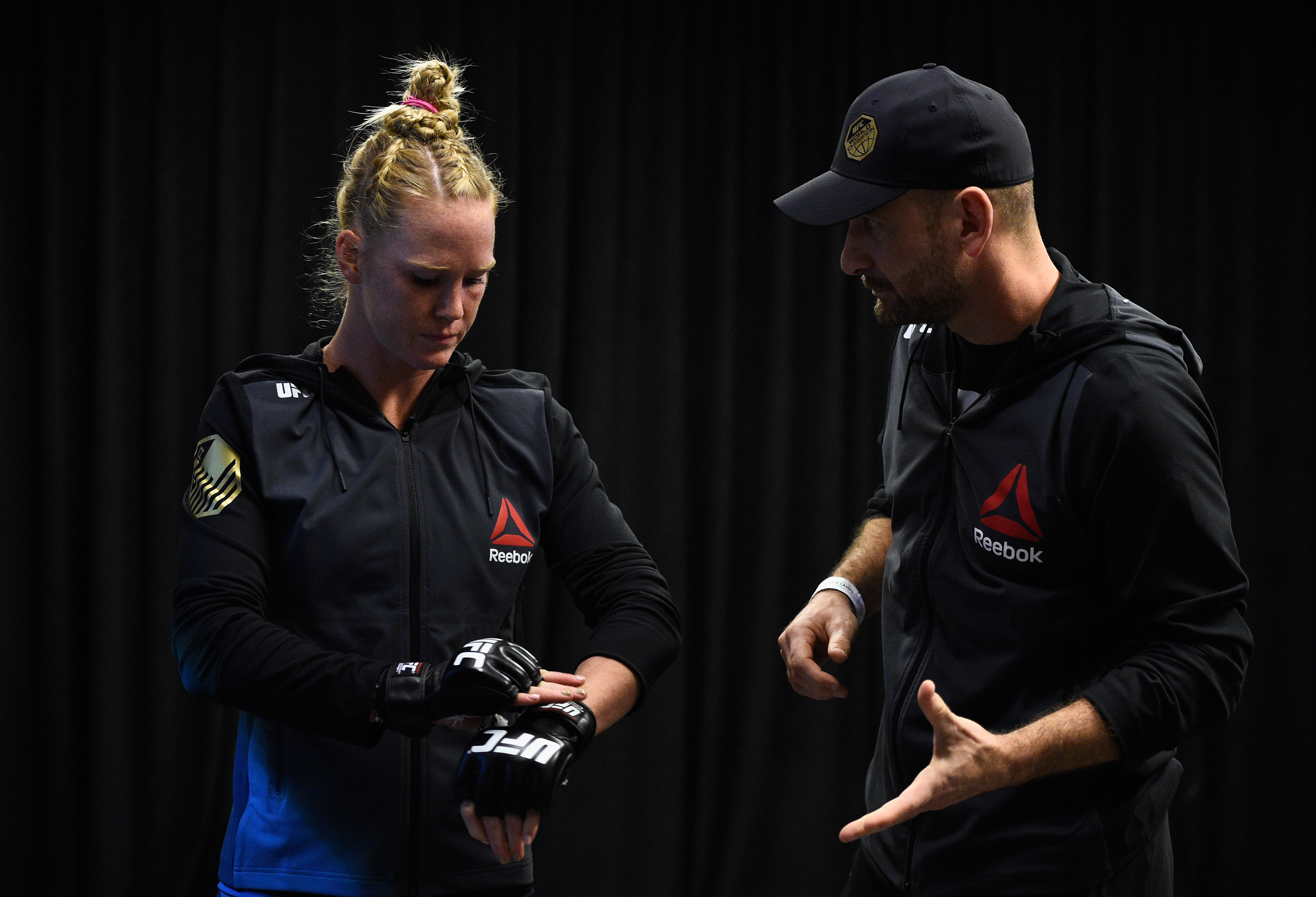 Holly Holm has officially been cleared to return to action and will look to return by the end of 2016.
Holly Holm's life is a stark comparison to what it was last November when the world saw her dethrone Ronda Rousey at UFC 193.
While most pushed her to wait for the immediate rematch, and the inevitable massive paycheck that would come along with it, Holm took the fighter's route and chose not to wait around for her former foe.
Instead Holm (10-2), also a former boxing world champion who amassed a record of 33-2-3 while holding both the IBA and WBF world titles, squared off against former two-time title challenger and mixed martial arts veteran, Miesha Tate at UFC 196.
Tate would end up walking away with Holm's belt following a fifth round submission in the night's co-main event.
More from FanSided:
Instead of taking time off to regroup, Holm jumped right back into another fight, this time against fellow striking specialist Valentina Shevchenko. But just like against Tate, Holm saw her opponent's hand raised. And just like that, "The Preachers Daughter" had suffered the first back-to-back losses in career.
Rightfully so, Holm, who ended up suffering an injured hand against Shevchenko, decided it was finally time for a break
"I was pushing pretty hard through the last couple fights and maybe that took a toll in me not just physically, but mentally," Holm told KOB 4 in Albuquerque last month. "I'll focus on some things I need to get taken care of outside of the fighting world.
Holm's longtime manager, Lenny Fresquez, would add fighter's injuries were actually for the best.
"I think everything happens for a reason," said Fresquez. "I think Holly needed a bit of a break. Her knee was acting up a bit. So I think it was a blessing in disguise that's going to give her body time to recover."
But now, according to ESPN's Brett Okamoto, the former champion has not only been cleared to train, she's hoping to get one more fight in before the new year.
Btw, I'm told the cast on Holly Holm's hand is off and she's back in gym. All goes well, still plans to get another fight in this year.

— Brett Okamoto (@bokamotoESPN) September 23, 2016
As for who Holm could face next, a lot depends on Rousey, who has been seen inside the Octagon since losing to Holm. UFC President Dana White has already gone on the record saying Rousey could very well challenge recently crowned champion Amanda Nunes at UFC 207 on Dec. 30.
If this is the case, a matchup against No. 5 ranked Julianna Peña could be in the cards for the No. 4 ranked Holm.
More from FanSided
This article originally appeared on