Daniel Cormier remembers the weight cut that almost killed him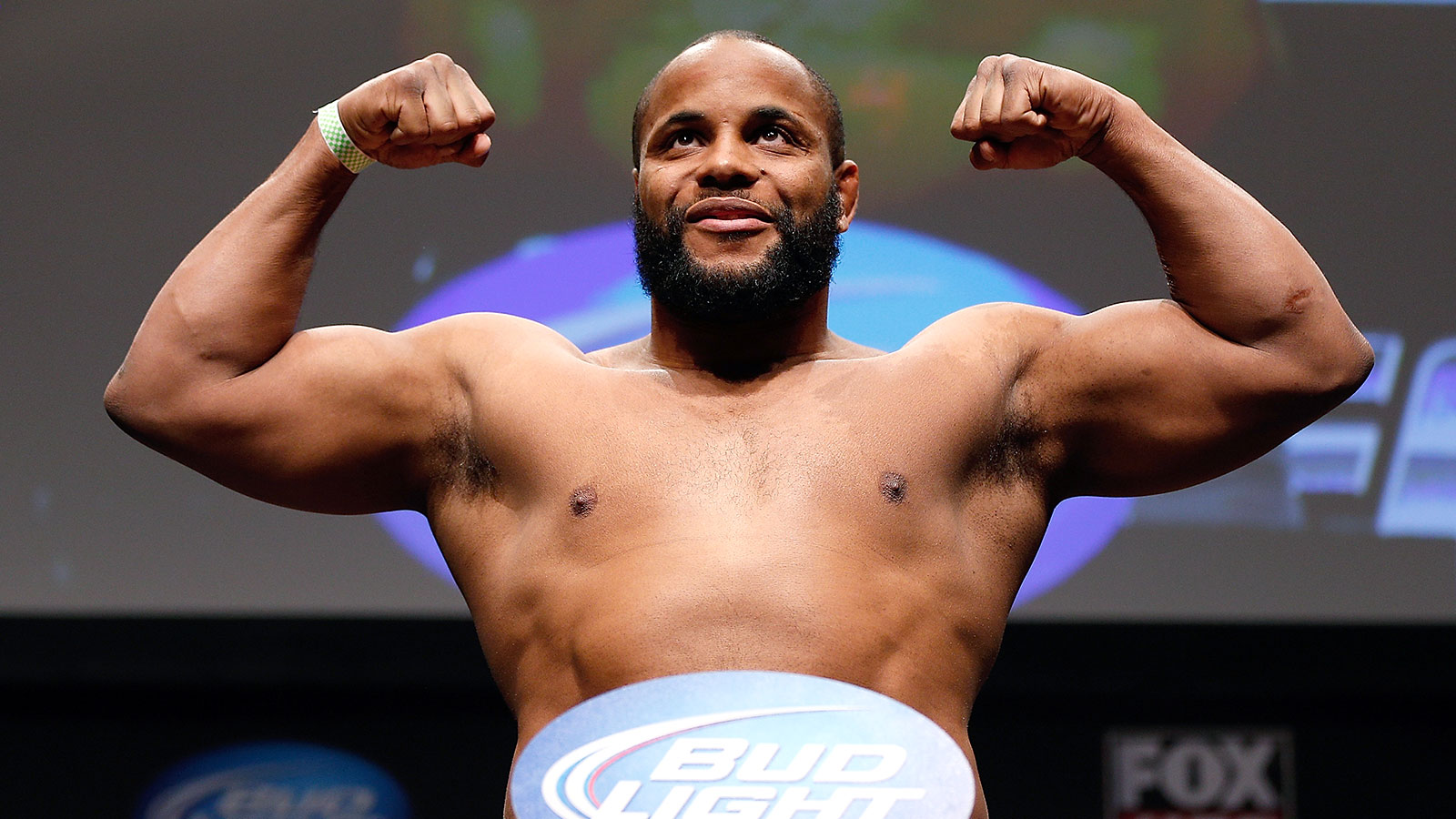 August 21, 2008 is a day that will live in infamy with Daniel Cormier from now until the day he passes from this Earth.
It was 24 hours earlier that Cormier was weighing in for his matchup at the 2008 Olympic games in Beijing where he was required to hit the mark of 211.5 pounds (96 kilograms) to compete in his weight division the next day. Cormier got down to the required weight but hours later his kidneys shut down from the trauma endured to cut the extra pounds. The former Oklahoma State wrestler went to a local hospital in Beijing to try and have fluids put back into his body, but nothing was working and his health just deteriorated from there.
Ultimately upon the advice of the doctors, Cormier was pulled from the competition and not allowed to wrestle at the Olympic games. On that fateful Thursday morning while Cormier sat in a hospital room, Cuban Michel Batista walked onto the mat in Beijing and had his hand raised in victory because his opponent wasn't there.
There were no words capable of explaining the kind of heartbreak Cormier endured to miss out on his chance at Olympic glory. He was named the team captain and expected to medal in 2008 if not have a shot at the gold, but instead he became a cautionary tale of how even in a moment of triumph, tragedy is always lurking just around the corner.
I was always wondering what I'd do when I start cutting out some of the water, is my body going to lock up, am I not going to be able to do this?
Nearly six years later, the Olympics are no longer on Cormier's radar, but the questions about his weight cut are coming up again because he's attempting a move down to 205 pounds after competing for his entire mixed martial arts career as a heavyweight. It's no secret that in college, Cormier competed at 185 pounds, but as he got older and the pounds packed on he was wrestling at a much higher weight in Olympic competition.
205 pounds is six and a half less than the amount that Cormier cut in 2008 when his body slammed shut and wouldn't allow him to function the next day on the mats. The former Olympian can't deny that he'll always be haunted by that day in China where his dreams disappeared like a puff of smoke in the wind and the images and memories of August 21, 2008 have entered his head on a few occasions as he starts shedding weight ahead of UFC 170 this weekend.
"It was very challenging, very tough mentally," Cormier told FOX Sports. "I was always wondering what I'd do when I start cutting out some of the water, is my body going to lock up, am I not going to be able to do this? At the same time, as happy as this is making me that I'm going to be able to do this and do this the correct way, it's actually really sad.
"One day I was real light and I could have made the weight I needed to make in the Olympics that day and the whole day was sad, it was kind of just ruined because I was thinking I missed out an opportunity to win an Olympic gold medal by just not being disciplined and committing myself to what I needed to be committed to."
An Olympic loss is something a lot of athletes deal with because not everyone goes home with a medal. If Cormier had wrestled in 2008 and lost to Batista in the first round and never made it to a medal, he would have been disappointed but it would have been chalked up to just being beaten by the better athlete on that particular day. Instead, Cormier was defeated by his own body and that's the kind of nightmare you never truly wake up from.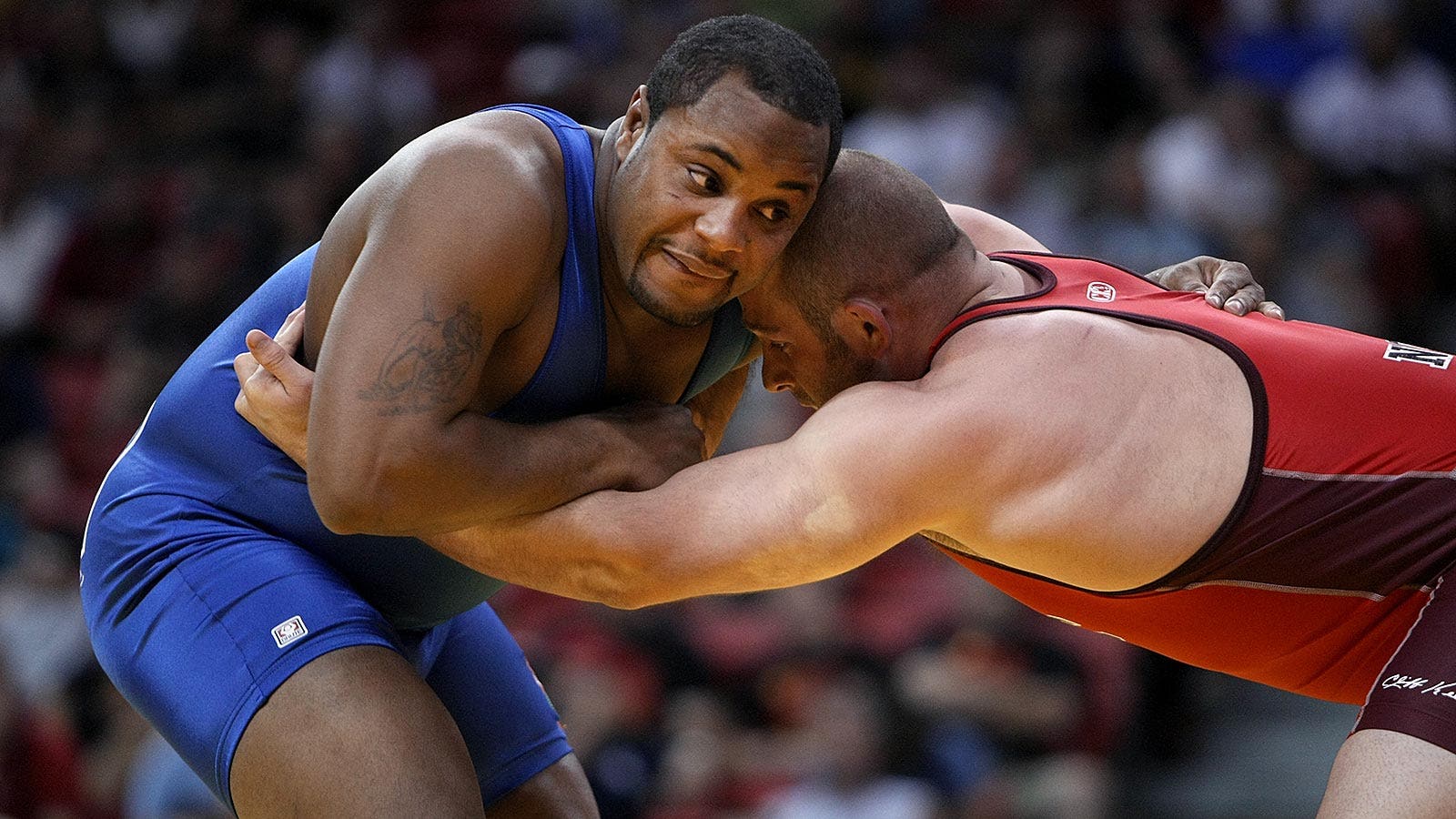 "The one area I could screw myself and I actually did. It's kind of hard," Cormier said. "It's good that it's going well, but it's actually kind of hard to deal with mentally. I feel like if I would have committed myself in the right way I could possibly be an Olympic medalist right now."
In a perfect world, Cormier will make weight on Friday, win his fight on Saturday against newcomer Patrick Cummins, and then start cruising towards a title shot by the end of the year. Cormier has never backed down from his belief that he is the man who could dethrone champion Jon Jones if he gets the opportunity to face him, but as much as he wants the UFC gold, nothing will ever move him past what happened in 2008.
"Nothing will replace the Olympics. As a kid in 1996 I watched Kurt Angle, I watched Tom Brands, I watched Kendall Cross all win Olympic gold medals and my goal from that day was to be an Olympic champion and I worked towards that for a long time. So even winning the UFC championship won't replace that, but it will actually be for the first time if I can do everything right and compete and win the championship, that I won't have gotten in my own way," Cormier said.
There are always going to be a ton of questions surrounding a fighter headed into a big matchup. In an odd way, Cormier is getting even more of them now because he's facing a wrestler who claims to have made him cry back in 2008 as he prepared for his Olympic run. That same fighter is also 4-0 and taking this fight on a week's notice, so the pressure on Cormier to perform is even higher.
I'm not going to Vegas on Feb 21 to make weight, I'm going to Vegas to put that division on notice and let them know I won't be deterred.
Then of course there stands Friday – weigh in day – when Cormier will sit in a sauna and cut off the last few pounds to make sure he's down to the 205-pound limit. Once he steps on the scales and the Nevada State Athletic Commission representative there reads off the weight and UFC commentator Joe Rogan relays the information to everyone in attendance, Cormier isn't going to sigh with relief.
As much as Cormier is haunted by the past and how weight cutting cost him a shot at an Olympic medal, the questions he hopes to answer will come on Saturday night when he actually performs as a light heavyweight for the first time ever. Cormier wants his performance against Cummins to speak much louder than his weight cut.
He wants to send a message to every light heavyweight out there with his performance, not the fact that he can actually cut down to 205 pounds.
"It will be good to move past 'can he make the weight, can he compete?' but I'm not going to Vegas on Feb 21 to make weight," Cormier explained. "I'm going to Vegas to put that division on notice and let them know I won't be deterred. I've got a goal and I've got a plan and the first step in that happens on Feb 22. I don't care if people think 'Daniel can't make weight', the majority of the people that ask these questions they've never had to do it. Most people that ask these questions don't understand what we put in and what we sacrifice.
"So I'm not going to Vegas to make weight, I'm going to Vegas to put the division on notice and that's what I'm going to do."