Dana White: Gina Carano 'hardest human being we've ever dealt with'
For the last few months, former Elite XC and Strikeforce fighter Gina Carano has been in negotiations to sign with the UFC and face women's bantamweight champion Ronda Rousey for her first fight.
UFC president Dana White started contract discussions with Carano and her team earlier this year and it seemed with each passing event he got more and more confident that a deal would get done.
And then the bottom fell out.
According to White, the negotiations with Carano have come to a halt and won't likely pick up again any time soon.
"The hardest human being we've ever dealt with and I didn't see it coming," White said about trying to sign Carano. "I don't know, we'll see how these things play out. Just incredibly difficult. We've dealt with (Brock) Lesnar, Tito (Ortiz), Chuck (Liddell) was f–king king of the world, Ronda Rousey, we've pretty much done deals with everyone on Earth and she is the hardest f–king athlete we have ever dealt with."
White doesn't hold ill will towards Carano personally, but believes she's allowing her managers to run the show with the negotiations and that's where things went south permanently when trying to bring her to the UFC.
While no door is ever closed permanently when it comes to a free agent signing with the UFC, White appears to be hammering at least a few nails in this coffin for now.
"The problem is she allows herself to be handled by these Hollywood f–king idiots. It's absolutely crazy. We've had all the biggest superstars in the world. You're talking about a girl who hasn't fought in a while. Any time you deal with anyone in f–king Hollywood it's a joke. It's literally a joke, it's comical. You feel like you're in a 'Saturday Night Live' skit," White said. "This can't be f–king real. In dealing with her people, I don't know if it can be done."
As negotiations were ongoing with Carano's representatives, White bowed out and allowed UFC co-owner Lorenzo Fertitta to handle negotiations. Things got so bad at one point, however, that even Fertitta gave up.
"I'm going to tell you what Lorenzo (Fertitta) said to me — he said whatever you do, if you want this fight to happen, do not talk to her manager," White said. "That's what Lorenzo said to me. He said 'you will f–king go crazy, you will lose your mother—-ing mind. If you want this to happen, please don't call this guy.' A few days ago Lorenzo was like 'it's probably time for you to call this guy.' That's how bad it's been. I'll leave it at that."
White didn't want to give details in terms of what slowed down the process but it didn't sound like a financial dispute over money for the contract. Either way, whatever the problems were that persisted, don't expect to see Carano in the UFC any time soon.
Zingano to get the next shot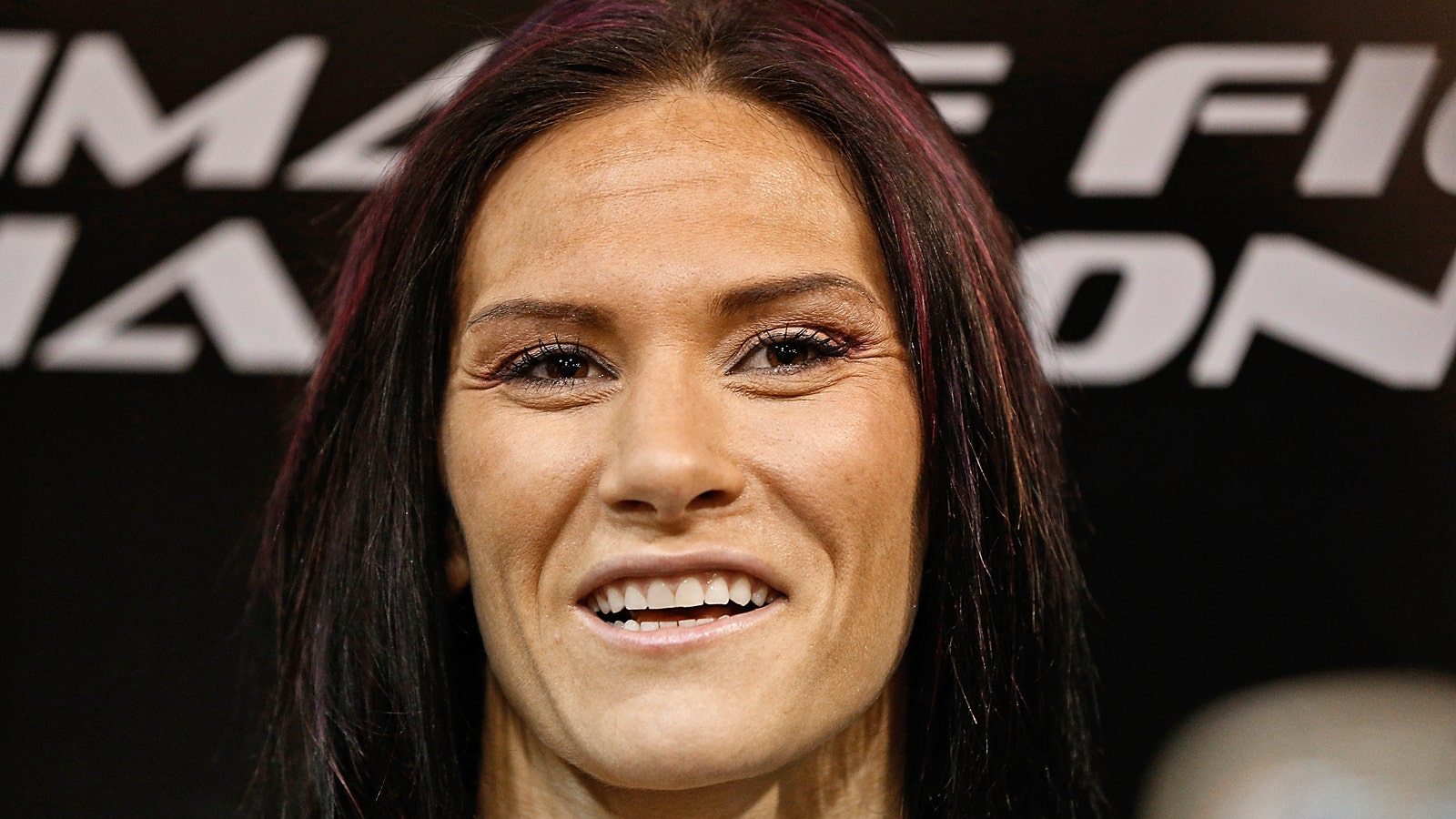 Ronda Rousey has stated on several occasions that she wants to fight on the upcoming UFC 182 fight card alongside UFC light heavyweight champion Jon Jones, and she might just get her wish.
UFC president Dana White told FOX Sports on Thursday that if Cat Zingano defeats Amanda Nunes at UFC 178, she will be the No. 1 contender and fighting on Jan. 3 against Rousey is a real possibility.
"Cat's No. 1. Yep (she's next). Yep (makes sense)," White answered when asked about facing Rousey in Las Vegas.
Zingano still has to get past Nunes and that's no small task. Since coming to the UFC, Nunes is 2-0 with two TKO finishes. With Zingano returning to action after more than a year away from the sport while dealing with a knee injury and personal issues, there are still questions surrounding how she will do in the fight.
If she wins, Zingano can book her next matchup, however, and she will face Rousey for the belt.
Anthony Johnson's future uncertain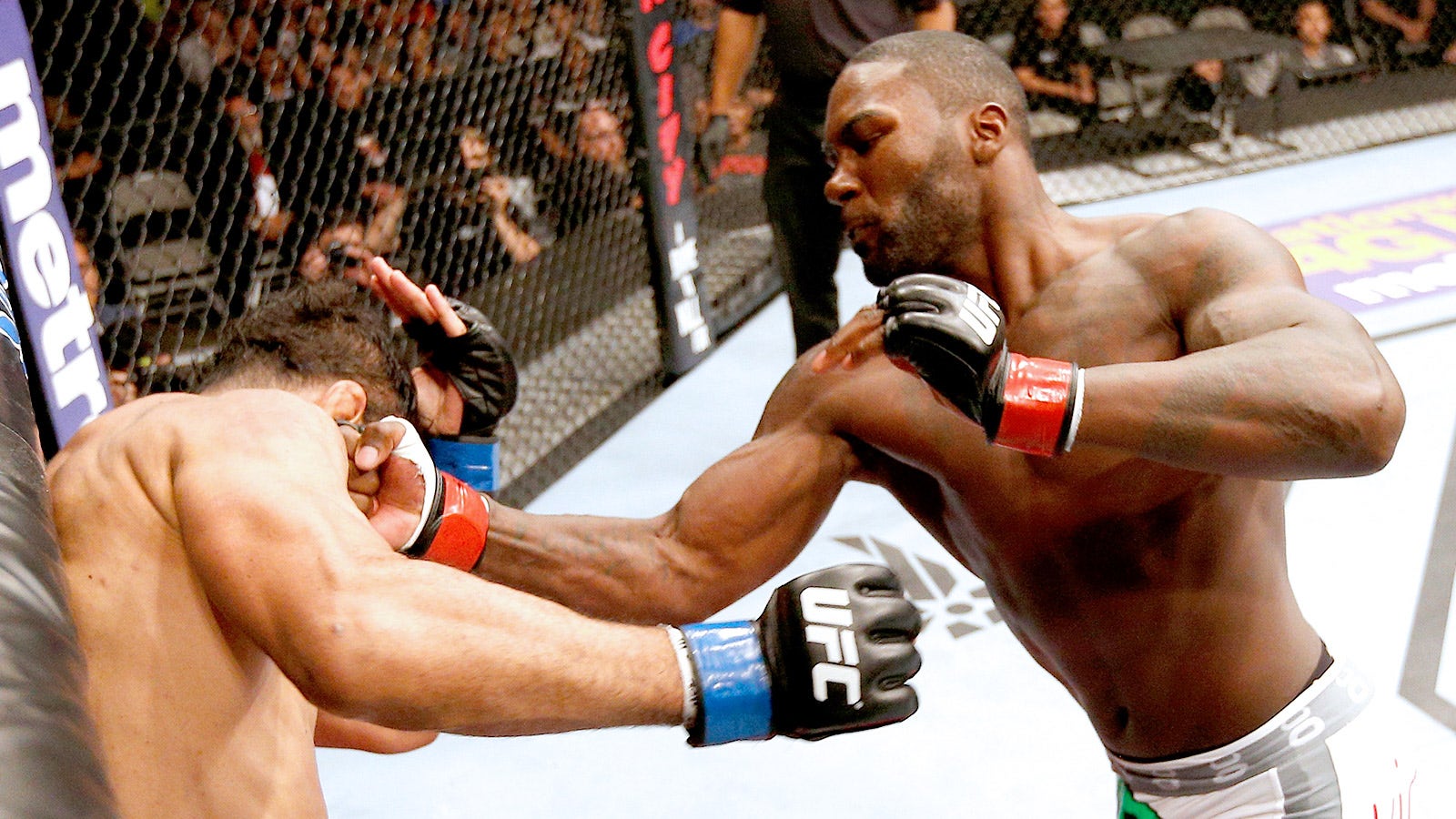 Last week, the UFC issued a statement that put UFC light heavyweight contender Anthony Johnson on an indefinite suspension following allegations of domestic abuse against him by the mother of his children. While no criminal charges have been filed, the woman in question (who didn't want her name revealed in the press) did receive a temporary restraining order against Johnson while this case is ongoing.
The UFC acted swiftly to suspend Johnson, but long term there's still a ways to go before he can return to the Octagon. White and the UFC hired an independent law firm to investigate the case and while he remains suspended for now, the promotion doesn't anticipate releasing him altogether.
Still following the incident with Ray Rice and the NFL, it's impossible to ignore a crime like this no matter who the fighter is or what their standing is in the UFC.
"In reality, all the negative that's come out about this whole Ray Rice thing is actually a huge positive — I think that the O.J. Simpson case really put a lot of light on domestic violence and this has taken it to a whole other level. A lot of good has come out of this bad thing. Nobody can deny that video is f–king horrifying. I think the worst thing about the video is we've all had as human beings our moments of anger and rage, but after he hits her he just doesn't give a s–t," White explained.
"That thing has not only created a lot of awareness for this thing, it's making everybody including the UFC, NBA, Major League Baseball, NHL, everybody is looking at this thing differently. What we did with the Anthony Johnson thing, he has this pending case, so what we did, we came up with an outside law firm that goes in and does full-blown investigations on what's going on and we determine whether the fighter needs to be cut or on suspension until we find out how this thing plays out. The guys came back and said you need to suspend him, not cut him. Cause apparently if you look into this situation this girl has a ton of felonies and she's got a real bad history of stuff. And the thing is, when she's saying this happened, he wasn't even in the country."
Still, while this case is pending in the legal system, the UFC opted to suspend Johnson indefinitely with no set time for him to return. In fact, until this court case came up, his next fight was scheduled to be against Alexander Gustafsson in the main event of the upcoming UFC Fight Night on FOX card in December.
"That fight was done — it was going to be on FOX. Now it's not done," White revealed.
So what happens to Johnson now?
"Now you sit back and wait to see how this thing plays out in court," White said. "It doesn't mean he's definitely going to fight here, even if it goes his way."
Thiago Silva blacklisted forever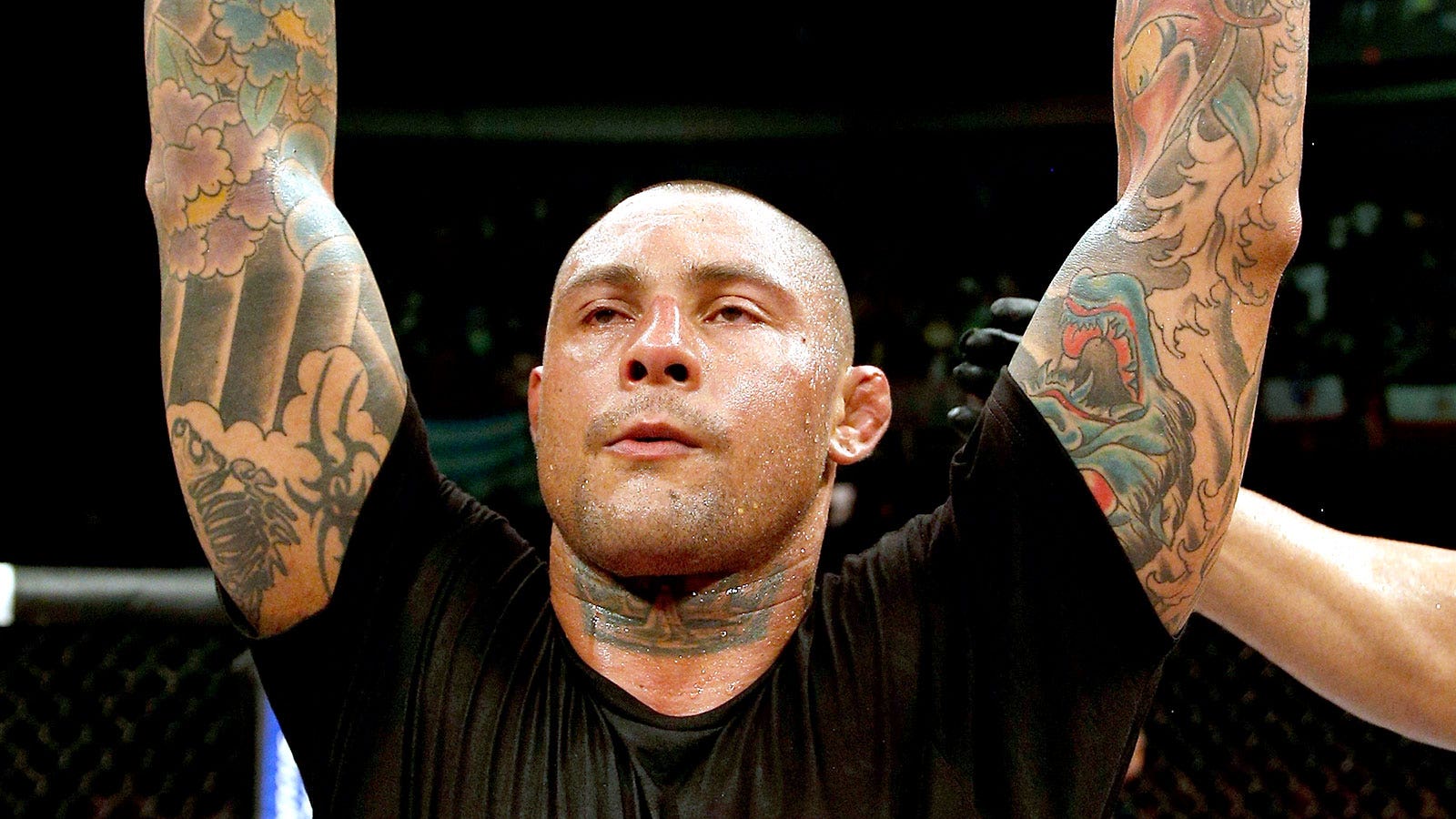 Another name that popped up at the same time as Johnson last week was Thiago Silva, who was released from the UFC when he was arrested back in February after allegedly going after his ex-wife with a gun, which ended in a standoff with police and a SWAT team in Florida. The case was finally thrown out by a Florida judge and Silva's charges were all dismissed so the UFC decided to re-sign him to the promotion.
Days later, Silva was gone again after a video surfaced — released by the fighter's ex-wife — showing him brandishing a weapon and walking around their house looking for a man he believed to be in a relationship with his spouse.
White was ready to welcome Silva back to the UFC, but once the video came out showing that he was without a doubt carrying a weapon at the time of the incident, he had to go. And this time there's no coming back no matter what happens.
"That's it. He walked into his soon-to-be ex-wife's house with a Glock 9mm," White said. "He's one of the f–king baddest dudes on the planet, you don't need to go looking for anybody with a 9mm. You know what I mean? Thiago Silva does not need to walk in anywhere with a 9mm. That just shows bad intentions. Him being there, he's menacing, he's a physical, menacing guy, he's a scary guy alone. Walking in with a gun tells me he wasn't there to f–king talk. He was there to scare, horrify, terrify or shoot some people."
Wanderlei Silva in Pete Rose territory following lifetime ban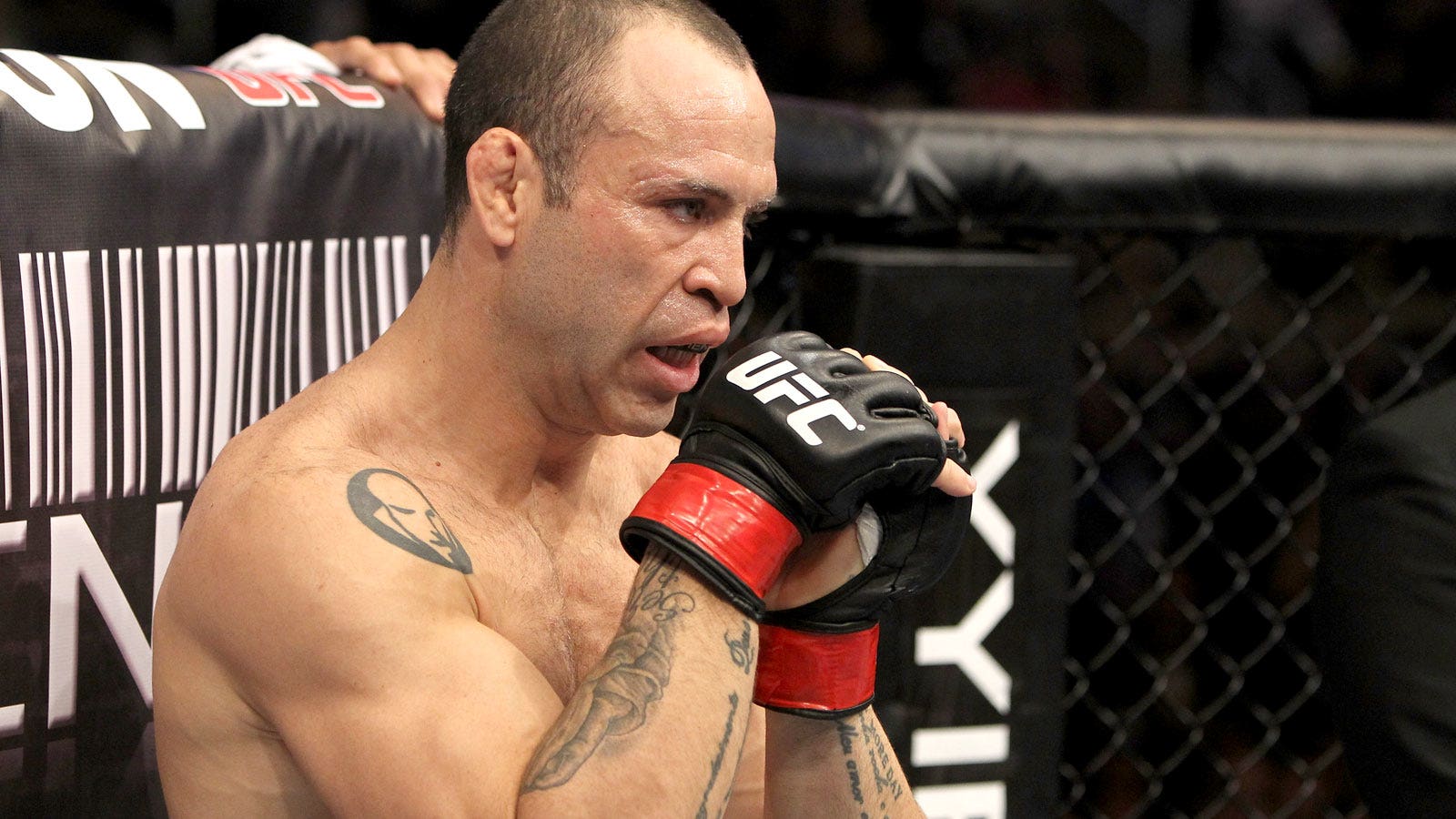 Former PRIDE champion Wanderlei Silva received a lifetime ban from the Nevada State Athletic Commission this week after he skipped out on a drug test back in May before later admitting that he was taking diuretics, a known banned substance that would have resulted in a positive test.
While Silva may have been staring down a lengthy suspension for a positive drug test, there was no coming back from just running away when the commission's representative showed up at his gym to get a sample.
To send a very strong message to the fighter, the commission voted unanimously on Tuesday to ban Silva for life, meaning he could never receive a fight license in the state of Nevada. Days before the commission hearing happened (which Silva did not attend), he also released a video announcing his retirement from fighting while ripping the UFC for low fighter pay and bad treatment of the fighters on the roster.
White saw the message and doesn't take anything Silva said personally. He chalks it up to Silva seeing the hangman's noose swinging overhead and the only way to save face was to start fire-bombing on the way out to get people looking the other way.
"Lorenzo was just saying this morning — every f–king time you and I have ever seen Wanderlei Silva in our life he's over the top 'you guys are the best, you've built this sport, I don't know where any of us would be if it wasn't for you'. Nothing but positive things to say. Then now he's in this situation and he's trying to build a smoke screen. I don't blame him. I can't say I wouldn't do the same thing if I was in his position. It's part of this business," White said.
"Nobody has ever run from a drug test before. I didn't see a lifetime ban coming. Nobody will let him fight. He's in a very serious situation, but Wanderlei's at the end of his career. He was going to fight one more fight and retire. It's not like this is some 22 year old kid. He said 'I got one more fight boss, one more big fight' and he was done. He also told me he thought we were the greatest guys in the world and we helped build the sport so maybe he didn't mean that either."
As far as his legacy goes, White can't help but to believe the way Silva closed out his historic career will leave him tainted forever. There won't be a UFC Hall of Fame induction for Silva, and at this point, he's sharing space with the hit king of baseball, who has been banned from the game for the over 25 years now.
"There's going to be no Hall of Fame. The guy's been Pete Rose'd," White said about Silva. "There's going to be no Hall of Fame offers."
UFC drug testing going into overdrive
Next year will mark a huge shift in the drug testing policies for the UFC and the roster of more than 500 fighters. White revealed when speaking to FOX Sports that the promotion has budgeted a huge amount of money for 2015 and beyond to test athletes in the UFC above and beyond current protocols.
The money they are allocating for drug testing will be for internal use as well as funding athletic commissions to allow them to do additional testing for fights as well.
"Our drug testing is going leaps and bound next year. We're f–king getting hardcore on drug testing," White said.
"A s–tload of money. We're about to drop that bomb soon, we'll be letting everybody know what's going on with that. It's getting f–king serious next year."