Conor McGregor leaves meeting with Dana White all smiles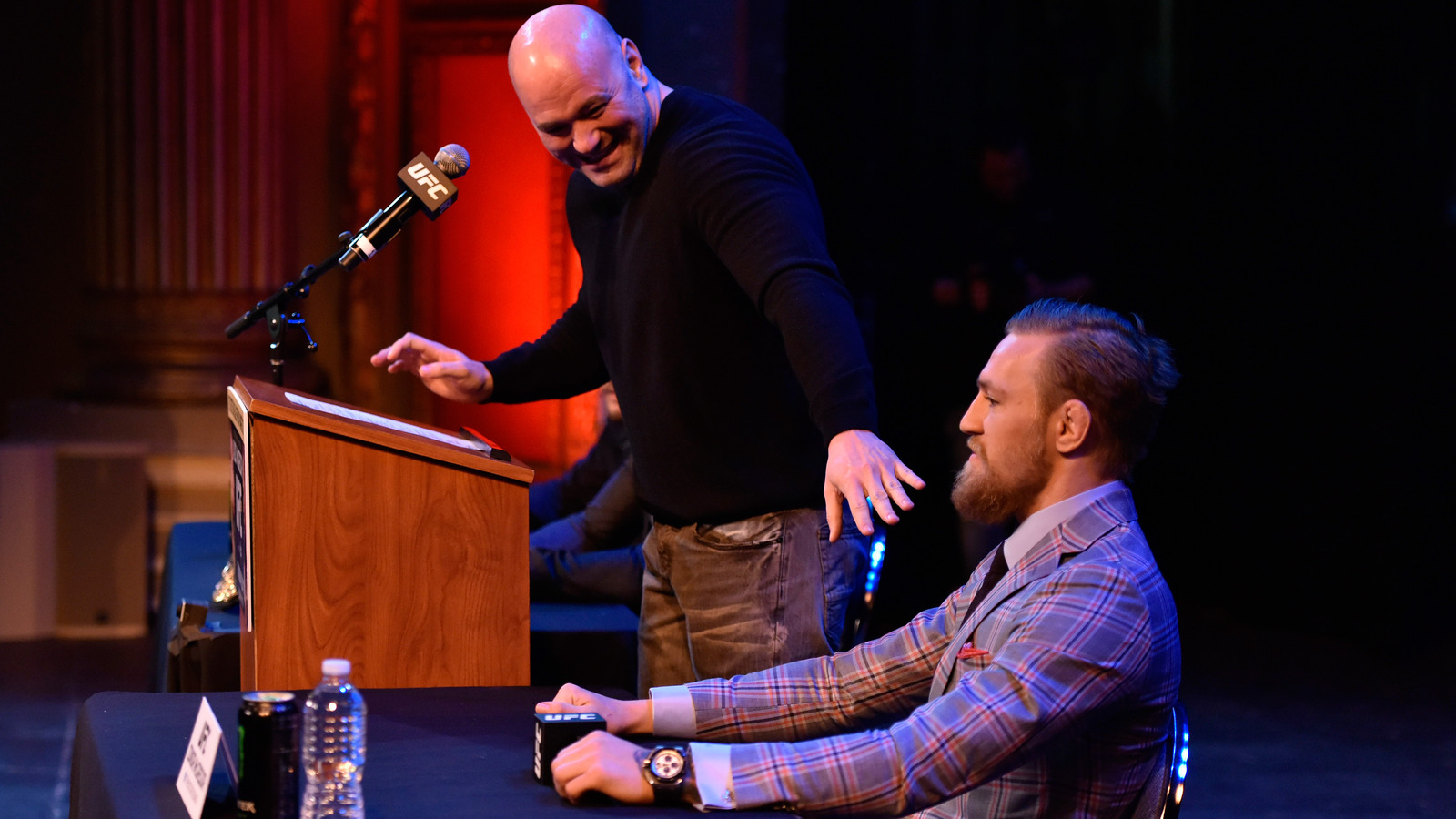 UFC president Dana White said last week that he was planning to meet with featherweight champion Conor McGregor to put their "speed bump in the road" behind them. Well, it looks like that meeting went down Wednesday night in Los Angeles.
Footage surfaced Thursday morning via TMZ of White and McGregor entering the Montage Beverly Hills for their meeting. McGregor was also seen afterward in his Rolls Royce, waving at the TMZ cameras with a huge smile on his face.
White initially told the Dan Patrick Show that "everything is great" between the promotion and the champion and that while the UFC 200 ship has sailed, fans could get to see the Irishman step into the Octagon again as early as UFC 202.
"Sounds like a good idea to me," White said about McGregor fighting at UFC 202. "McGregor's ready to fight on 200. The thing that has made Conor McGregor a massive star and why people love him is this kid loves to fight. He'll fight anybody, anywhere, any time. He goes in and goes for broke. His fights are exciting and fun, before, during and after them. McGregor's ready to fight."
By the looks of things, McGregor, White and UFC CEO Lorenzo Fertitta have hashed things out. So an announcement for the next McGregor headlined pay-per-view could be imminent.
A photo posted by Dana White (@danawhiteufc) on