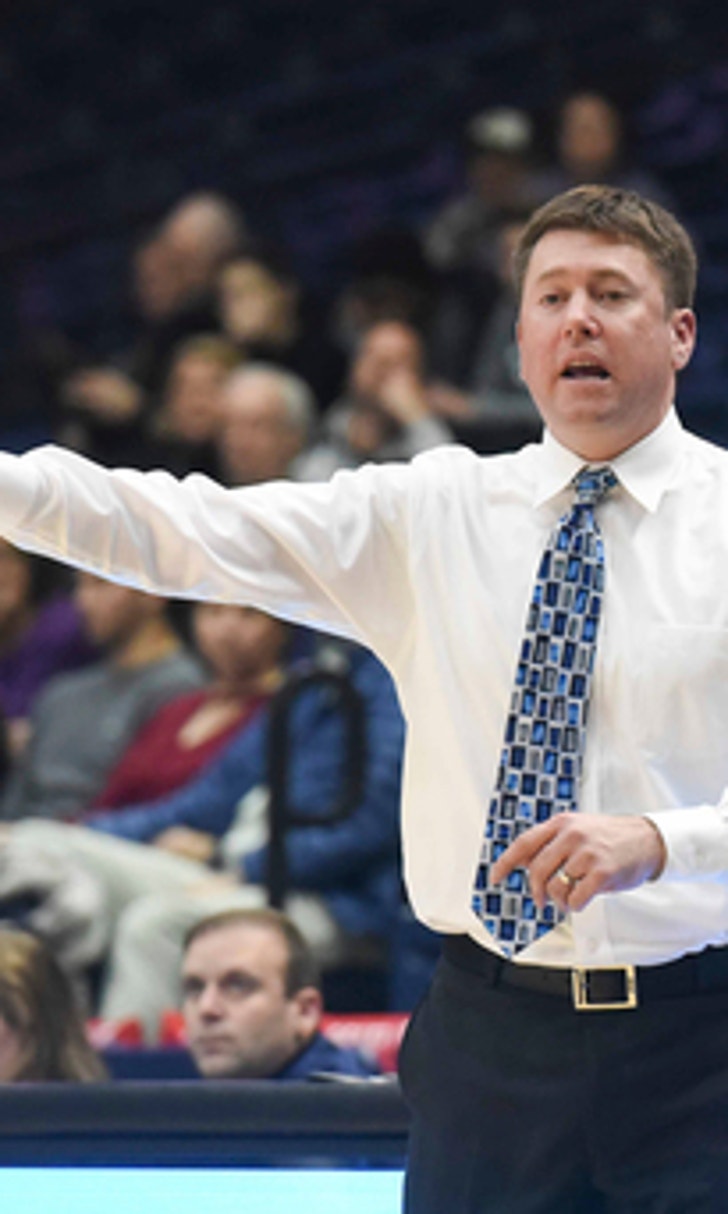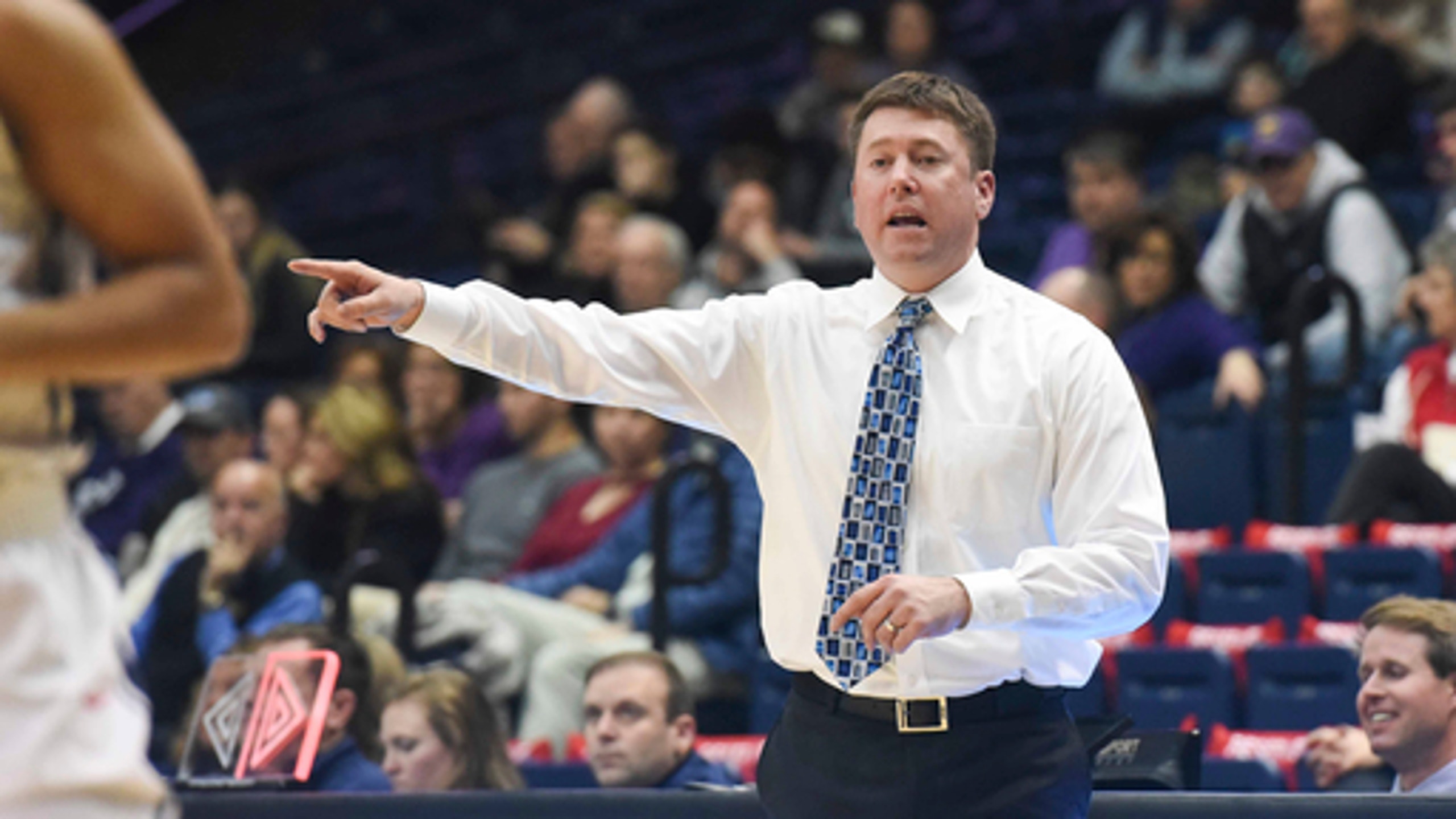 No. 24 Belmont women realize ranking guarantees nothing
February 14, 2018
Belmont has a 15-game winning streak and its first national ranking in school history but understands that won't mean much to the NCAA Tournament selection committee if it slips up at the wrong time.
That simply comes with the territory for teams in traditional one-bid conferences.
''We're taking the approach that we feel like we've got to win every game that's in front of us,'' Belmont women's basketball coach Bart Brooks said. ''That way, we control our own destiny and we don't leave it in the hands of someone else. I don't know the number of mid-majors who've gotten at-large bids, but it's minuscule.''
Belmont is located in Nashville, Tennessee, and plays in the Ohio Valley Conference. The OVC hasn't sent multiple teams to the NCAA Tournament since both Austin Peay and Middle Tennessee made it in 1996. Middle Tennessee now is a Conference USA member.
Northern Iowa of the Missouri Valley Conference was the only team from outside the Southeastern Conference, Atlantic Coast Conference, Big Ten, Big 12, Pac-12, Big East or American Athletic Conference to earn an at-large bid last season.
That means Belmont (24-3, 14-0 OVC) likely must win the OVC tournament to have a realistic shot at a third straight NCAA bid, even though the 24th-ranked Bruins just became the first OVC team to crack the Top 25 since Tennessee Tech got there in December 1992.
The Bruins, who host Eastern Kentucky (8-15, 5-9) on Thursday, have shown they can handle that type of pressure. They've already seamlessly made it through a coaching change.
Florida hired away Cameron Newbauer after he led the Bruins to a 27-6 record last season that included a 21-game winning streak. Belmont is having similar success under Brooks , who had been an assistant at DePaul the last 11 seasons.
''When we had Coach Cam, he did a really good job of recruiting high-quality people to come in and make this program what it is,'' junior guard Darby Maggard said. ''Coach Bart has done the best job of building on that and continuing to make this program rise to new levels and new heights.''
The close relationship between the two coaches helped make a smooth transition.
Newbauer considers Brooks ''one of my better friends in the business.'' They got to know each other from visiting many of the same gyms while recruiting many of the same prospects when Brooks was at DePaul and Newbauer was an assistant at Georgia.
''He's a good friend and someone I've relied on a lot for support and advice and all that good stuff,'' Brooks said.
Brooks inherited a talent-laden lineup featuring three seniors (Sally McCabe, Vanderbilt transfer Kylee Smith and Sierra Jones) and two juniors (Maggard and Jenny Roy). McCabe and Smith rank among the top 10 scorers in school history and have earned first-team all-OVC honors each of the last two seasons.
''With Sierra, Kylee and Sally, there's never going to be a senior class like that in the OVC again,'' Newbauer said. ''I don't think there's ever been a senior class like those three, and I don't think there will be another senior class like them.''
McCabe, Smith and Maggard have all earned first-team all-OVC honors each of the last two seasons. Maggard ranks fourth among all active Division I women's players in career 3-pointers (286) and second in career 3-point percentage (.447). That trio has helped Belmont win its last 39 OVC regular-season or tournament games.
Belmont also has been competitive against major-conference foes. The Bruins threw a scare into Kentucky in last year's NCAA Tournament before falling 73-70 . Belmont trounced Vanderbilt 111-74 this season, though it also has lopsided losses to Oklahoma and No. 14 Stanford .
''The one thing it comes down to I think is this team loves to play for each other,'' Maggard said. ''You have a bunch of girls out there who are genuinely happy and genuinely want success for each other. That's what makes the team so special is just our love for one another as teammates and people.''
---