College Basketball
College Basketball
Cuevas-Moore leads No. 5 South Carolina to 66-63 win (Jan 12, 2017)
Updated
Mar. 4, 2020 1:48 p.m. ET

COLUMBIA, S.C. (AP) When Bianca Cuevas-Moore hit a couple of early shots and smiled on her way down court. She knew she was headed for a good game.
Cuevas-Moore scored a career-high 25 points off the bench and lifted No. 5 South Carolina to a 66-63 victory over Georgia without injured All-American A'ja Wilson.
Alaina Coates added her 52nd career double-double with 12 points and 11 rebounds for the Gamecocks (14-1, 4-0 Southeastern Conference). No doubt South Carolina missed Wilson, the 6-foot-5 scoring leader who sprained her right ankle at Florida on Sunday and wore a pink cast as she walked on crutches to the sideline.
But it was the 5-6 Cuevas-Moore, part of the same recruiting class as Wilson, who came off the bench to power the Gamecocks to their 26th straight win against SEC competition. She made 10 of 17 shots, including two 3-pointers.
''When I start hitting shots, I think I'm going to have a pretty good game, so I continue to do it,'' Cuevas-Moore said.
She began the season as starting point guard, but her pesty defense, high-speed aggressiveness and penchant to hoist up shots landed her on the bench behind freshman Tyasha Harris. Coach Dawn Staley got Cuevas-Moore to embrace the sparkplug, sixth-man role, knowing her team of double-digit starters - Wilson leads four starters who average 10 points or more - needed a floor leader who passed first and shot later.
''She's embraced that role, if she hadn't, she wouldn't have done what she did tonight,'' Staley said.
And the Gamecocks needed every point to hold off Georgia (10-7, 2-2).
The Lady Bulldogs had a chance to tie it in the final seconds, but Haley Clark missed the second of two free throws. Allisha Gray got the rebound for South Carolina, was fouled and made both shots for the final margin.
Stephanie Paul tried a desperation 3-pointer from the left corner that was off the mark as time ran out.
Pachis Roberts led Georgia with 17 points.
THE BIG PICTURE
Georgia: The Lady Bulldogs came in after two straight SEC wins and took a strong South Carolina punch in the first quarter to trail 20-7. But Georgia rallied in the second quarter behind Pachis Roberts and Mackenzie Engram for a 18-4 run to take the lead. Roberts and Engram were relentless in dragging the Lady Bulldogs back in it.
South Carolina: The Gamecocks appeared like they were ready to make up for Wilson's absence with a strong opening period where Coates had eight points and eight rebounds. But South Carolina scuffled for much of the second quarter, scoring just 10 points. Its high profile transfers in Kaela Davis and Allisha Gray were a combined 2-of-10 shooting in the first half, something that will have to improve if Wilson's injury lingers for more than couple of games.
WILSON WATCH
Gamecocks coach Dawn Staley said Wilson would have her cast cut off on Friday and would gradually test the ankle to see if she could go against LSU on Sunday. ''I know that A'ja doesn't want to miss any more games,'' Staley said.
Wilson is averaging 16.9 points and 7.6 rebounds a game.
ODD STRETCH
There was a strange stretch with Georgia up 55-53 in the final quarter that coach Joni Taylor said was never fully explained to her. When Tyasha Harris' 3-pointer put the Gamecocks back up 56-55, a foul was whistled on Mackenzie Engram away from the ball. The goal was called good and South Carolina got the ball back for Allisha Gray to make two foul shots - a five-point possession for the Gamecocks.
''It's the first time I've ever seen that,'' Taylor said. ''I thought that was a huge game changer.''
UP NEXT
Georgia stays on the road to face Kentucky on Sunday.
South Carolina travels to LSU on Sunday.
---
---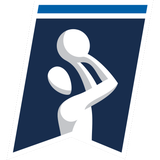 Get more from College Basketball
Follow your favorites to get information about games, news and more
---