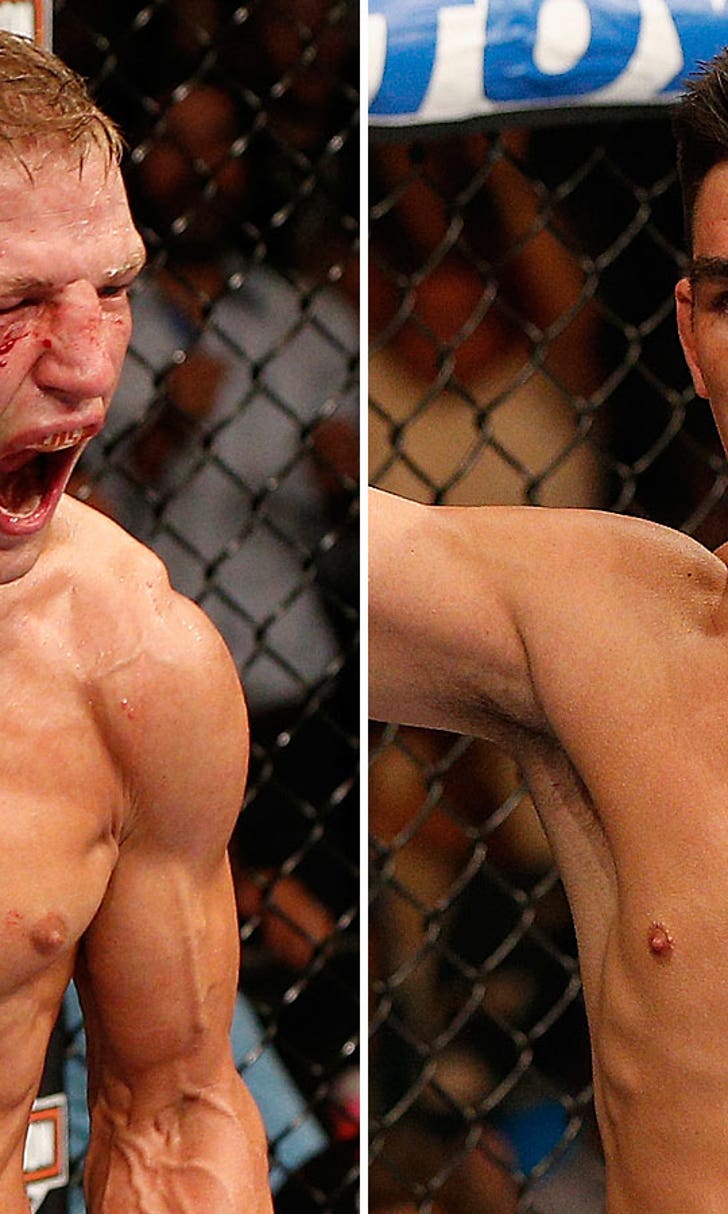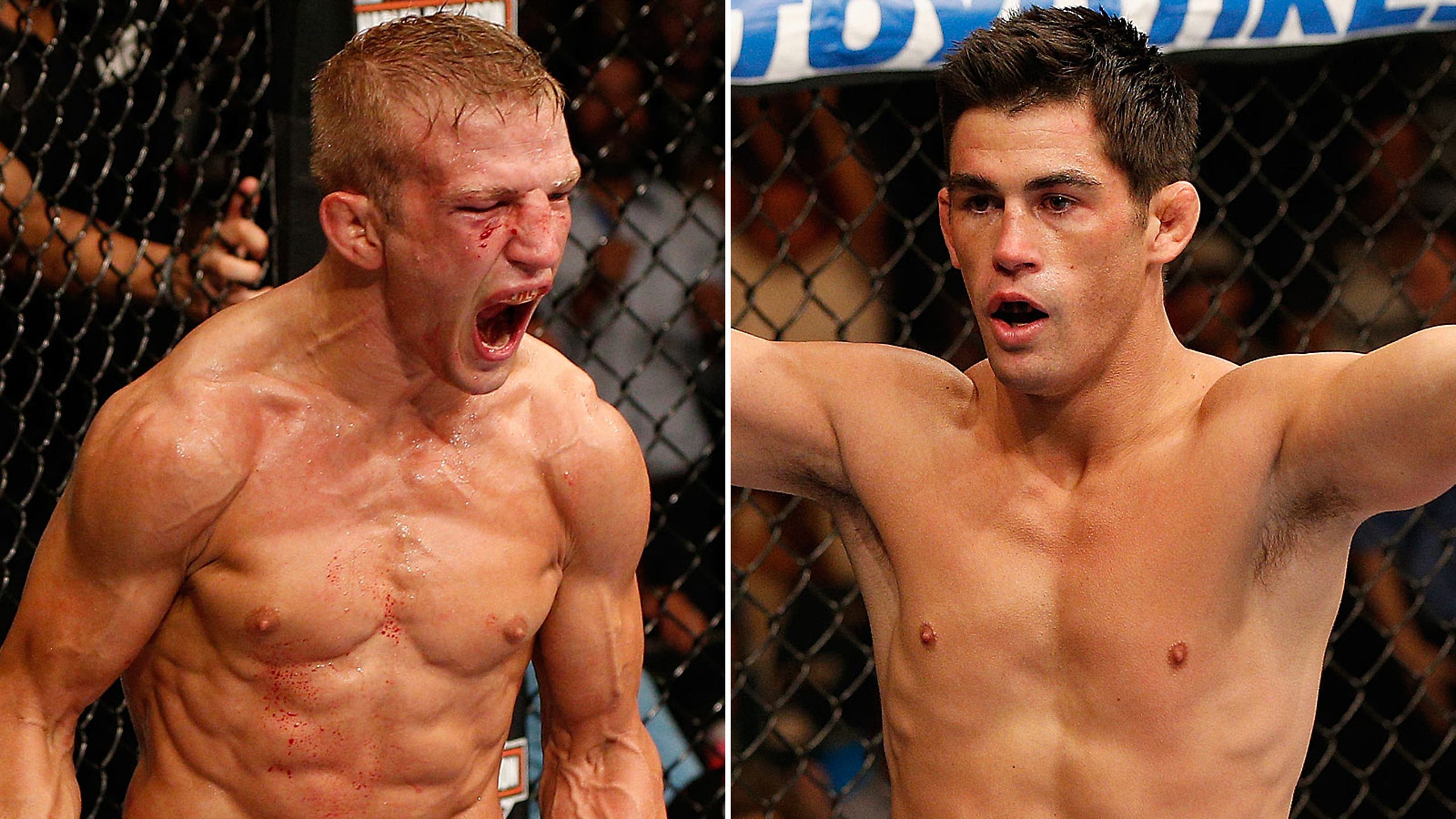 T.J. Dillashaw wants to face former champion Dominick Cruz next
BY Damon Martin • July 26, 2015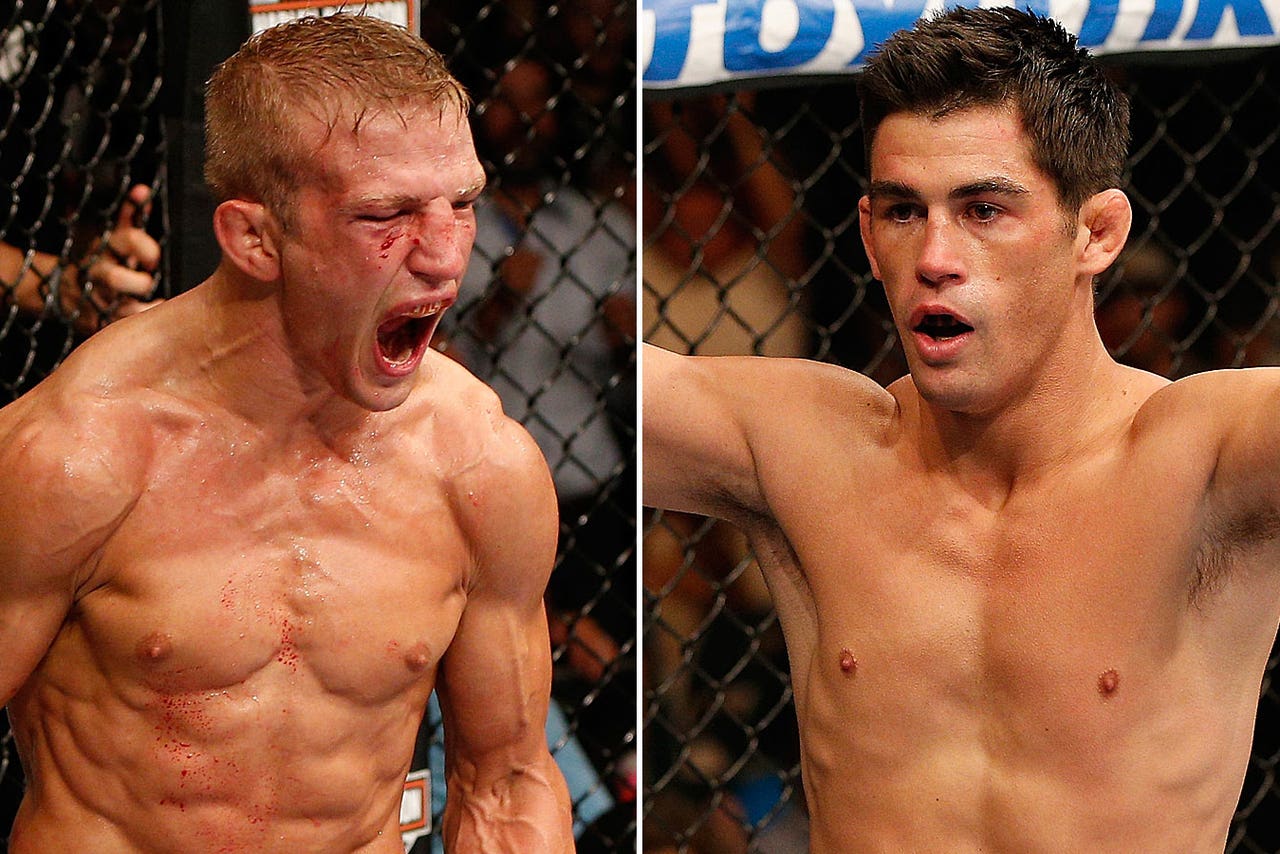 T.J. Dillashaw's second win over Renan Barao on Saturday night has not only defined him as the best bantamweight fighter in the world, but he also effectively eliminated the Brazilian from title contention so long as he's still champion.
The two wins -- the second more brutal than the first -- now put Barao in Dillashaw's rearview mirror and he's looking towards his next challenge, which he hopes is against a former UFC champion who never actually lost his belt.
Dominick Cruz was the first ever UFC bantamweight champion, but a series of knee injuries have sidelined him for the better part of the last four years. Cruz was eventually stripped of the title thanks to the repeated delays in getting him back to the Octagon, but he never actually lost the belt in the Octagon.
Cruz is currently recovering from his latest knee surgery with plans to return to action at the end of 2015 or possibly the first part of 2016.
In a perfect world, Dillashaw would like to face Cruz for his next title defense so they can settle the debate once and for all who is the only true UFC bantamweight champion.
"(Dominick Cruz) that's the biggest fight," Dillashaw said at the post-fight press conference. "That's what's going to make my name the biggest, fighting Cruz, at this weight class. As soon as he's able to come back."
The problem Dillashaw has with that matchup is Cruz's ability to stay healthy enough to actually make the fight happen. As dominant as Cruz has been when he's fighting, it's his own body that's prevented him from climbing back into the cage time and time again.
"If he stays healthy. I don't know if he can. Come on Dominick. Let's get after it," Dillashaw said. "He used to be the champ."
Cruz was actually in line to fight for the title after his brief return in 2014 when he steamrolled Takeya Mizugaki in just 61 seconds at UFC 178 in Las Vegas.
Unfortunately, Cruz suffered another torn ACL in his knee, which resulted in surgery that put him out of action for the majority of 2015.
Now the time begins ticking away on whether or not Cruz can come back healthy or if Dillashaw will have to face another contender in the meantime. 
---
---