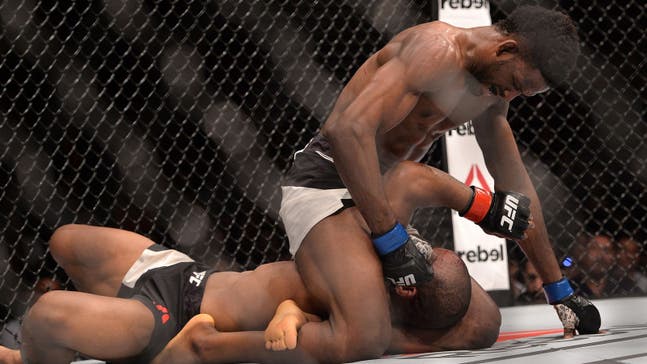 Referee allows Neil Magny to unload more than 40 unanswered strikes against Hector Lombard
Published
Mar. 20, 2016 1:27 a.m. ET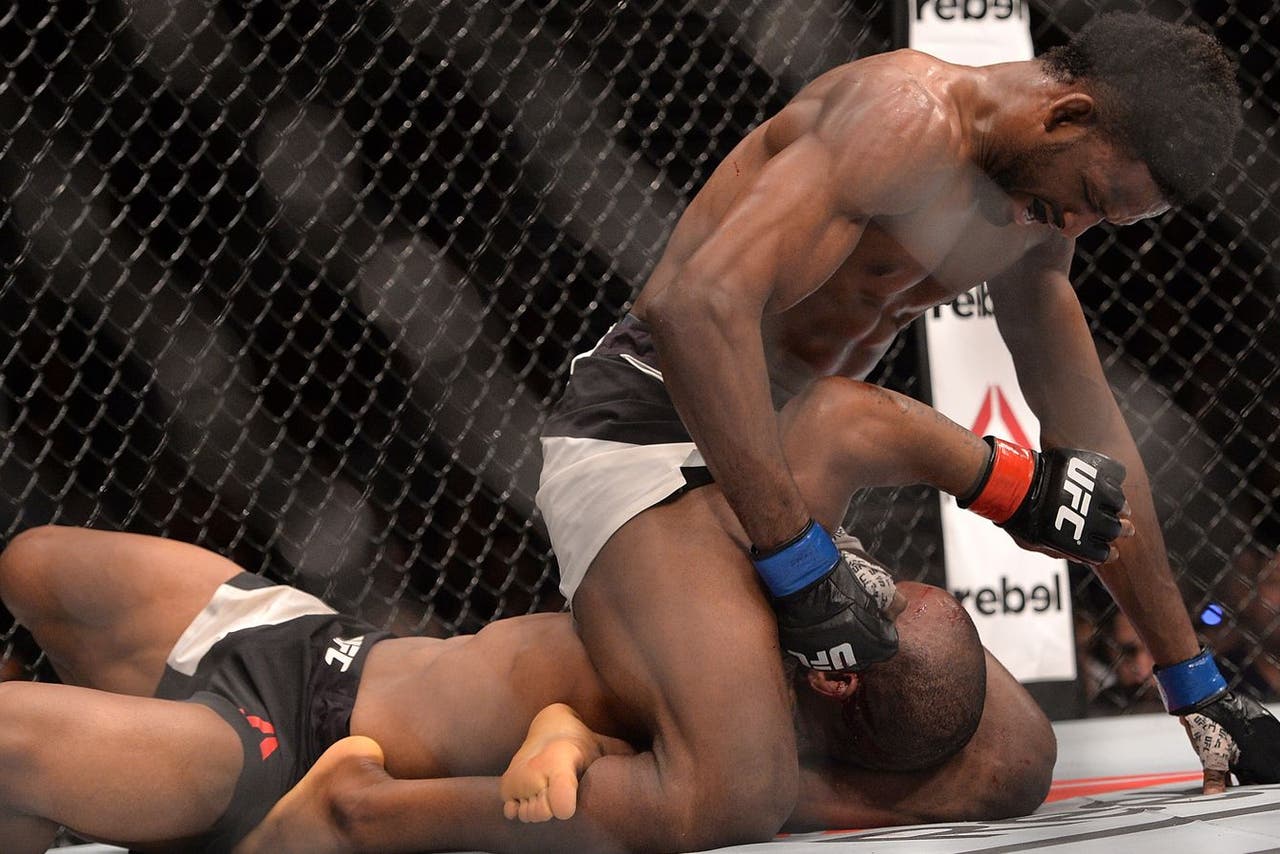 Neil Magny scored his 10th win in his past 11 fights Saturday against Hector Lombard at UFC Fight Night in Brisbane, Australia by third-round TKO. But the fight arguably could have been stopped much earlier.
Midway through the second round, Magny was able to get the fight to the ground and unloaded on Lombard with consecutive shots. More than 40 unanswered shots.
With the clock ticking down to the end of the round, referee Steve Percival allowed the pummeling to go on, even as Magny kept looking up, waiting for it to be halted. Percival likely was influenced by Lombard's dominant first round in letting it go on.
However, Lombard literally stumbled out of his corner when the bell rang for Round 3, only to be finished seconds later.
Magny finished with a 148-60 striking advantage and took a huge step in his chase for a title shot. 
---
---