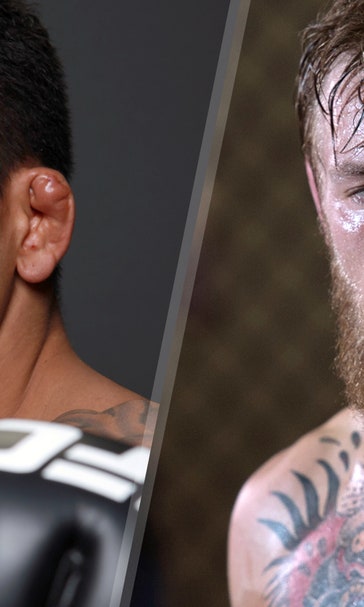 Rafael dos Anjos: I would 'crush' Conor McGregor
November 2, 2015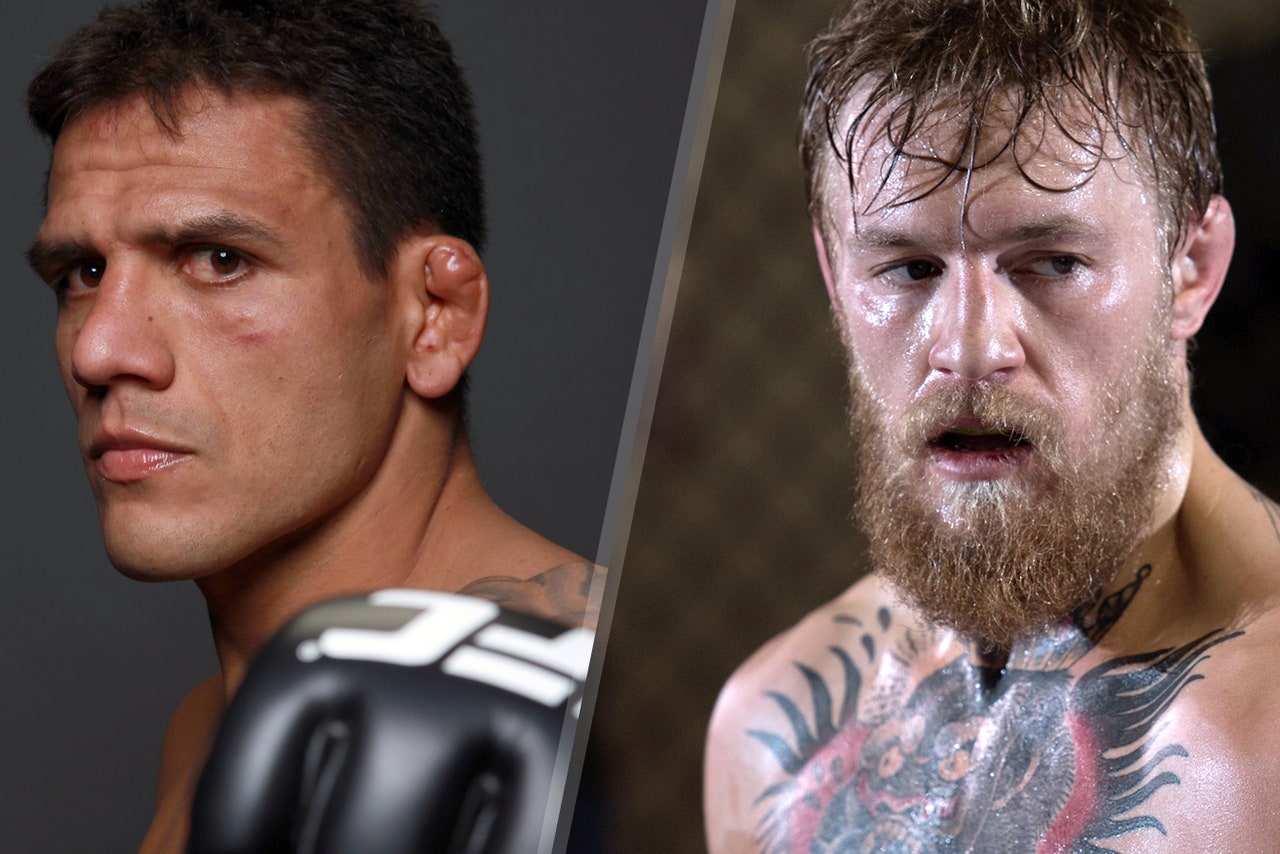 Back in early September when the UFC promoted the final fight cards of 2015 at the 'Go Big' news conference, lightweight champion Rafael dos Anjos found out what it's like to share a dais with Irish superstar Conor McGregor.
For several minutes, dos Anjos had to hear McGregor spout off about how he'd change his 'bum life' by fighting him for the title and a championship match against him would be a celebration where he'd call his wife and tell her to 'break out the red panties' because 'we're rich'.
While McGregor's outburst got more than a few laughs, dos Anjos never actually took the challenge seriously because he doesn't look at the interim featherweight champion as an actual threat. Instead, dos Anjos believes McGregor is nothing more than a yapping dog with a lot more bark than bite.
"I don't care about (Conor) McGregor. He's a small guy, I would crush him," dos Anjos told FOX Sports recently. "If he wants to take my title I would love to crush him, but right now I don't think he's a big challenge. There are bigger names to beat."
At the top of that list is dos Anjos' next opponent at FOX UFC Fight Night on Dec. 18, when he faces Donald "Cowboy" Cerrone in the five-round main event from Orlando.
Cerrone is currently riding an eight-fight win streak into the title fight and he hasn't lost since he faced dos Anjos in a three-round affair back in 2013.
The 155-pound king believes that is the real threat ahead of him.
"I have honor on my belt. Not a fake belt," dos Anjos said. "I have a real belt because I fought against the best. That's why I think for me it's most important. Right now my focus is on this Cerrone fight, but then I want Khabib (Nurmagomedov) because I want to clean that loss off my record."
While dos Anjos might be waiting on Nurmagomedov for quite a long while, the point he makes is that facing the best of the best at lightweight is what gets him out of bed each morning to train that much harder every day.
As much as McGregor touts himself as the "money" fight in the UFC, dos Anjos isn't concerned about adding an extra zero to his paycheck if he's not facing legitimate threats and established challengers in the lightweight division.
Right now, McGregor is a little man from a smaller division, according to dos Anjos, and until he proves otherwise against the elite fighters at 155 pounds, that's all he's ever going to be.
"More important is to fight against the best. You do it the hard way, you can't do it the easy way. That's what's most important for me," dos Anjos said. "I go back home, before I go to sleep, I put my head on my pillow, I know I fought against the best, that's the most important thing to me."
---
---