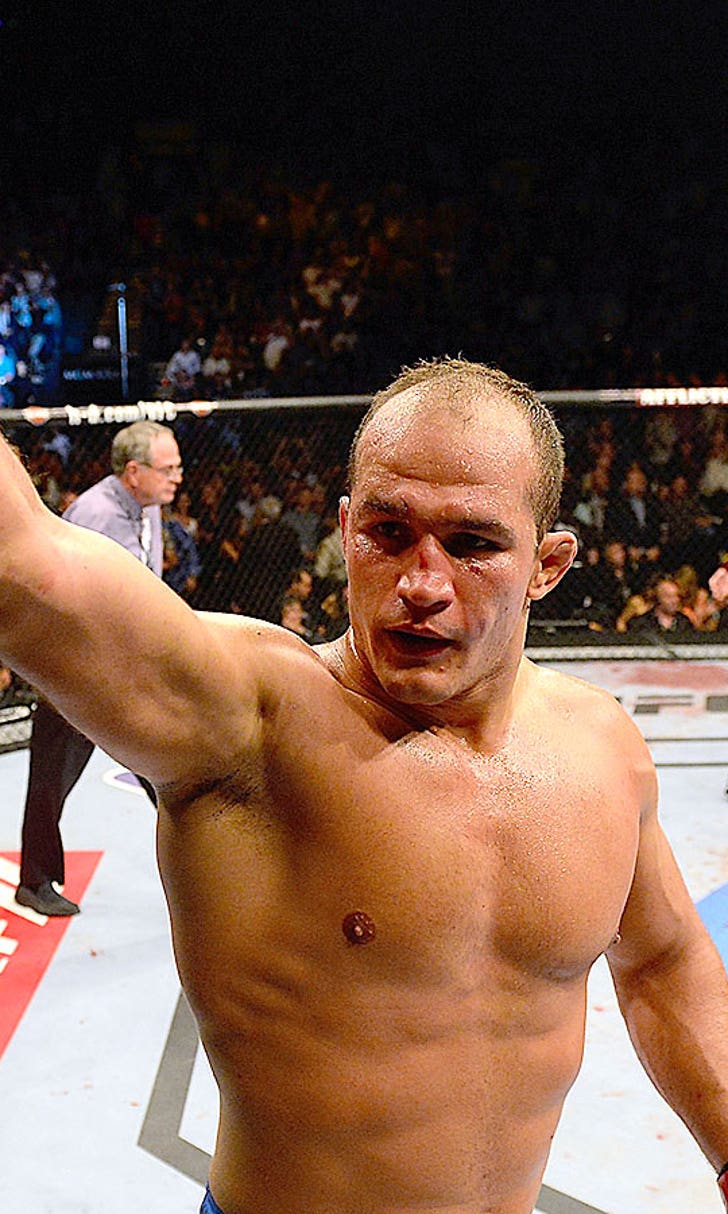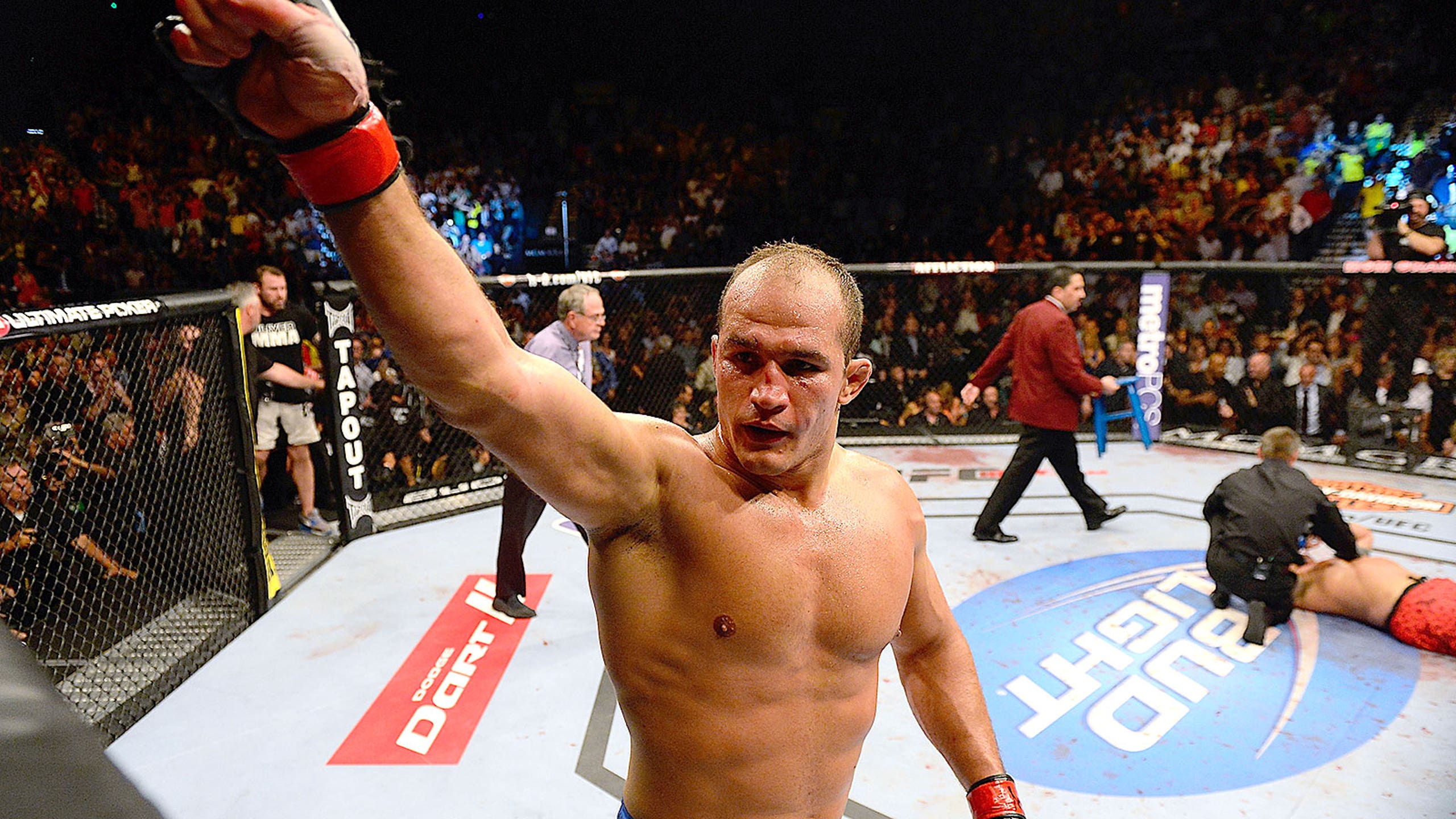 Junior dos Santos: If Stipe Miocic stands with me, "I'm going to knock him out"
BY Damon Martin • December 11, 2014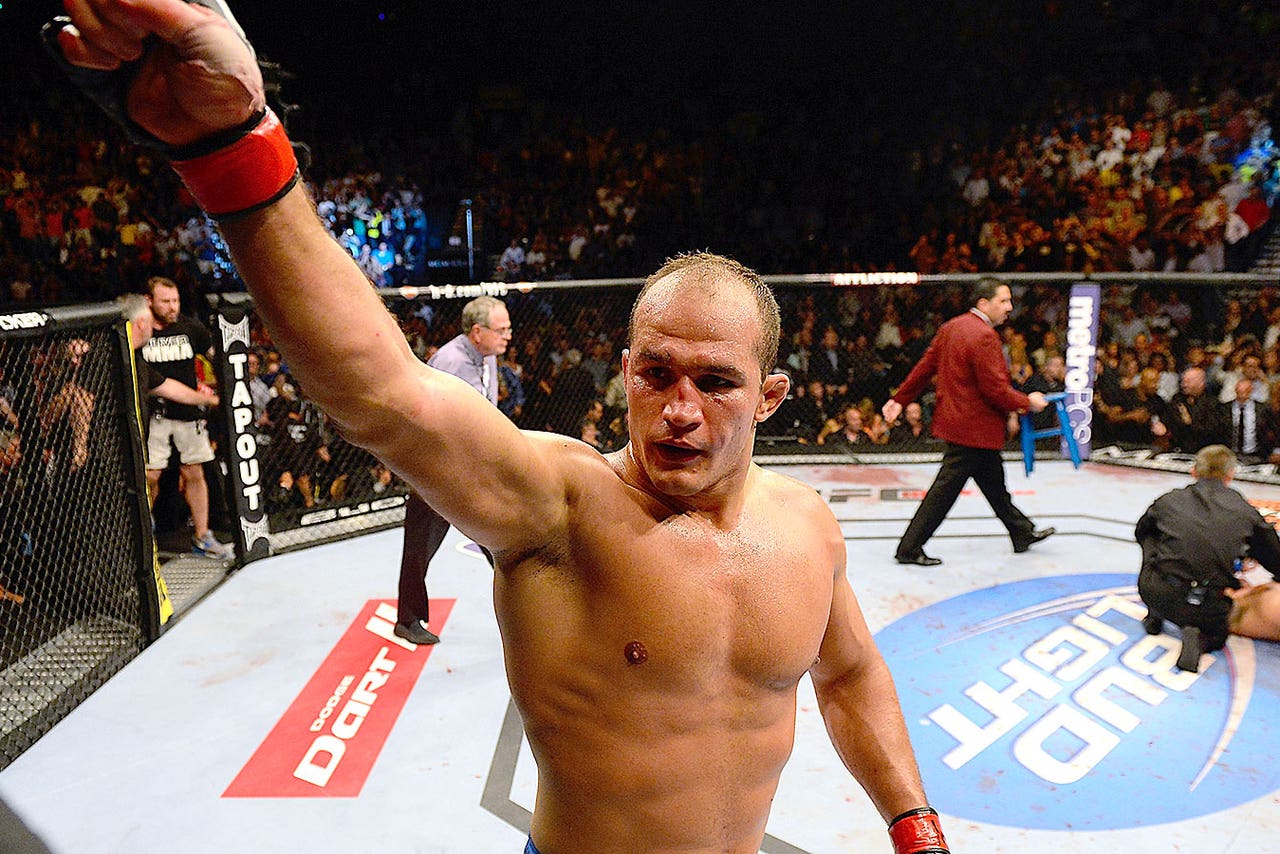 The last year for former heavyweight champion Junior dos Santos has been filled with frustration.
Following a TKO loss to Cain Velasquez last October, dos Santos wanted nothing more than to get back in the Octagon and erase the bad memories from that fight.  He was scheduled to fight in May against Stipe Miocic in his home country of Brazil, but a training injured forced him to forgo the fight and sit out for another six months.
Dos Santos is finally back this weekend, once again matched up with Miocic as the main event for the UFC Fight Night card in Phoenix, and he hopes a win will be a cathartic step toward forgetting the last 14 months ever happened.
"It's very hard when you get injured and those things happen to you.  Everything what I do is fighting and I love what I do," dos Santos told FOX Sports.  "So I want to be involved with fights the whole, I want to be competing. That was hard for me, but right now I'm just thinking about coming out and showing my best."
The other issue dos Santos is dealing with right now is the constant flow of questions about his future in the heavyweight division following two losses to Velasquez, who remains the champion in the weight class. 
In every fight dos Santos has been involved in with the UFC outside of the two losses to Velasquez, he's been a terminator in the Octagon.  He's finished eight opponents by knockout or TKO and has barely been touched by any other fighter in the UFC.
The title is still something that dos Santos wants to attain, but he can't be consumed by that right now because there are still plenty of fights for him out there and enough wins will put him back in the crosshairs of the champion one day.
"I think I'm well positioned and I have a good place in the rankings.  Every fight, I did my best and and this victory against Miocic is just going to show that.  How I deserve to be the No. 1 or 2 in the rankings," dos Santos said.  "Actually to tell you the truth, I'm not thinking about the title right now. I'm thinking about Miocic.  I win and then I'll get my chance to fight for the title very soon, it doesn't matter who is going to be the champion.  When you've got a good place in the rankings, you have to fight for the title.  It's what people want."
The first step back is finding a way to dispatch Miocic in the main event from Phoenix this weekend.  Dos Santos knows the Ohio native is a Golden  Gloves boxer with a background in collegiate wrestling as well, but he's not worried whether this fight stays standing or on the ground.
Dos Santos sounds quite focused on putting an end to Miocic in this matchup and reminding the other heavyweight contenders who is still the top dog in the division.
"I'm very confident with my standup. I really believe I can knock anyone out in the world and if he accepts the fight standing with me, I'm going to knock him out," dos Santos said.  "He has a wrestling background and he said he's going to put some pressure on me.  If he tries to take me down and he's able to do that, I'm going to submit him. I'll show how complete I can be."
A big finish on Saturday will definitely keep dos Santos at the top of the rankings and then he'll plan on watching the next heavyweight title fight with bated breath. 
When Velasquez returns from injury he will be facing new interim heavyweight champion Fabricio Werdum, who won the belt by knocking out Mark Hunt in November.  While dos Santos may have two losses to Velasquez and that makes another fight with him unlikely in the near future, he also has a first-round knockout over Werdum from his UFC debut in 2008.
It's a loss Werdum would certainly like to avenge and if he's successful against Velasquez, dos Santos would definitely like to see a sequel as well.
"He's the interim champion right now," dos Santos said. "Maybe at some point we could fight again, it would be a pretty good rematch."
---
---