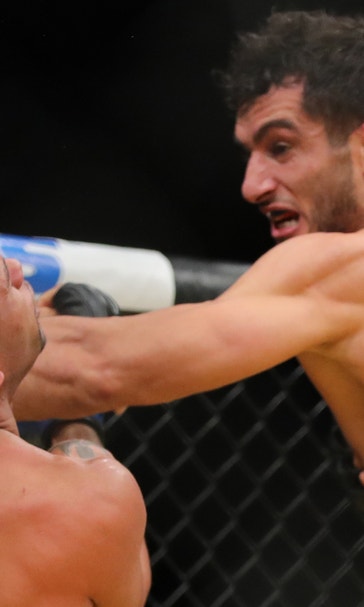 Gegard Mousasi would love to fight Anderson Silva after he's done with Vitor Belfort
November 15, 2016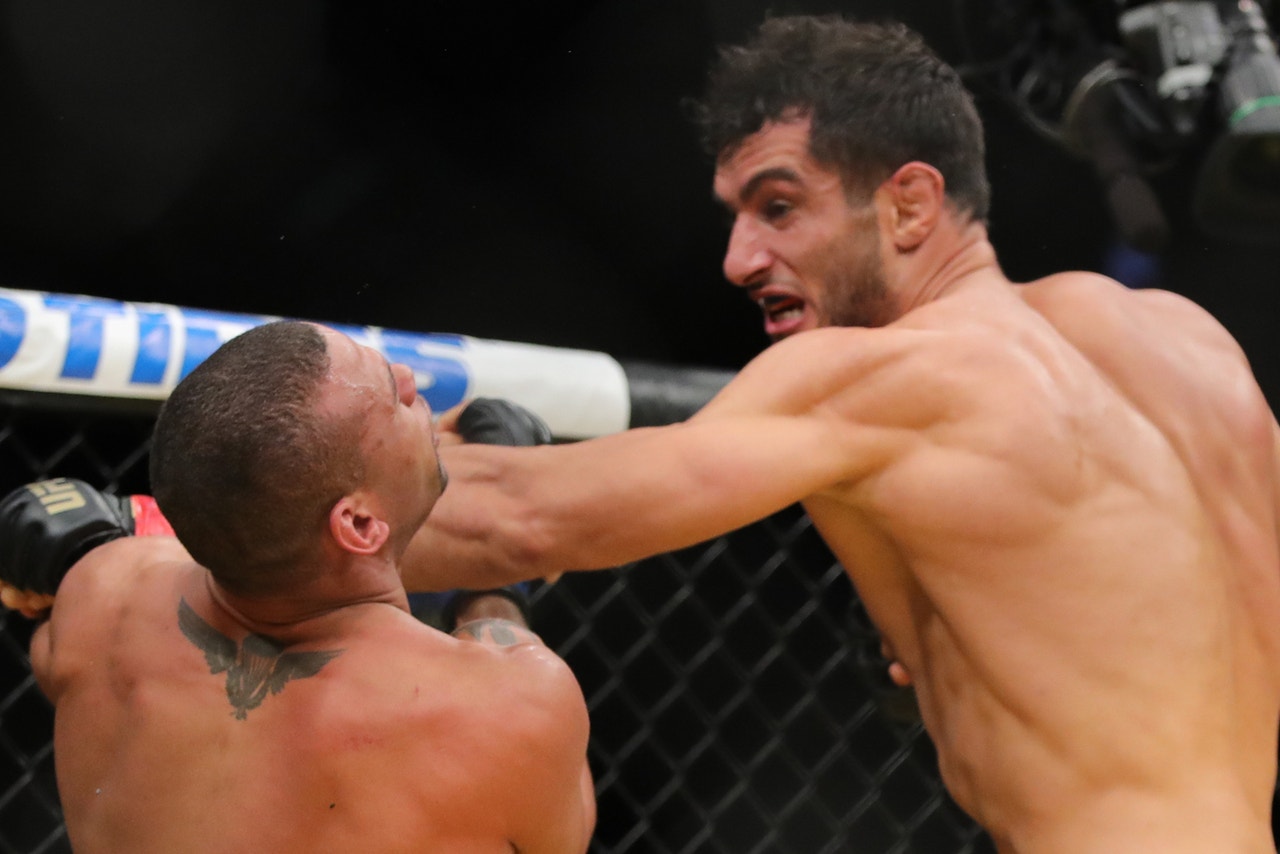 Gegard Mousasi is nothing if not a realist.
Nothing would please the veteran fighter more than earning a UFC title shot, but as much as he wants to compete for gold, Mousasi knows a win over Vitor Belfort on Saturday night in England won't get the job done.
Mousasi has long clamored for a shot at Belfort, especially when he was tearing through the middleweight division win wins over fighters like Michael Bisping and Luke Rockhold but the bout never came together.
Now Mousasi faces Belfort after he's gone just 1-2 in his last three fights and while he absolutely respects the dangers that the legendary Brazilian brings into their matchup, he knows even a vicious knockout victory won't bring him that much closer to a title shot.
"It's going to get me higher (in the rankings) but it's not going to do anything different for me," Mousasi told the Fight Society podcast recently. "You have now "Jacare" (Souza) against (Luke) Rockhold, (Chris) Weidman against Yoel Romero so those are guys that can easily fight for the belt. Those guys are ahead of me.
"After beating Vitor, it's just another guy I have to face. The title shot seems far away for me so I'm not thinking of it but it will come. After this victory, I will be a step closer to that."
In a perfect world, Mousasi would get a win this weekend and then earn a fight with another UFC legend who just happens to be sitting without an opponent right now.
Just like Mousasi was calling for a fight with Belfort for several years, he's also mentioned Anderson Silva's name on more than a few occasions and he would love to see that name across from his after Saturday night.
"That's a great fight. Everyone is booked. We have (Robert) Whittaker against (Derek) Brunson, from 1 to 10, everyone is booked almost," Mousasi explained.
Mousasi values those kinds of fights far more than facing an opponent with a number next to a name just because it appears in the UFC rankings.
It's clear that Mousasi doesn't put a lot of stock in the rankings and he'd prefer to add a legend like Belfort or Silva onto his record far more than someone supposedly ahead of him in the top 10.
"Derek Brunson is now ahead of me. He's No. 8 and I'm No. 9 now. The rankings doesn't make sense, especially now I'm fighting Vitor Belfort, he's No. 5 but I'm the favorite in that fight to win. I don't know how the rankings work but it doesn't make any sense. Even if I fought Derek Brunson, I would be the favorite," Mousasi lamented. "I don't know who's making the rankings in the UFC but they should be fired."
"Rankings don't mean a lot. It's just who's popular."
The only thing Mousasi knows for certain ahead of his fight this weekend is that Belfort has a long list of victims who have fought and fallen to him in the past and that's why this matchup was so intriguing to him.
Mousasi truly believes he's the better striker than Belfort, who is best known for his blazing fast knockouts, and he hopes to test that theory when they meet in the co-main event at UFC 204.
"I feel like he was known for his hands before and working with the Blackzilians and Henri Hooft, he developed kicks and spinning back kicks. He has a lot of success because he's a southpaw. A lot of times you don't see the left kick. I've been training my whole life with southpaws. It's annoying to fight a guy who's a southpaw, but nothing that I haven't see. The difference with him, I will be the more crisp striker and he will be the more reckless striker," Mousasi said. "I feel like I have a better range, better kicks, he's explosive but I've trained for it."
"It would be nice (to knock him out). That's all I'm going to say."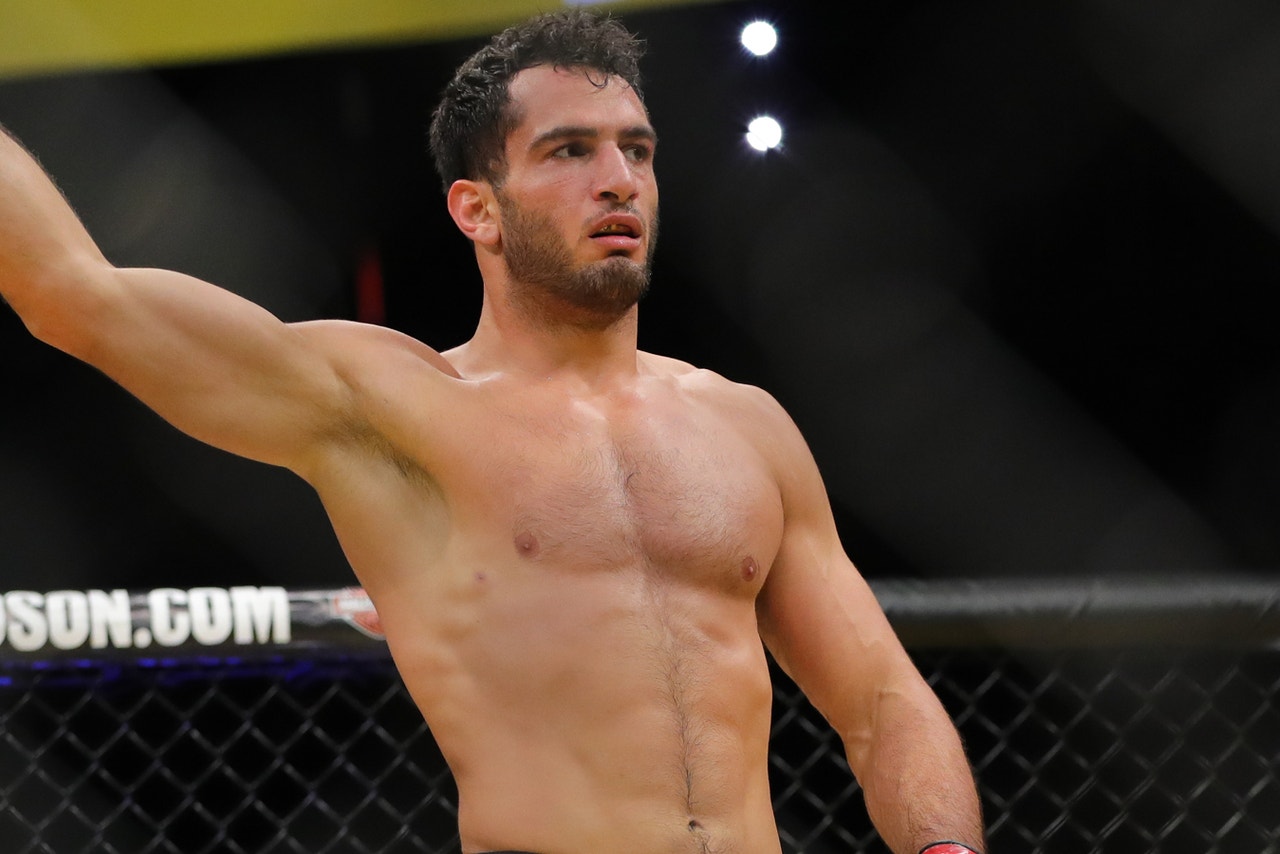 ---
---