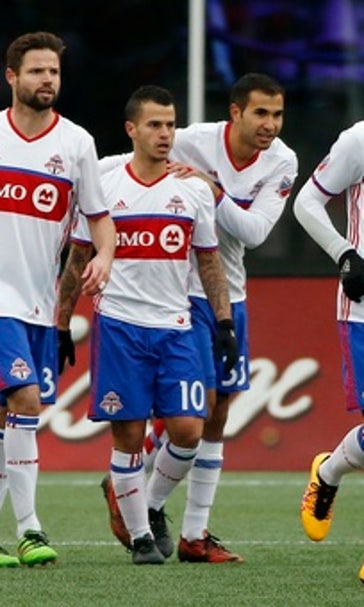 Toronto FC returns to gorgeous BMO Field as the best team in the East
May 6, 2016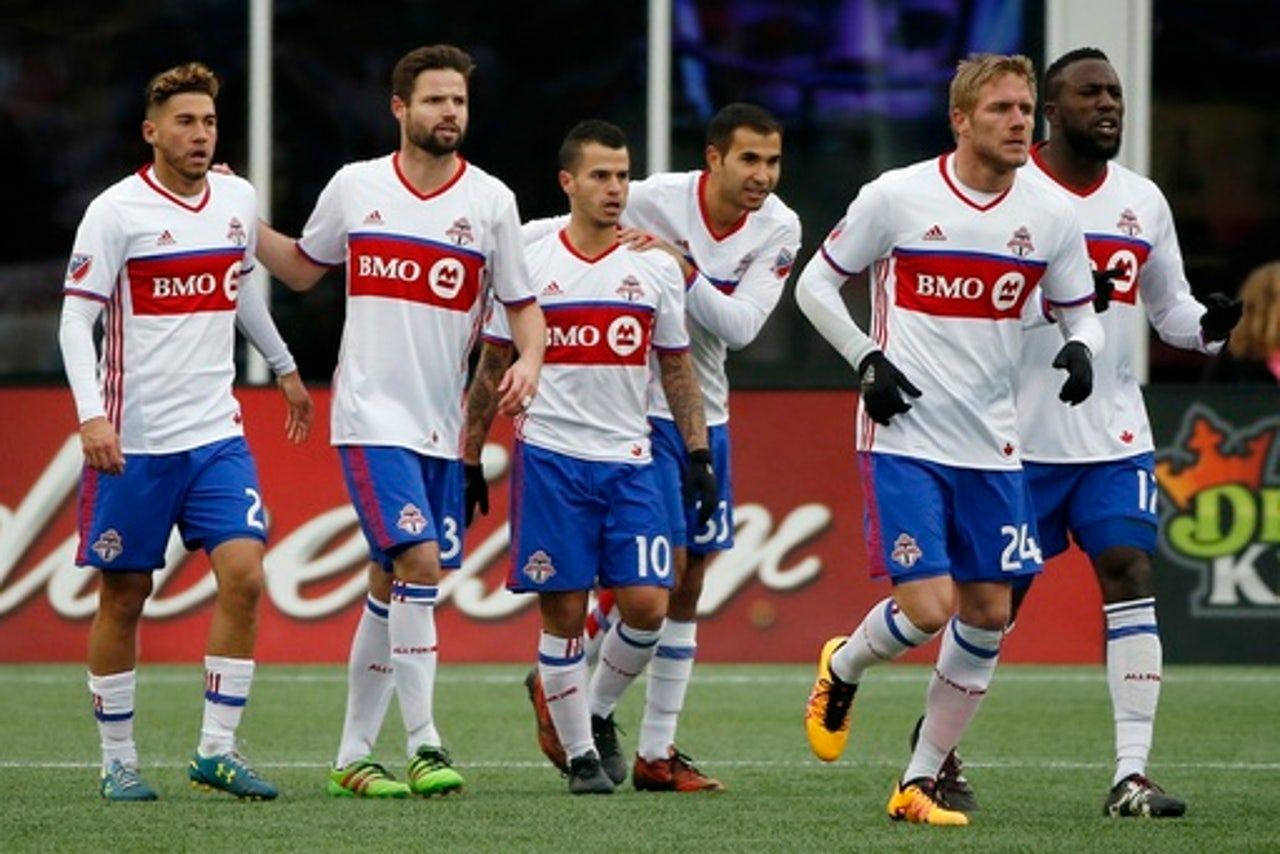 Toronto FC will play a home game this weekend. Normally, that's not really notable. After all, teams play half of their matches at home each season. But Toronto are eight games into their 2016 campaign and have yet to play one in their home city. So yeah, a home game is a big deal. And their return figures to be a party.
The Reds have been on the road because their home stadium, BMO Field, wasn't ready to host matches. It was undergoing massive renovation as part of a two-year project to add 8,000 seats, improve ameneities and install a roof over three of the four stands. But that's done now and the place looks gorgeous.
BMO Field isn't without its faults - we'll see how the grass holds up with the CFL's Toronto Argonauts moving in, among other things - but it looks like Toronto FC will have one of the best home-field advantages in MLS. They already have some of the league's best fans and now they'll have a roof above them, further amplifying the noise.
And any advantage for Toronto FC should scare the rest of the East because the Reds are already the best team in the conference.
TFC currently sit third in the East despite having not played a single home game. Their 3-3-2 record has them just three points back of the first place Montreal Impact, who have also played one more match than the Reds. All it takes is a single win in their match in hand and TFC are top of the East. Not bad for a team that has been a traveling road show.
That they've been as good as they have is historic. Four times in MLS history teams have started the season on long road trips because of stadium construction and TFC outpaced them all. When the LA Galaxy went on the road to start the 2003 season, they didn't win a single match, while the Chicago Fire managed just two wins of nine in their road foray three years later. Even Sporting Kansas City could only take one win from their first 10 in 2011. The record for best start to a season was actually held by Toronto FC, who had a similar road trip at the beginning of last year, but even they were under .500 at 3-4-0.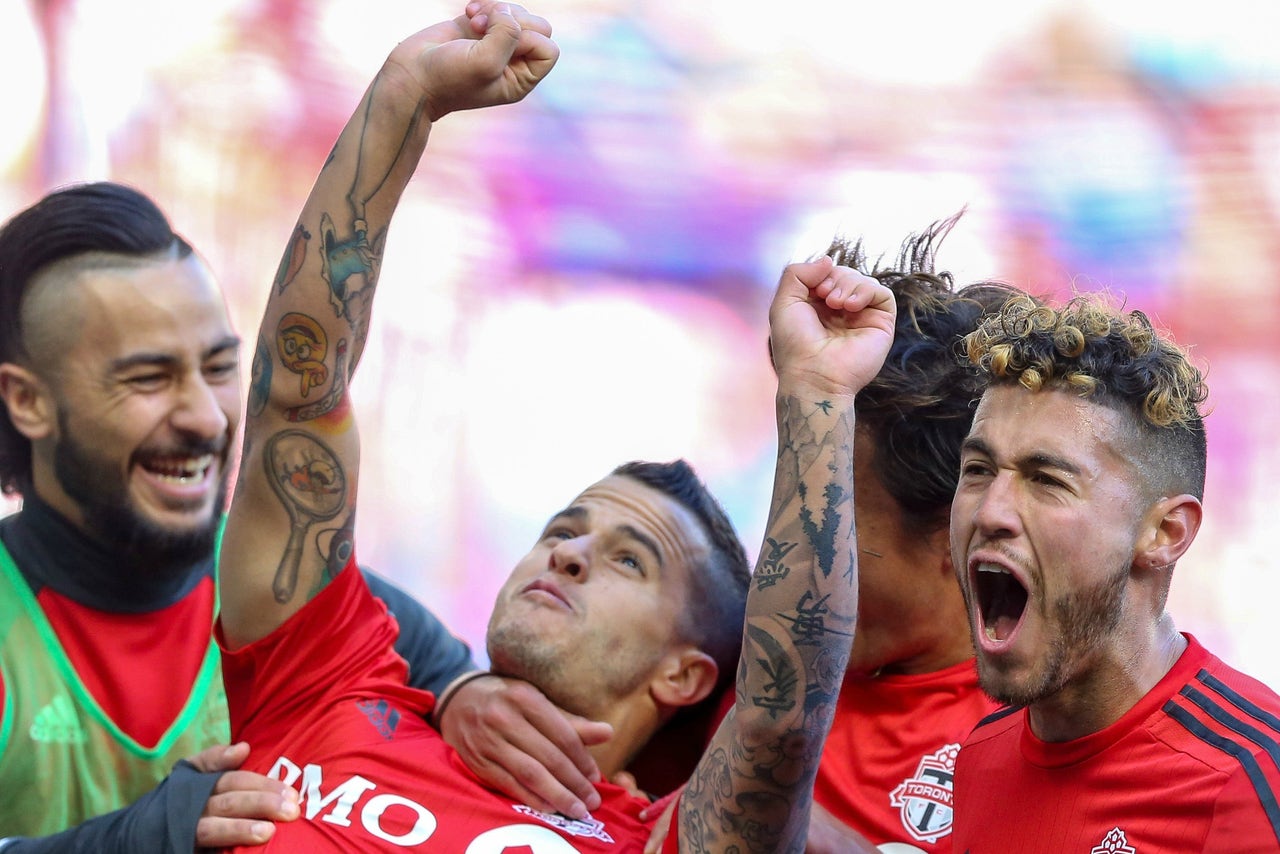 This Toronto FC team has done better than any other team in a similar situation before it. Considering their road games, you could make a pretty easy argument that they're better than any other team in the East now. And they're just getting started.
Sebastian Giovinco is as good as ever, notching six goals already. With him leading the attack, TFC will always be a threat. But he's getting little help right now.
Nobody else on TFC has scored more than one goal this season and Jozy Altidore hasn't found the back of the net once. That's sure to change with time and fitness, making the Reds even more dangerous going forward.
And when TFC figure out the attack, they'll be a complete team, pairing goals with what is already the East's best defense. That the Reds are so strong at the back is astounding considering their struggles in that area in recent years, but their seven goals allowed paces the conference and it's no fluke.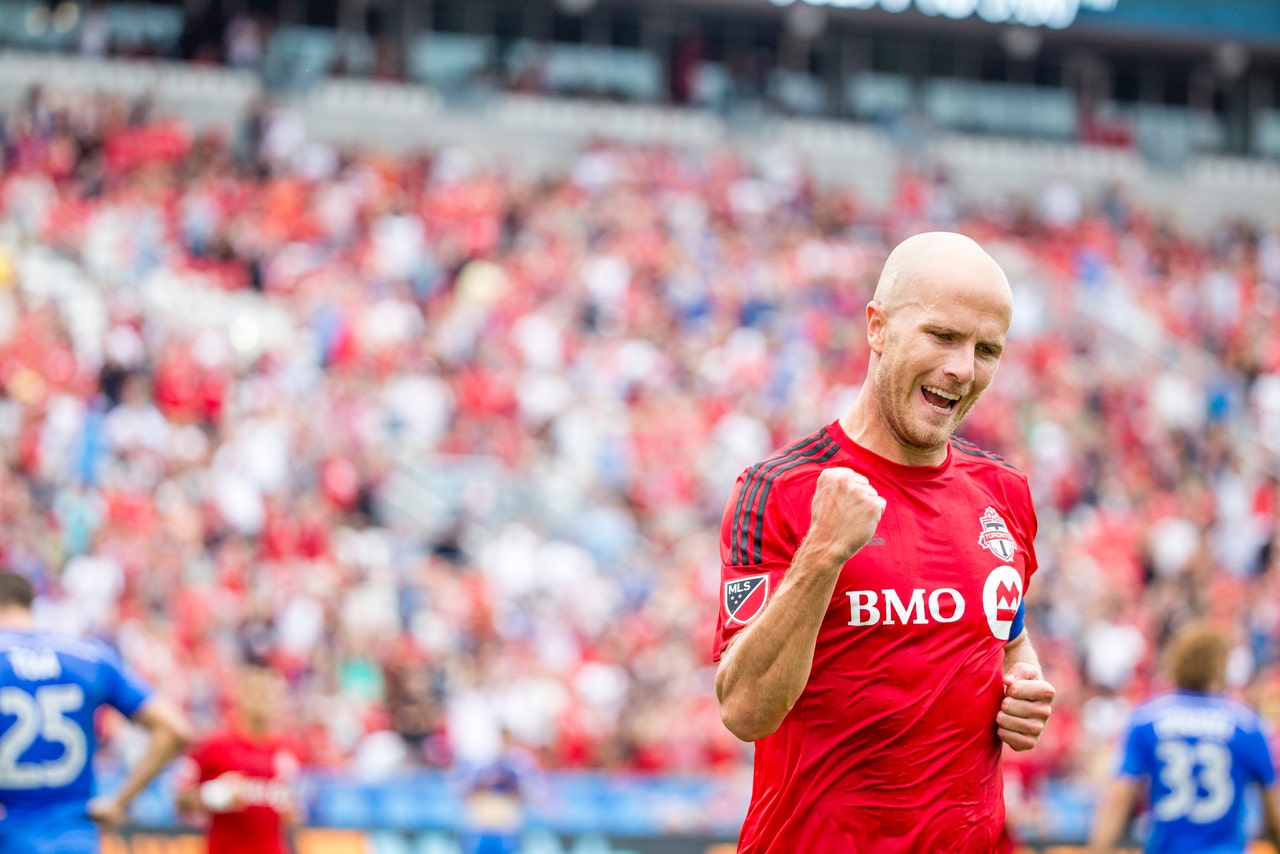 Clint Irwin has given them a steadying presence in goal, and Drew Moor has been a needed addition next to Damien Perquis in the center of defense to solidify the back line. Toss in Justin Morrow and Steven Beitashour at the fullback sports and you have a defense that the Reds can lean on. Then with a defense marshalled by Michael Bradley, the revitalized Will Johnson and any combination of Marky Delgado, Jonathan Osorio and Benoit Cheyrou, you have one of the most complete teams in MLS.
It's not entirely surprising that things are coming together for TFC. This is a team that finally made the playoffs a year ago, ending a drought that lasted as long as the club existed. But this is all a function of stability. No longer is there constant turnover in the dugout, where TFC went through eight managers in their first eight years. Tim Bezbatchenko is the club's GM, with a clear vision, and he has Greg Vanney as his manager with no sign (or reason) to make a change anytime in the near future. The roster isn't being overhauled and you can actually recognize the men in red from week to week and year to year.
Basically, Toronto FC are a functioning team for the first time in their history. And in year two of this plan, it's paying off. They're a good team. A damn good team. And they're going home to a stadium worthy of such fine play. Now, with TFC set to play 17 of their last 26 matches at home, BMO Field might even be host to an MLS Cup. At this point, it's hard to rule anything out for Toronto FC.
MORE FROM FOX SOCCER
---
---