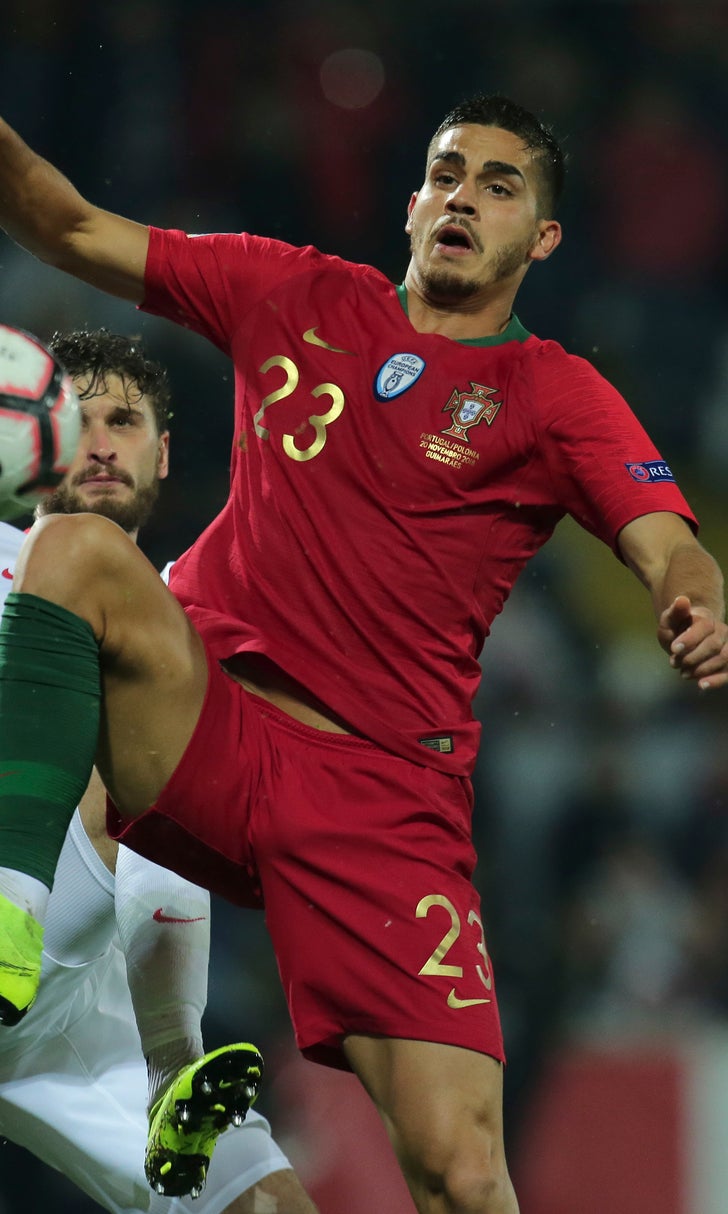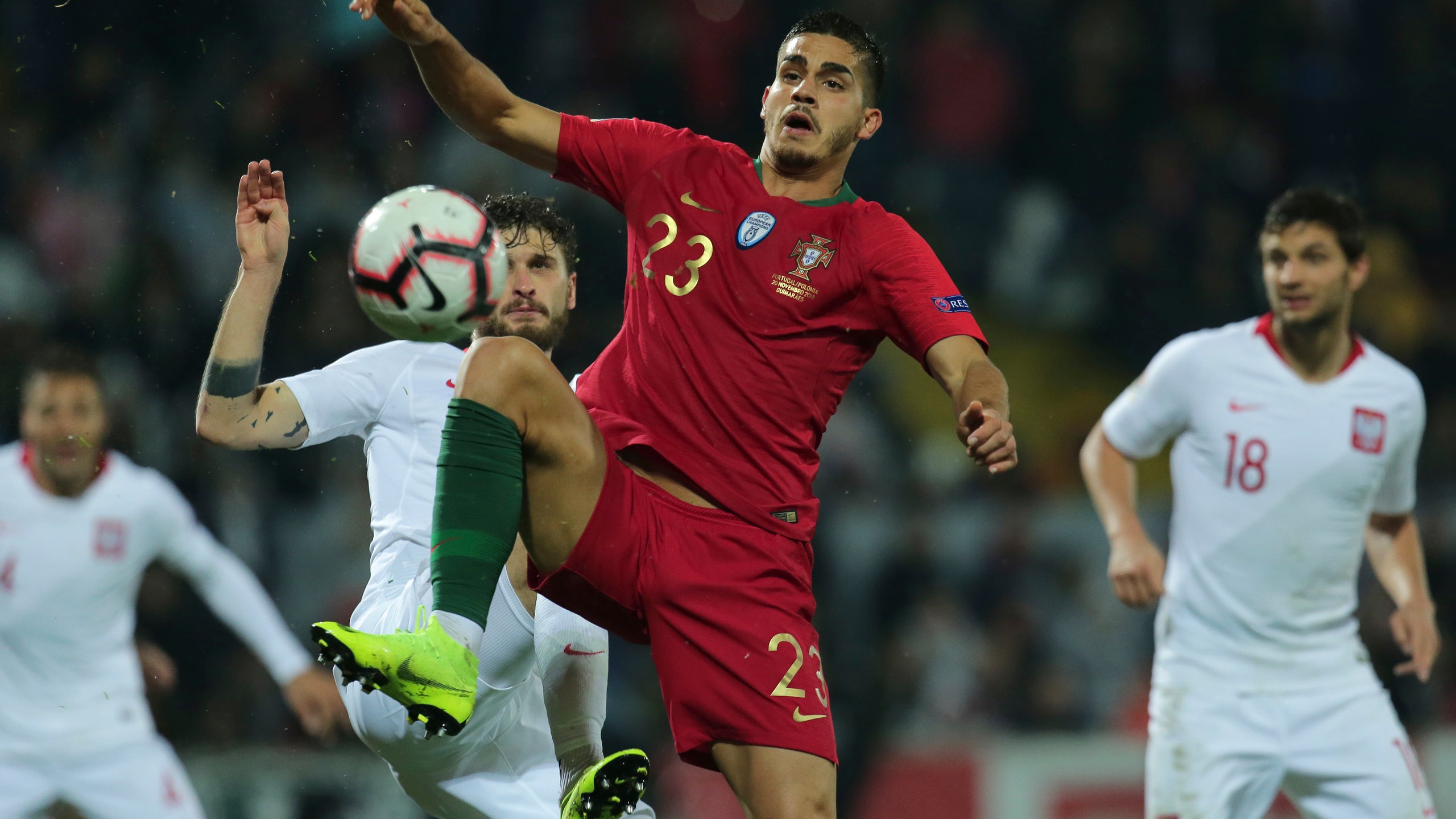 Newcomer Kosovo secures playoff spot in Euro 2020 qualifying
November 20, 2018
MADRID (AP) — Two years after being recognized by UEFA, Kosovo has given itself a chance to make it to the 2020 European Championship.
The small Balkan republic routed Azerbaijan 4-0 in Pristina on Tuesday to cap an impressive campaign in the inaugural UEFA Nations League and secure at least a playoff spot in qualifying for Euro 2020.
The triumph comes only two months after Kosovo defeated the Faeroe Islands 2-0 for its first competitive win since being admitted to UEFA and FIFA events in 2016.
After winning two other matches in the lower-tiered League D, Kosovo entered the final round in Group 3 needing at least a draw to finish in first place and guarantee the playoff berth.
Arber Zeneli scored a hat trick and Amir Rrahmani added another goal to keep Kosovo unbeaten and at the top of the group. It finished with 14 points from six matches, five points in front of second-place Azerbaijan.
Playing in the playoffs could give Kosovo a shortcut to Euro 2020 as it is unlikely to qualify directly from its group. It ended last in its European qualifying group for the 2018 World Cup with only one point from 10 matches.
Making it to Euro 2020 would be a huge sporting success for the country, which declared independence from Serbia in 2008. The competition will be played in cities across Europe, including in some countries which still don't recognize Kosovo's independence.
In the top-tier League A, Final Four host Portugal ended the group stage with a 1-1 home draw against relegated Poland, while Sweden gained promotion from League B by defeating visiting Russia 2-0. Scotland moved up from League C by coming from behind to defeat Israel at home, as did Serbia after a 4-1 win over relegated Lithuania.
All group winners in the four leagues are guaranteed a place in the playoffs for Euro 2020.
England, Switzerland and the Netherlands will join Portugal in the Final Four in June.
In friendlies on Tuesday, France defeated Uruguay 1-0 in Paris while Italy beat the United States by the same score in Belgium.
UNBEATEN PORTUGAL
Andre Silva gave Portugal the lead in the first half but Arkadiusz Milik equalized for Poland by converting a 66th-minute penalty.
The European champions played a man down after conceding the equalizer as Danilo was sent off for the foul that prompted the penalty.
Portugal, which played all of its matches without Cristiano Ronaldo, had already secured its Final Four berth with a draw at Italy last week.
"We are candidates to win the tournament for sure, but maybe not favorites," Portugal goalkeeper Beto said. "We'll have the luxury of having our fans with us."
SWEDEN PROMOTED
Russia missed a chance to gain promotion to League A despite entering the match against Sweden with a three-point lead in its group.
The hosts earned the comfortable win with a goal by Victor Lindelof in the first half and another by Marcus Berg in the second.
"It's great that we were able to showcase how we can play here at home," Sweden coach Janne Andersson said. "I am immensely pleased with what we have achieved in this competition."
SCOTLAND RALLIES
Scotland needed a win at home and got it despite conceding early in the match against Israel in Glasgow, rallying with three unanswered goals by forward James Forrest before the visitors pulled closer again.
"A great night," Forrest said. "Going one goal behind after 10 minutes really took a lot out of the boys and we showed a lot of character."
BEST AND WORST
The draw against Poland kept Portugal from finishing the group stage with the best campaign in League A. It finished with eight points in Group 3, one point fewer than Switzerland and Belgium in Group 2, which was won by the Swiss thanks to their come-from-behind victory over the Belgians on Sunday.
No other nation earned more than seven points in the four groups.
Iceland was the worst team in the top-tiered league after losing four matches in the group that also had Switzerland and Belgium, while Poland and Germany finished with two points each in their groups. Iceland, Poland, Germany and Croatia were demoted to League B. Ukraine, Bosnia-Herzegovina and Denmark will join Sweden in League A.
The final positions in the overall Nations League ranking determines the teams' seeding in the qualifying draw for Euro 2020.
---
---