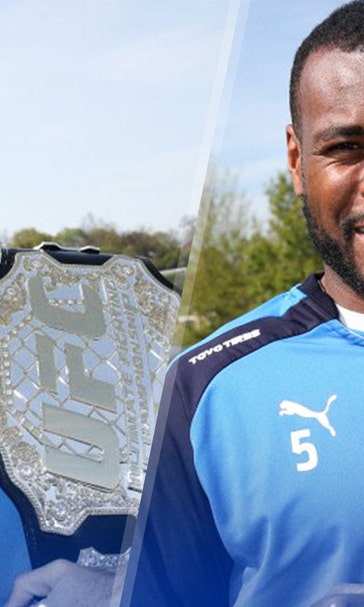 Leicester celebrate championship fight by posing with UFC title belt
May 5, 2016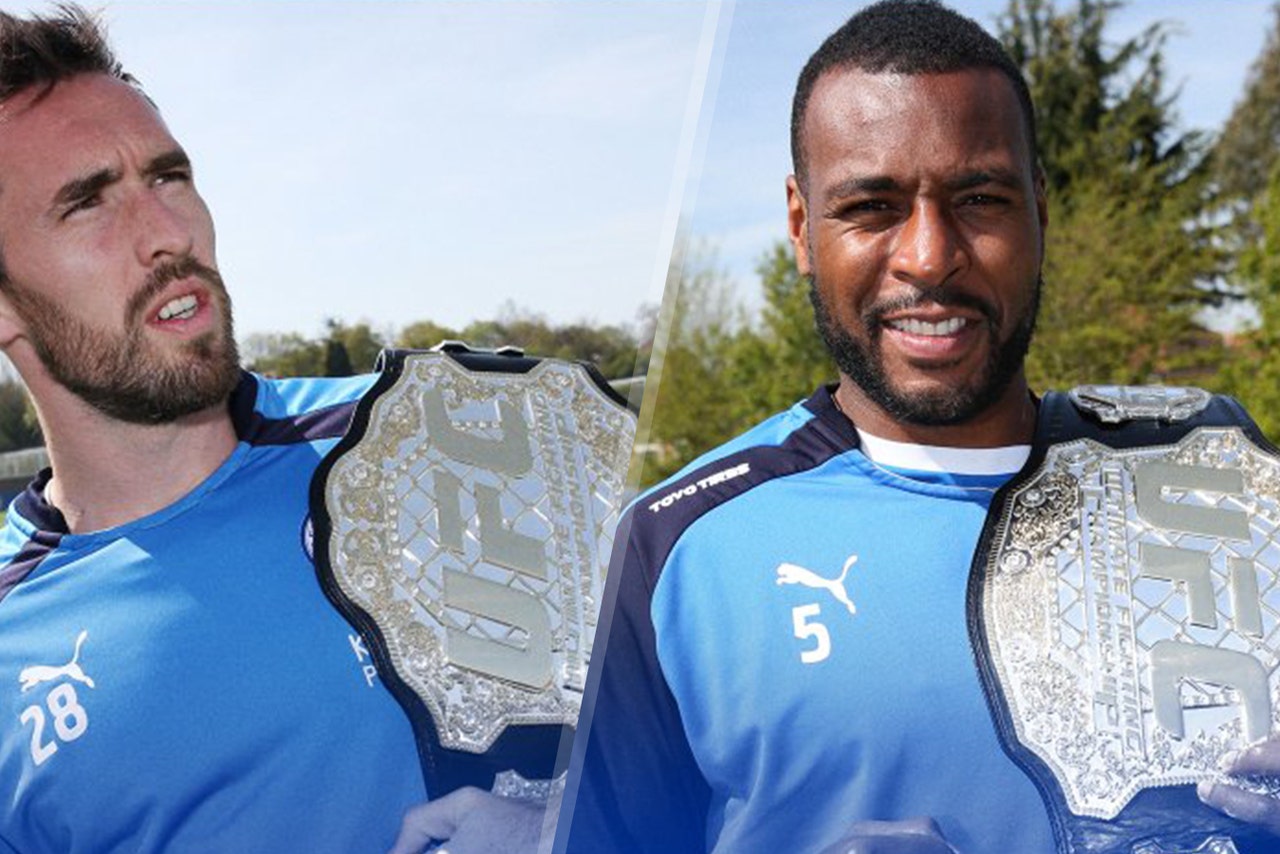 Leicester City have had to fight a lot to get to where they are. And now that they are at the top, they're reaping the hard-earned benefits of being champions.
When they're not busy toasting with their custom-made Captain Morgan bottles, or preparing for a free opera put on by Andrea Boccelli, they're apparently posing with UFC title belts.
"We won the fight for the title ... So our friends @ufc sent us a special title belt to celebrate," the tweet from Leicester's official account read.
The likes of Christian Fuchs, Gokhan Inler, Marcin Wasilewski and Leicester captain Wes Morgan all posed with the belt. It's a well deserved and apropos honor for the underdog Foxes.
They started with fighting off relegation last year. They then fought off the ignominy of their racist sex-tape scandal. They opened at 5000:1 odds to win the whole enchilada, and they've triumphed.
Arsenal, Manchester United, Manchester City, Tottenham; Leicester took their best shots and fended them off in their quest for the title. So yeah, a nice shiny belt from the world's preeminent fighting competition is is a fitting reward. 
MORE FROM FOX SOCCER:
---
---