Real Salt Lake
Real Salt Lake
Galaxy bring 3-game win streak into match vs. Real Salt Lake (Jun 08, 2018)
Published
Jun. 8, 2018 12:42 a.m. ET
Real Salt Lake is taking its loss to Sporting Kansas City in the U.S. Open Cup on Wednesday in stride, knowing the MLS season is far more important, including Saturday's match against LA Galaxy at the StubHub Stadium in Carson, Calif.
Real Salt Lake lost to Kansas City 2-0 in a fourth-round matchup, eliminating it from the U.S. Open Cup, but that is not bothering coach Mike Petke.
"LA is a big game for us coming up in three days, and I didn't want to risk any injury. I didn't want to risk any continuation of tired legs," Petke said after the loss Wednesday.
Petke elected to rest his regulars and start mostly reserves in the midweek Open Cup match. His team is in a 15-day stretch in which it will play five games.
Luis Silva was the only regular to start, with six others making their first start of the season. Moreover, Silva hasn't been a regular for the last month, playing behind rookie Corey Baird.
The loss ended a six-game winning streak at home in overall competitions for Real Salt Lake (7-6-1, 22 points).
The Galaxy (5-7-2, 17 points) look to build on their three-game winning streak in MLS competition. That matches their best streak in more than a year. In two of those games, they posted shutouts.
They are coming off a 3-1 victory over FC Golden State in their fourth-round U.S. Open Cup match Wednesday at the StubHub Stadium. Ariel Lassiter scored two goals and Bradford Jamieson IV added the other.
The Galaxy advance to the fifth round, and will play at Portland at an undetermined date and time between June 16-20.
LA coach Sigi Schmid sat many of his regulars in the midweek match against FC Golden State, a three-year-old amateur team from Whittier, Calif., playing in the National Premier Soccer League.
Jamieson, a 21-year-old forward out since the start of the season with a concussion, took advantage of the playing opportunity.
"It always feels good scoring. It's definitely a confidence boost," Jamieson said. "It's good to have things push through in the match. You do a lot on the training pitch but at the end of the day, this is where it matters."
Schmid, who pulled Jamieson in the 73rd minute in a tight 2-1 game, said Jamieson is not fully fit yet to play a complete game.
"He's still not 90 minutes fit, that's the reason I had to take him out, but I was pleased with (Jamieson)," Schmid said. "That's a step forward for him."
Petke's team may have lost Wednesday in the U.S. Open Cup match, but he was pleased with what he saw. Some players from Real Salt Lake's affiliate team, the Real Monarchs of Herriman, Utah, had the chance to play against Sporting Kansas City.
"This was an opportunity for me to see certain guys who have played with the Monarchs a lot and certain guys who have been reserves coming off the bench once in a while and seeing what they have," Petke said.
---
---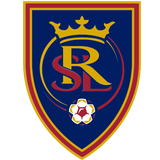 Get more from Real Salt Lake
Follow your favorites to get information about games, news and more
---