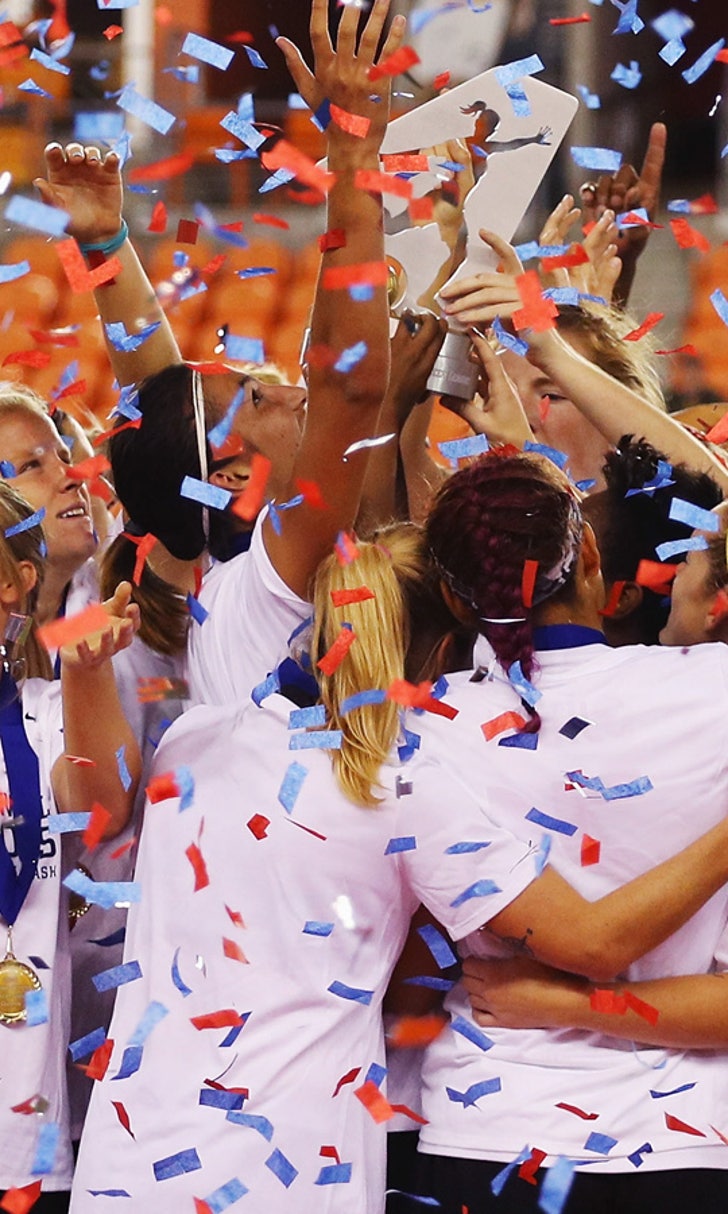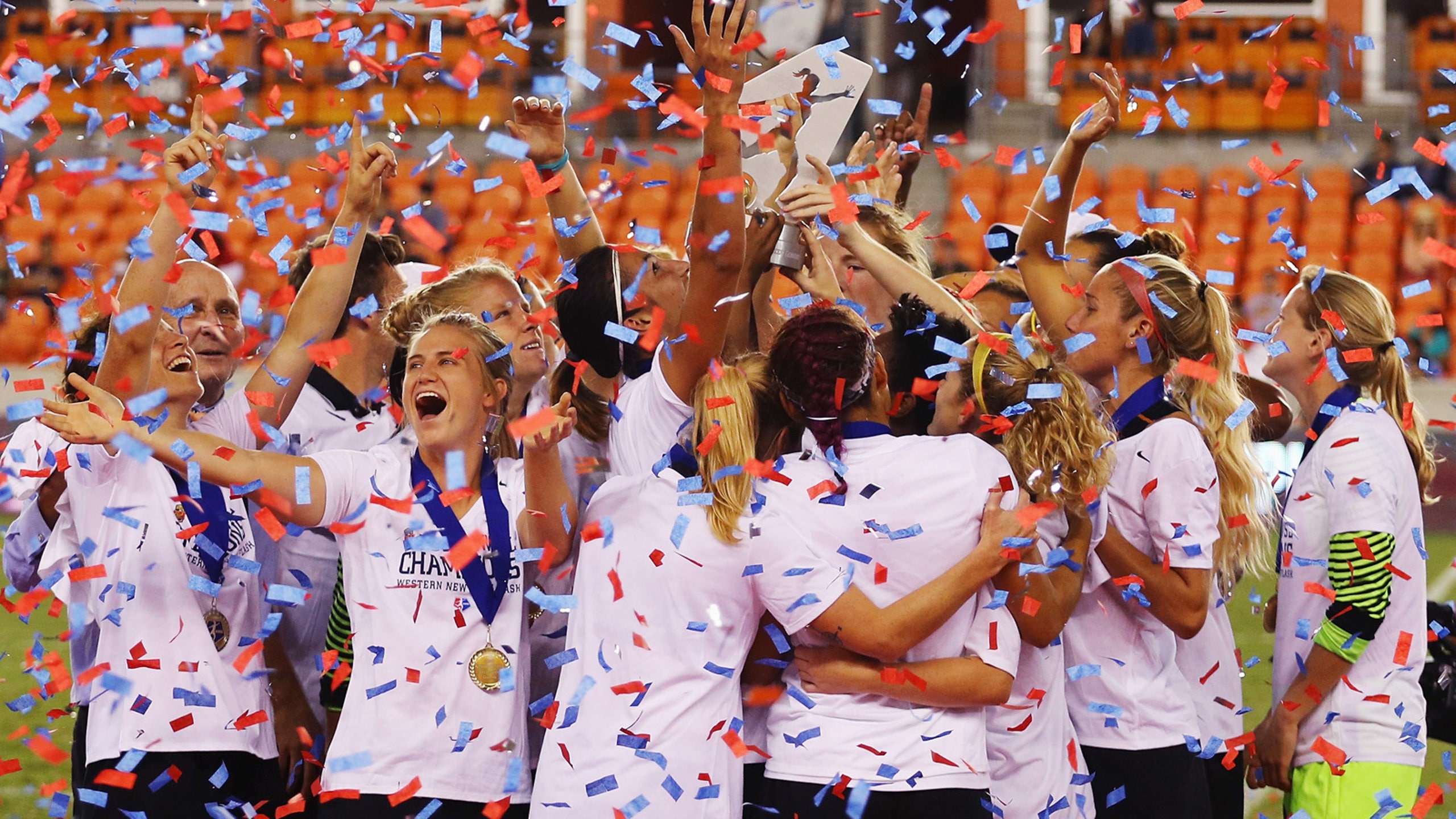 Despite Crystal Dunn brace, Flash win NWSL championship after dramatic penalty shootout
BY foxsports • November 15, 2016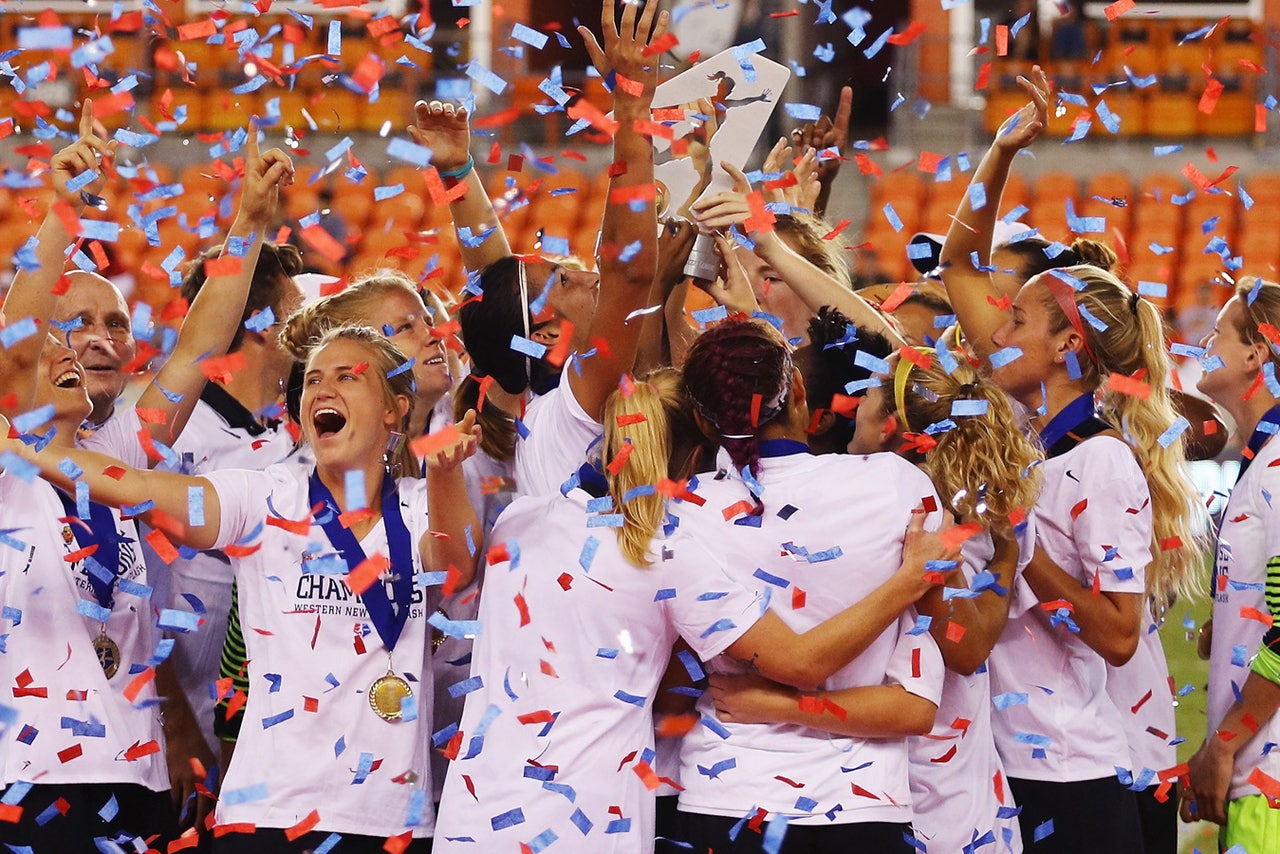 If there was a player who had a breakout year in the NWSL, it was probably Lynn Williams. She won the MVP award, the Golden Boot, and earned her first-ever call-up to the national team.
So why wouldn't she score a dramatic last-gasp goal in the 124th minute of the NWSL championship and force the game to penalty kicks? And why wouldn't she bury her spot kick and help her Western New York Flash win the 2016 NWSL championship?
The Flash are now first-time NWSL champions Sunday after beating the Washington Spirit 3-2 on penalty kicks after going 2-2 following extra time.
Williams' very late header in stoppage time of extra time was a stunning twist in a match that seemed headed to end in the Spirit's favor:
The 23-year-old Williams helped set up the Flash's first equalizer of the match when she slipped a nice pass to midfielder Samantha Mewis:
Crystal Dunn of the Spirit had her best match all year and looked poised to push the Spirit to the title after two spectacular goals. Her first goal was a great bit of skill as she beat goalkeeper Sabrina D'Angelo and scored from a deceptively difficult wide angle:
She wouldn't follow it up until some 80 minutes later in extra time, proving why Dunn should never be given space and time on the ball. She cut back and fired a rocket:
Up until Sunday, it was supposed to be a quiet year for Dunn. She won the 2015 MVP award, along with the Golden Boot at a league-high 15 goals in 20 games — but her 2016 production didn't approach anywhere near the same level. She scored just twice in this regular season and there was no reason to think she'd score twice in the championship, but Flash coach Paul Riley was clearly concerned.
"Sometimes she is just unplayable," Riley said beforehand. "I just hope that it's not one of those nights where she is unplayable because can win the game single-handedly."
She almost did exactly that with a wonderful team-leading performance. Luckily for Riley, he had two of the league's success stories in Williams and Mewis, who scored the two goals. Both of them will play again together alongside at USWNT camp this month as two of just three Flash players called in by coach Jill Ellis.
Though this is the Flash's first NWSL title, it is not the team's first — they have won championships in three others leagues: W-League, WPS and WPSL Elite. They finished the regular season in fourth place as the final playoff seed, but one thing is clear: the Flash know how to peak at the right time.
MORE FROM FOX SOCCER:
---
---