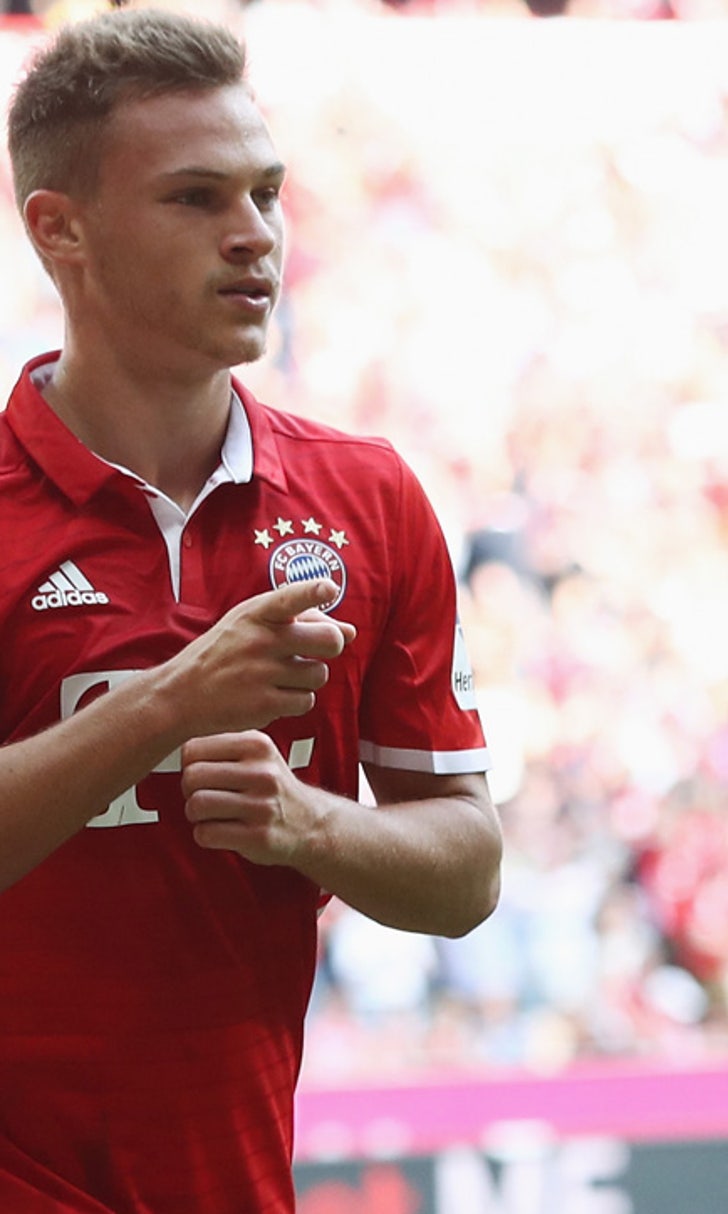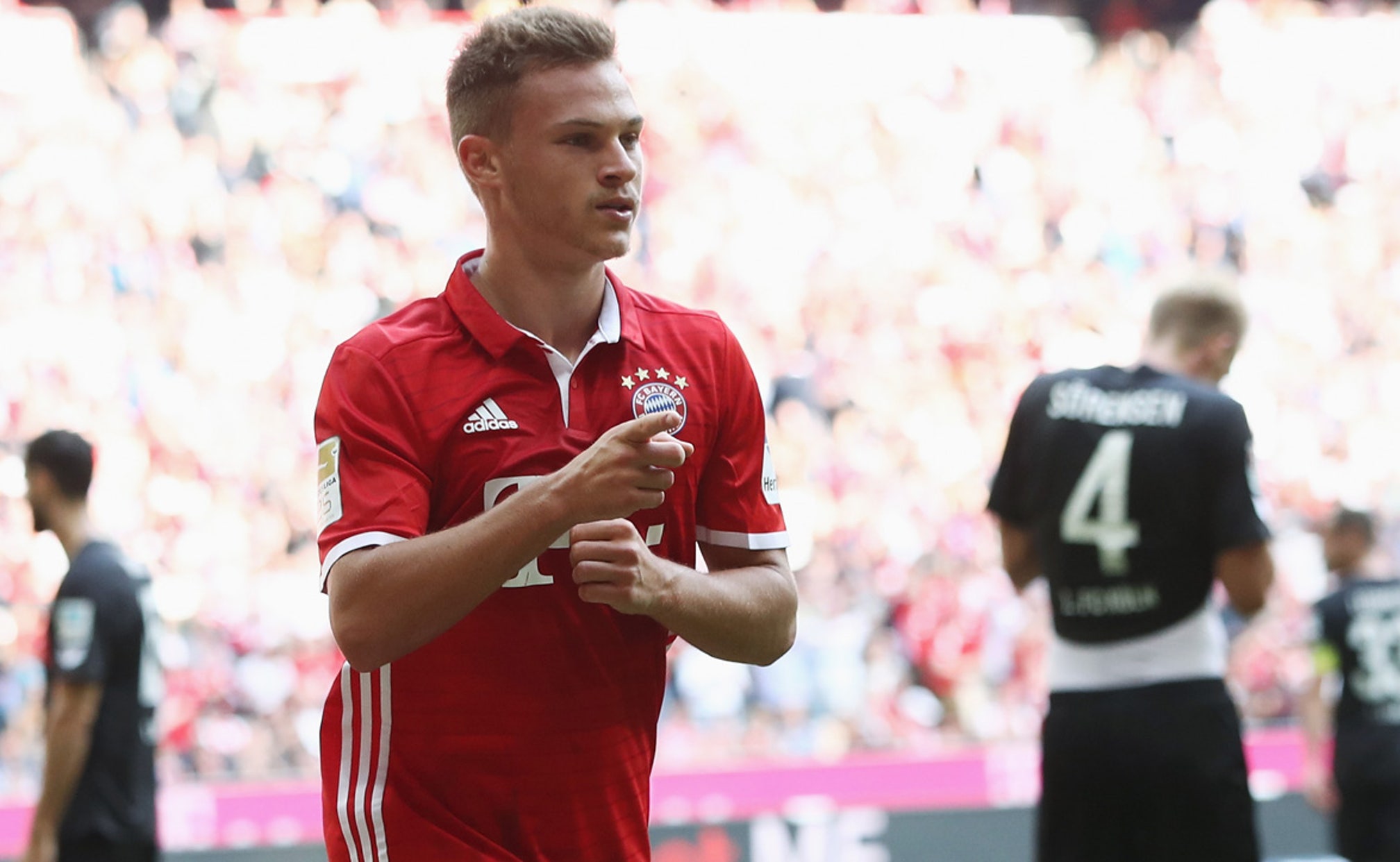 Bayern Munich's Joshua Kimmich: On his versatility, admiring Xavi, Lahm and more
BY Sports Illustrated and Grant Wahl/Sports Illustrated via Planet Futbol • December 20, 2016
The top-two showdown in the German Bundesliga takes place on Wednesday when first-place Bayern Munich takes on second-place RB Leipzig in the teams' last match prior to the winter break (2 p.m. ET, FS1).
At 21, Bayern's Joshua Kimmich is one of the emerging stars in world soccer, and he happens to have played at Leipzig before he joined Bayern Munich. Kimmich spoke to SI.com ahead of the game about his breakthrough for Bayern and the World Cup champion German national team, his versatility and why Spanish midfielder Xavi was his favorite player growing up.
Here's our conversation, lightly edited for length and clarity:
SI.com: Joshua, I wanted to start by asking you about your versatility. You played last year mostly as a center back for Pep Guardiola. You played at right back for Germany in Euro 2016 for Jogi Löw. Now you're playing in central midfield at Bayern Munich for Carlo Ancelotti. How do you approach each position?
Kimmich: Every position is a bit different, but for a young player it's important to be able to play different positions, to see the game in a different view, to learn of every position. Because you need different skills, and it's perfect for a young player to develop.
SI.com: You've been compared to Philipp Lahm, your teammate at Bayern Munich. He's also very versatile. What are the things that you like about his game?
Kimmich: The thing I like is that he's able to play the game. At every game he's at a very high level, and he never plays badly. I think that's the biggest strength of Philipp. He has a very good view of his teammates and is always a good passer. He's also good one against one, so he's a complete player.
SI.com: Do you have a position on the field that you like to play the most?
Kimmich: My favorite position is in the center of the midfield, maybe the defensive midfield. I think I can play this position the best. I played there in my youth all the time, and I like to be in the center of the game because you're never standing still. Every time you have trouble you can go with the ball or without the ball, you can go wherever you want. And you have a lot of touches with the ball. You can help your teammates to create chances and to stop the chances of the opponent.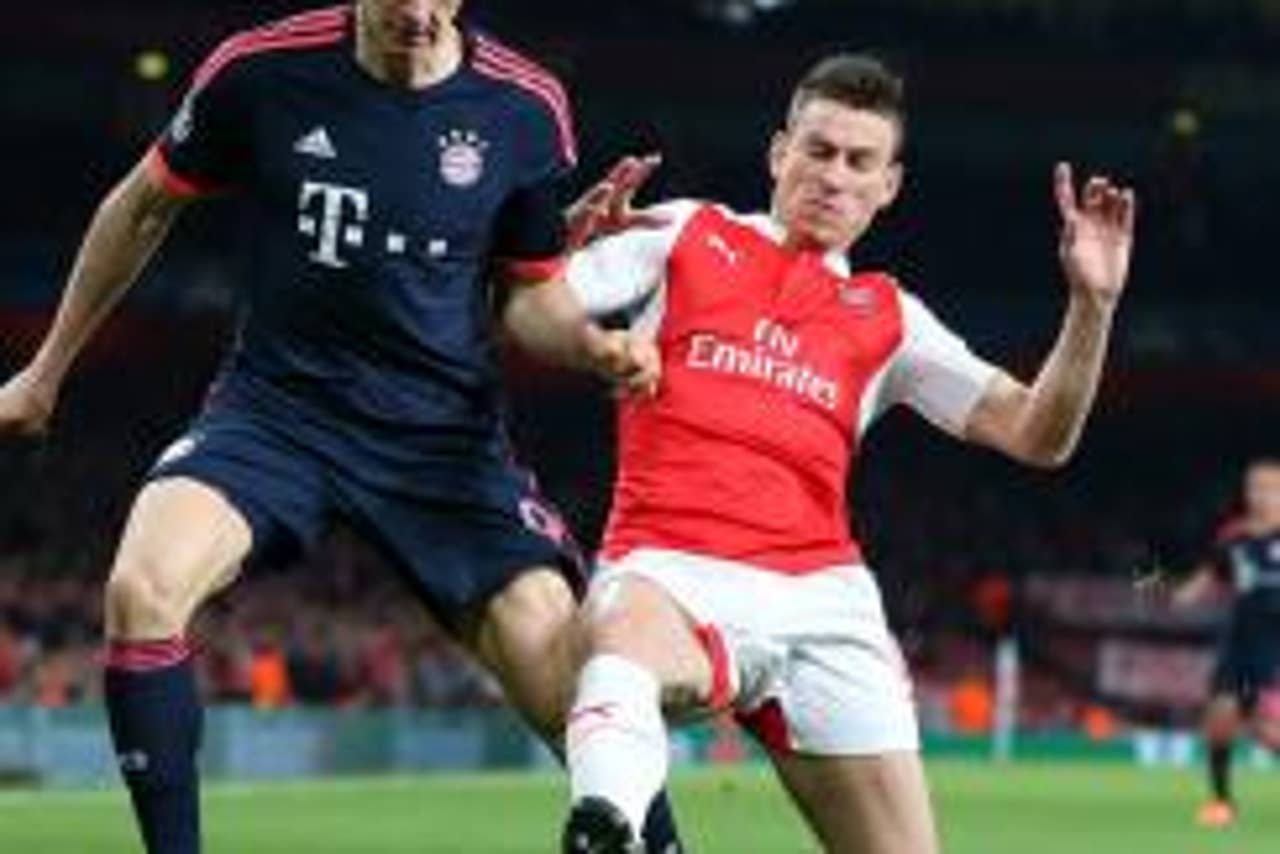 SI.com: You scored seven goals in eight games during one stretch earlier this season. Did you become a goal-scorer? What happened to you?
Kimmich: (laughs) I looked at a few media clips of my games and asked myself why I don't score. It's not possible that I never score a goal! But I looked closer and noticed that I have to go in the box, which is where most goals are scored. So I tried to go more often in the box to score goals.
SI.com: Your development took place originally at the academy of Stuttgart, which is known as a very good academy. What does the academy teach at Stuttgart that makes it such a good place to learn the game?
Kimmich: It's not only football, it's also the school. We had a good system to balance the football and school. We had a good team with really good coaches, and it was perfect for us as young players to develop. It was a great time at Stuttgart. I hope the first team will get back up in the first division.
SI.com: After Stuttgart you went to RB Leipzig. This is a fascinating team that has moved up several divisions. Are you surprised that Leipzig has moved up so quickly?
Kimmich: I'm not surprised, but they have been very, very fast, and now they're near the top of the [Bundesliga]. When they were in the third division, everyone wants to get up, and then in the second division they wanted to get up. When we were in the third division we had players who wanted to get into the second division. There was also a lot of money, but the money wasn't spent on players who are famous or old. They spent it on players who wanted to develop and who were young and wanted to get somewhere. So that was perfect for Leipzig, and now they are where they are.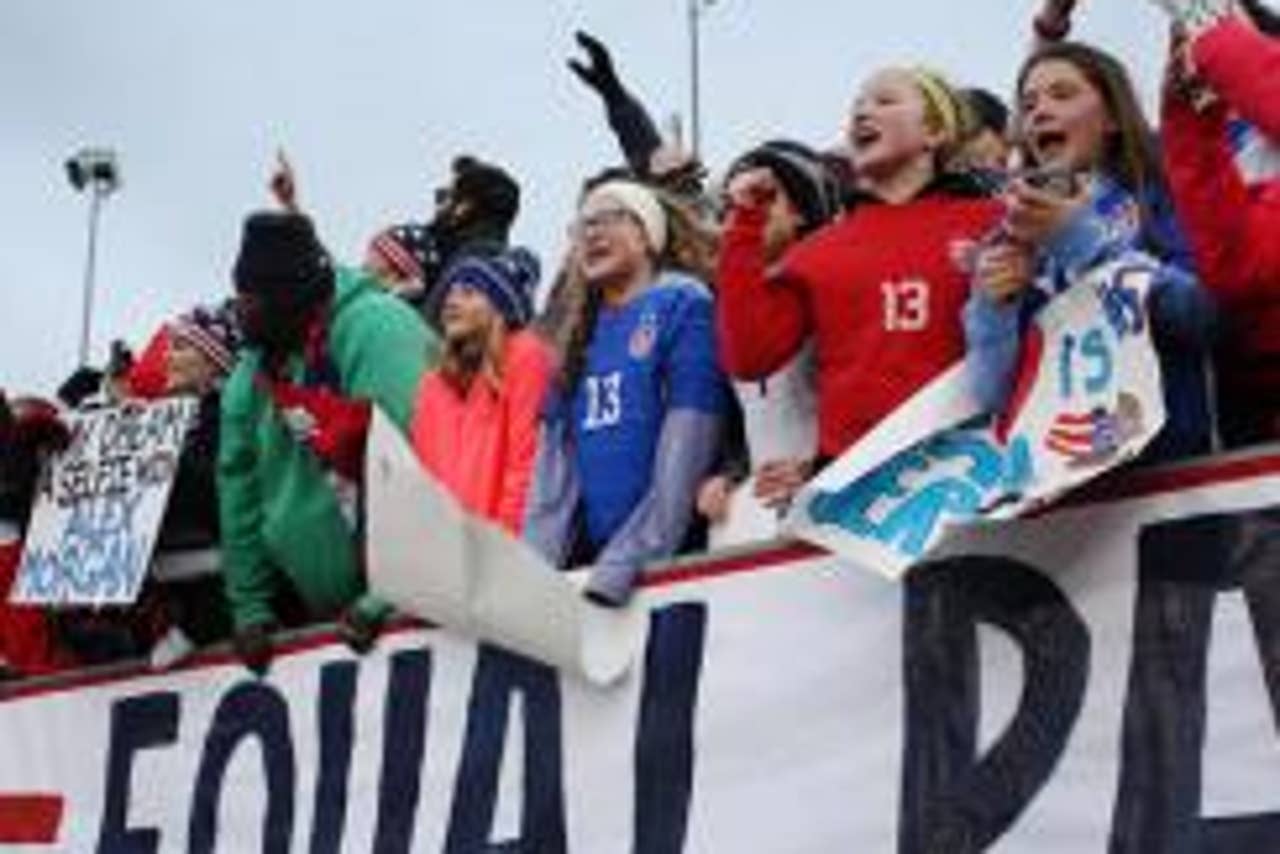 SI.com: This is a huge game between Bayern Munich and Leipzig. Top two teams in the league, and it's the last game before the winter break. What kind of emotions will you have playing against your old team?
Kimmich: It's a top game, first against second. For me, of course, it's a special game to play against my old teammates, my old friends. But in this case there are 90 minutes and I want to win the game (laughs).
SI.com: There's some controversy with RB Leipzig among the fans in Germany [due to Red Bull being basically the owner in a country where most clubs are majority owned by the members, the fans]. I try to explain it to people here in the U.S., who don't really understand why Leipzig is controversial there. Could you explain that? Is it a money thing? Is it because of the involvement of Red Bull as the owner?
Kimmich: I think it's both. They have a sponsor with Red Bull and they spend a lot of money, and other teams maybe don't have a lot of money like RB Leipzig. The other thing is to spend it and be clever by spending it on young players who can develop. I think that's good, and that's the reason why it's only taken a couple years to get here. When people see how they play football, then maybe the image changed a bit. I can understand that in the USA they cannot understand this. For me, it's also not so clever of the fans [in Germany].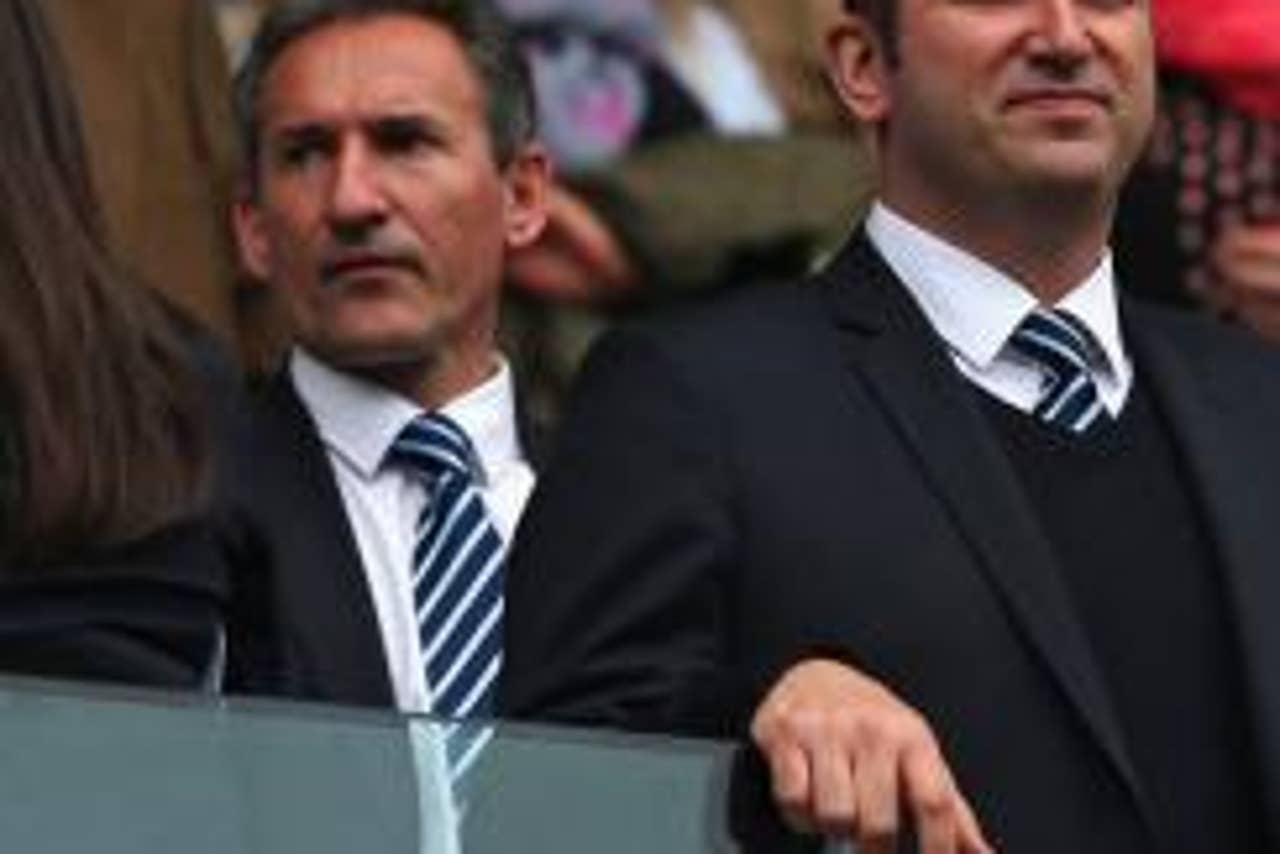 SI.com: You have played for three of the world's great managers, Pep Guardiola, Jogi Löw and Carlo Ancelotti. How would you compare them? How are they similar? How are they different?
Kimmich: I think that everybody on his own is different, and it's not easy to compare everybody with each other. For me as a young player, it's great to have had a coach like Pep Guardiola and have coaches like Carlo Ancelotti and Jogi Löw, because you get different impressions. For me it's perfect to learn from these coaches, because I'm young and I have to develop.
SI.com: I wanted to ask you about something we saw on television at the end of the game against Dortmund last season. Pep Guardiola came onto the field at the end and put his hands on your shoulders and spoke to you with a lot of animation for a very long time. What exactly did Guardiola say to you during that discussion?
Kimmich: He was not happy with the last five minutes. We played in Dortmund and it was 0-0 and we were happy with one point. And Pep was also happy with one point. For him I didn't play like he wanted me to play in the last minutes, and so he told me after the game with lots of emotions.
SI.com: Were you surprised? Or did you feel if Pep Guardiola cares this much about me, that's a good thing?
Kimmich: I wasn't surprised, because that's the way he is. He's very emotional, and that was perfect for me as a player, to have a coach who tells you when you do something wrong. That's the only way we can improve, when we know that we're doing something wrong.
SI.com: When you were growing up and becoming a teenager and following the game, who were the players that you liked the most?
Kimmich: Xavi Hernández of Barcelona, because he was not always the biggest man, but he had great technique and great passing. He knew perfectly how to pass the ball to his teammates so they would have great chances with the ball. He was an absolute leader and team player and the face of Barcelona.
SI.com: Did people in Germany where you grew up watch a lot of Spanish football?
Kimmich: Not much. I only saw him in Champions League games.
SI.com: You're not very tall at 5'9". How do you make up for that when you're on the field, especially when you're playing as a center back?
Kimmich: It's not everything to be tall. As a center back I'm happy that most of the time we have possession of the ball, around 70%, and it's good for me that I don't have to go into many duels for headers. So it's better for me to play with the ball. If I played on a team in the lower half of the league, maybe it wouldn't be so easy for me to play center back because you have to win those duels when there are high balls.
SI.com: You're just 21 years old, so I imagine you have areas of the game you would still like to improve in. What are those areas?
Kimmich: I want to improve everything. But I want to get a bit faster, I want to win more duels. Maybe half a year ago I would say that I wanted to score more goals! But now I have a few goals. The most important thing for me is to stay healthy, to be an option for the coach every game.
SI.com: When you come to the United States, what do you like most about this country?
Kimmich: I've never been in the United States.
SI.com: Really?
Kimmich: Bayern had training camp there, but the players who went to the European championship didn't go there. So maybe you have to tell me what is nice there and where I have to come there when I go?
SI.com: When you come to New York, we'll show you around. I think you'll like it.
Kimmich: I hope!
---
---