Minnesota Timberwolves
Minnesota Timberwolves
Wolves suffer another road loss, fall to Clippers
Published
Nov. 6, 2018 10:10 a.m. ET
LOS ANGELES — The Clippers withstood "Fourth Quarter Jimmy" Butler and improved to 4-1 at home.

Tobias Harris scored 22 points, Lou Williams added 20 and Los Angeles defeated Minnesota 120-109 Monday night, dropping the Timberwolves to 0-6 on the road this season.



Led by Butler and Derrick Rose, the Wolves rallied in the fourth when the duo combined to score 22 of the team's 25 points. Rose finished with 21 points and Butler had 16 of his 20 in the final period.

"He's Fourth Quarter Jimmy. That's what he does," Clippers coach Doc Rivers said.

Karl-Anthony Towns added 20 points and 12 rebounds for the Wolves.

After resting Sunday in Portland, Butler scored Minnesota's first nine points of the fourth, twice getting the Timberwolves within one.

"We knew he was going to get in his rhythm so we tried to show him different defensive schemes," Harris said.

The Clippers answered both times the Wolves got close, with Williams scoring and Montrezl Harrell making consecutive baskets for a 98-93 lead.

Butler had just four points in the first half when Patrick Beverley defended him.

"He didn't limit me, by the way," Butler said, correcting a reporter. "I was just playing not as aggressive in the first three quarters and then in the fourth I started attacking more. That's what it is. He is a good defender but I wouldn't say he limited me."

https://youtu.be/8G7Zn_dioeU

Danilo Gallinari had 22 points for the Clippers, making all six of his free throws. Williams hit all five of his foul shots.

Things got chippy twice in the fourth. Milos Teodosic was closely guarding Rose as he brought the ball up court and got called for a foul. Harrell ran up and started jawing at Rose, who was snapping at a nonplussed Teodosic.

"Derrick Rose went after a person who wasn't even trying to get in that situation," Harrell said. "Milos is not a guy who's for all the boasting and bumping, so I stood up for our team. I really don't care who likes it or doesn't."

A few minutes later, Taj Gibson tripped over a sprawled Beverley on a rebound and Harrell knocked down Rose on a drive and got called for a foul on the other end. Security briefly came on the floor, and the play away from the ball was reviewed. Gibson received a technical foul.

The Clippers outrebounded the Wolves 43-38, including a 13-8 edge on the offensive glass.

"We've just got to find ways to get loose balls," Rose said. "Once you get outrebounded and outhustled it's going to be pretty hard, especially when you give guys two to three looks at the rim."

The Clippers built an 11-point lead early in the third when Beverley came off the bench to hit a 3-pointer and make another basket.

Helped by four straight points from Rose and a 3 by Andrew Wiggins, the Wolves trailed 92-84 heading into the fourth.

The teams played a tight first half, when they both shot 51 percent from the floor and neither led by more than six points.

https://youtu.be/8zCbq51xW_E

TIP-INS

Timberwolves: Fell to 0-3 on their West Coast trip with two games remaining. ... All five starters finished in double figures. ... Rose started after sitting out Sunday with a sore left ankle.

Clippers: Snapped a six-game skid against the Timberwolves, ending their longest active losing streak against one opponent.

JIMMY BUCKETS IN LA

Butler has been the subject of trade speculation that he would like to play in Los Angeles, where he lives in the offseason.

"I don't know about all that," he said. "I'm in Minnesota for the time being. I enjoy the sunshine for the couple days and then if we go back there, we go back there."

SIXTH MAN?

Rose scored a career-high 50 points last week against Utah and was asked if he's a possible Sixth Man of the Year candidate.

"I can't even think about that right now after a loss," he said.

FIRST START

Clippers rookie Shai Gilgeous-Alexander made his first NBA start. He had six points and five assists in 24 minutes.

"It was a cool experience," he said. "I just tried to approach it the same way. I'm still figuring it out."

UP NEXT

Timberwolves: Get a day off in town before playing the Lakers on Wednesday.

Clippers: Visit Portland on Thursday in a quick one-game trip.


---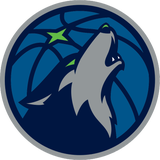 Get more from Minnesota Timberwolves
Follow your favorites to get information about games, news and more
---