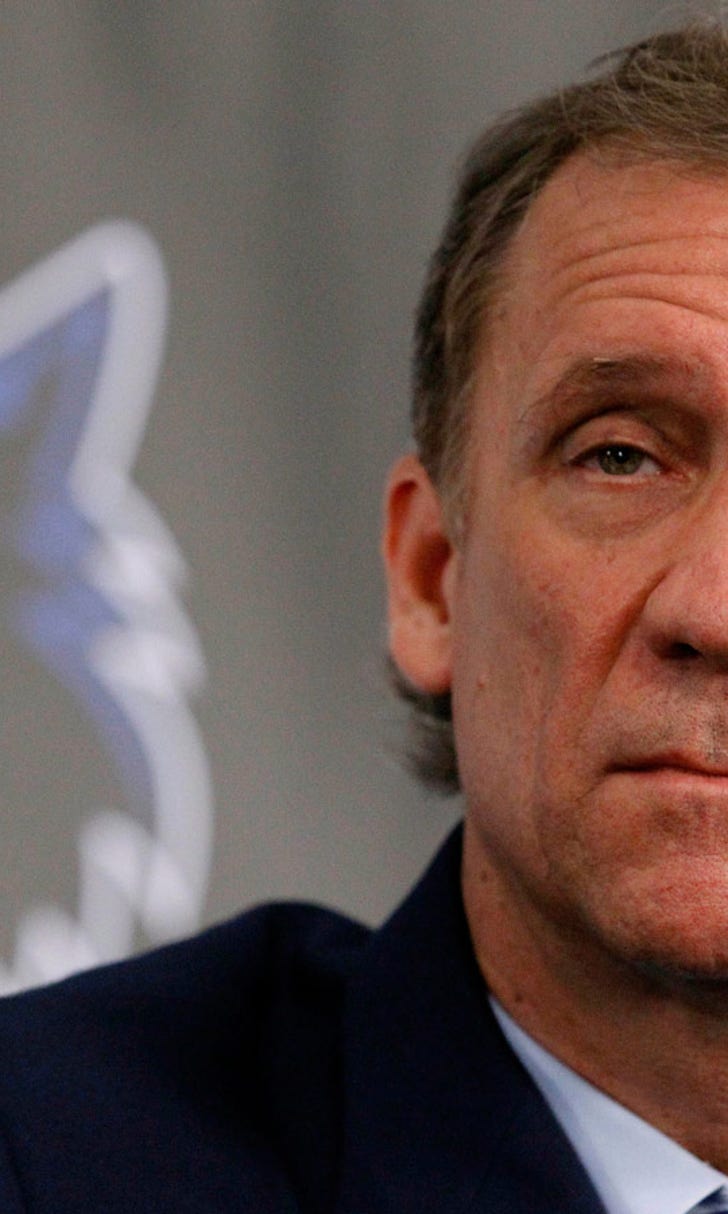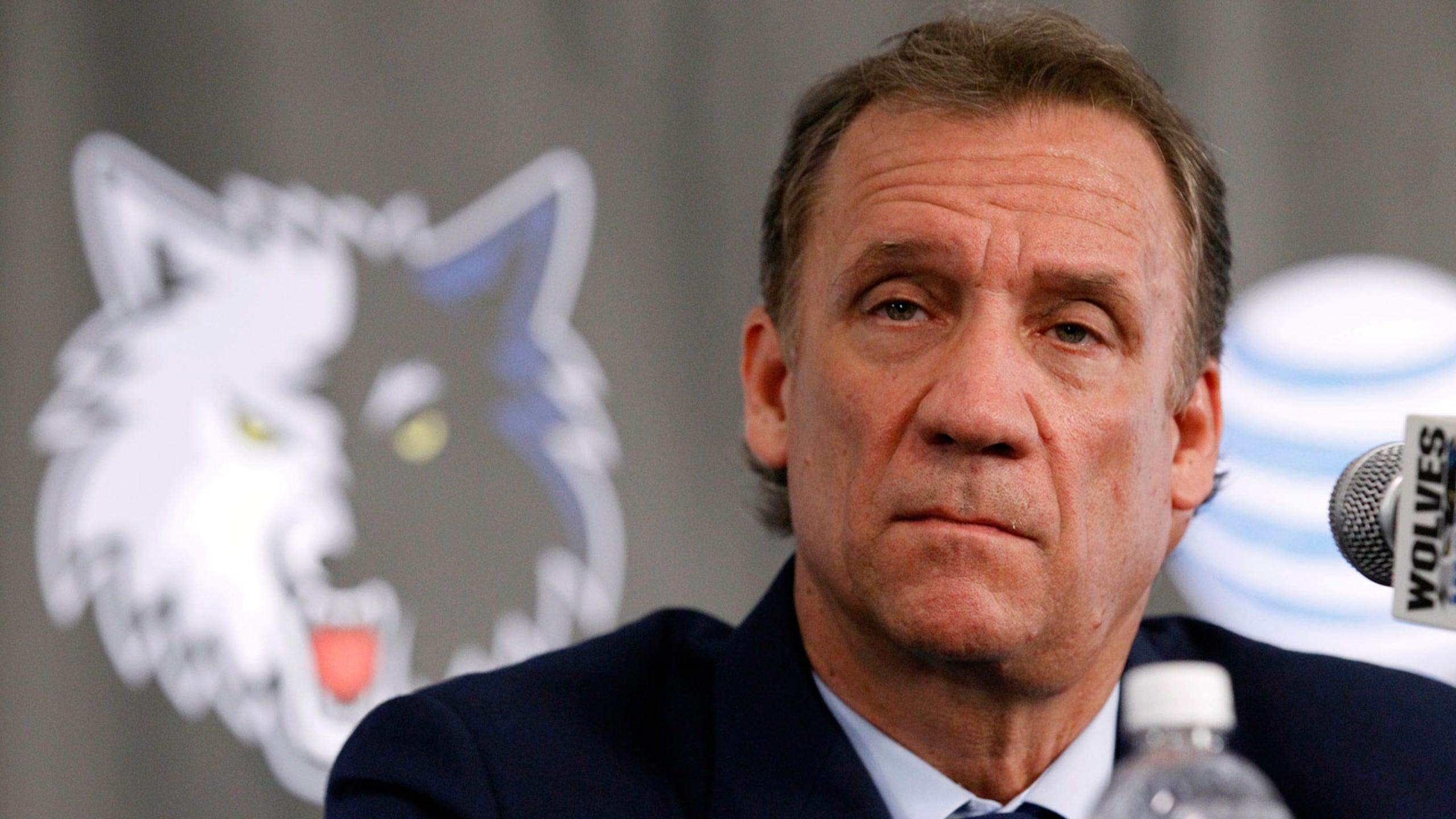 Wolves appear set to retool, rather than rebuild roster
BY foxsports • August 13, 2014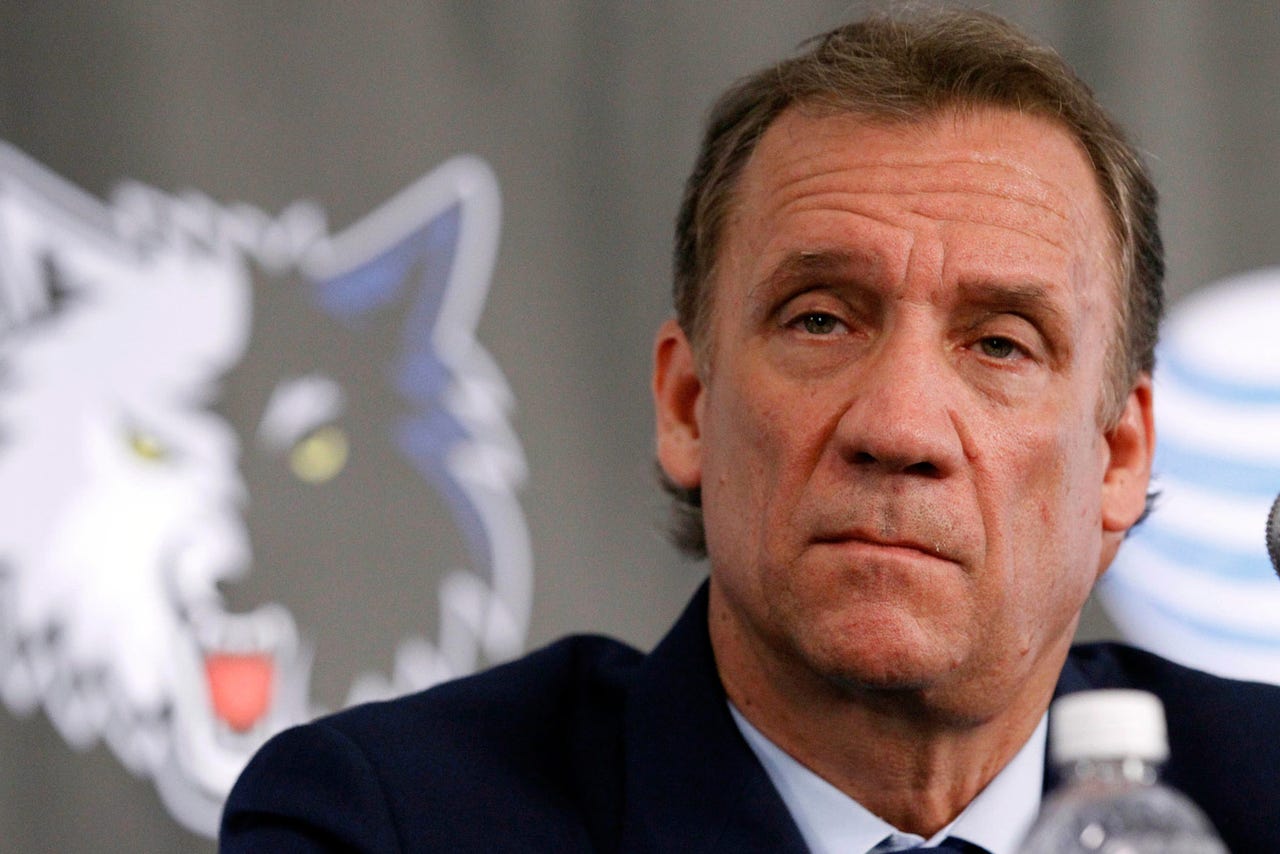 MINNEAPOLIS -- Superstar spurns city for rookie returns, and the reconstruction is on.
Unless, it would appear, your name is Flip Saunders.
The Timberwolves head coach and president of basketball operations is on the verge of trading peeved three-time All-Star Kevin Love for the NBA's past two No. 1 overall draft picks and a future first-rounder. In this year's draft, he selected a pair of raw, athletic youngsters who aren't old enough to legally consume alcohol.
Andrew Wiggins for Love. Zach LaVine on the wing. Second-round pick Glenn Robinson III, assuming he's signed, somewhere in the rotation. In many situations, such a green contingent would represent a rebuild.
But this looks like more of a renovation.
That's mostly because rather than settle on a still-developing Anthony Bennett -- the 2013 top draft pick expected to come to Minnesota alongside Wiggins in a deal that can't become official till Aug. 23 -- Saunders is reportedly going after veteran power forward Thaddeus Young to take over Love's vacated starting role. Even if he's not part of a three-team trade package, he can opt out of his contract after the season and become an unrestricted free-agent target for the Wolves and other teams.
Love's impending departure leaves a sizeable hole. But it's Saunders' belief his returning players combined with what he gets back from trading Love can compete for a playoff spot in the Western Conference.
Now. Not in 2016.
If he didn't, he wouldn't be willing to assume the risk that comes with Young's expiring contract. He wouldn't have bantered with Golden State brass most of the summer about including Klay Thompson in a possible Love trade. And he wouldn't have focused on bringing NBA-proven talent -- not potential -- here in any deal for Love.
That was the one theme of Saunders' search for the right deal to keep Love from walking for nothing after this season. It's why he waited until after the draft to agree to a deal, and it's why Young's name has come up in discussions now.
Saunders also signed veteran backup point guard Mo Williams in an attempt to burgeon a bench that ranked 25th in the league in scoring last season. The signing also leaves J.J. Barea and Alexey Shved's futures with the team in doubt, as Williams would become the frontrunner to back up Ricky Rubio.
Speaking of Rubio, there's still faith the Spanish pass master can become an efficient-enough shooter to pass as an NBA starting point guard. Center Nikola Pekovic is one of the league's best centers when he's healthy, and behind him is promising youngster Gorgui Dieng, who sizzled down the stretch last year and earned all-rookie second-team honors.
And Corey Brewer can't be counted out after a career year upon his return to Minnesota, the team that drafted him in 2007 but traded him away after a disappointing first go-round.
Kevin Martin can score. So can Chase Budinger, when he's not nursing a knee injury.
There are liabilities. Rubio is one of the worst shooting starting point guards in the NBA. Pekovic has missed at least 17 games in each of his four NBA seasons. With Love gone, there's not a bona fide superstar
This same group missed the playoffs by nine games last year -- and that was with Love in the fold.
The West isn't getting any easier next year, either. San Antonio is still San Antonio, Kevin Durant is still in Oklahoma City (for now), the Clippers and Rockets beefed up their already-daunting lineups and the Mavericks are still a threat, among others.
But there's also confidence, the kind with which Saunders took over this franchise last May and earlier steered it to eight straight postseason appearances during the Kevin Garnett era.
Perhaps it'd be different if Saunders had hired a coach this offseason not named Flip Saunders. But the man bringing in personnel is also directing it from the bench until further notice.
And he doesn't seem in the mood to be patient.
Follow Phil Ervin on Twitter
---
---