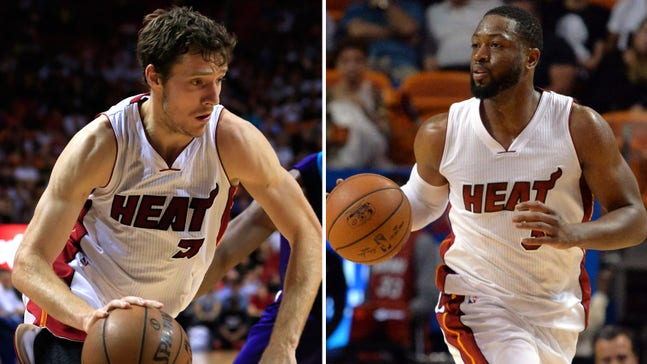 With Dragic and Wade back, Heat moving forward
Published
Jul. 3, 2015 8:12 p.m. EDT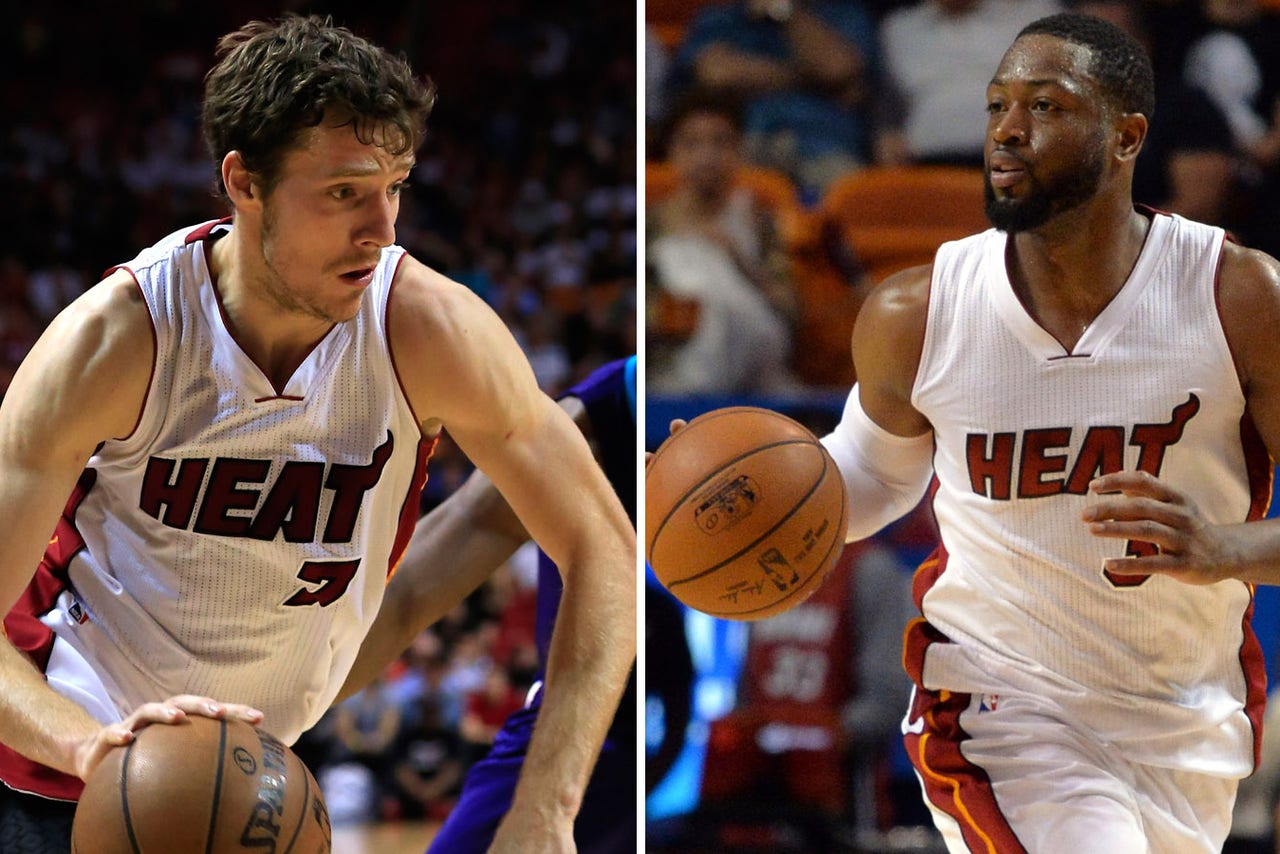 ORLANDO, Fla. (AP) -- On the first day of free agency, Goran Dragic committed to return.
On the second, Dwyane Wade said he was coming back.
On the third, the Miami Heat could finally exhale -- a little, anyway.
It was back to business for the Heat on Friday, when the team's summer-league club wrapped up a five-session, three-day training camp of sorts in Miami before heading to Orlando and the start of offseason play on Saturday. While team officials -- prohibited by league rule from talking about the commitments until the NBA moratorium ends July 9 -- remained silent, players said they were thrilled that Miami's primary pieces of free-agent business are complete.
"I'm truly happy for D-Wade," said Zoran Dragic, Goran's brother. "D-Wade is the heart of this team. He's sacrificed so much for this team. I think we've got a really good team for next year."
Much has been made of Wade's sacrificing for the Heat in past contracts. In an interview with The Associated Press, Wade said one of the reasons he opted not to accept a three-year deal this summer was to ensure Miami would keep its financial flexibility going forward. It's likely that the team will add at least a few more pieces this summer, then will need balance in the checkbook during next year's anticipated free-agent frenzy.
Goran Dragic -- who could have gotten nearly $110 million over five years -- wound up agreeing with the Heat for a figure that when formally calculated will be between $85-90 million over five years.
"It was not about the money so much," Zoran Dragic said. "It was about family, the organization. This is one of the top organizations. We're trying to win a championship, and that was a reason why he wanted to stay."
The Heat are still talking to some free agents, most notably Portland forward LaMarcus Aldridge. It's not known when Aldridge will make a decision on his future, and it's still believed that Miami could be a longshot in the race to land the 6-foot-11 standout.
There was one piece of official business for the Heat to handle Friday.
Rookie forward Justise Winslow, the No. 10 pick in this year's draft, signed his first professional contract. He'll make about $2.5 million this coming season, $2.6 million in 2016-17, and the Heat would still have his rights after that season.
"The whole money thing is nice, but I'm just out here trying to play the game," said Winslow, who spent one year at Duke and helped the Blue Devils win this year's NCAA championship before turning pro. "It's nice to get paid for it. That's a plus."
Winslow will be on display Saturday at 9 a.m. when the Heat open summer play. The Heat will be in Orlando until Friday, then fly to Las Vegas to play in the summer league there.
"They're ready to play someone," Heat coach Erik Spoelstra said, "even if it's at 9 a.m."
---
---