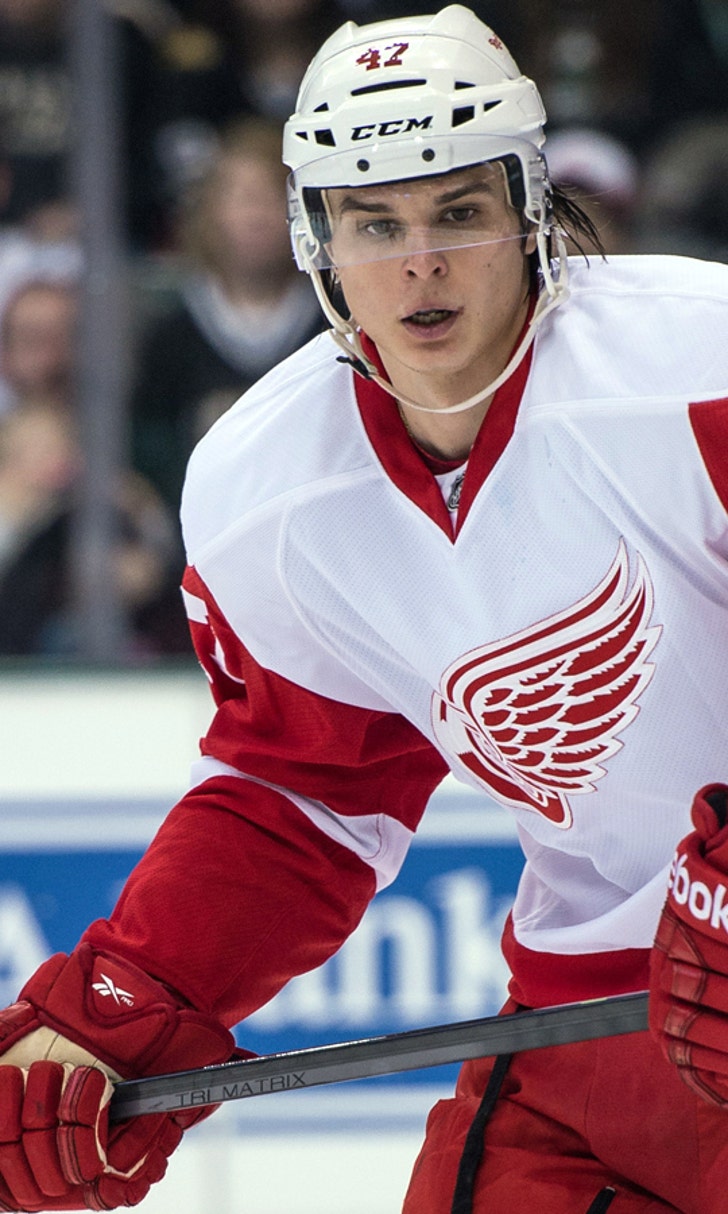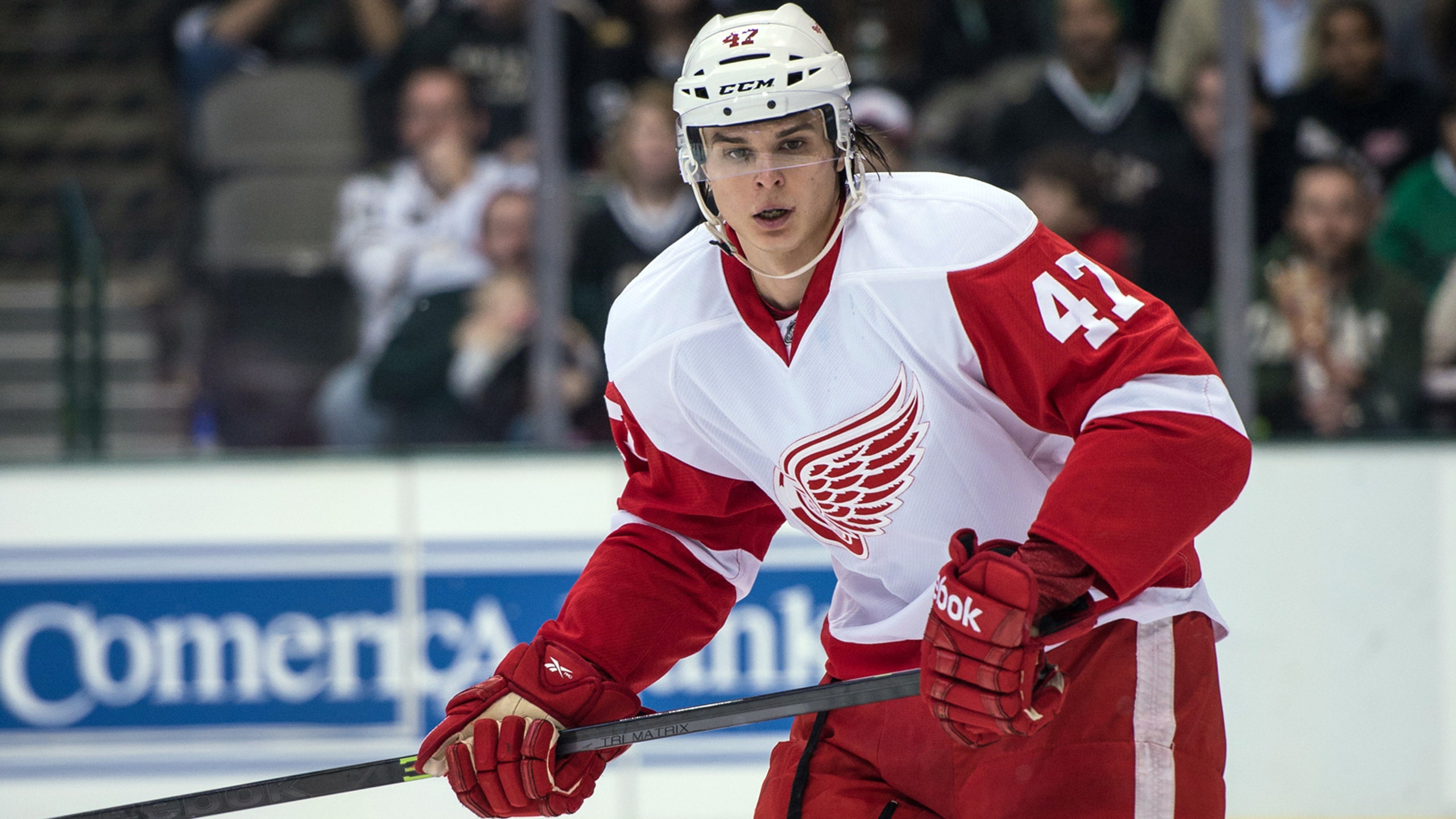 Wings audition Marchenko ahead of trade deadline, waive Lashoff
BY foxsports • January 30, 2015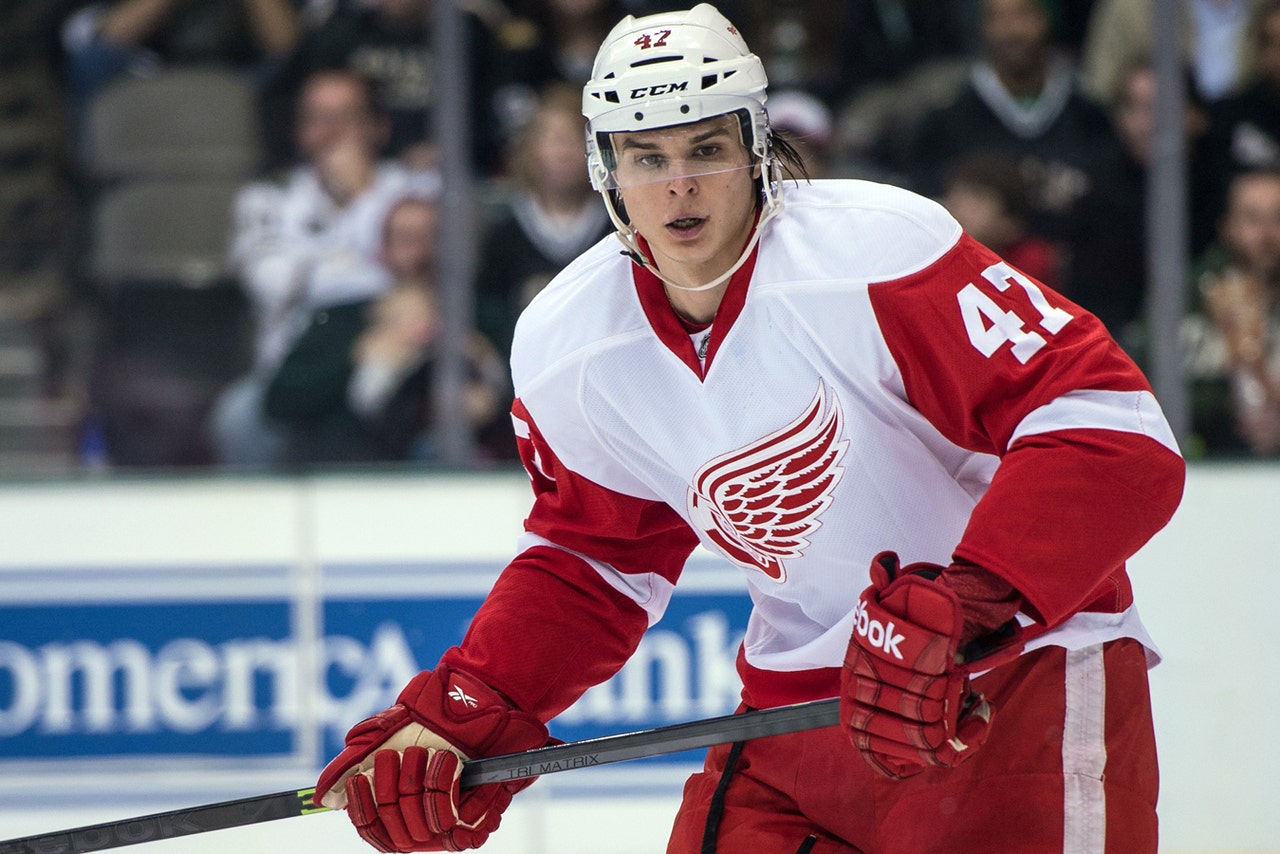 The Red Wings are doing their due diligence ahead of the fast-approaching NHL trade deadline, sending Xavier Ouellet back to Grand Rapids and promoting Alexey Marchenko, who will be auditioning for a role as the right-shot defenseman the club has publicly coveted for nearly a year.
Coach Mike Babcock mentioned in the post-mortem last spring after his team was knocked out of the playoffs by Boston in the opening round that he'd like to add such a player. General Manager Ken Holland made a run at several free agents, but wasn't able to land one. Now, of course, every time a right-shot defenseman is rumored to be available, like Edmonton's Jeff Petry -- son of former Tigers pitcher Dan Petry -- they're immediately linked to Detroit.
"If we can get a rightie at a price I can live with, great," Holland said. "But there's not a hockey store out there where I can go to get one."
Unless you're talking about Detroit's talent mall in Grand Rapids, were coach Jeff Blashill and his staff are continuing to develop bona fide NHL prospects.
"We like our depth. We like our kids," Holland said. "If we give them an opportunity, they might be able to do the job as well as a lot of people out there. I'll work the phones, sure, but we'll also look at our team in Grand Rapids."
Marchenko, Detroit's seventh-round pick in 2011, is one of three right-shot defensemen there with serious NHL potential, along with Ryan Sproul and Nick Jensen. Marchenko, who came to North American from the Russian Red Army club led by General Manager Sergei Fedorov, is the closest to being NHL-ready. He had two goals among 17 points in 42 games with the Griffins.
Adjusting to the North American game has been challenging, Marchenko acknowledged in a recent interview.
"It's like a different sport," he said, adding that he's finally finding his game after missing six months last season because of a high ankle sprain.
"He really didn't feel good until probably November of this season," Blashill said. "He's just now getting his foot speed to where it was at the start of last year."
And Blashill loves what he has seen so far. "Marchie is an extremely strong, extremely smart defenseman. He has an unbelievable ability to pass the puck under pressure. He's a very, very smart offensive player. He's one of those guys that the more a player knows how to get open, the more (Marchenko) is going to deliver the puck."
On that recommendation, the Wings decided to give him a shot, nothing against Ouellet.
"X has played real well for us," Babcock said. "We just wanted to have a look at Marchenko. We actually had made this decision awhile ago because we wanted to have a look at him. He's only played one game for me (last season), but Blash says he's playing real well. We think he's a good player and we want to see what he can do for us."
The Wings also waived defenseman Brian Lashoff on Friday, and if he clears Saturday he will be sent to Grand Rapids. Lashoff has appeared in just 11 games (two assists, two penalty minutes, plus-4) this season. His last game was in late December.
Petr Mrazek, the 22-year-old rookie, will start again Saturday in a matinee tussle with the New York Islanders, another surprising Eastern Conference power this season. It will be his seventh straight start since Jimmy Howard went on injured reserve with a groin injury. Mrazek is hoping to find a way to corral the puck with a bit more efficiency than he has in recent games. He gave up five goals on 15 shots in a 5-1 loss Thursday night at Tampa Bay.
"Of course I'm not happy. Every shot yesterday went in the net," he said. "But that's hockey. I feel great. I just have to flush it and stay positive."
It's that kind of attitude -- that and a 10-4-1 record -- that Babcock appreciates about the young netminder. "He's got a lot of moxie," Babcock likes to say.
Mrazek, a native of the Czech Republic, admits he doesn't know what moxie means, even though he has a strong command of English. But he'll take it if that's what the coach says.
"It sounds good," Mrazek said. "But nothing has changed. Sometimes the puck goes in the net and you don't know why. You just have to be mentally strong and enjoy it. That's what I try to do."
"That's what you've got to do," Babcock said. "How do you respond? Look, (goaltender) is an impossible position. It's hard. You have to be rock solid between your ears. How do you handle the adversity? We'll find out tomorrow, eh? Let's watch and see."
---