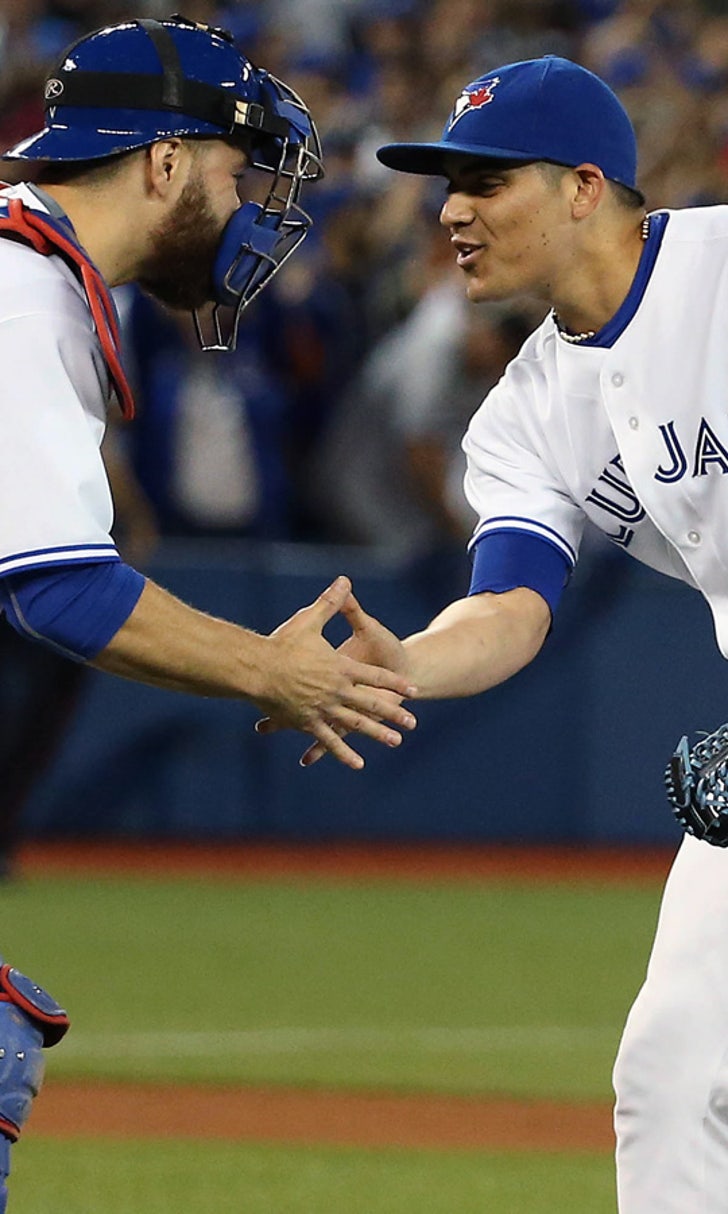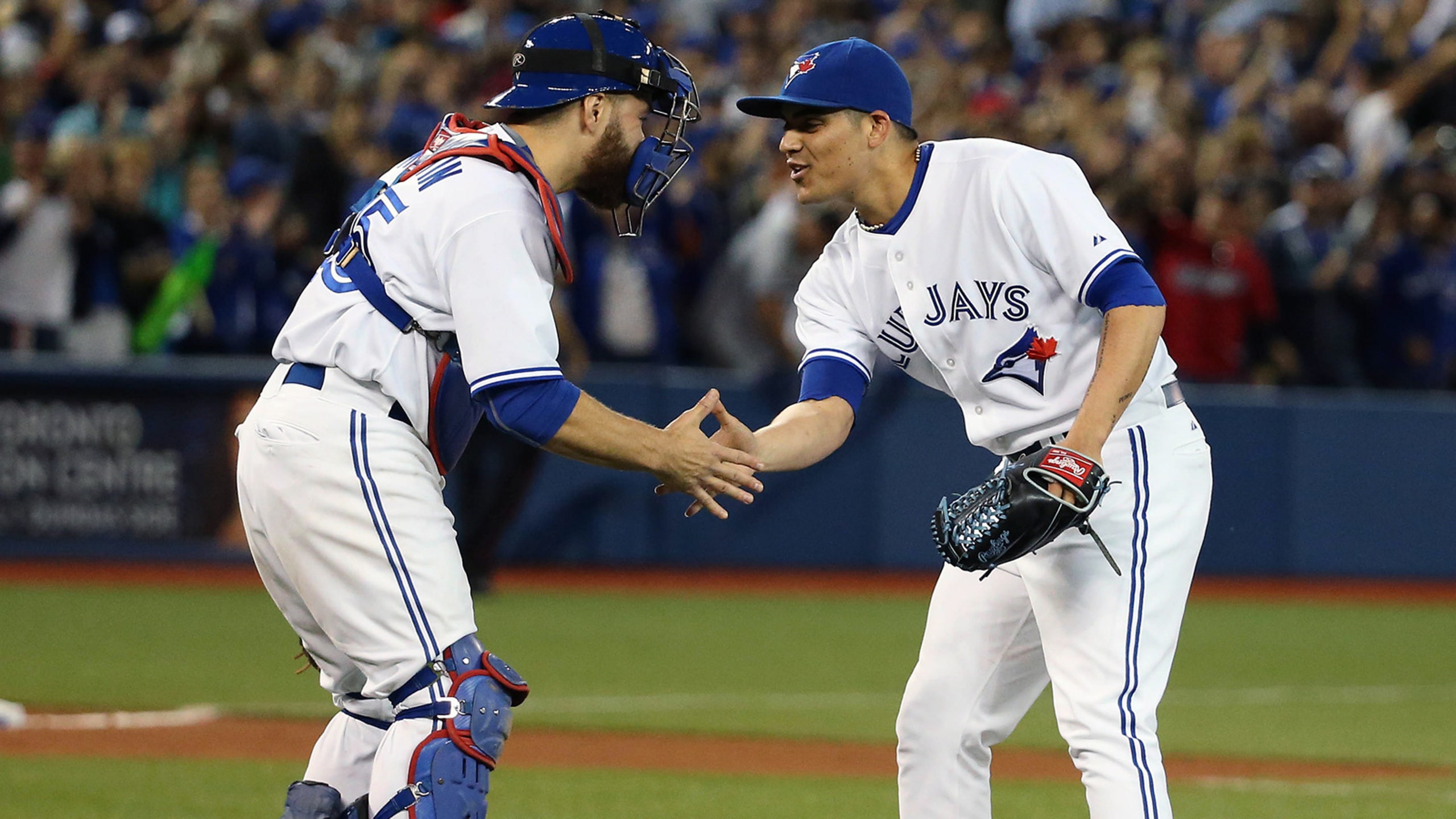 WhatIfSports ALDS Rangers vs. Blue Jays prediction: Toronto is heavy favorite
BY Fox Sports • October 8, 2015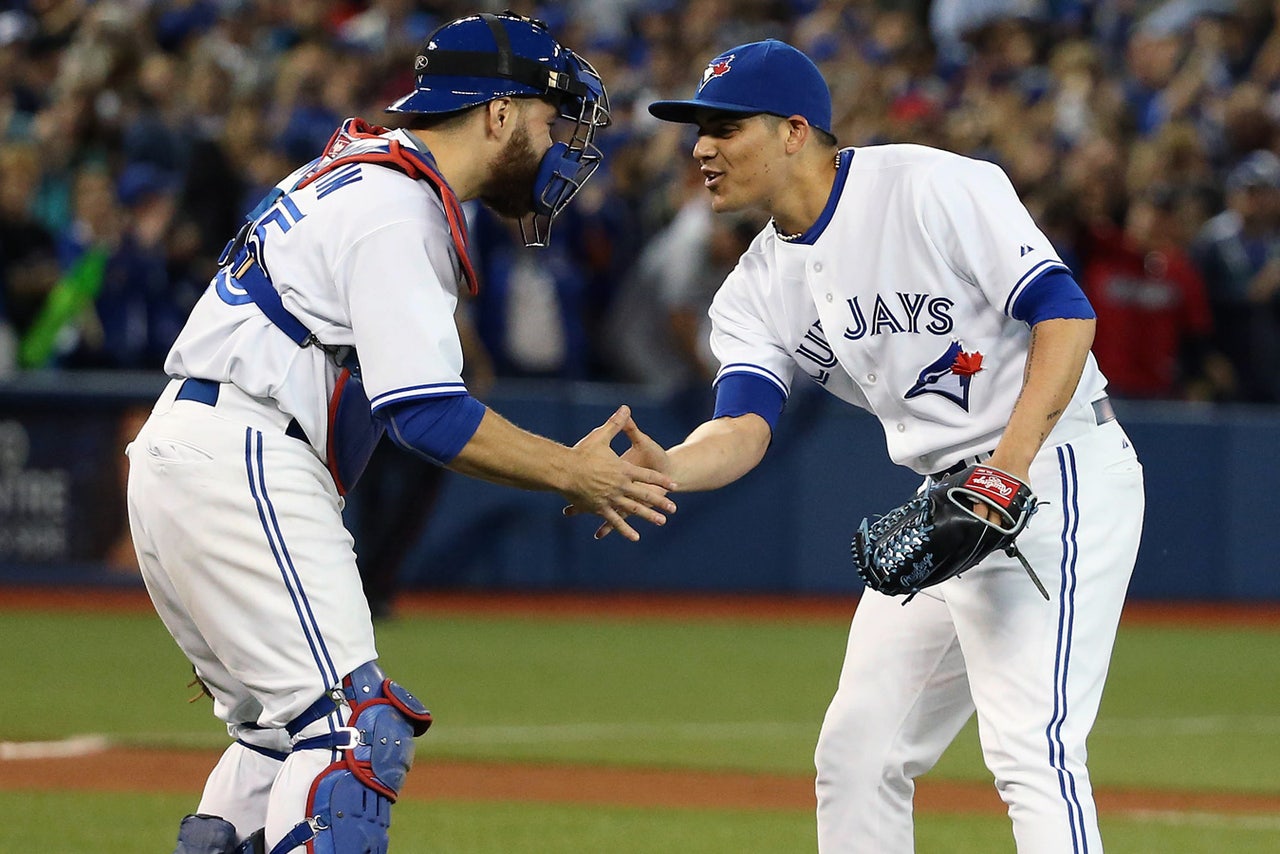 Prepare for a slugfest when Texas and Toronto meet in a best-of-five series to determine who plays for the AL crown.
The Blue Jays led all of baseball with 891 total runs scored in 2015. However, the Rangers finished with 751 runs (third-most).
Josh Donaldson produced MVP-type numbers in his first season with the Blue Jays. He set career-highs in home runs (41) and RBI (123). Not to be outdone, teammates Jose Bautista (114) and Edwin Incarnation (111) also finished in the top five among AL RBI leaders. 
While the Rangers didn't hit as many home runs as Toronto, Texas still tallied a ton of hits (1,419 of them). After the All-Star break, the Rangers recorded 680 hits (14 more than Toronto).
In the month of September, Shin-Soo Choo led the MLB with 42 hits and Adrian Beltre was just five hits away from the leader.
As for the arms, both clubs invested in an expensive pitcher this season.
The same week Toronto acquired Troy Tulowitzki from the Rockies, the Blue Jays also made a deal with Detroit to add David Price to the rotation. Price pitched in 11 games for Toronto in the regular season. The Blue Jays won nine of those contests. It makes the game easier to win since Price allowed only three earned runs or less in 10 of those 11 games. He also struck out at least six batters in each outing.
Price concluded the 2015 season with a 2.45 ERA, the best in the AL. At the Rogers Centre, where he will open the series, Price was 4-1 with a 2.61 ERA in six starts this year.
In hopes of helping their own rotation, Texas traded for Cole Hamels. However, he has not been as impressive. Hamels has allowed at least four earned runs in four of his 12 appearances as a Ranger. Luckily, Texas still managed to win 10 of Hamels' 12 starts.
From Prince Fielder's moon shots to Encarnacion's parrot-assisted home run trot, this series expects to produce a ridiculous amount of runs and several souvenirs for the fans.
We simulated the series 501 times using the WhatIfSports.com MLB simulation engine to predict the outcome. Check out how each team fared:
Toronto cruised in the simulation, winning 84.0 percent of the 501 series simulations. The most common outcome was a Blue Jays sweep, which occurred 42.1 percent of the time. If the Rangers are victorious, their best shot is to win in five games, occurring in 8.0 percent of simulations. 
The player statistics from the simulation are strongly in favor of Toronto as well. As a team, the Blue Jays batted .291 compared to the Rangers' .243 average. The trio of Donaldson, Encarnacion and Bautista was particularly effective. Donaldson hit for a .322 average, with 1.25 home runs, 3.79 RBI and 3.52 runs per series. Encarnacion led the Blue Jays with 1.37 home runs per series, just ahead of Bautista's 1.36 home run average.
Price and Marcus Stroman were the simulation's best pitchers. Price posted a 3.15 ERA and averaged 0.73 wins per series, a stat boosted by picking up a second start when the series went five games. Stroman was perhaps even more effective, averaging 0.62 wins per series and a 2.97 ERA.
For more MLB playoff predictions, view our Astros vs. Royals, Cubs vs. Cardinals and Mets vs. Dodgers simulations.
---
---