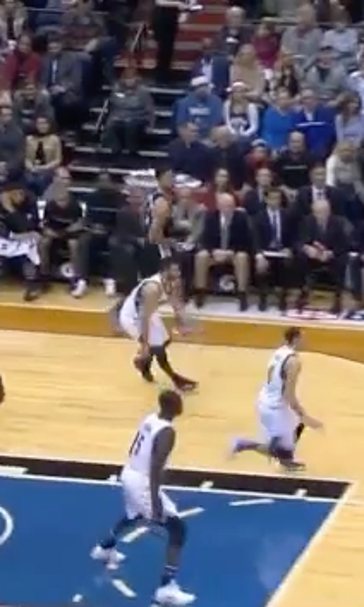 WATCH: The Spurs put on a bonafide passing clinic during possession against T-Wolves
December 24, 2015

Owing in part to the Golden State Warriors' ridiculous 24-game winning streak to open the season, the NBA's second-best team -- the San Antonio Spurs (record-wise at 25-5) -- have flown slightly under the radar. They also don't do it the Splash Brothers Way, averaging only 7.2 3-pointers per game, 25th in the league.
So here's an early Christmas gift to boys and girls and basketball fans: How to selflessly space the floor and secure easy buckets, the Spurs way, as demonstrated in the third quarter of their 108-83 win over the Minnesota Timberwolves:
Fifteen seconds, eight passes, and a foul to boot (unfortunately David West missed the freebie). Welcome to the NBA, Karl-Anthony Towns.
The only Spurs player on the court who didn't touch the ball was Boris Diaw, who did set a pick early in the play. Ironically, Tim "The Big Fundamental" Duncan was absent from the court on that possession.
---
---