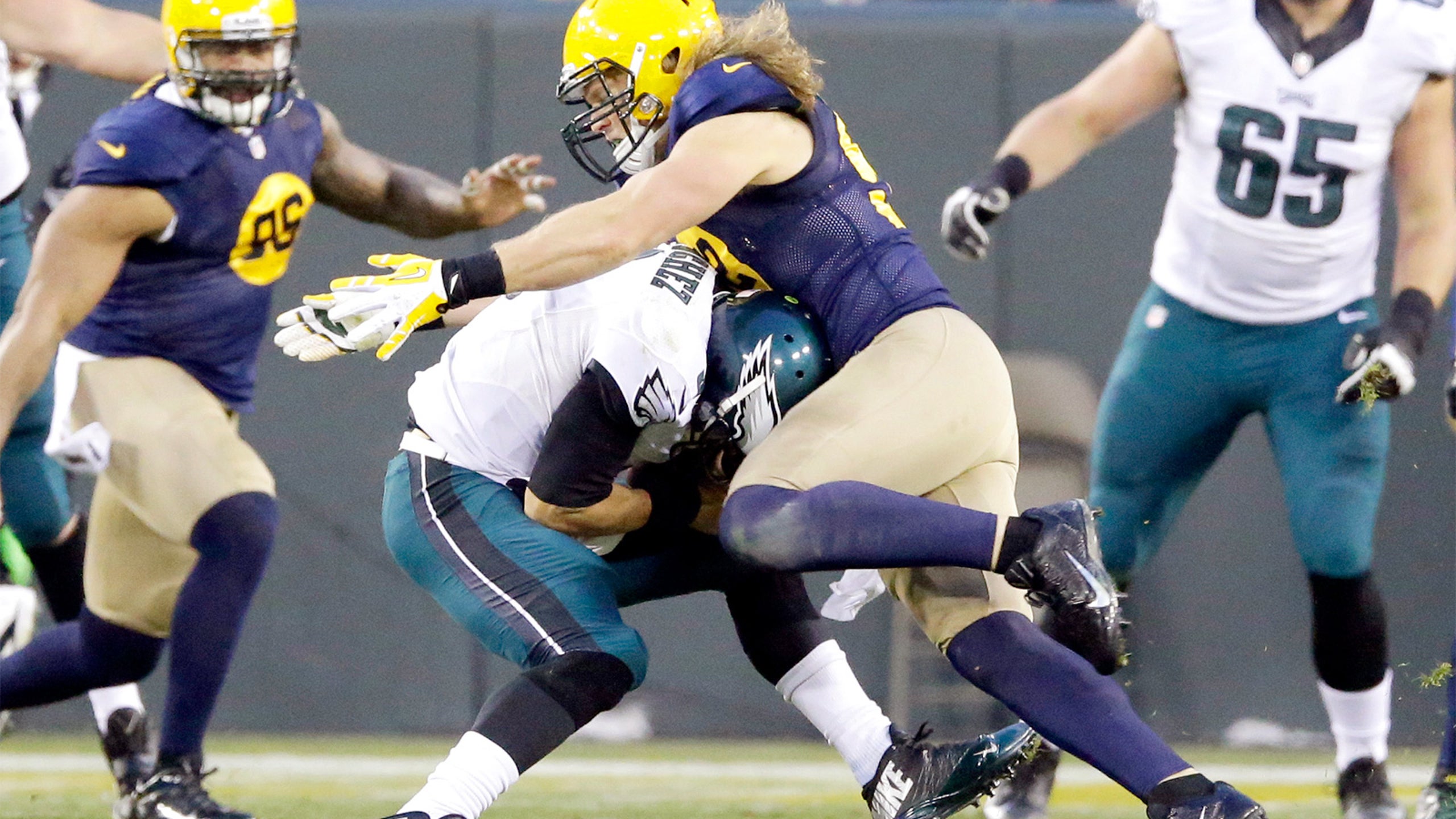 Watch Clay Matthews' hair flow while he sacks Mark Sanchez
BY Sid Saraf • November 16, 2014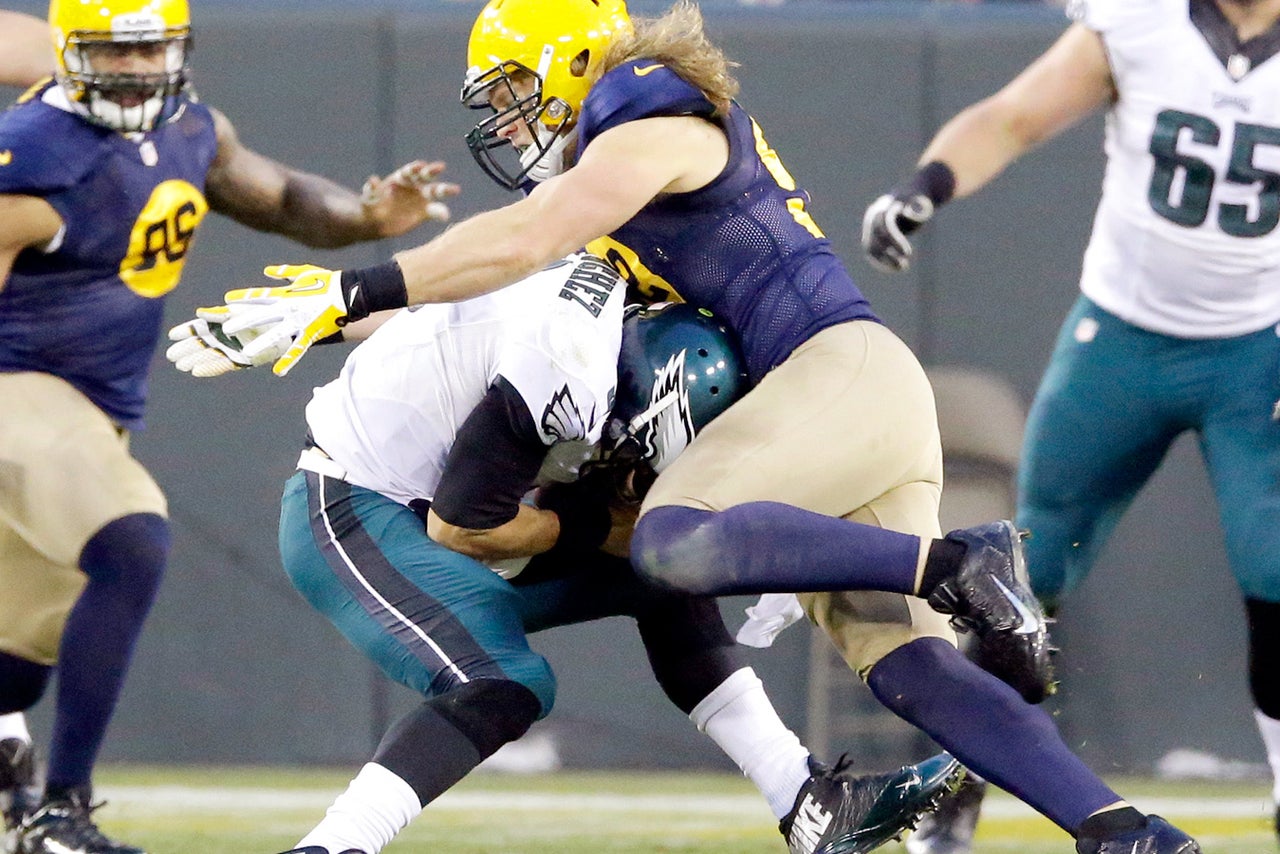 Clay Matthews has amazing hair. It flows, like the mane of a majestic lion sitting on a cliff and surveying his kingdown.
The Green Bay Packers star linebacker's locks were in rare form on Sunday against the Philadelphia Eagles. He broke free in the first half for a sack of QB Mark Sanchez and when you watch it in slow motion, you can see how dominant his hair truly is:
Wow. By the way, the sackee on that play -- Mark Sanchez -- was a former teammate of Matthews' during their college days at USC. Unlike Matthews, Sanchez however, has had some truly tragic hairstyles over the years. Presenting Exhibit A:
And Exhibit B:
Advantage Matthews. Now, just for fun, take a peek at Clay whipping his hair around.
---
---