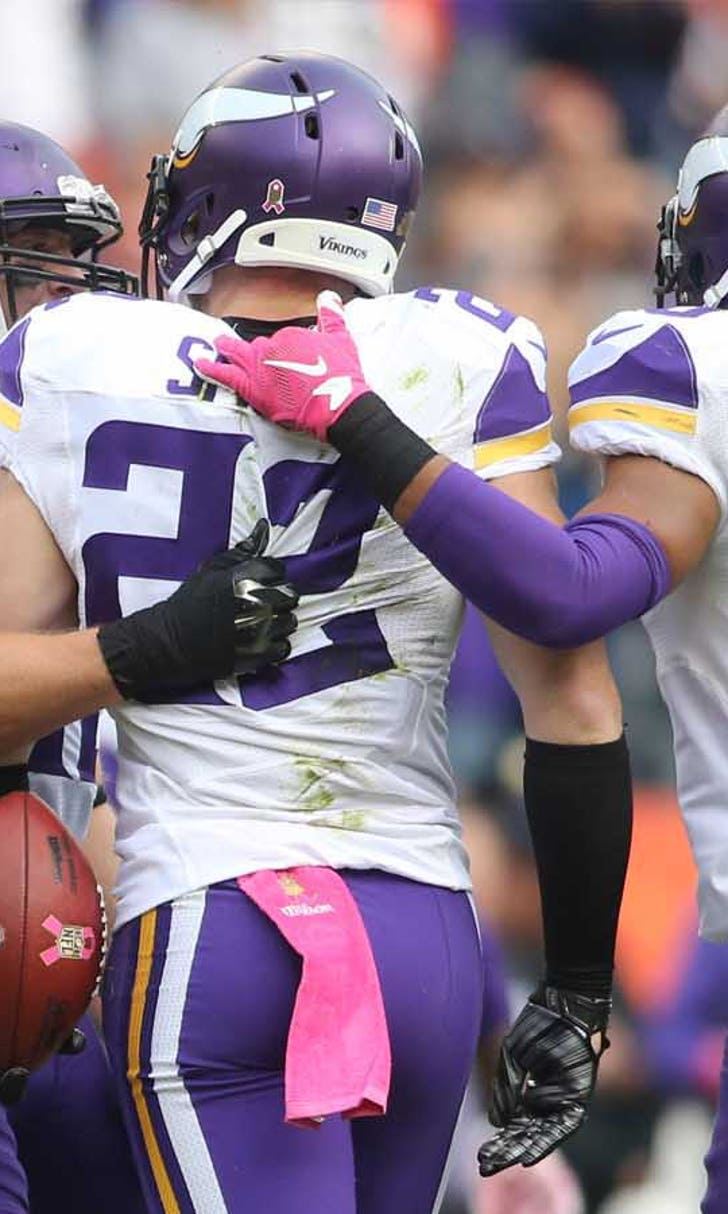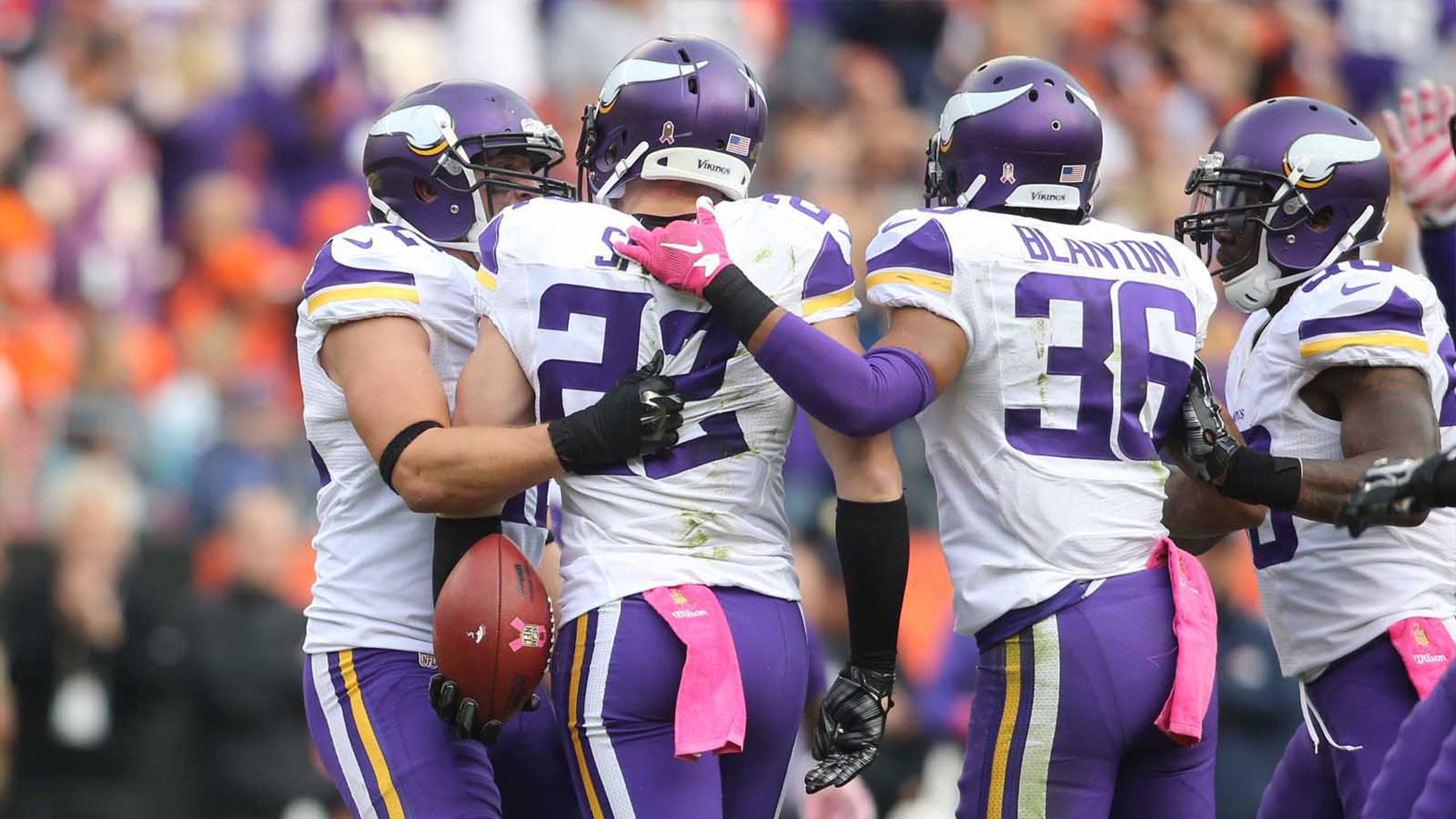 Vikings have historically had success coming off bye week
BY foxsports • October 12, 2015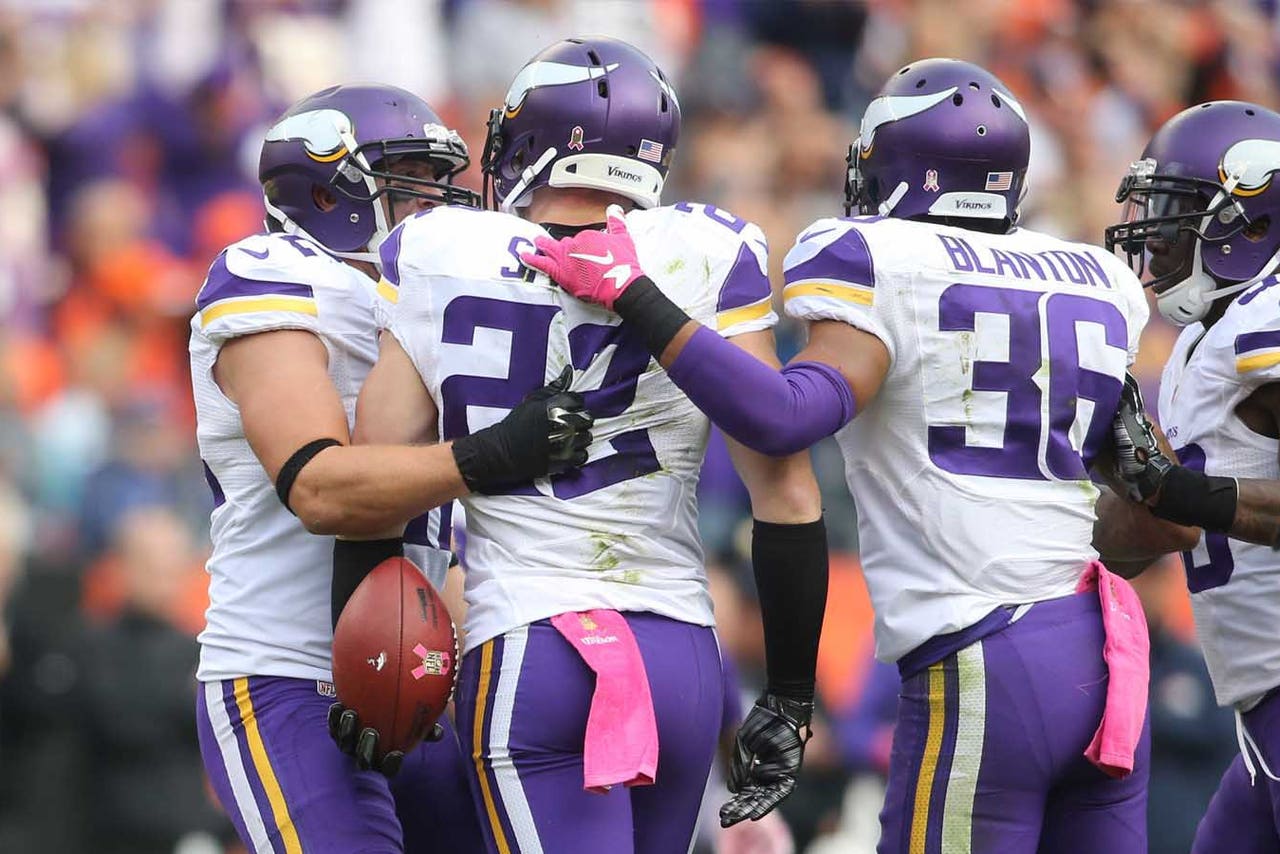 The Minnesota Vikings are 2-2 and coming off their Week 5 bye as they get ready for Sunday's game at home against the Kansas City Chiefs.
It was relatively early in the season to have a bye week -- only four times in the previous 25 years was Minnesota off prior to Week 5 -- and the Vikings haven't yet endured the kind of injuries that make the respite so welcome later in the campaign.
Still, from a historical perspective, the Vikings have had a lot of success the week after the bye, so perhaps they have reason to be optimistic about their chances against the Chiefs.
Since the NFL in 1990 implemented the practice of a bye week in the schedule, Minnesota has gone 16-9 (.640 winning percentage) in the ensuing game. In fact, through the 2009 season, the Vikings had only lost four times in 20 games the week after their bye. But the past five years, they have lost each game following their week off, and by a combined score of 168-60. So much for extra preparation.
Five other times the Vikings have had a bye in Week 5. They've gone 3-2 in the subsequent games. The team they've played most often after the bye is the Chicago Bears, against whom they are 1-4 in five games.
They've never faced the Chiefs coming off a bye.
Here are the results for Minnesota, by season, after their bye week.
Follow James Carlton on Twitter
Vikings after the bye
| | | | |
| --- | --- | --- | --- |
| Year | Bye Week | Opponent | Result |
| 2014 | 10 | Bears | Loss, 21-13 |
| 2013 | 5 | Panthers | Loss, 35-10 |
| 2012 | 11 | Bears | Loss, 28-10 |
| 2011 | 9 | Packers | Loss, 45-7 |
| 2010 | 4 | Jets | Loss, 29-20 |
| 2009 | 9 | Lions | Win, 27-10 |
| 2008 | 8 | Texans | Win, 28-21 |
| 2007 | 5 | Bears | Win, 34-31 |
| 2006 | 6 | Seahawks | Win, 31-13 |
| 2005 | 5 | Bears | Loss, 28-3 |
| 2004 | 4 | Texans | Win, 34-28 |
| 2003 | 6 | Broncos | Win, 28-20 |
| 2002 | 5 | Lions | Win, 31-24 |
| 2001 | 8 | Eagles | Loss, 48-17 |
| 2000 | 4 | Lions | Win, 31-24 |
| 1999 | 11 | Chargers | Win, 35-27 |
| 1998 | 6 | Redskins | Win, 41-7 |
| 1997 | 8 | Buccaneers | Win, 10-6 |
| 1996 | 8 | Bears | Loss, 15-13 |
| 1995 | 5 | Oilers | Win, 23-17 |
| 1994 | 7 | Packers | Win, 13-10 |
| 1993 | 3 | Packers | Win, 15-13 |
| 1992 | 6 | Lions | Win, 31-14 |
| 1991 | 14 | Buccaneers | Win, 26-24 |
| 1990 | 7 | Packers | Loss, 24-10 |
---
---