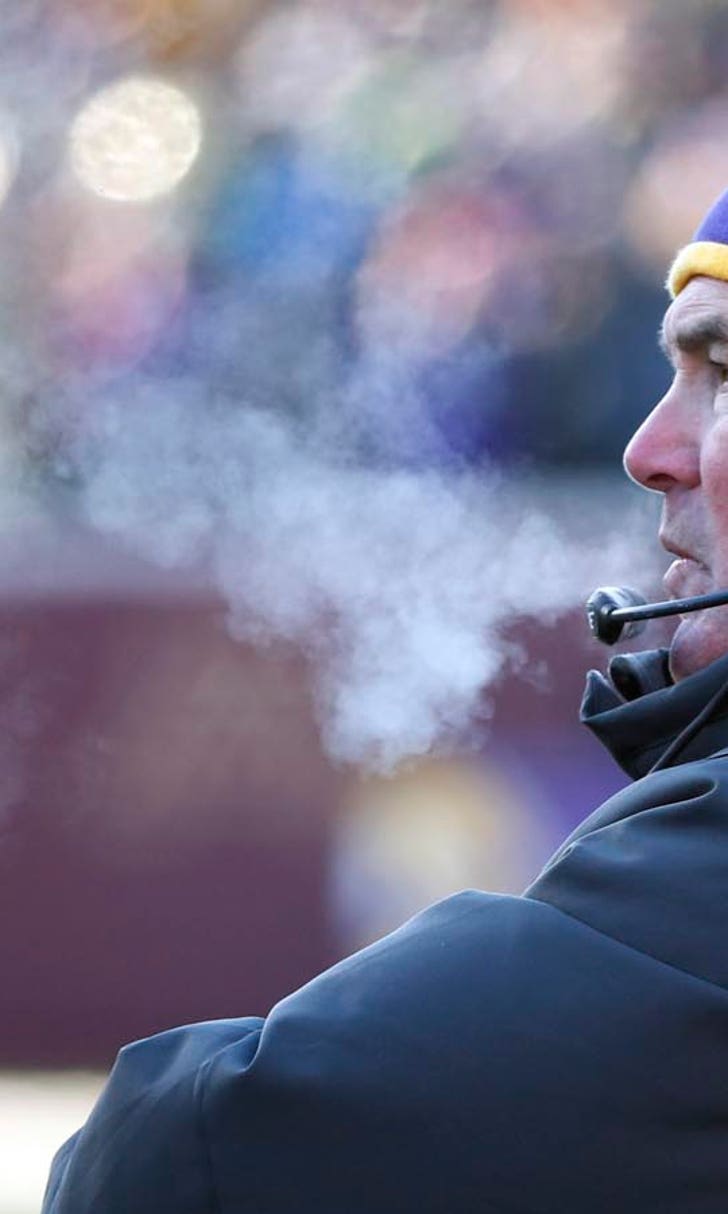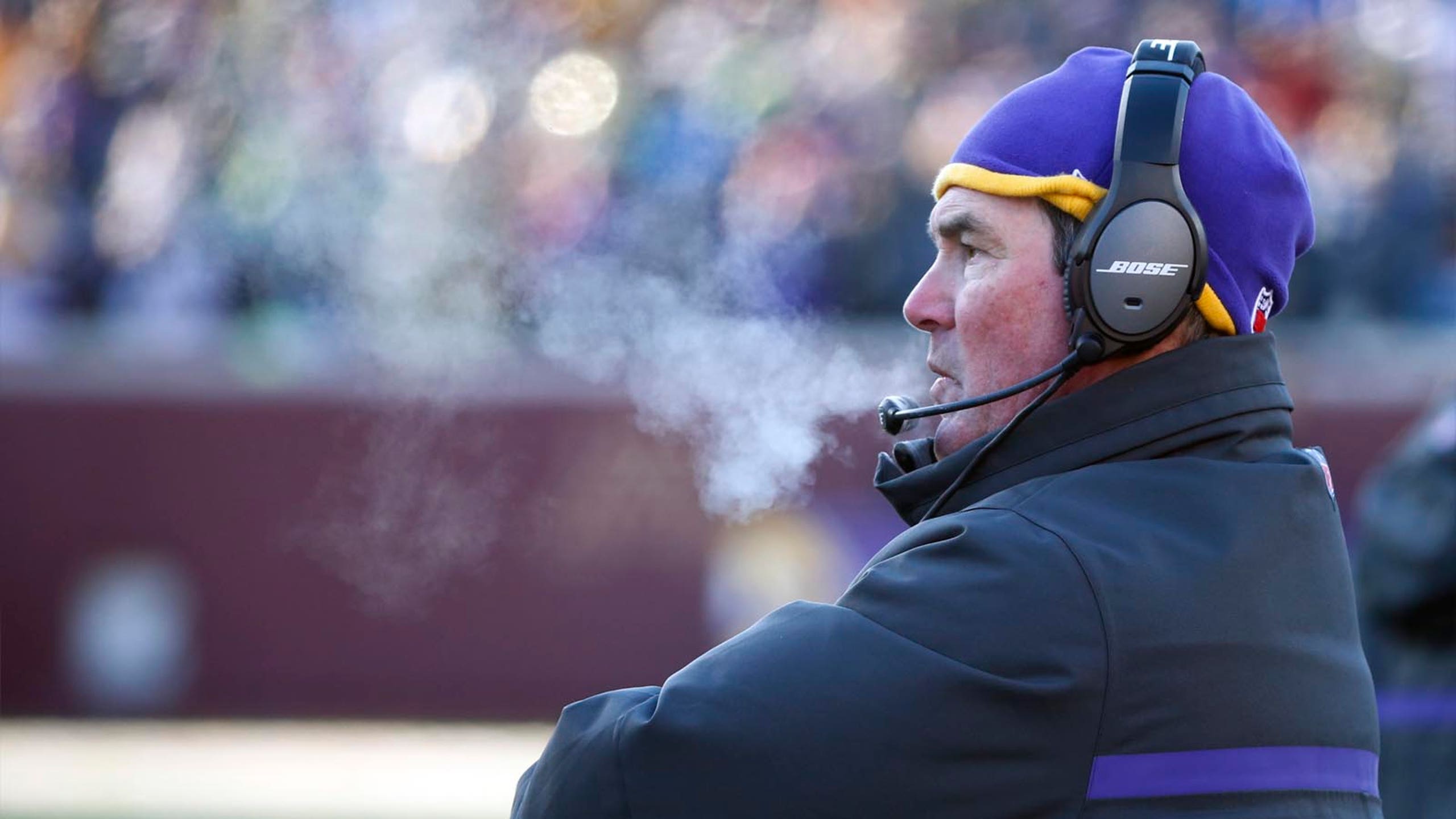 Vikings coach Zimmer shifting focus to offense in year three
BY foxsports • January 12, 2016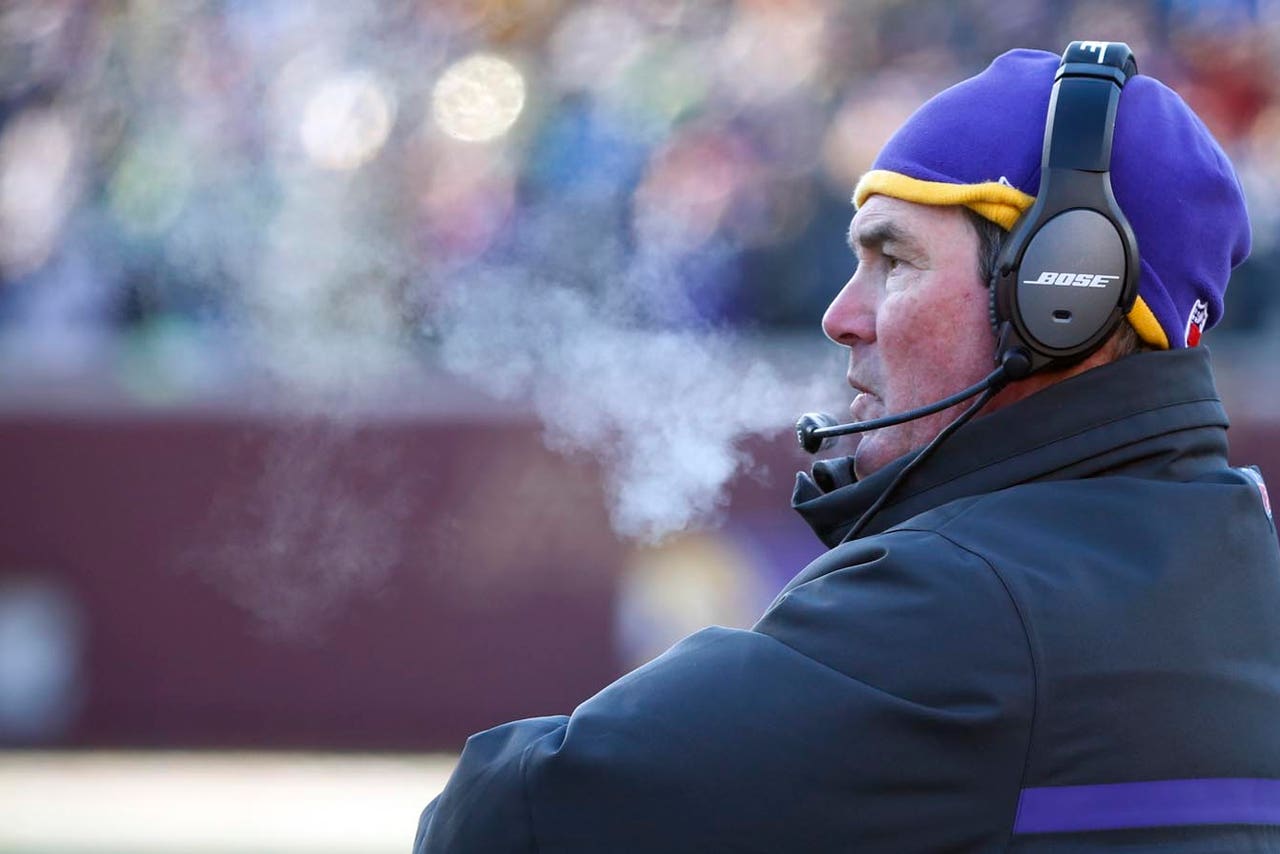 EDEN PRAIRIE, Minn. -- Mike Zimmer's mark on the Minnesota Vikings was always going to be defense first.
Two years into his time running the team, much of the work that's ahead for Zimmer will surround the teaching, strategy and talent on the other side of the ball.
Zimmer's first move was to fire offensive line coach Jeff Davidson, following a season of struggles at the position that began ominously with two veteran starters being sent to injured reserve. Zimmer revealed the move Tuesday, saying only that he "didn't want to" renew Davidson's contract.
Davidson, who began in his role with the Vikings in 2011, was one of six assistants that Zimmer retained from the previous regime under coach Leslie Frazier. The offensive line has been one of the team's biggest concerns over the last two seasons, so a change in leadership was hardly a surprise. The biggest problem was injuries, though, a hurdle beyond any coach's control.
"Sporadic, I would say. We've got to do better," Zimmer said, assessing the offensive line's performance for 2015.
Zimmer also said he has "no idea" whether center John Sullivan (back) and right tackle Phil Loadholt (Achilles) will simply step back in to their spots after sitting out the entire season and returning from major surgery.
Loadholt, who has one year remaining on his contract with a hefty salary cap hit close to $8 million, in particular is a question mark for 2016. His rookie replacement, T.J. Clemmings, isn't guaranteed a spot, either, Zimmer said, indicating all five starting jobs will be open for competition. Sullivan was the most entrenched entering the year, but veteran Joe Berger deftly filled in for him at a much lower salary.
The entire offense, really, will be under scrutiny after finishing with the fourth-fewest yards in the league. The Vikings were 16th out of 32 teams in scoring. Zimmer said he anticipates offensive coordinator Norv Turner to return, but another player with a huge salary cap hit and thus an uncertain status is wide receiver Mike Wallace, who went five straight games in the middle of the season with either one or zero catches.
Zimmer sent Wallace a text message Monday to reiterate his appreciation of the veteran's attitude despite his lack of involvement in the passing attack.
"I'm disappointed more so that it wasn't the season that he wanted or we wanted. I say this from my heart: I love this kid. I love the way he works. I love the way he competes," Zimmer said.
Running back Adrian Peterson's presence won't be a story through the spring and summer this time, after successful transition from NFL exile to NFL rushing leader. He's certainly not above reproach, though, starting with his fumbling problem that went dormant for a while but became a concern again in 2015.
Zimmer said he reminded Peterson of the case of former New York Giants running back Tiki Barber, who enjoyed success into his 30s after he started hanging on to the ball.
"Adrian can do that as well. Those are the kind of things that, trust me, I'm going to stay on his rear end about," Zimmer said.
Despite the NFL-most 1,485 yards rushing for Peterson, there were times the offense grew stagnant when the running lanes didn't open much early. The Vikings had to experiment, too, with their formations. Teddy Bridgewater was most effective in the shotgun, but Peterson has been most comfortable deep in the backfield with the quarterback behind the center.
Zimmer, at his season-ending news conference at team headquarters, wondered aloud whether he should have played Peterson in some preseason games to give the offense more time to click.
"I felt like we were figuring things out a little bit at the beginning of the year, especially offensively with that whole dynamic. That was probably a mistake that I made. I probably should have been more involved," Zimmer said.
On other subjects:
-- Linebacker Chad Greenway and cornerback Terence Newman will both be free agents, and despite his fondness for both players, Zimmer didn't make any assurances either one of them would return.
-- Trae Waynes would be the no-doubt replacement for Newman in the starting lineup, but Zimmer predictably cautioned against that assumption. "I'm not really going to hand out jobs on January 12," he said.
-- Wide receiver Cordarrelle Patterson, who will enter the final year of his rookie contract, has not made the strides necessary for a role bigger than special teams. "The proof's got to be in the pudding. He's got to do this and if he doesn't do it, then that's what he's going to be: He's going to be a returner," Zimmer said.
---
---