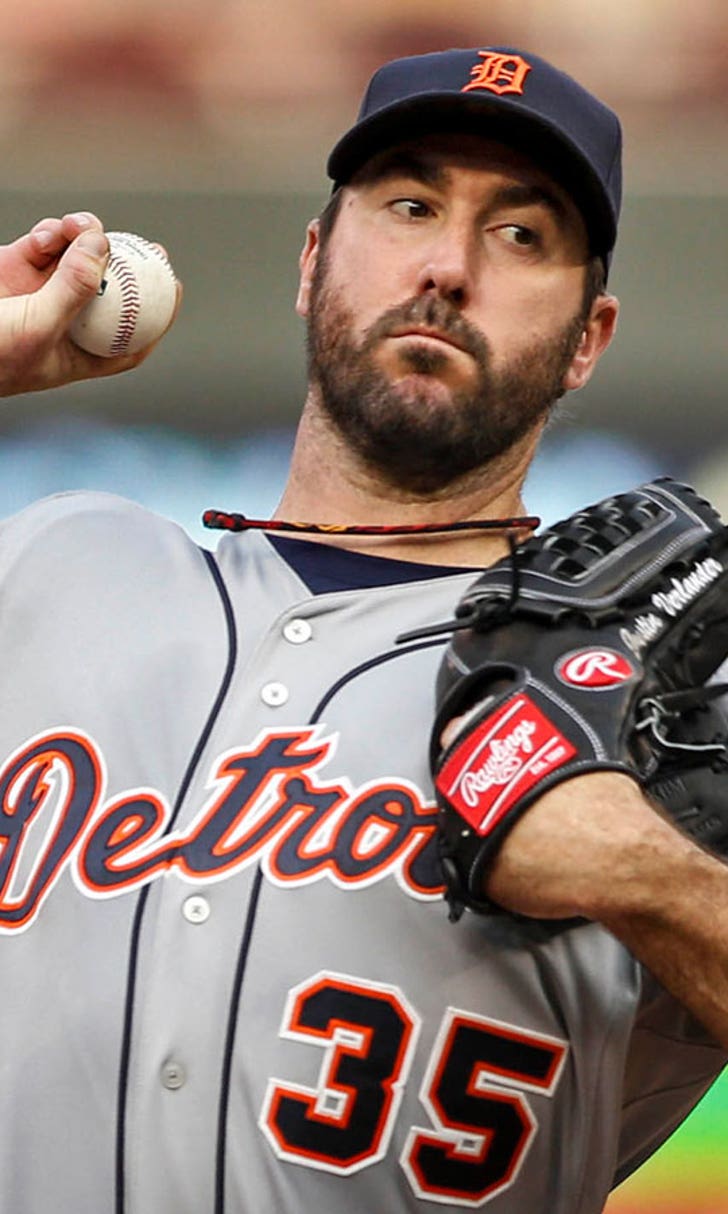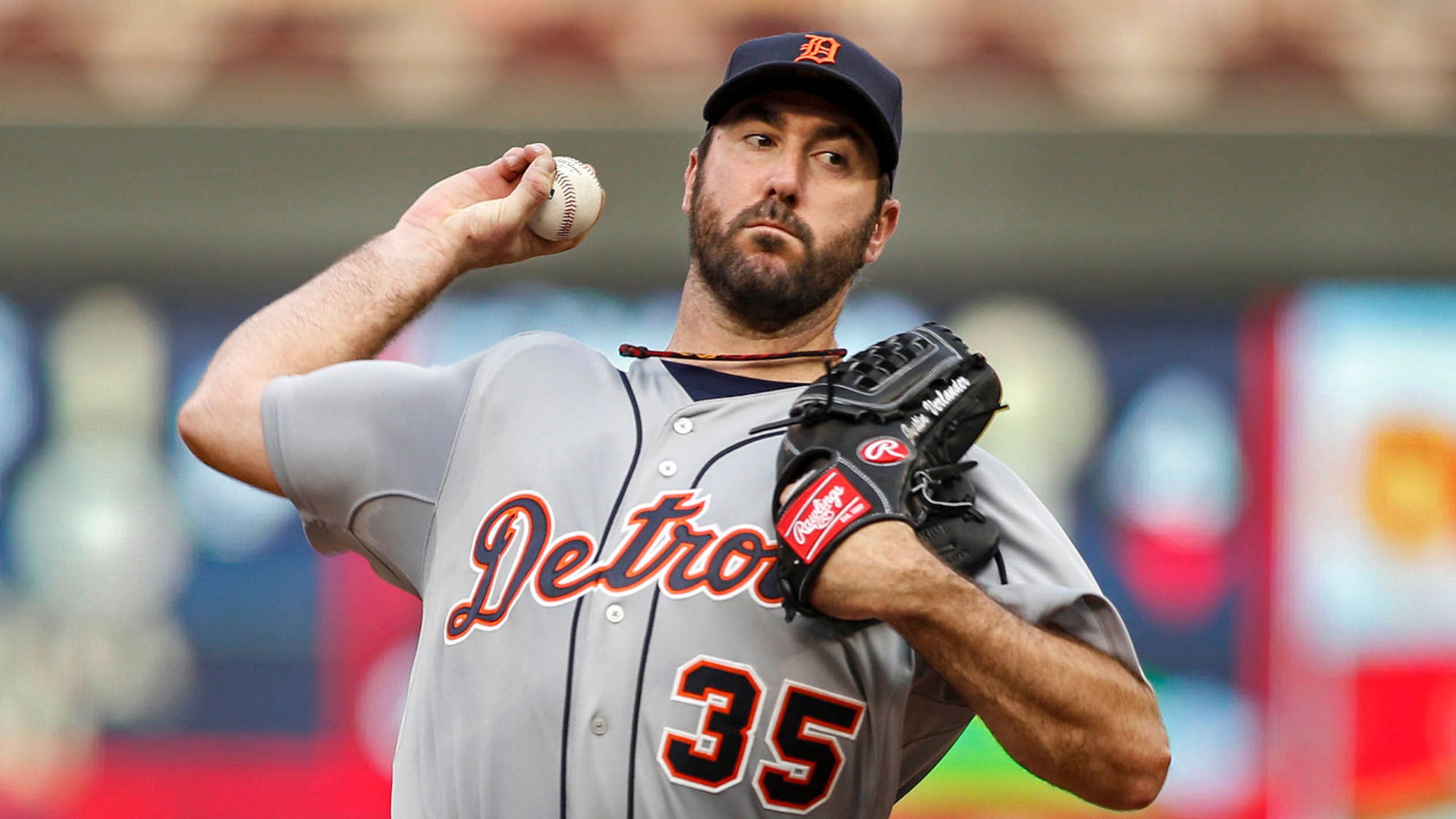 Verlander, Tigers open series in Boston
BY foxsports • July 24, 2015
Detroit Tigers ace Justin Verlander is still searching for his first win heading into his seventh start.
His former teammate, Rick Porcello, is enduring his own woes with the league's worst ERA among qualifying pitchers while being tied for the AL lead in losses.
They'll meet Friday night (6 p.m. pregame, 7:08 first pitch on FOX Sports Detroit) when Porcello faces his former team for the first time, with his faltering Boston Red Sox returning home after an eighth straight loss.
Detroit (47-48) has dropped all six starts by Verlander (0-3, 6.62 ERA), who has allowed at least six runs in three of them. The latest poor effort was Sunday's 9-3 home loss to Baltimore in which he was shelled for seven runs over a season-low 3 2-3 innings before being booed off the field.
"It really starts with looking in the mirror at myself," the right-hander told MLB's official website. "I need to be more consistent."
While the Tigers have received nothing from the former league MVP, Porcello (5-10, 5.79) has been one of baseball's worst pitchers. It's been surprising since he entered off a season in which he set career bests with 15 wins, a 3.43 ERA and 204 2-3 innings.
That capped his six-year tenure with Detroit, where he broke in as a 20-year-old in 2009. Boston (42-54) acquired him Dec. 11 for outfielder Yoenis Cespedes and pitchers Alex Wilson and Gabe Speier.
The right-hander fell to 1-8 with a 7.20 ERA in his last 10 outings after giving up three runs in five innings in Saturday's 3-0 loss at the Los Angeles Angels. The former teammate he has faced the most is Ian Kinsler, who is 6 for 10 in this matchup.
Verlander hasn't faced the Red Sox since losing Game 3 of the 2013 ALCS. He is 3-4 with a 3.63 ERA against them in 11 regular-season outings.
David Ortiz is 10 for 27 in the regular season against him while Dustin Pedroia is 1 for 18.
Cespedes returns to Fenway Park after he batted .269 with 33 RBIs in 51 games last year for Boston, which acquired him July 31 from Oakland.
Wilson is also back as the Tigers' best reliever with a 1.94 ERA. He posted a 3.38 ERA in two seasons with the Red Sox.
He's been the exception for one of baseball's worst bullpens, which has a 4.01 ERA. Reliever Ian Krol allowed the go-ahead run in Thursday's 3-2, 12-inning home defeat to Seattle.
"I don't know if you think I have a bevy of arms down there all named Mariano Rivera," frustrated manager Brad Ausmus said. "That's not how it works."
Detroit has dropped seven of 10. Kinsler is a bright spot, going 10 for 20 with two homers and seven runs in his last four games.
Boston is enduring its longest losing streak since Aug. 17-24. It had a 10-game skid May 15-25, 2014. Thursday's 5-4 loss to Houston capped a seven-game trip in which the Red Sox totaled 13 runs and batted .204.
Pedroia got Thursday off after going 1 for 22 since returning from the disabled list. He'll play at home for the first time since June 24.
The Red Sox will spend the night in Texas before flying home.
"We're going to come out and prepare and try to execute, try to win a ballgame," said slugger Mike Napoli, who went 3 for 4 with his first homer since June 17 to raise his average to .206.
---
---