Ventura deals seven strong innings to help Royals beat Astros 5-1
BY foxsports • July 26, 2015
KANSAS CITY, Mo. -- This was one nice day for Kansas City's rotation.
The Royals traded for Johnny Cueto and then used Yordano Ventura's seven sharp innings to beat Dallas Keuchel and the Houston Astros 5-1 on Sunday.
"I wanted to see the old Ventura out there and we saw it," Royals manager Ned Yost said. "That's good for us and bad for everybody else."
Ventura (5-7) allowed one run and six hits in just his second win in his last seven starts. The right-hander, who won 14 games last year, was demoted to Triple A Omaha on Tuesday and then recalled the next day after the Royals learned left-hander Jason Vargas would miss the rest of the year with an elbow injury.
"My confidence is a lot better after today," Ventura said through a translator. "I feel I pitched similar to last year. I was getting in a rhythm."
The Royals announced during the game they had acquired Cueto from Cincinnati for minor league left-handers Brandon Finnegan, John Lamb and Cody Reed, drawing a big cheer at Kauffman Stadium.
Cueto was one of the top starters on the market. He won 20 games last season and is 7-6 with a 2.62 ERA in 19 starts this year.
"I'm excited about my next chapter," Cueto said in Colorado, with Reds catcher Brayan Pena serving as his translator. "I know they play baseball very good. I'm excited because I know it's going to be good for my career and good for the team."
Keuchel (12-5), who started for the American League in the All-Star Game, was tagged for a season-high 10 hits in 6 2/3 innings. He also allowed five runs, matching a season high.
Watch the Royals Live pregame and postgame shows before and after every Kansas City Royals game on FOX Sports Kansas City.
The Royals got off to a fast start, scoring four times in the first inning. Keuchel allowed a total of four first-inning runs in his first 20 starts of the year.
Kansas City opened with three straight singles to load the bases. After consecutive grounders led to a pair of forceouts at home, Omar Infante hit a two-run single and Cheslor Cuthbert doubled home two more runs.
Cuthbert has hit in all five of his games in the majors.
"I really didn't feel like the bases were loaded, just based on some of the contact that was being made," Keuchel said. "I felt like there were only a few hard hits all day. That's just the way it goes sometimes. You know as a ground-ball pitcher they're going to find holes. I feel like they were finding every hole in the first inning, but it's my job to kind of shore up some things and sure enough, I did. It's one of those days I'd like to have the first inning back, but I battled."
Lorenzo Cain added a two-out drive in the second for his 11th homer. He had two hits after going 3 for 21 in his previous five games.
"I told Dallas on the mound in the seventh, to get us into the seventh the way he did showed a lot of perseverance," Astros manager A.J. Hinch said. "I think it's easy when you get singled to death, so to speak, it's easy to cave. And Dallas didn't cave. He kept us in the game."
Houston got its only run in the second. Evan Gattis led off with a triple and scored on Colby Rasmus' single.
SUNSHINE ROYALS
The Royals have won five straight day games and are 10-1 in their past 11 afternoon encounters.
TRAINER'S ROOM
Astros: INF Jed Lowrie (right thumb ligament tear) is 2 for 7 in three games with Double A Corpus Christi. "He hasn't fielded a ground ball yet in rehab, which I'm very frustrated with," Hinch said. After having Sunday off, Lowrie will play Monday and Tuesday and then be re-evaluated.
Royals: LF Alex Gordon (left groin strain) is throwing and hopes to take swings off the tee this week. "Baby steps," Gordon said.
UP NEXT
Astros: After an off day, RHP Collin McHugh (11-5, 4.25 ERA), who is 5-2 with a 2.85 ERA in his past seven outings, starts Tuesday against the Angels.
Royals: RHP Edinson Volquez (9-5, 3.15 ERA) starts Monday at Cleveland as the Royals open a 10-game trip.
---
---
MLB odds: Why now is the best time to bet on the Chicago White Sox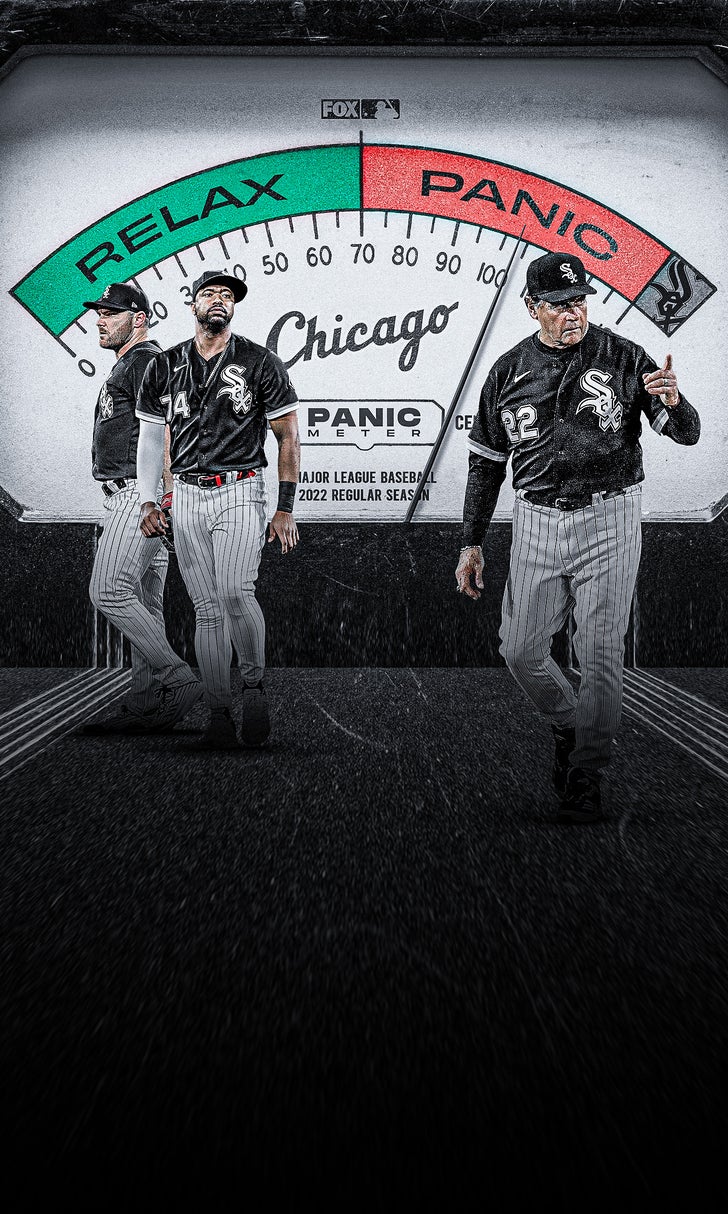 As White Sox struggle out of the gate, is it already time to panic?