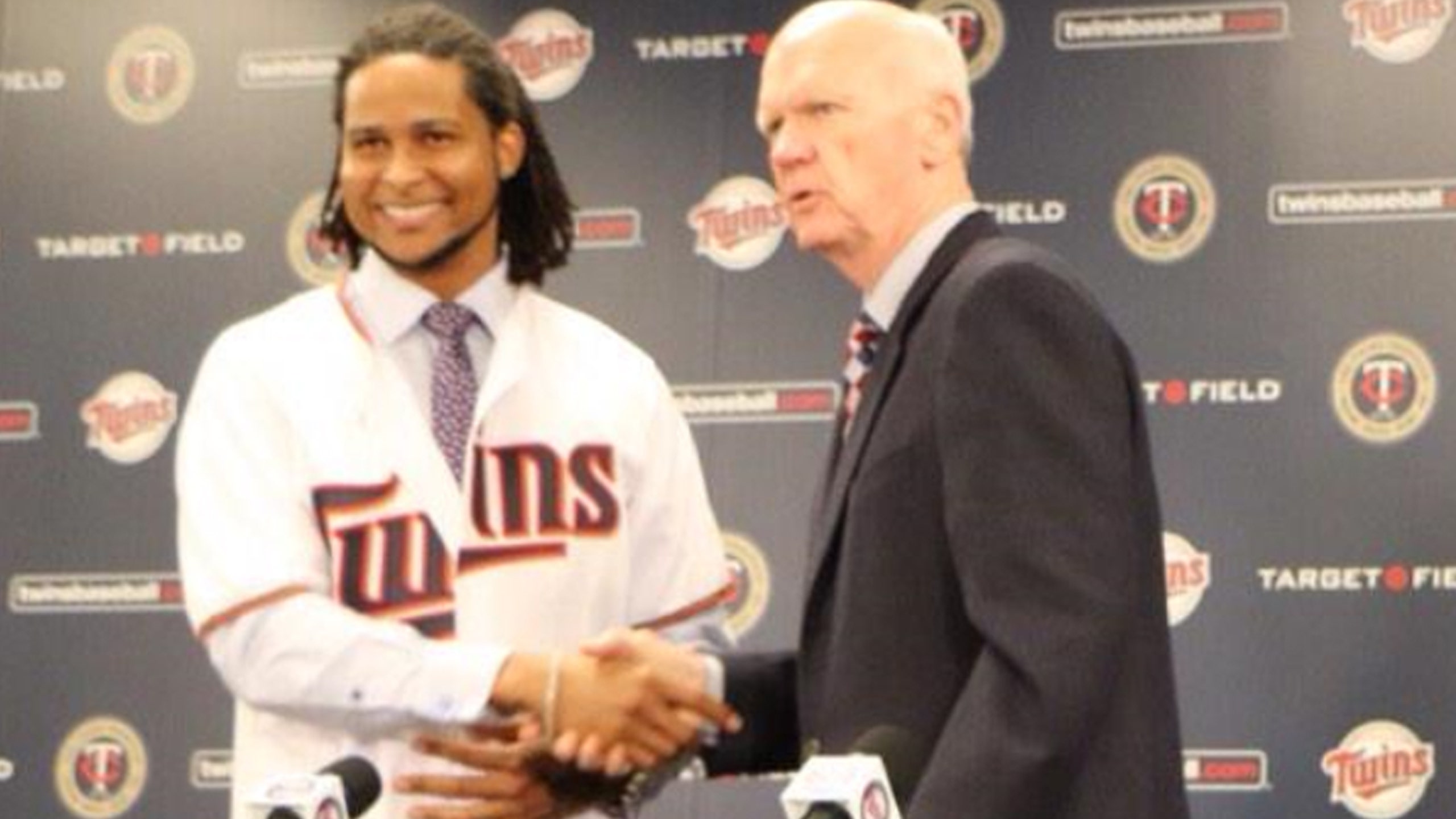 Twins' link with Ervin Santana has history
BY foxsports • December 13, 2014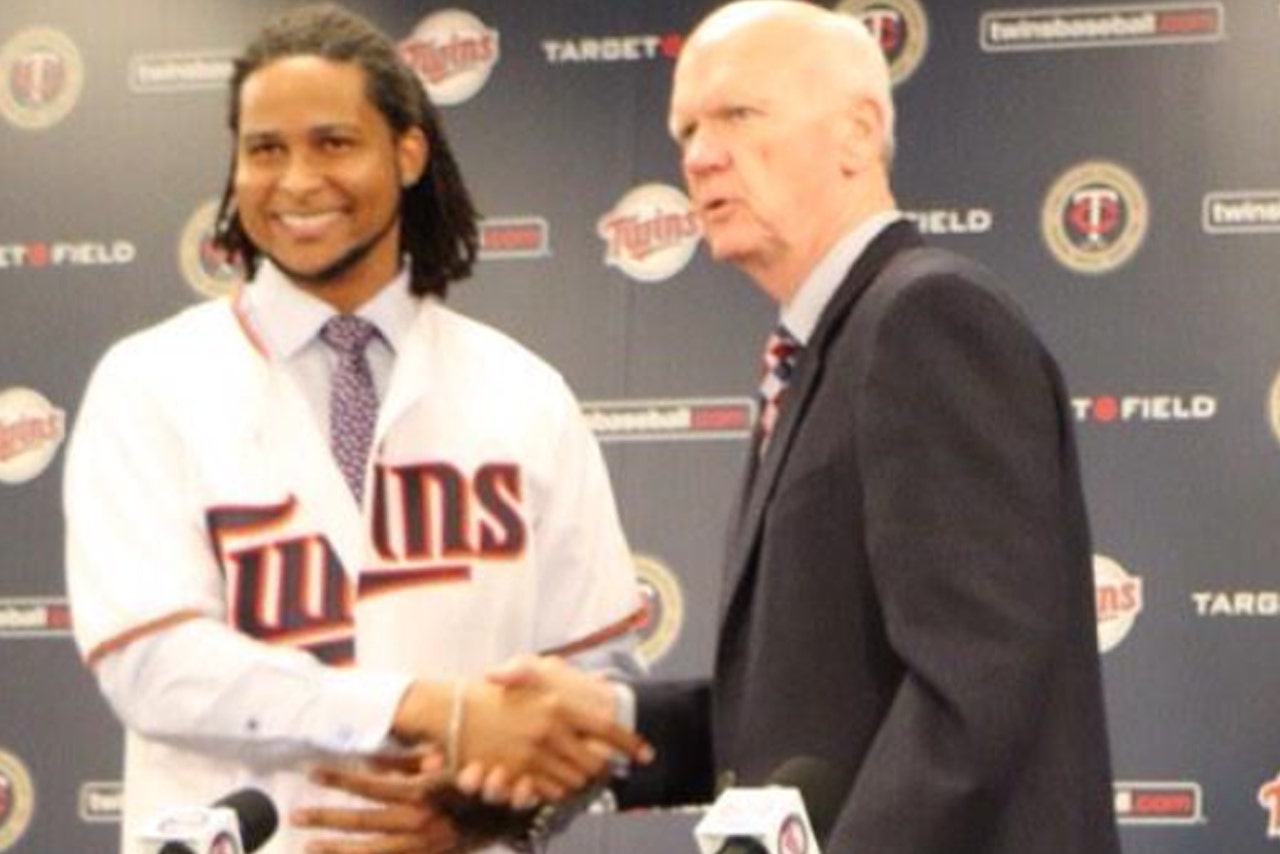 MINNEAPOLIS -- Scouting the Midwest League in 2002, the Minnesota Twins stumbled upon a pitcher named Johan Santana in which they saw the potential for a long major-league career.
Santana was playing for Cedar Rapids, now an affiliate in the Minnesota organization. But in 2002, Santana's rights belonged to the Anaheim Angels. The irony struck Twins general manager Terry Ryan.
Johan Santana -- the lefthander from Venezuela -- was in his first full season with Minnesota, the start of a six-year run in which he became one of the top pitchers in Twins history, winning two Cy Young awards. The Johan Santana who so intrigued Ryan in 2002 was a 19-year-old righthander from the Dominican Republic.
Twelve years later, Ryan has the other Johan, better known as Ervin Santana.
Santana signed a four-year, $55 million contract with the Twins on Saturday, the richest free-agent contract in team history which includes an option for a fifth year. The interest back then was realized this week.
"We saw him and everybody got excited," Ryan said Saturday after Santana was introduced in a press conference. "Of course his name at that time was Johan and we already had one, so it was kind of ironic. . . . just like everybody does, you recognize and you always put it into your evaluation process where if you ever had a chance to do something with the Angels that Johan Santana wouldn't be a bad guy to get. So, that's kind of about the first time anybody recognizes he was going to be a pretty good pitcher."
Of course, Ervin Santana heard plenty about his namesake back then as well. He was a tall, lanky starter who was in his second year of professional baseball after being signed as an amateur free agent by the Angels in 2000. Santana went 14-8 with a 4.16 ERA and 146 strikeouts in 147 innings for Cedar Rapids in 2002.
Ervin was known by his birthname, Johan. He would get cards in the mail asking for autographs of the Twins' budding star. He decided he'd be better off changing his name and chose Ervin as a nod to basketball great Earvin "Magic" Johnson.
"I like Earvin 'Magic' Johnson, so everybody call me Magic," Santana said Saturday. "So that's why (he chose Ervin). I like Magic Johnson."
No matter the name, Ryan was interested. He just never had the chance to bring Santana to the Twins.
"When you see a guy that's 18 or 19 in the Midwest League succeed, those types of guys aren't exactly just people that they're going to push over to another club," Ryan said.
Ervin made it to the major leagues in 2005 and has averaged over 188 innings, 11.9 wins and 150.7 strikeouts in 10 seasons, nine spent in the American League. After eight seasons with the Angels, Santana pitched one year with the Kansas City Royals before one season in the National League last year with the Atlanta Braves in which he went 14-10 with a 3.95 ERA and 179 strikeouts in 196 innings.
Ryan and the Twins had also discussed signing Santana last season before the he signed a one-year deal with Atlanta.
For Santana, the connections to Minnesota are numerous, and had more to do than just a familiar name. Unbeknownst then, Santana was doing his background research on the Twins' organization by talking to his neighbors, Francisco Liriano and Alexi Casilla.
Santana also played five seasons with Torii Hunter in Los Angeles. Hunter, the former Twins' outfielder who re-signed with the team two weeks ago, started making calls to recruit Santana.
"It started with Francisco Liriano a long time when he was pitching here in Minnesota," Santana said. "I was asking about the team and the clubhouse and everything. He just told me good things, and same thing with Alexi Casilla. And a few days ago Torii Hunter was calling me and talked to me about it."
Santana said he chose the Twins, in part, because of the things he had heard from Liriano, Casilla and Hunter.
"We had a couple built-in people there that have been with us a number of years that helped us, I think," Ryan said.
And Minnesota landed its next Santana.
To make room for Santana on the 40-man roster, the Twins designated Chris Parmelee for assignment.
Parmelee, 26, was a first-round draft pick by Minnesota in 2006 and made his major-league debut in 2011. Splitting time between outfield and first base, Parmelee hit .256 with seven home runs and 28 RBI last season for the Twins in 87 games. He played in a career-high 101 games in 2013, hitting .228 with eight home runs and 24 RBI.
Follow Brian Hall on Twitter
---
---