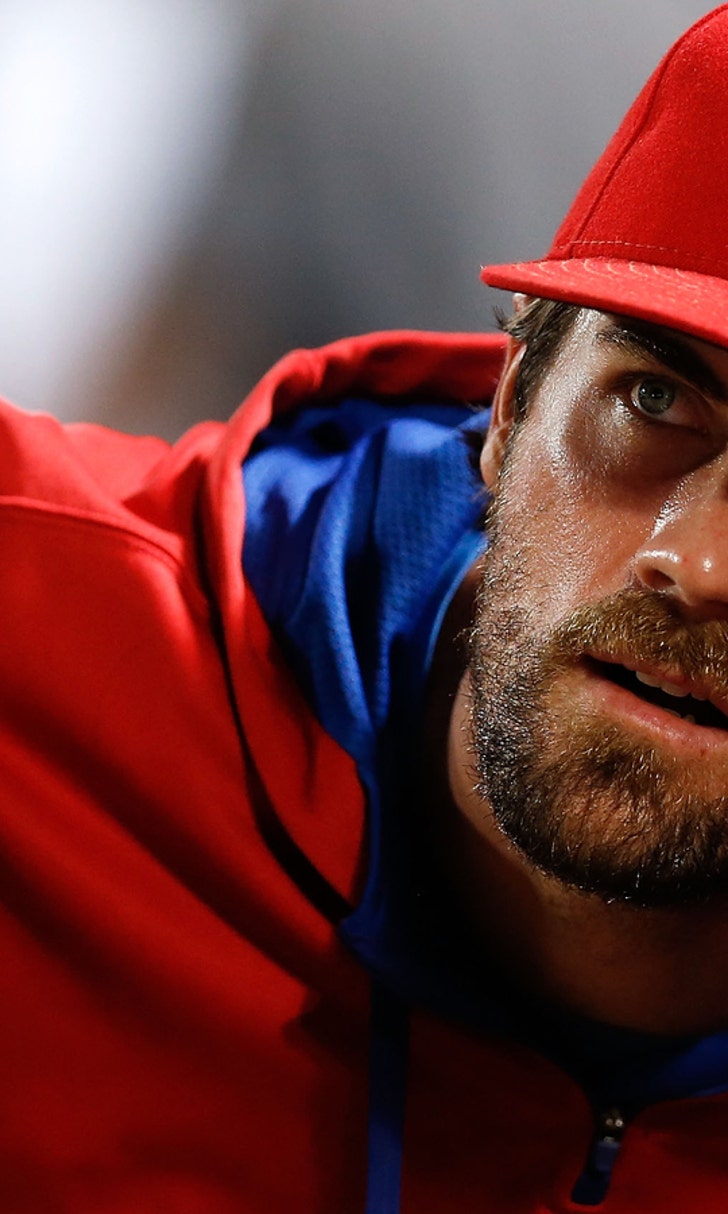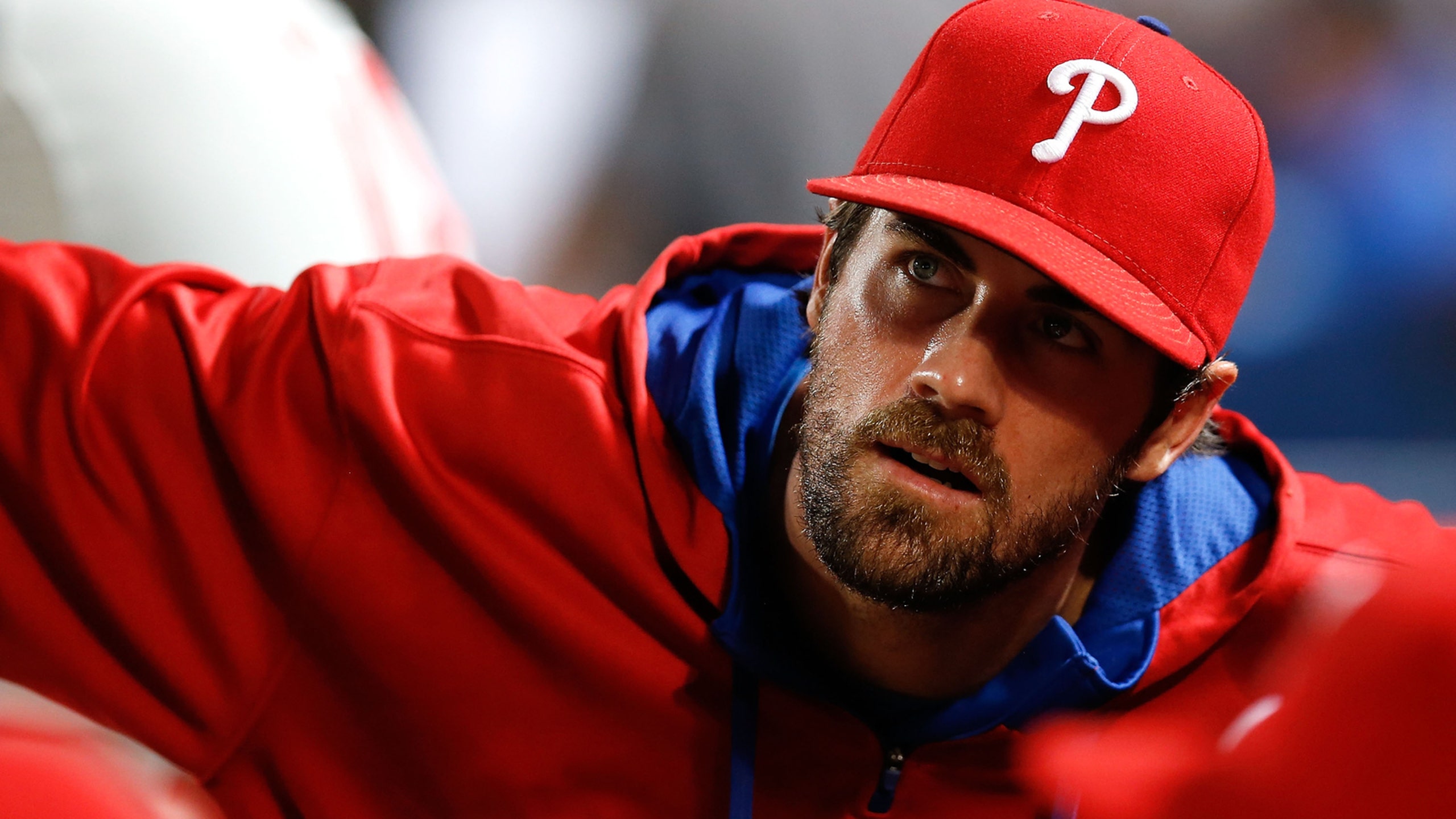 Top MLB trade rumors roundup
BY foxsports • July 25, 2015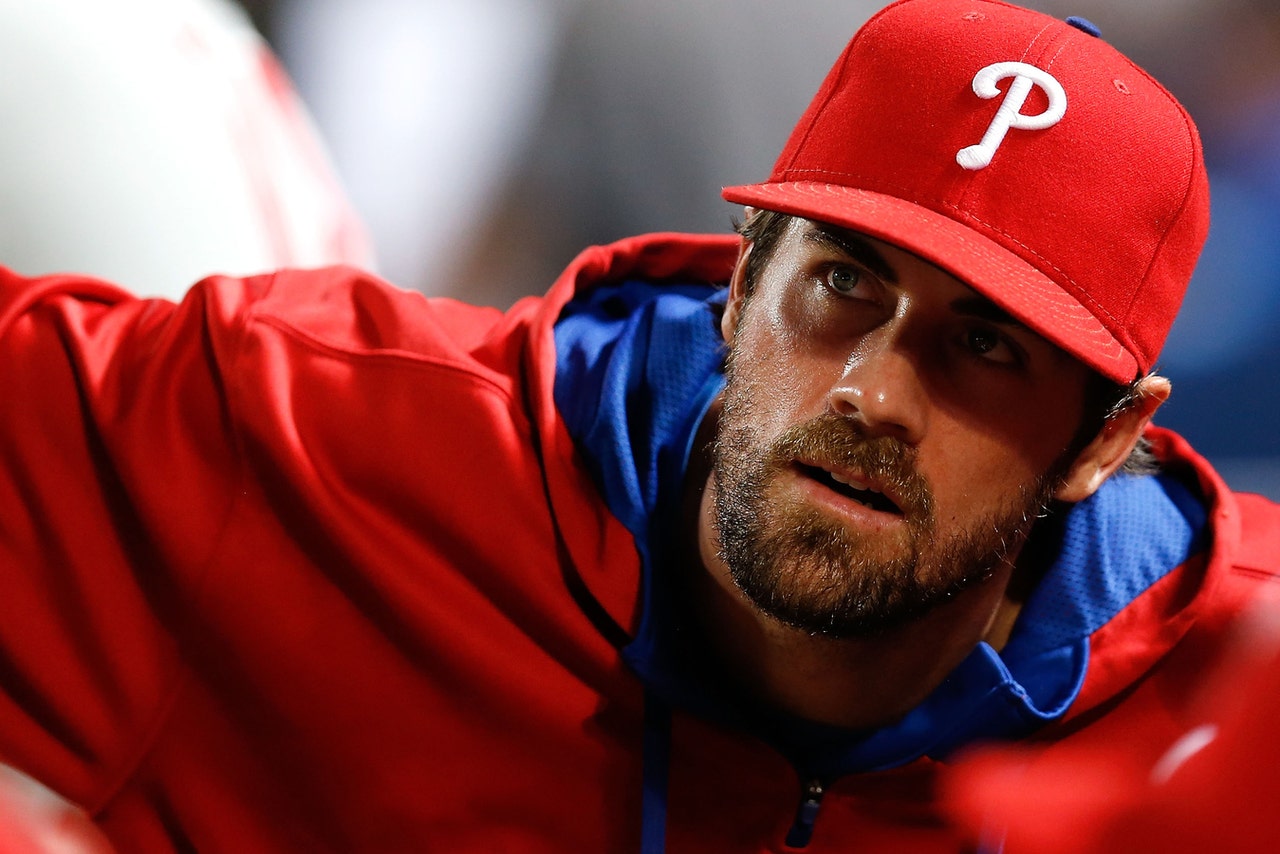 By Vincent Frank
With the non-waiver Major League Baseball trade deadline less than a week away, rumors are starting to swirl about some of the biggest names on the market.
In what will be a daily piece here at Sportsnaut over the next several days, here is a look at the latest rumors around the baseball world.
The New York Yankees seem interested in Cole Hamels
The hottest name around the MLB water cooler is Philadelphia Phillies starting pitcher Cole Hamels, who has indicated in the past that he'd rather play for a contender. Entering Saturday's action 11 games over .500 and with a clear advantage in the American League East, New York could very well look to add someone of his caliber for the stretch run.
As Rosenthal notes above, the issue here could very well be New York's unwillingness to give up some of its top prospects in any deal for the ace. Considering the market is now increased for Hamels after the Scott Kazmir trade, it's highly unlikely the Yankees will be able to deal for the starter short of giving up at least one of its top players in the farm. The Houston Astros and Texas Rangers have also been mentioned as possibilities for Hamels. Though, it remains to be seen where Houston is after acquiring Kazmir from the division-rival Oakland Athletics.
Zack Wheeler for Jay Bruce deal fell through
Even after adding Kelly Johnson and Juan Uribe to the mix on Friday, the New York Mets still have an obvious need for bats. One potential deal sending Wheeler to the Cincinnati Reds for outfielder Jay Bruce reportedly fell through. Still, it does appear that the Mets are looking at moving Wheeler for the right price.
This makes some sense considering the excess of pitching and lackluster hitting that New York possesses right now. Wheeler, 25, underwent Tommy John Surgery this past March and is expected to be ready to return to the bump at some point in the first half of the 2016 campaign. Any team acquiring him would likely look to offer up a smaller than expected return considering said injury. That could make it more difficult for the Mets to trade him.
San Francisco Giants interested in David Price
At 45-50 entering Saturday's action, it appears that the Detroit Tigers may very well become sellers prior to the July 31 non-waiver trade deadline. In this, they are reportedly prepared to offer up both David Price and Yoenis Cespedes in potential deals. Though, reports are indicating that the team is still deciding on what its trade deadlines plans will be.
If Price is indeed on the market, the Giants are said to be interested. While general manager Brian Sabean has made a point of keeping his limited farm supply intact in recent seasons, San Francisco might not have a choice here. They entered Saturday's game against Oakland three games behind the Los Angeles Dodgers in the National League West. And at 52-44 on the year, they are currently on par with other teams battling for the league's two wild card spots. Adding someone of Price's caliber to go with 2014 World Series MVP Madison Bumgarner would be huge. Heck, it may very well be worth the Giants' time to bring Cespedes into the conversation as well.
Speaking of Price…
Considering the ace starter is slated to become a free agent this winter, it would make sense for Detroit to give any team looking to acquire the All-Star a window to negotiate a long-term deal. This would likely increase the bounty Detroit receives in any Price-related deal.
Yaisel Puig rumors are just that…rumors
The Los Angeles Dodgers reportedly told the enigmatic outfielder that he will not be traded this upcoming week. That runs contrary to previous reports indicating that the team would consider moving him for the right price. While ultra-talented, there have been some issues with Puig's personality in the Dodgers' locker room. It will be interesting to see if another team considers offering the Dodgers a trade they can't refuse. Imagine someone like the Reds calling up L.A. about a Puig for Johnny Cueto deal. That would be hard for the first-place Dodgers to turn down.
Philadelphia Phillies and Washington Nationals have discussed Jonathan Papelbon
Three of the five semi-major trades that have gone down over the past week involved division rivals. While that may seem a tad odd on the surface, the knowledge front office's have with rival teams' players makes trades between said squads much easier to facilitate. In this, it's being reported that the Nationals have discussed a potential trade for this embattled Phillies closer. Though, it's hard to image what Washington would envision Papelbon's role being with Drew Storen performing at a high level in the closer role.
The Oakland Athletics are officially open for business
After dealing Scott Kazmir to Houston earlier this month, Billy Beane and the A's are looking to move a few other veteran parts. Ben Zobrist, Tyler Clippard and Josh Reddick are the three names apparently headed out of town over the next week. Oakland had discussed a Zobrist deal with the Mets—a deal that now seems unlikely with the latter adding Johnson and Uribe in a deal on Friday. The likeliest scenario here is Oakland finding three separate trade partners for these valuable commodities.
More from Sportsnaut:
---