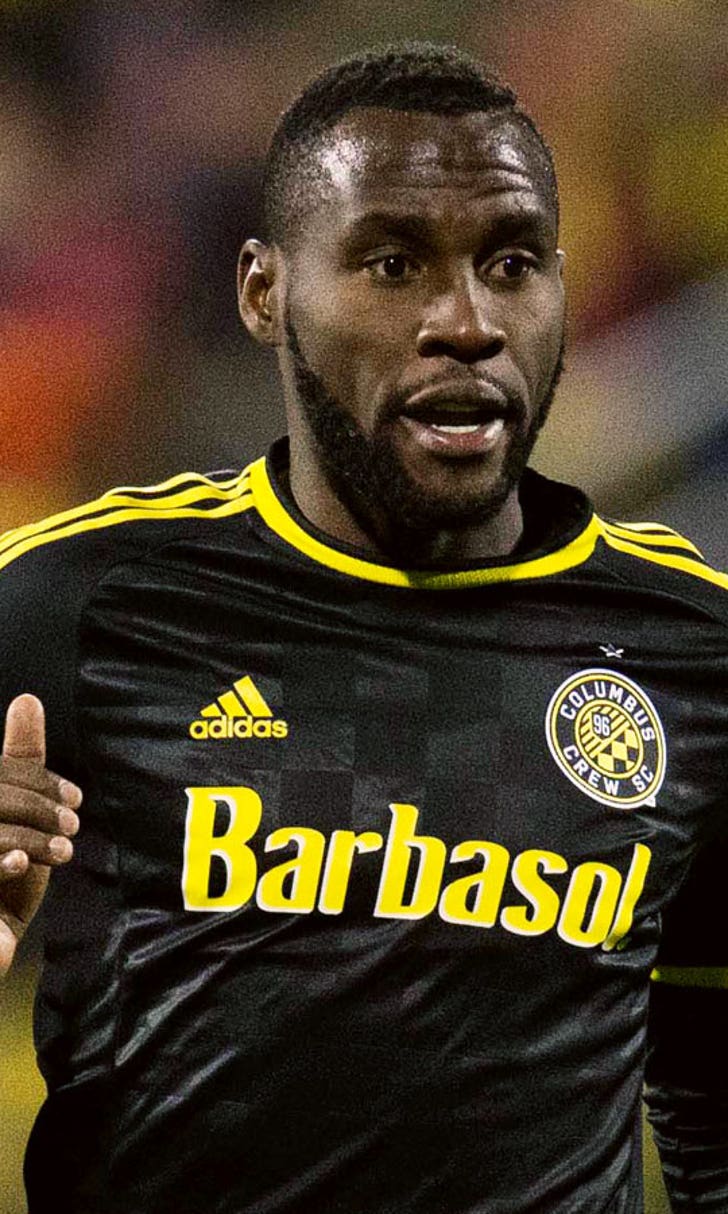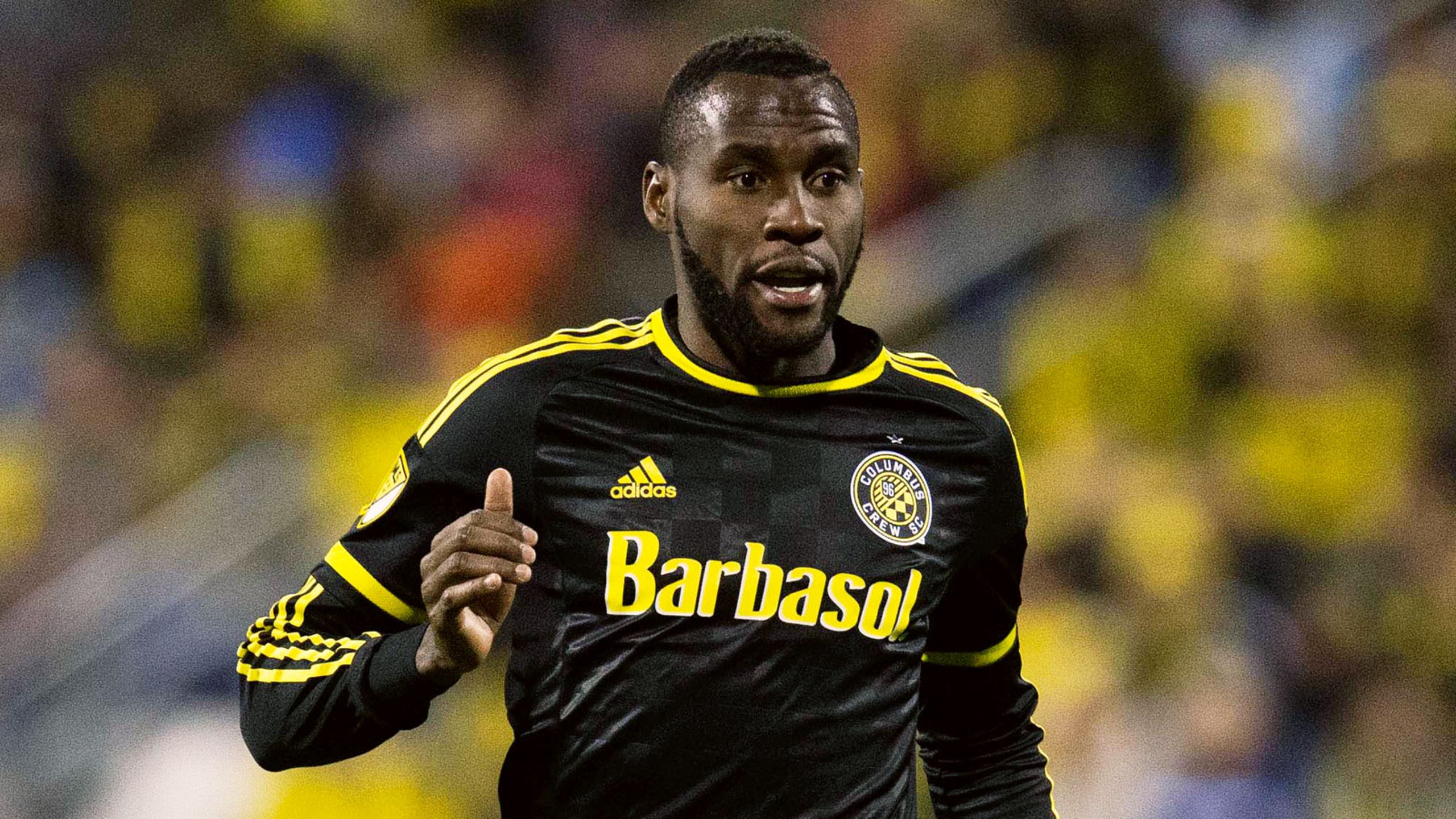 Tony Tchani aims to take his chance with USMNT
BY Kyle McCarthy • January 28, 2016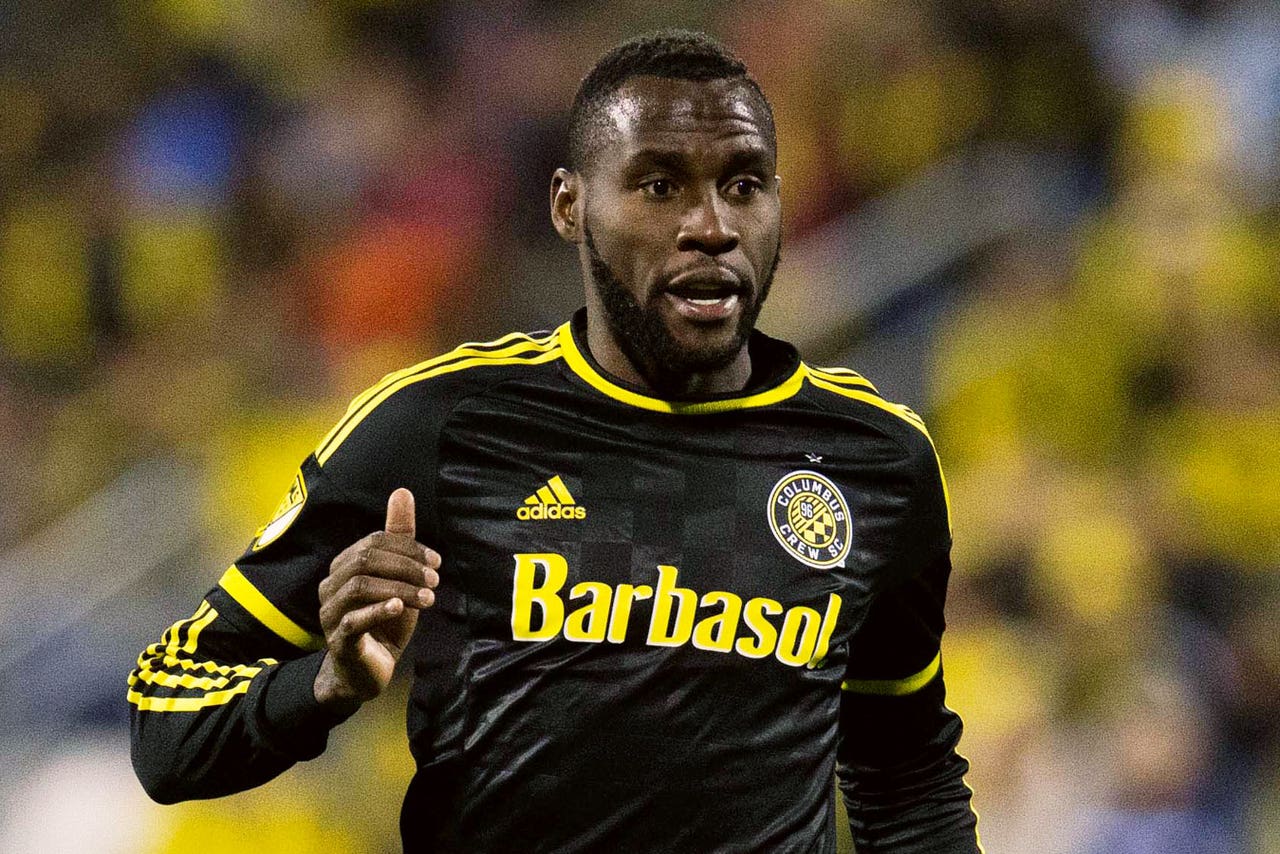 Everything started with a simple message from a colleague on WhatsApp last fall. Montréal Impact defender Ambroise Oyongo reached out to tell Tony Tchani that a few folks from the Cameroon football federation wanted to speak with him. He didn't say why. He just laid the foundation for Tchani's winding path to international soccer with a couple words.
It proved an appropriately circuitous way for the 26-year-old midfielder to enter the reckoning.
The path from a childhood in Bafang, Cameroon to a flourishing professional career in Columbus, Ohio inevitably requires a few twists and turns along the way. Tchani rolled with all of them -- the arrival in the United States just before he turned 17, the permanent residency obtained during his successful spell at Virginia, the U.S. citizenship procured two years ago and the trying start to his professional career with New York Red Bulls and Toronto FC -- and stood tall in the end. His progress over the past two years placed him in a position to receive that text message and start his international career in earnest.
One message led to a series of exchanges. Tchani eventually landed a call-up for a pair of World Cup qualifiers against Niger in November. He expressed his joy at his inclusion and made plans to link up with the team. And then fate once again intervened to keep him away and shunt him onto another course toward the U.S. national team.
"Before we played Montréal, I felt something in the back of my knee, going into my hamstring," Tchani told FOX Soccer from U.S. training camp in southern California. "I was able to try and go to Montréal. I felt it ahead of the game. That's why I got subbed out. I talked to the trainers after and we decided that it wasn't a good idea to go while I was hurt."
The injury set the stage for an opportunity Tchani always considered in the back of his mind. He first heard about the potential interest from U.S. coach Jurgen Klinsmann from a television broadcast. He didn't know Klinsmann and his staffers kept tabs on him as he emerged as a critical component of Gregg Berhalter's expansive approach in Columbus. He discussed the possibility with Berhalter -- a man he often credits for aiding his career substantially over the past couple of years -- and waited for the call to arrive.
Klinsmann eventually summoned Tchani for the January camp. The selection arrived at an awkward time given the missed opportunity with Cameroon in November.
"It's always good to be called up by a national team, but it was difficult one because I just got called up [by Cameroon] and I was injured," Tchani said. "My first thought was that I didn't want Cameroon thinking I just didn't want to go, you know? I felt like it came at the wrong moment because I was hurt."
Tchani considered those ramifications and discussed the situation with his mother. He found himself in an awkward spot -- called up by his native country and his adopted one -- and wanted to work through everything. The dialogue eventually prompted Tchani to pursue the opportunity afforded to him this month.
"Without the support of my family, I wouldn't be here," Tchani said. "I'm an only child. I had to talk to my mom. My mom told me to go and see how things work out."
The decision felt right to Tchani in the end, even if it carried some complications. He embraced his life in the United States from the moment he arrived as a teenager. He pursued citizenship earnestly. He wanted to explore the possibility of making the transition to the international level and see whether he could make his mark.
"That was something I was looking forward to: I wanted to be a national team player," Tchani said. "It's great to just be invited. The U.S. national team is a really, really big deal. Coming here, I'm happy to see how things work, get to know Jurgen [Klinsmann] and the coaching staff and seeing all of the guys. It's a good opportunity for me to come and see how everything works."
At the moment, everything is proceeding smoothly. Tchani is going through camp with Crew SC teammates Ethan Finlay and Wil Trapp, two familiar faces embarking on the same quest to entrench themselves at the senior level. The blend in this camp -- a mixture of established figures, fresh inclusions, fringe players, and Olympic hopefuls -- suits him well as he attempts to settle into his new surroundings.
It is a fitting way to take this next step. There are no assurances or guarantees ahead. It is simply a chance to grasp the opportunity provided by that first message and the circumstances that followed.
---
---