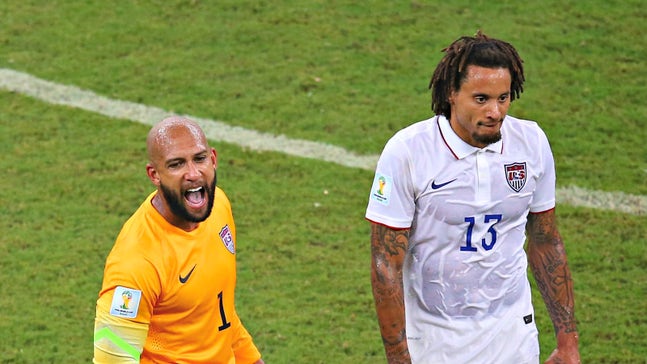 Tim Howard and Jermaine Jones will make the Rapids relevant, but will they be good?
Published
Mar. 20, 2016 2:15 p.m. ET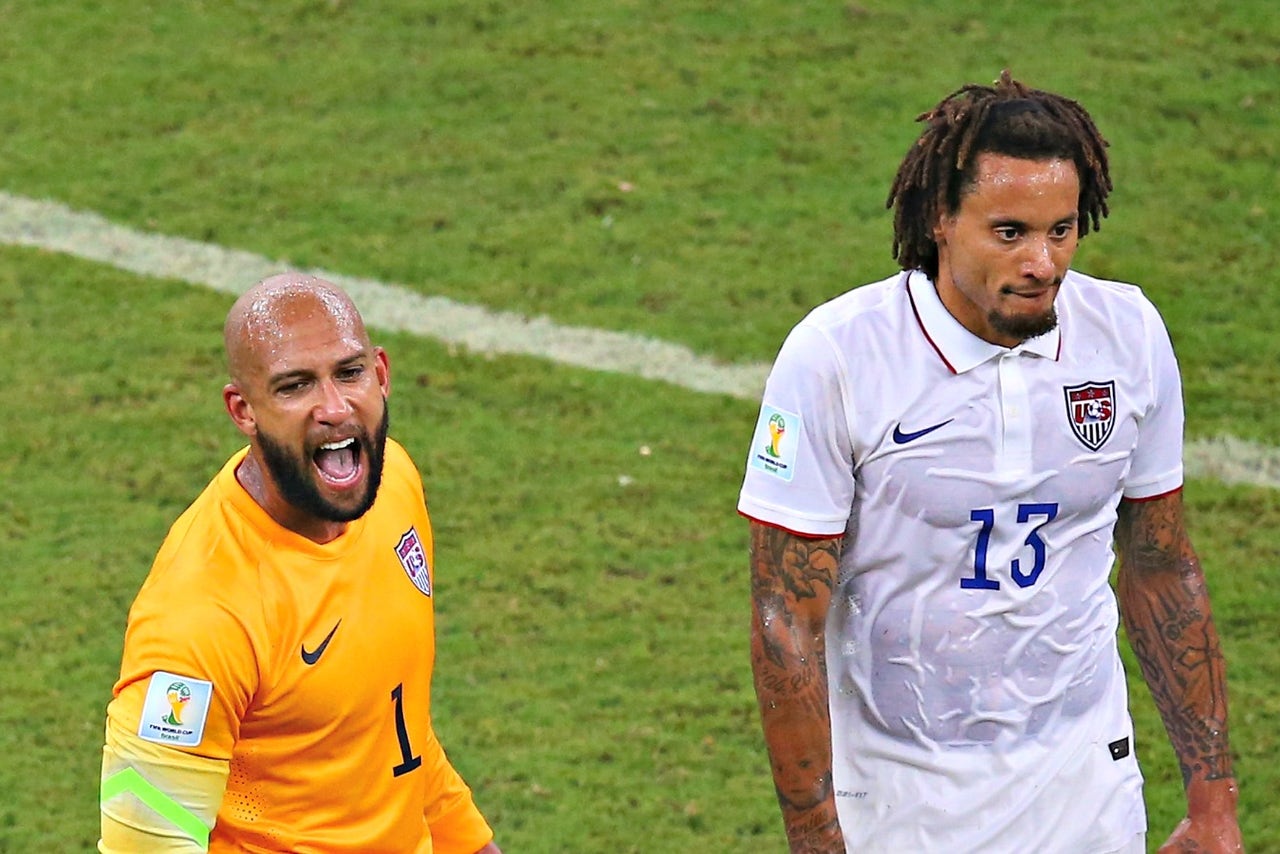 The Colorado Rapids signed Jermaine Jones. Now they're adding Tim Howard.
Yes, we are talking about the same Colorado Rapids.
For years, it has been easy to make fun of the Rapids, and people have taken every opportunity to do so. But very often, it has been deserved. The club was a joke, not just losing, but not even bordering on being competitive. They didn't spend money, saw one of the best managers in MLS leave the club after just two years, wasted top young talent and managed to contradict themselves at every turn.
Their biggest problem wasn't that people made jokes at the Rapids expense. It was that the alternative was being entirely irrelevant, which they also often were. If the Rapids weren't being made fun of, they were being ignored.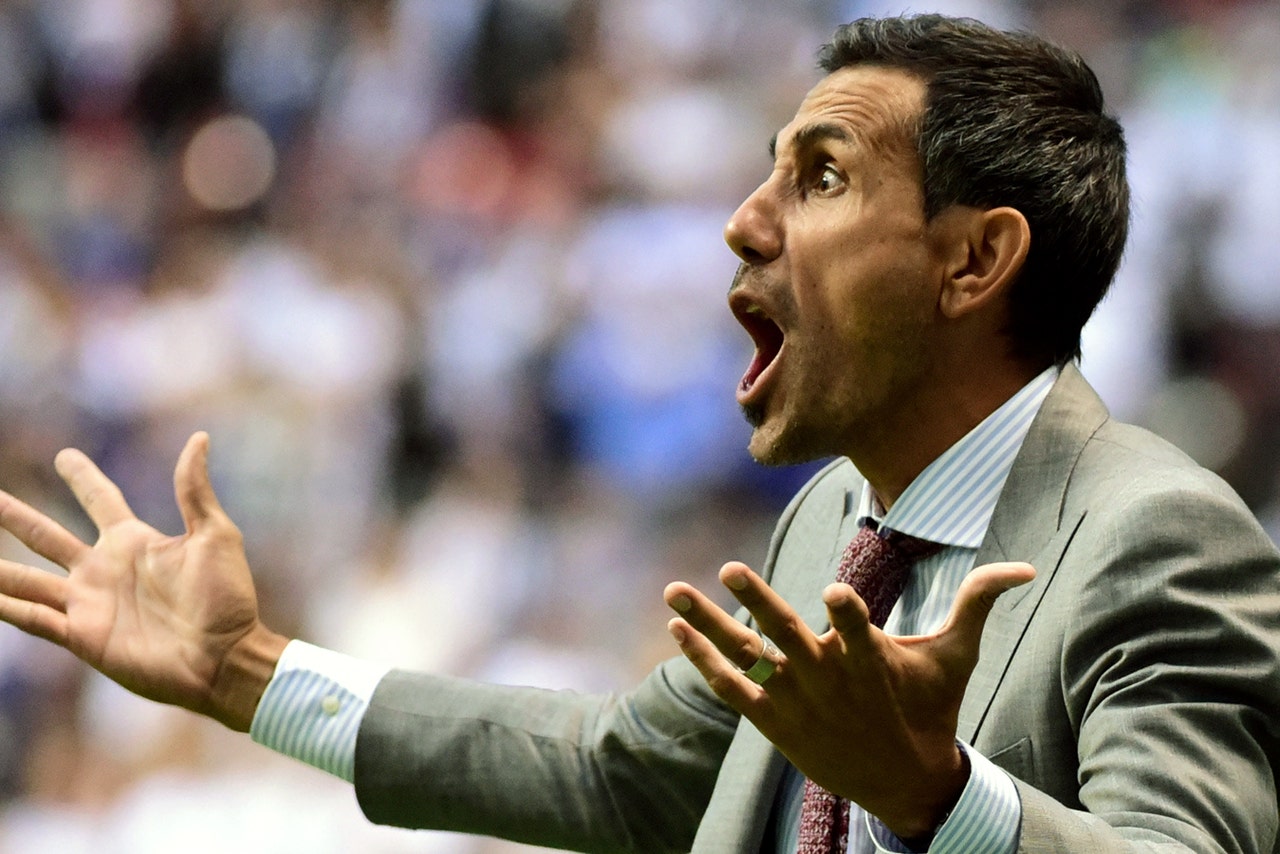 The Rapids have been a laughingstock in MLS.
Nobody will call Colorado irrelevant anymore.
For the first time in years, the Rapids are making a real attempt to compete with the league's best. They're spending and they're spending big. Jones isn't making as much as he did with the New England Revolution, but he's not cheap, and Howard will be making millions. Whereas such price tags would scare Colorado off before, they've been aggressive in bringing in those players this time around.
Now the Rapids are banking on Jones and Howard to win them matches, which would be a nice change and make people take notice nationally. They're also banking on the national team duo to fill seats, which they need to become a force in their local market after finishing dead last in MLS attendance a year ago.
The question is whether Jones and Howard can help Colorado succeed on either front. Both have been undoubtedly great players before, but Jones is 34 years old now, and Howard 37. Neither are coming off their best seasons, with Jones starting just half of the Revolution's matches in 2015 due to injury and Howard currently benched by Everton because of poor play.
Could Jones and Howard help start a turnaround at Dick's Sporting Goods Park? Of course. Two years ago, Jones' arrival in New England was the key to their run to the MLS Cup final. He can win the midfield battle almost single-handedly and having that type of player would make it much easier for young talent like Dillon Serna and Dillon Powers to fulfill their considerable potential. Howard's shot-stopping could bail out a defense that is often in need of such help, too. He's won matches for his team in the Premier League before, so doing so in MLS isn't some incredible ask. But would anyone bet on either to do that in 2016, let alone both?
There's no guarantee that Jones and Howard fill seats, either. Both became stars at the 2014 World Cup, where Jones' never-ending engine and magnificent goal made him an American hero, while Howard's performance against Belgium was the stuff of legend. But not only was that two years ago, the Rapids are banking on people coming out to see a defensive midfielder and a goalkeeper. Those are hardly sexy positions, or ones that are featured in highlight reels. Their names alone will get some people in the door to begin with, but getting significant long-term support out of their signings that can grow the club's fan base for years to come? That may be a stretch. That's especially true if either struggles, or the team doesn't become a playoff contender.
The one thing we know is that the Rapids are trying. That's not said flippantly, because there was far too much about the last few years that indicated otherwise. Pablo Mastroeni, whose record is abysmal and decisions are questionable, at best, may finally be on the hot seat and asked to prove he can manage at this level. People will take notice of what happens at Dick's Sporting Goods Park. Those are all major changes, and they're a necessary first step for a club that has drifted out of national and local consciousness. The signings of Jones and Howard have done that.
Colorado's newfound relevance will only make the jokes that much more biting if they struggle, though. That's the next step -- how do they catch up to the rest of MLS and compete, not just be noticed. Maybe Jones and Howard will be able to do that for them too. But at least we're talking about step two. The Rapids are here and they are demanding your attention.  
---
---