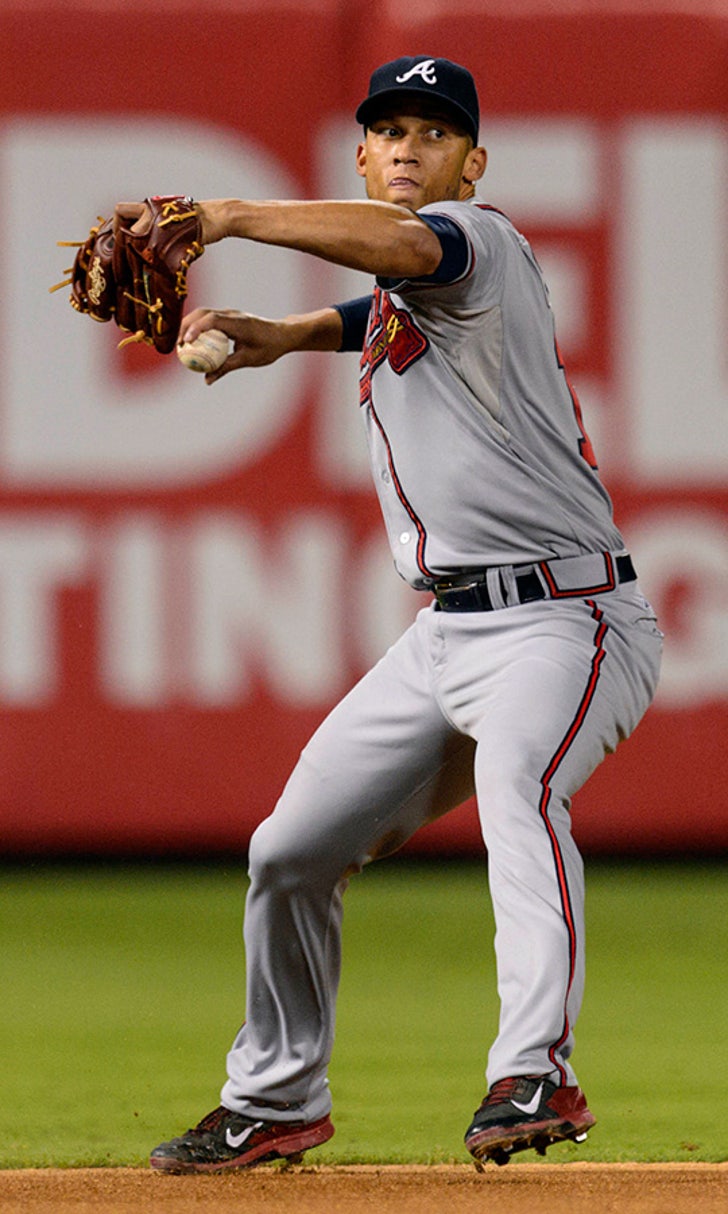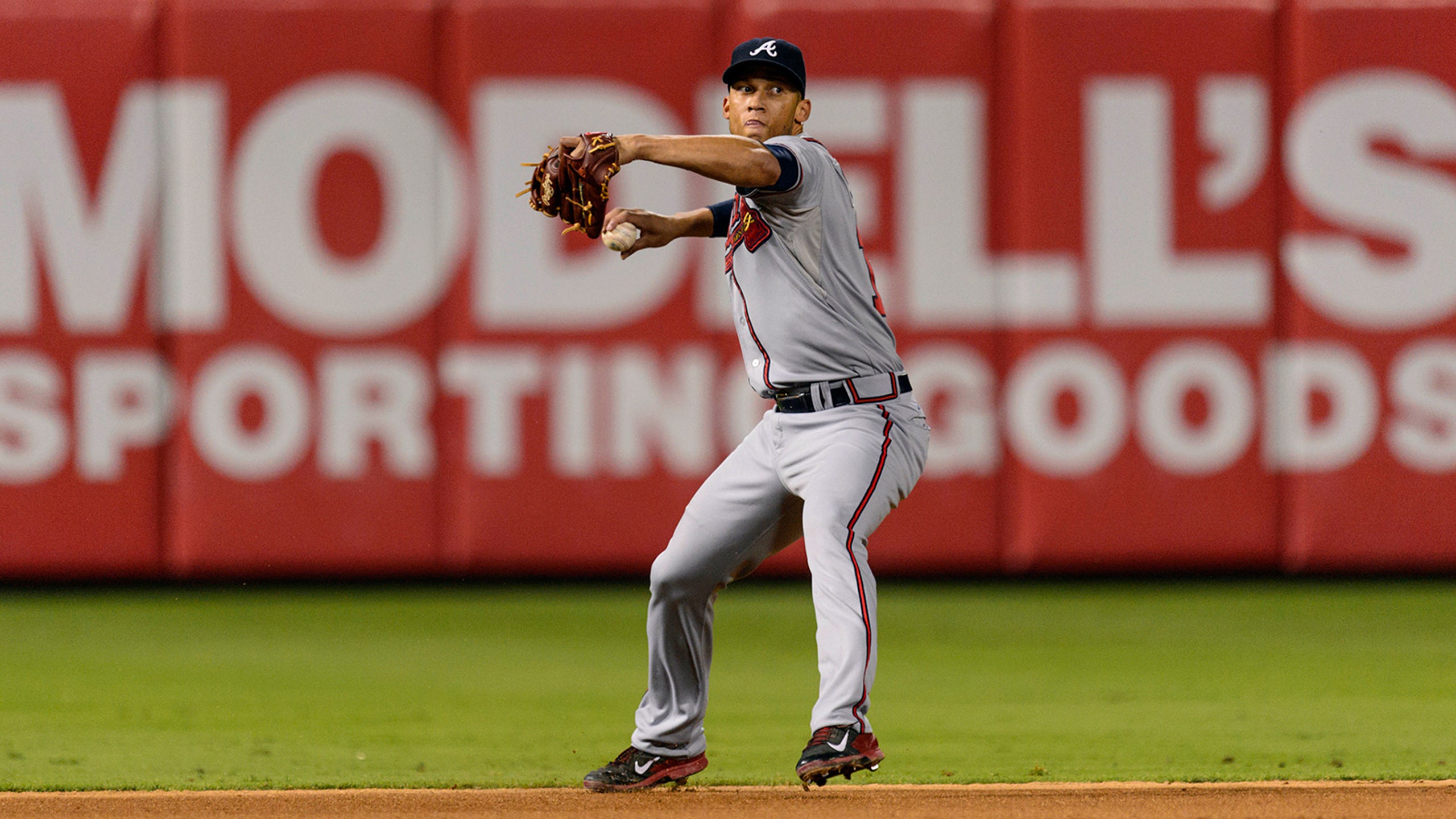 Three burning questions for Braves' shortstop position
BY Zach Dillard • January 21, 2014
At a premium position, one other franchises around the league are clamoring for, the Atlanta Braves are set for the foreseeable future. Andrelton Simmons, the defensive whiz and one of the most valuable shortstops in the game, is under team control until 2019. He's 24 years old, and that's what is considered a steal.
In the span of two offseasons, Simmons has gone from the second-option shortstop in the Braves' system -- Tyler Pastornicky claimed the starting job out of the gate in 2012, before being replaced by Simmons primarily for defensive purposes; Simmons never relinquished the title -- to an untouchable prospect on the trade market to one of the most captivating young players in baseball. What's next? Here are a few questions concerning Atlanta's shortstop position (cough, Simmons) entering the 2014 season:
First things first: Simmons is the best defensive player in baseball, and that is not projected to change -- and, really, is not subject to debate until the '14 season is well under way. These statements will be repeated ad nauseum this upcoming season, and they will not be unwarranted. The former pitching prospect with the strong arm and a knack for making eye-opening plays with the glove will, barring injury or a string of ridiculous misfortune, continue to impress.
This is common knowledge.
But the answer to this question is a bit more complicated. Simmons posted the greatest defensive season on record -- in sabermetric terms, specifically defensive runs saved (DRS) -- in 2013, so any fielding improvement would once again push the limits of defensive effectiveness. If history offers any perspective here, it's that following up on an elite season with the glove is not that easy. Defensive numbers tend to fluctuate, sometimes wildly, from one season to the next, even for the best of the best.
Take Mike Trout for example. While bursting onto the scene with both the bat and the glove in 2012, the Angels superstar logged 23 defensive runs saved, the third-best mark among all outfielders. He followed that production up by costing the Angels nine runs last season, for various reasons (as ESPN's Mark Simon detailed last August). Trout is not a below-average defender by any means, but there's an up-and-down nature to these things.
In fact, since The Fielding Bible began tracking DRS back in 2003, reigning DRS champions have shown a substantial drop-off the following season. On average, those players posted 22.7 fewer defensive runs saved. Here's a look at the past 10 seasons:
Not a single player improved upon or came close to matching his previous year's mark (though leave it up to Albert Pujols to be the most consistent of the bunch). How much room for error has Simmons allowed himself? Well, even if the Braves' young standout regresses to the mean at the aforementioned rate, his 18 defensive runs saved would have ranked 10th in baseball last season. He'll be fine.
It would be nearly impossible to expect an improvement. But don't expect anything less than an elite season from Simmons.
Chopcast: 2014 Braves Infield Preview by Fox Sports South Podcasts on Mixcloud
As Jeff Sullivan wrote last season, Simmons would have to post historically terrible offensive numbers to diminish his value to the point where Atlanta would be better off benching him -- not to mention to become a prototypical replacement-level player. But things are not nearly that dire at the plate for Simmons, as he's coming off a season in which he posted a top-30 wins above replacement.
There's plenty of room for improvement, though. He hit .248/.296/.396 with 17 home runs last season -- good enough for a 91 weighted runs created (100 is league average), making him the most valuable player in baseball carrying below-average offensive numbers.
Though it came in a smaller sample size, Simmons' sophomore numbers actually fell off his rookie year rates. Perhaps that's a product of opposing pitchers beginning to make adjustments, of the slumps and hiccups that typically come hand-in-hand with young players taking on 600-plus plate appearances for the first time and/or of the differences in batting average on balls in play, but the per-AB numbers did drop:
The potential is there for dramatic improvement. In the minors, Simmons posted consistently solid numbers at the plate, even winning a batting title at Class-A Lynchburg. He attacks pitchers, particularly their fastballs, and his power is starting to come around as he grows into his 6-foot-2 frame. Maybe he'll never develop into an offensive force like Troy Tulowitzki or Hanley Ramirez, but he'll never need to. Even he's an exact replica of his 2013 self for the next 10 seasons, Simmons will have an MLB starting gig for a decade.
As for now, though, think of how high his value would skyrocket with, say, a .270/.320/.415 with 20 home runs type of season in Year 3. That's within the realm of possibility.
Simmons isn't what most would call a "patient" hitter. He simply sees a pitch he can hit -- usually early in the count -- and gets the bat off his shoulders, swinging at 46.2 percent of all pitches he sees and making contact with the best of them. Like to see batters whiff on pitches and strike out? Simmons isn't likely to be your cup of tea. He boasted 21st-highest contact rate in baseball last season.
It's not that he swings at bad pitches or ones outside the strike zone all that often, either. He just ... swings and connects. A lot.
But while his strikeout rate fell off -- from 11.5 to 8.4, the fourth-best mark in baseball -- there's also the case of his practically nonexistent walk rate. He walked just 40 times in 658 plate appearances (6.1 percent), the ninth-lowest mark of any player logging that many opportunities. Still wondering why his on-base percentage was 22 points below league average in 2013? He was the anti-Chris Davis.
Without taking away his trademark aggressiveness, there's no reason why Simmons can't be a bit more selective at the plate, work a few more counts and bump those numbers up to league-average levels this season, which in turn should boost his overall offensive performance discussed in Question No. 2. All in all, one of the game's brightest young stars had plenty of things to work on this offseason, and it's a scary thought for the National League if he continues to rise toward his ceiling.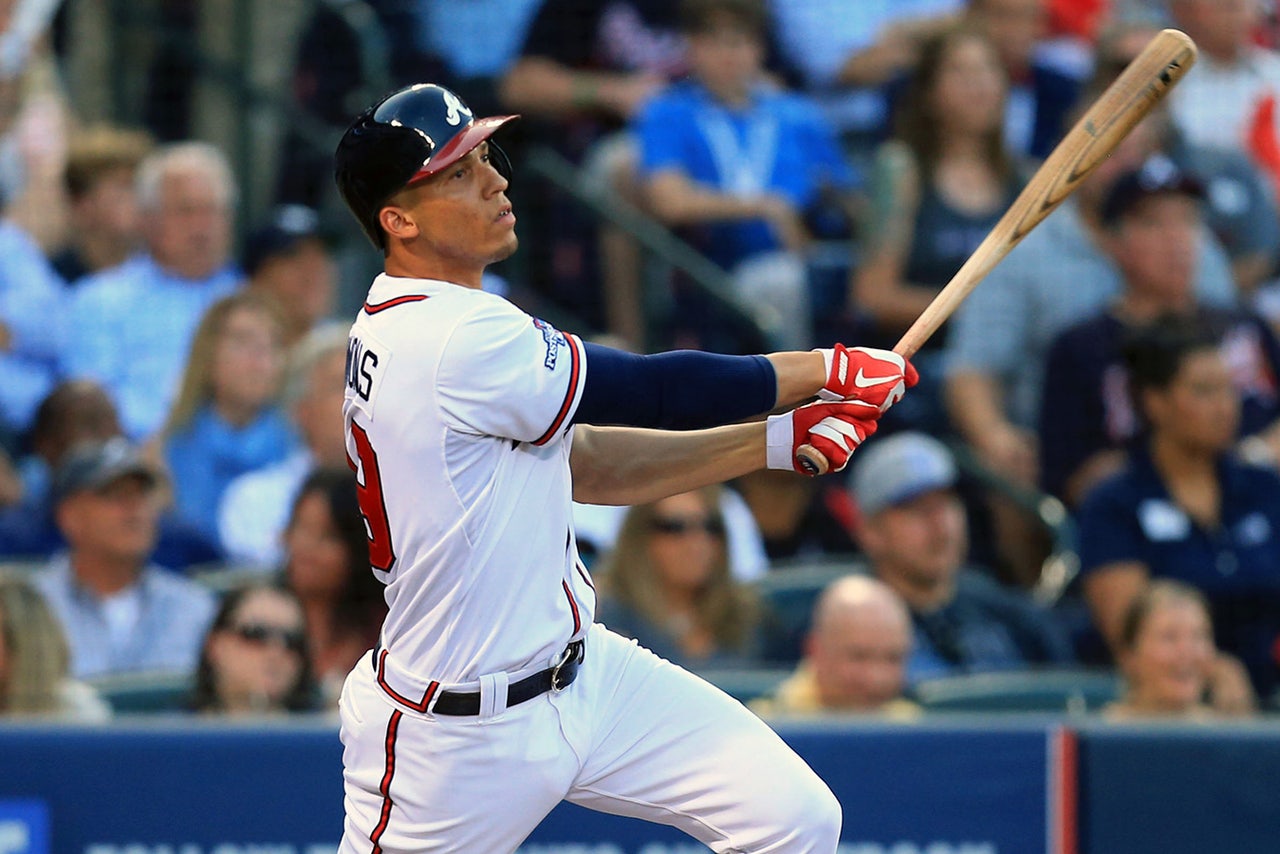 Braves shortstop Andrelton Simmons hit 17 home runs in his first full season in the majors.
---