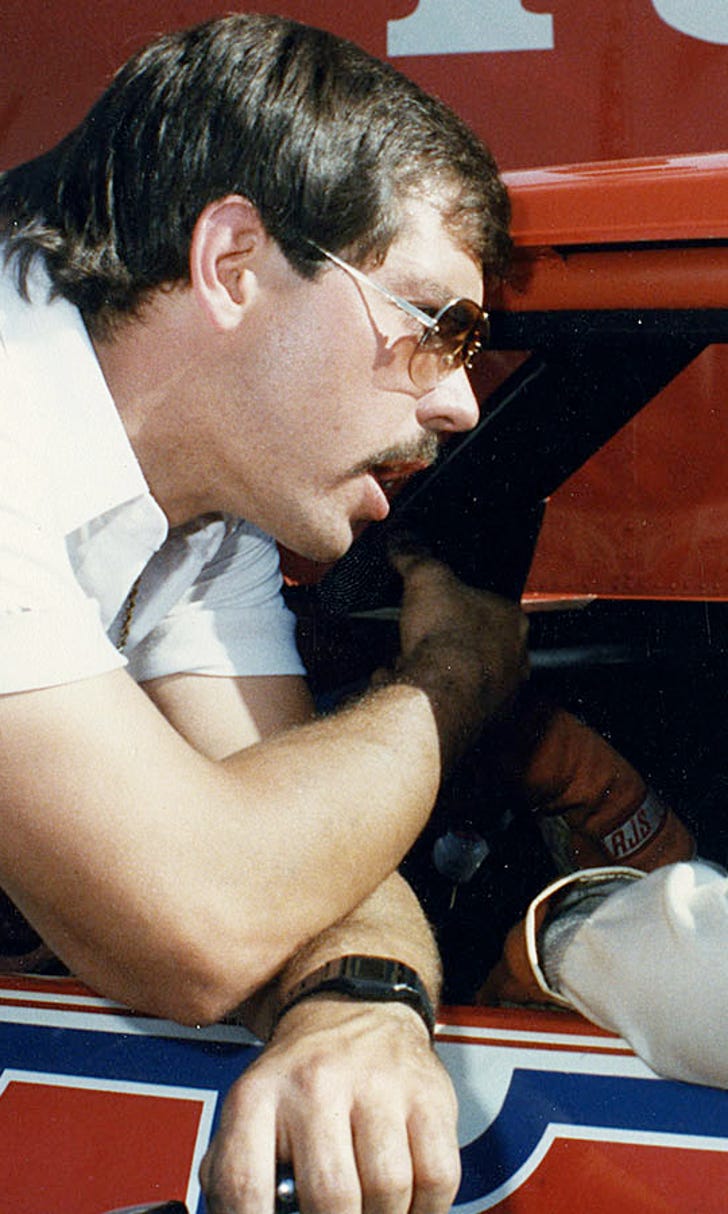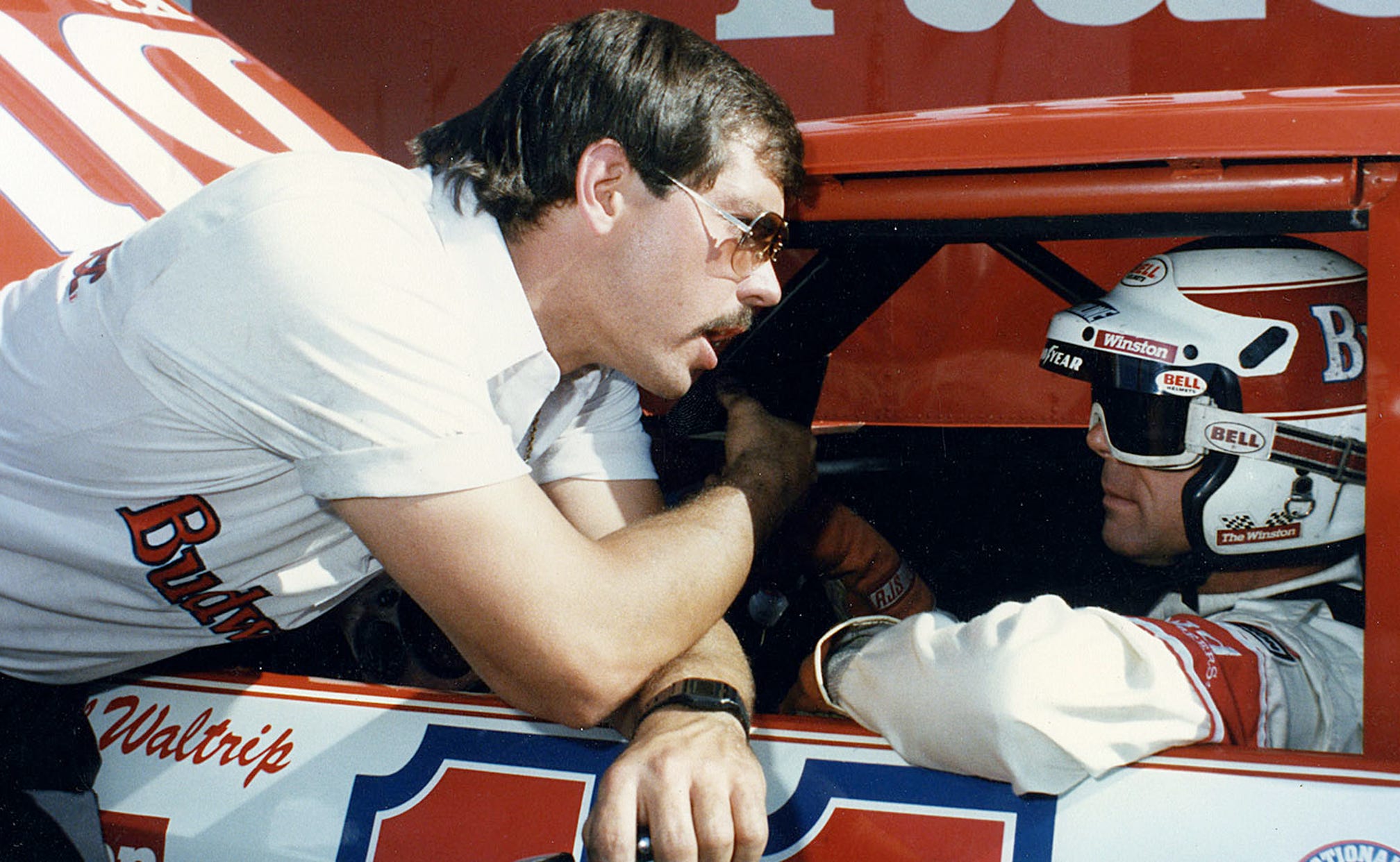 Talking Tony, Gordon's title hopes and who's out next in the Chase
BY foxsports • October 1, 2014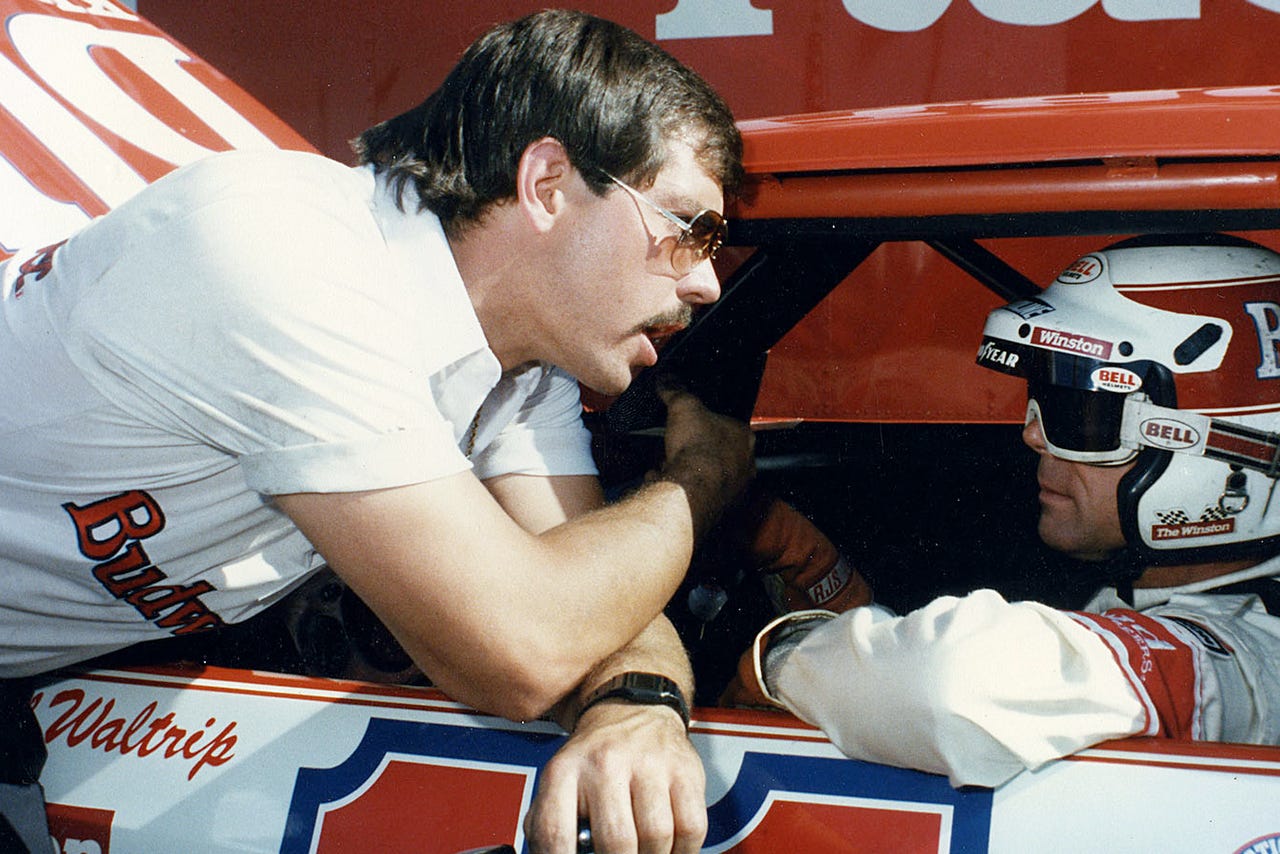 Former championship crew chief and current NASCAR on FOX analyst Jeff Hammond joins FOXSports.com editors Tom Jensen and Joe Menzer for the latest edition of Bump 'n' Run, where they debate Tony Stewart's recent news conference, Jeff Gordon's magical season and who will survive the Chase Contender Round.
1. What do we take away from Tony Stewart's news conference on Monday?
Jeff Hammond: I was just very impressed with the way Tony is still grieving and how much he is not wanting people to choose sides and wanting people to try to pick out a winner in this. The fact is a young man lost his life, and that's where the focus should be. Even the toxicology report that showed Kevin Ward Jr. had marijuana in his system didn't change his opinion on that. I've known that there was this side to Tony, but I was just very impressed with how he handled himself in this very sensitive situation.
Joe Menzer: I agree with you, Jeff. I was a little taken aback by how almost haunted Tony looked. But he was obviously very sincere and is concerned for the family of Kevin Ward Jr., as well as for the legacy of the kid as a young driver.
Tom Jensen: Tony is a very complicated guy with a lot of facets to his personality. He has always thought of the racing community as his family, and his grief is deep and it is genuine. It's a horrible situation for all involved and he's trying to return to normality by going back to his own routine. 
Hammond: He lifted the kid up in a way that a lot of people in his situation might not have done. It's not what someone who has just gone through what he has, where he had to deal with possible criminal charges being filed, might normally be expected to do. Tony continues to take to try to take the high road, no matter what the family or anyone else has to say about it. Again, the respect that I've always had for Tony has only grown because of this.
Menzer: I guess the next thing most of us are wondering as far as Tony is concerned is if this entire ordeal will negatively affect his NASCAR Sprint Cup career. Or, on the other hand, with Tony talking about getting more balance in his life, if something good may actually come out of it.
Hammond: Joe, when you mention there may be some good to come out of this ... I think I'm seeing some of that already. I see that Tony may have a different, stronger focus ahead for him in his Sprint Cup career. And if he can find a way to get back to Victory Lane here before this season is out, I really think he could be a strong championship contender in 2015.
Menzer: Really? I'm wondering if at 43 going on 44 years of age and after all he's been through the last two years -- not just this latest ordeal but last year's terrible broken-leg injury -- if we'll ever see the old Smoke rise again on the track.
Jensen: In 2011, Tony put his team on his back and carried it to a third championship after entering the Chase with no victories and only three top-five finishes in 26 races during NASCAR's regular season. Very, very few other guys could have done that. Maybe no one.
Hammond: Here are two points I want to make at you: There is another guy who's about that age who is about to contend for a fifth championship, and his name is Jeff Gordon. So I don't want to hear any talk about Tony being too old. And secondly, with all the distractions he's had in the last two years, if he could get back to just focusing on his Sprint Cup car, he could be awesome.
2. Speaking of Gordon, did he find the Fountain of Youth somewhere between Charlotte in May -- when his back pain was so bad he said he might have to soon contemplate retirement -- and today when he's back to winning races and contending for this fifth title?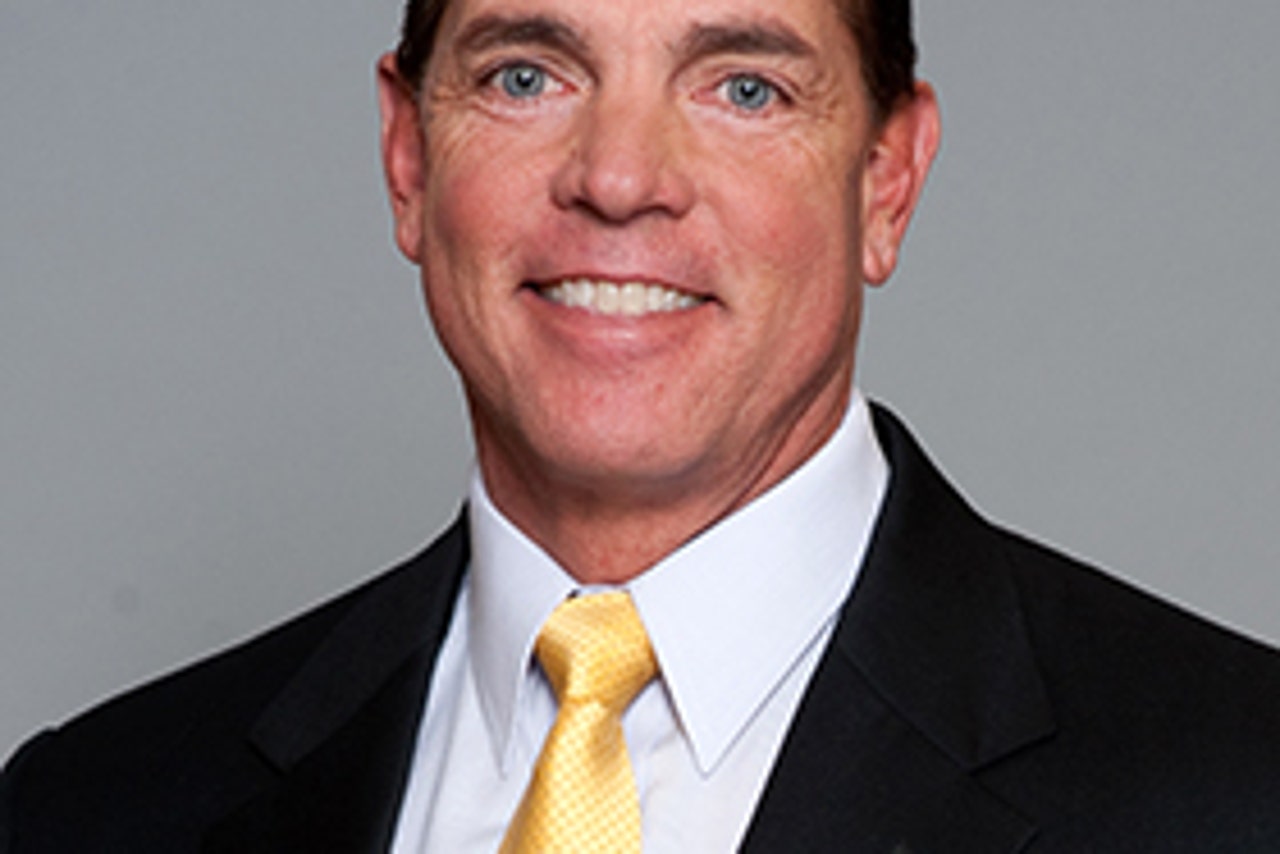 Jeff Hammond
Follow him on Twitter @HollywoodJeff
Hammond: I think back pain is something a lot of men deal with these days. But I think his Fountain of Youth is his family, especially those kids. He wants to show them why they used to call him Big Daddy in the garage and why he still deserves the nickname. They are his strongest motivation to win another title, because they've never seen him do it.
Jensen: This year, Gordon has talked often about getting his confidence back. Now that's a little mind-boggling to me. Here's a guy who's wealthy beyond his wildest imagination, has won 92 races and is married to a supermodel. Confidence? Really? But apparently it's true. And a confident Jeff Gordon is a fast Jeff Gordon.
Menzer: I think his resurgence has been remarkable. If you had told me back in May when his back got so bad he had to get out of the car for the final practice before the Coca-Cola 600 -- and then how bad he kept saying it was afterward -- I would not have believed we'd be talking about him being in this position right now.
Hammond: You always wonder. But what he showed me is that he's got more heart than he does back pain.
Menzer: So, do you think he can win it?
Hammond: I believe he will be one of the four drivers contending for the championship when we get to Homestead. So I guess my answer to that would be, yes.
Tom Jensen
Follow him on Twitter @tomjensen100
Menzer: I actually have him in my Final Four as well.
Hammond: That's a smart move, Menzer, agreeing with me.
Jensen: My Final Four -- in no particular order --€" is Keselowski, Gordon, Logano and either Harvick or Johnson. And if you're in it at Homestead, you can win it at Homestead.
Menzer: What I wonder about is what he's doing differently technically as a driver. Is it just that he likes these new cars better because they drive more like the old ones?
Hammond: I won't say they drive like the old ones. These new cars don't transition like the 2013 car did. What that means it starts out in race attitude, down, and it stays down the entire lap. You don't feel like the old days, when the car would have to transition down and the drivers would complain that it felt so loose they thought they might lose the back end getting into a corner. Jeff likes the way this car feels and drives.
Jensen: I will defer to the ex-crew chief here.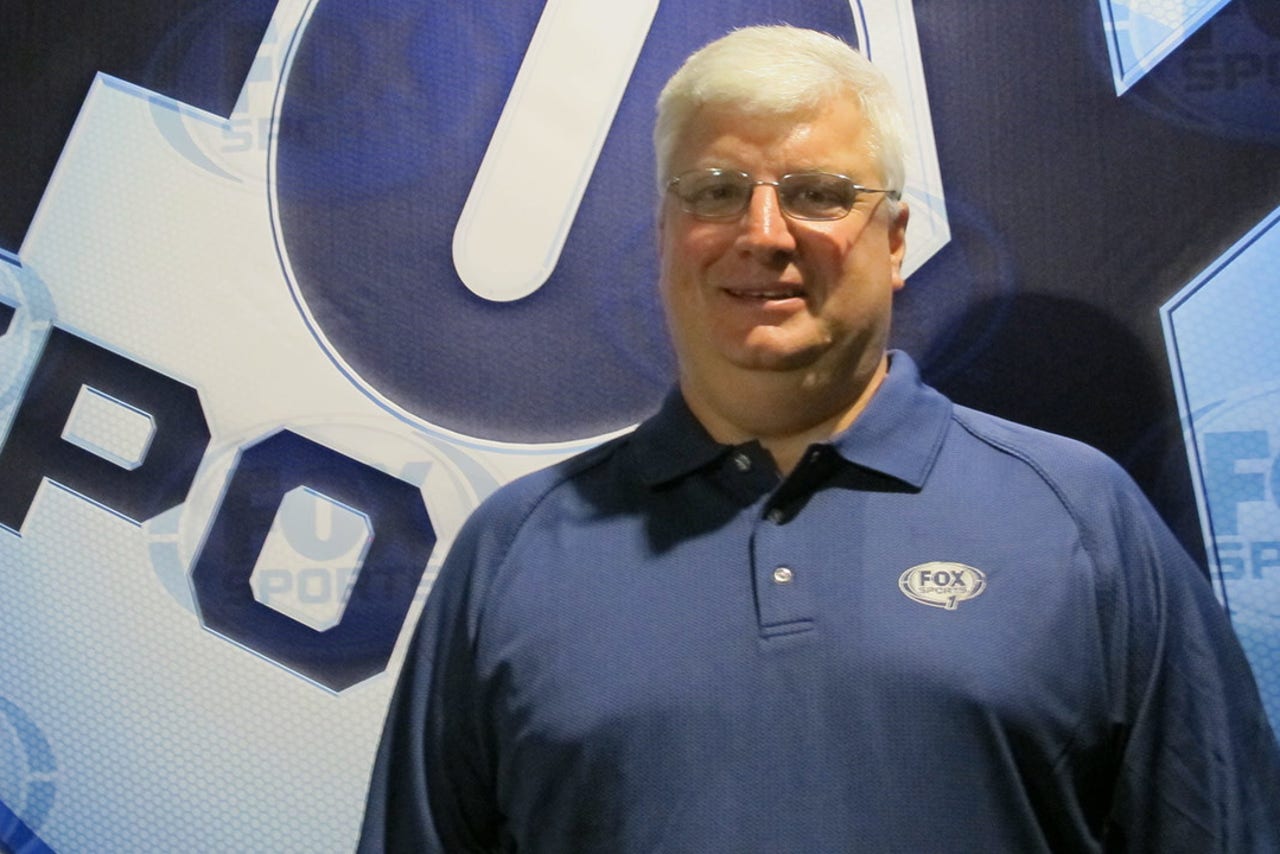 Joe Menzer
Follow him on Twitter @OneMenz
Menzer: It sounds something like when I finally was able to quit driving a mini-van after 20 years.
Jensen: Got your Man Card back yet?
3. Four drivers already have been eliminated from the 2014 Chase for the Sprint Cup, so who's next off the island?
Hammond: One of the cars I'm looking at is a friend of mine, but it's Carl Edwards, and I think he's going to have his hands full trying to hang on. Secondly, Ryan Newman has had a great, consistent year, but to advance to the next round he's going to have start finishing in the top five and not just in the top 10 in these races. Then I think you're going to have a dogfight between Denny Hamlin and Kyle Busch as far as who advances between those Joe Gibbs Racing drivers. That one could be a coin toss. Both have shown remarkable perseverance and patience to get to the second round. And last but not least, I think Kasey Kahne is in trouble. He's been on a roller-coaster ride all year.
Menzer: For those of us who live in Charlotte and are familiar with Carowinds Amusement Park, it's more like Kahne has been riding mostly the Drop Zone. Down, down, down.
Jensen: Look at some of the average finishes in the Challenger Round: Kahne, 18.7; Hamlin, 18.3; Edwards, 16.0. And I think Kyle Busch fails to advance because Kansas Speedway will once again prove to be his undoing.
Hammond: Even Rick Hendrick said the other day that simple math tells you that one of his cars is not likely to make it to the Final Four at Homestead. I'm pretty sure he was talking about that 5 car of Kahne's.
Menzer: Originally, I had Kyle Busch and Kasey Kahne in my final eight. But after watching what's transpired so far, I don't think Kahne makes it. For one thing, too many mistakes on pit road -- and not just the pit crew, but by Kasey himself with some speeding penalties.
Hammond: Yeah, he's beaten himself as much as anything. Based off what I've heard over the team radio, he's becoming very frustrated with this team -- and it's showing.
Menzer: And now appears to be the worst time for that. I agree with you, by the way, about Hamlin and Kyle Busch -- but I just flipped a coin and it came up for Hamlin. So now Kyle joins Kahne, Edwards and Newman in the group of the next four odd men out.
Hammond: Joe, you're not going to believe this. But I just flipped a coin, too -- and it also came up Hamlin!
Menzer: I would say great minds think alike, but here we're talking about coins -- and maybe two-headed Hamlin ones at that.
Jensen: One last thought: We've been talking Chase for 30 minutes now and Jimmie Johnson's name has not yet come up. Yeah, I know he isn't running well right now, but ignore him at your own peril. There's a reason he has six Sprint Cup trophies.
VIDEO: Tony Stewart address the media at Stewart-Haas Racing shop
---
---