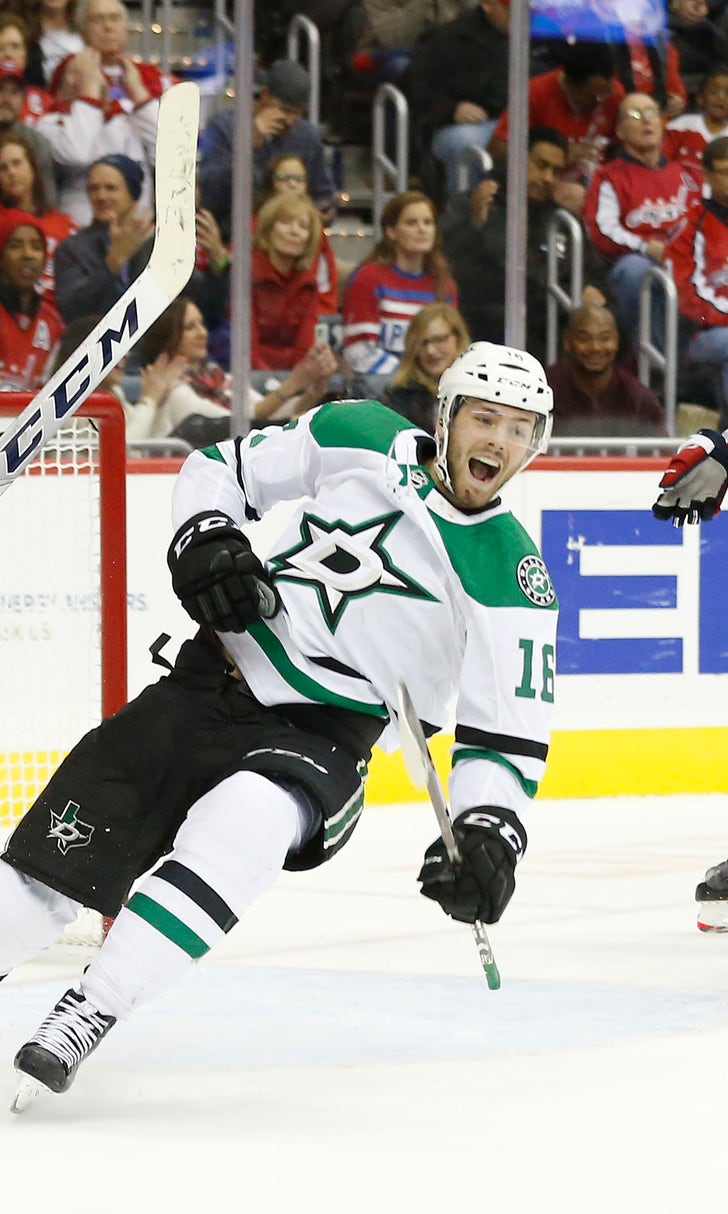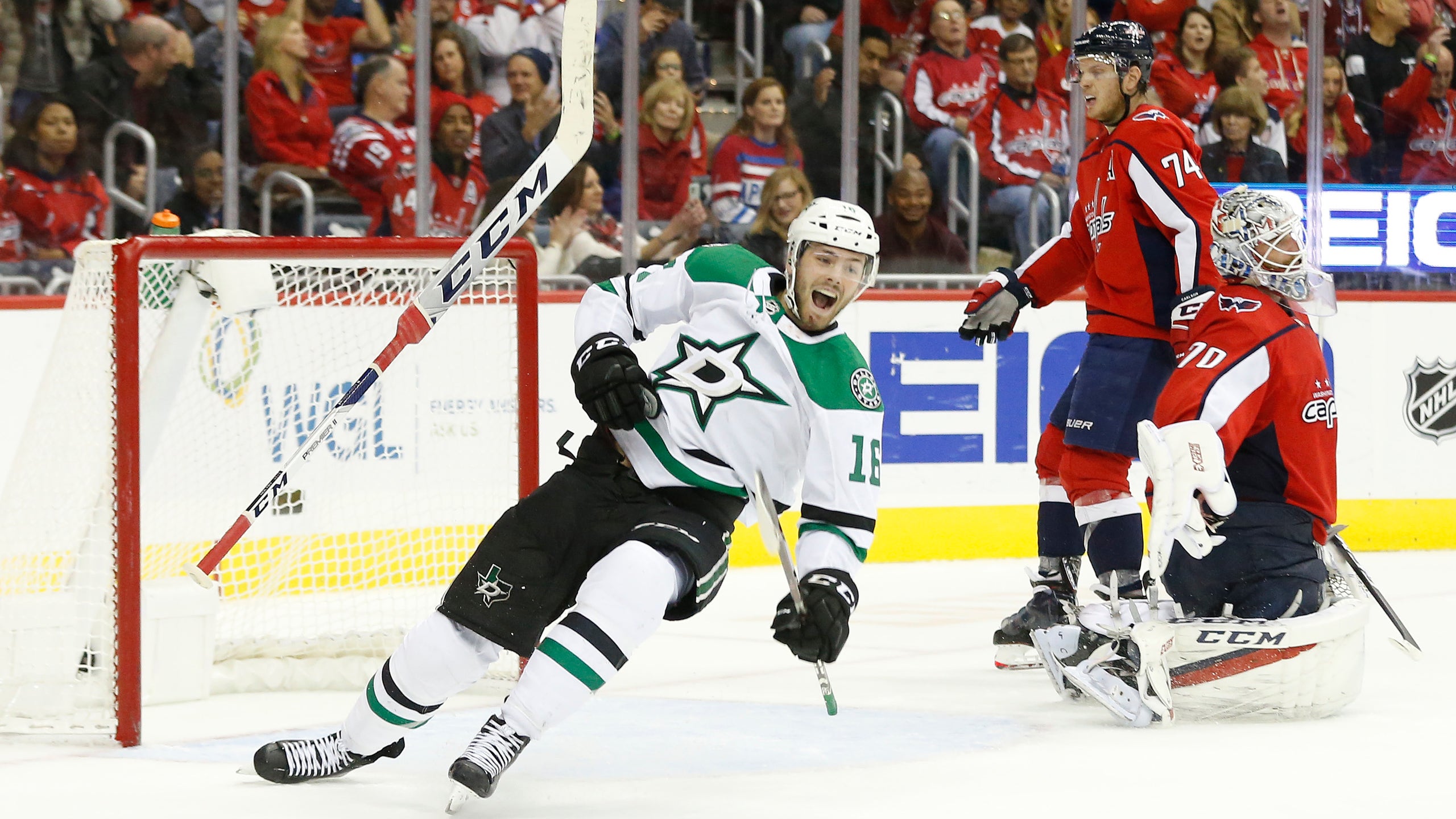 Stars continue strong road trip in Boston
November 5, 2018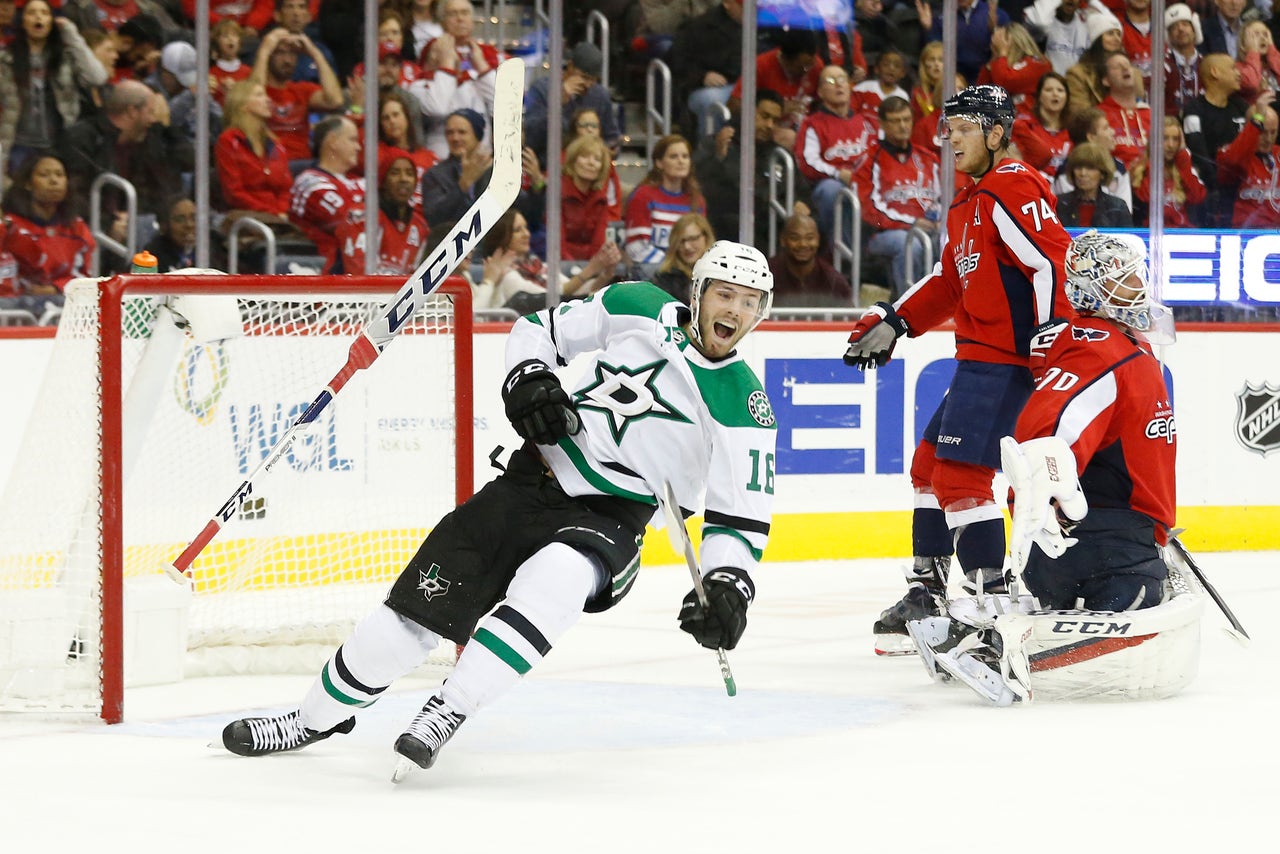 BOSTON -- The Dallas Stars have turned into road warriors.

After dropping their first three away games of the new season, including the opener of their current six-game trip, the Stars have reeled off three straight road wins as they head into Boston for Monday night's game with the Bruins.

Even more impressive than winning three straight away from home? Dallas hasn't trailed for a second in any of the three games -- and it has allowed five goals in the three games.

"There's a lot of belief right now," Stars coach Jim Montgomery said after Saturday night's 4-3 overtime win in Washington over the champion Capitals. "The emotion and the camaraderie on the bench is getting better and better. Hopefully, we can maintain that. ... I don't see any complacency in our group. I just see a determination and a focus that I haven't seen before. That's the exciting part."

Overall, the Stars, who finish their journey in Columbus Tuesday night, have gone 5-1-0 in their last six games, yielding 13 goals in the six games, and have improved to 8-5-0 on the season.

Through Saturday, they stood fifth in the league in goals against, sixth in penalty killing, 12th on the power play and 14th in goals for per game.

And they have played well despite a rare scoring drought by Tyler Seguin. The former Bruin, who won a Stanley Cup with Boston in 2011 and was dealt in 2013 amid talk of off-ice headaches, has 11 assists -- but has been stuck on three goals through a 10-game shutout.

"I think the last two games, he's really increased his shot total and his chances, right?" Montgomery said. "So I don't worry about Tyler Seguin. He's a goal-scorer. He's a sniper and he keeps getting chances like that, it's going to go in."

The Stars scored two early goals 10 seconds apart, failed to hold the lead and then got the OT winner from Jason Dickinson -- after Seguin was stopped by Braden Holtby on a penalty shot in the extra time.

"It's huge," Dickinson said. "This (win) is going to create so much momentum for us going into the next two road games. The boys are fired up right now, and it's easy to ride the wave of win streaks."

The Bruins got 39 saves out of apparent new No. 1 goalie Jaroslav Halak but fell 1-0 at Nashville Saturday night -- their second blanking in the last three games and third in 13 games on the season.

Bruce Cassidy's team remains top heavy, with the top line of David Pastrnak, Patrice Bergeron and Brad Marchand scoring 22 of the team's 37 goals in a 7-4-2 start.

"Clearly, if our power play and top line don't score, we have a tough time," Cassidy said after Saturday's loss. "First of all, you have to be cleaner with the puck executing out of your own end ... otherwise you are chasing the game ... you have to get inside a little more, get some second chances.

The Bruins have also been dealing with injuries to key defensemen and have gone 3-3-2 in their last eight games, scoring 15 goals over that span. They were 24th in the NHL in goals for per game, but were fifth on the power play. They were also third in goals against and 17th killing penalties.

Halak, who has started three of the last four games, was expected to start Monday. He leads the league in goals-against average (1.45) and save percentage (.952) and is 4-1-2 on the season. He is just 4-7-1 with a 3.20 goals-against and .886 save percentage lifetime against the Stars, who are 4-1 in Boston in the last five seasons (but have lost five straight to Boston at home).

Tuukka Rask, whose slow start opened the door for Halak, is an impressive 6-2-1 with 2.30/.929 numbers against Dallas but is just 3-3-0 on the season. He lost 3-0 to the Montreal Canadiens Oct. 27, allowing a soft goal to open the scoring.

Seguin has five goals and nine points in 19 games against his old team.

Montgomery had a choice on a goaltender for Monday. Ben Bishop, 6-4-0 on the season, is just 4-7-1 with 2.82/.940 numbers lifetime against the Bruins. Backup Anton Khudobin, who just finished his second stay with the Bruins, is 2-1 on the year and 1-0-1 with 1.39/.940 lifetime numbers against Boston.

While Alexander Radulov was sent back to Boston to deal with a lower-body injury, Marc Methot has missed four of the last eight games with a lower-body injury. He was considered day to day.

 


---
---