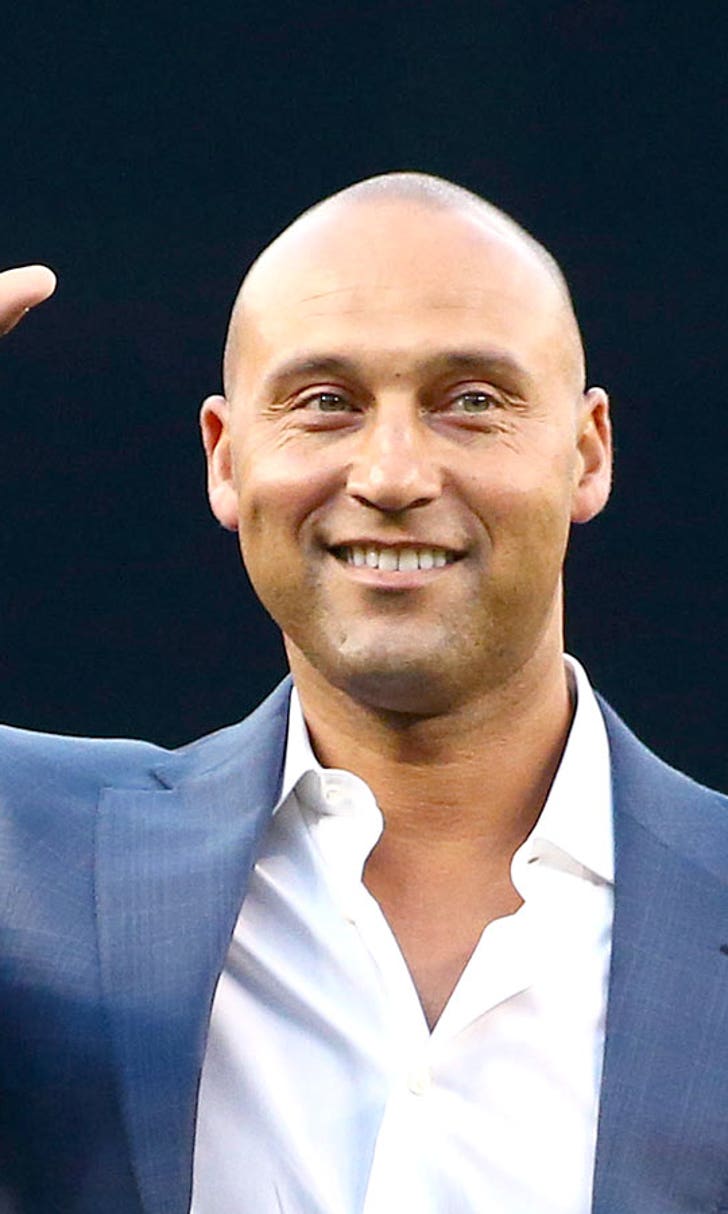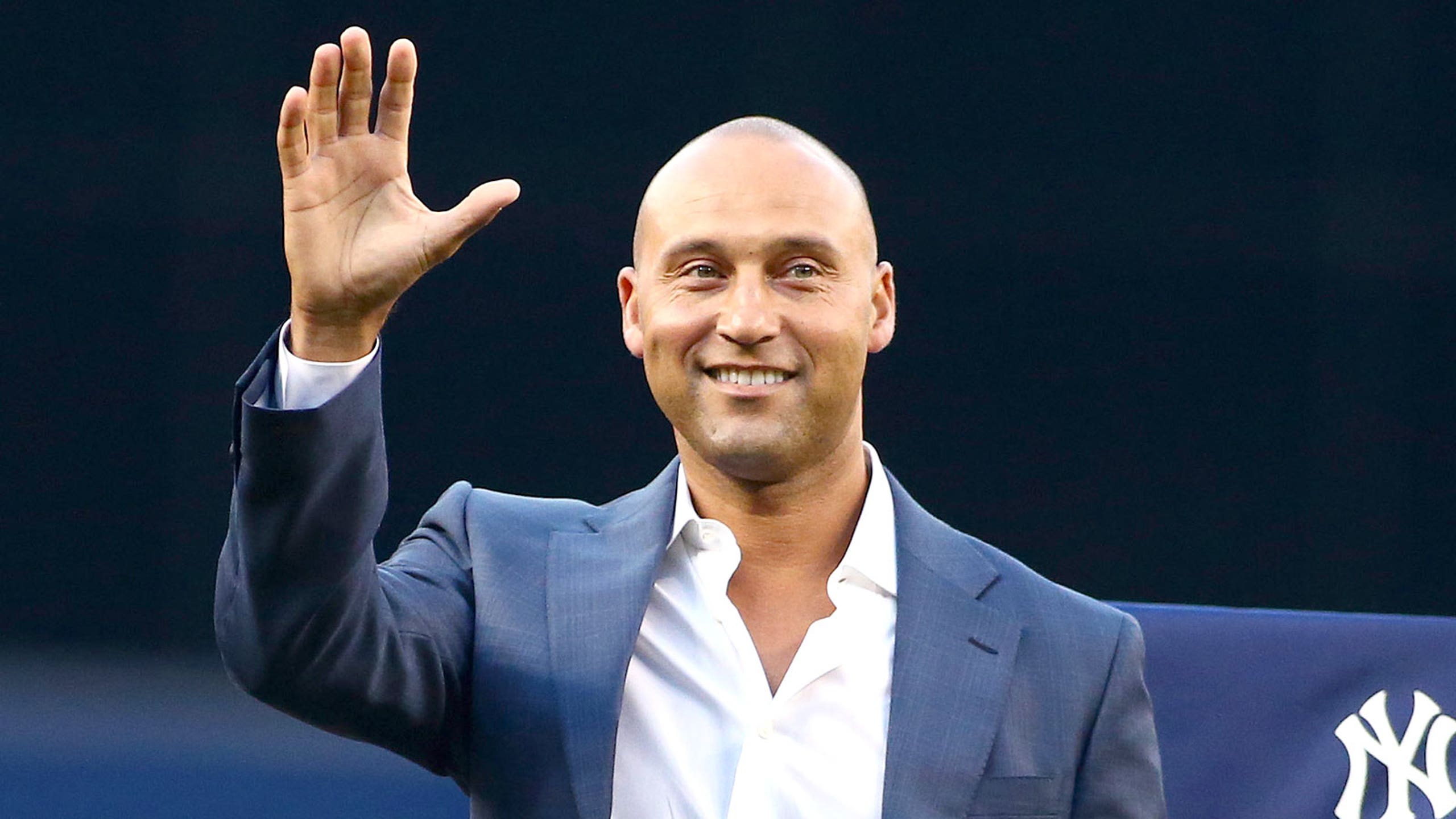 So about this years-old Jeter/Cashman feud
BY foxsports • August 20, 2015
In breaking news, 26-year-old Troy Tulowitzki was better than 36-year-old Derek Jeter! That's reportedly what 43-year-old Brian Cashman told Jeter after the 2010 season, anyway.
From an SI.com story about a Sports Illustrated story in the latest issue:
"Who would you rather have playing shortstop this year than me?" Jeter asked Cashman.

"Do you really want me to answer that?" Cashman replied. Jeter told him to go ahead, and he listed Tulowitzki, then the Rockies' shortstop who was in the midst of his first All-Star campaign. "We're not paying extra money for popularity," he added, "We're paying for performance."

Jeter ended up signing a three-year, $51 million deal.

According to the story, his relationship with Cashman "never recovered," even after his retirement at the end of the 2014 season.

"Sometimes honesty hurts," Cashman told SI. "But if you're being paid to do the job, do the job. You have to honor the job description; if not, you're a fraud or stealing money. You can't fake your way doing this. You either do it or you don't."

"For certain players and people, it's too much candor," Jeter's agent Casey Close says of Cashman in the story. "He feels the easiest way to deal with something is to punch it right between the eyes. For some, that's the right mode. For players who need a softer approach, it's like, 'Wow, that guy just hit me between the eyes.'"
Honestly, the only thing about all this that surprises me? At this point, Jeter still seemed like one of the very best shortstops in the majors. Top three shortstops according to fWAR, 2009-2010:
1. Hanley Ramirez
2. Troy Tulowitzki
3. Derek Jeter
Now, that list might be a little misleading, as Jeter had been tremendous in 2009 but just fair in '10. And of course he was 36, compared to 26 for both Ramirez and Tulowitzki.
So what happened the next two years?
If you want another fine example of the unpredictability of these things, here were the top five in 2011 and '12:
1. Jose Reyes
2. Jimmy Rollins
3. Elvis Andrus
4. Erick Aybar
5. Jhonny Peralta
And whither our august top three? Tulowitzki was seventh, due to a long stint on the disabled list. Jeter was 12th, and Ramirez plummeted from first to 19th.
It's a tough business, playing shortstop in the biggest league.
Getting back to those negotiations ... According to ESPN.com, Jeter (and, it should be said, his agent) were looking for a deal running from four to six seasons for upward of $22 million per season, but eventually signed a three-year, $51 million contract.
Which was still more than he wound up being worth!
I'm sure Jeter's agent could go on at length about why his client "deserved" a $100 million deal, but of course veterans usually get paid more than they're actually worth, just as young players usually get paid far less. FanGraphs has Jeter worth $29 million over the life of that contract.
Purely in terms of performance on the field, of course. Presumably he was worth something more when you consider his marketability and his "plus" leadership contributions. Still pretty hard to push his value to $51 million, though. Let alone whatever he and his agent were hoping to get.
Meanwhile, I suppose the natural inclination upon reading this nearly 5-year-old story is to blame somebody or question someone's abilities or whatever. If you're a Jeter devotee (or his agent), you might decry Cashman's lack of diplomacy. If you're a fan of Cashman's (me, for example), you might applaud his honesty; or if not that, then at least his objectivity, since so many other baseball men seem to have been captivated by Jeter's steely resolve and liquid gaze.
I admire both men, though, in roughly equal parts. Yes, Cashman gets points for being smart and honest. Considering how many times Jeter's been lauded for his unalloyed professionalism, can you blame Cashman for thinking Jeter could handle this appraisal as a professional would? On the other hand, even professionals have feelings, for which you can't fault them. And by all accounts, Jeter worked his tail off in the closing stages of his career, fighting through injuries and occasional criticism and probably playing about as well as he could play, despite believing his employers had failed to show the proper respect.
Which is to say, I don't see much of a story here after all. Which is why I wound up thinking more about the unpredictability of performance than the personalities involved in what winds up feeling like a prosaic and momentary episode.
---
---