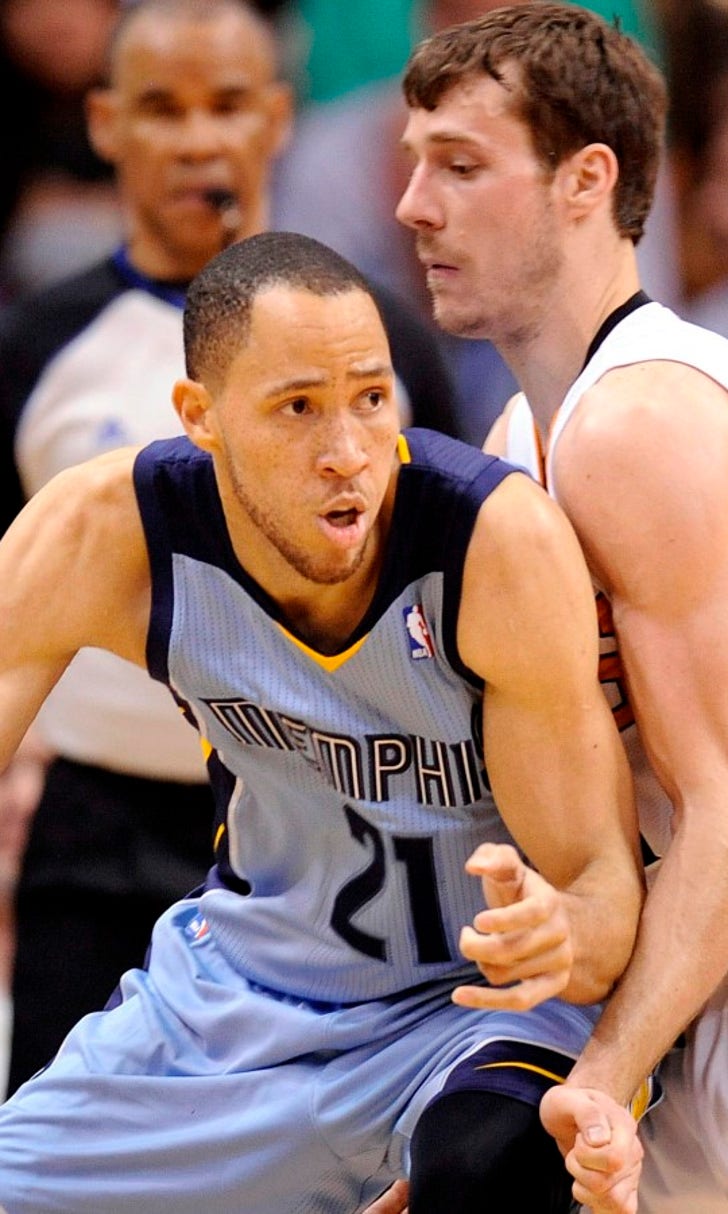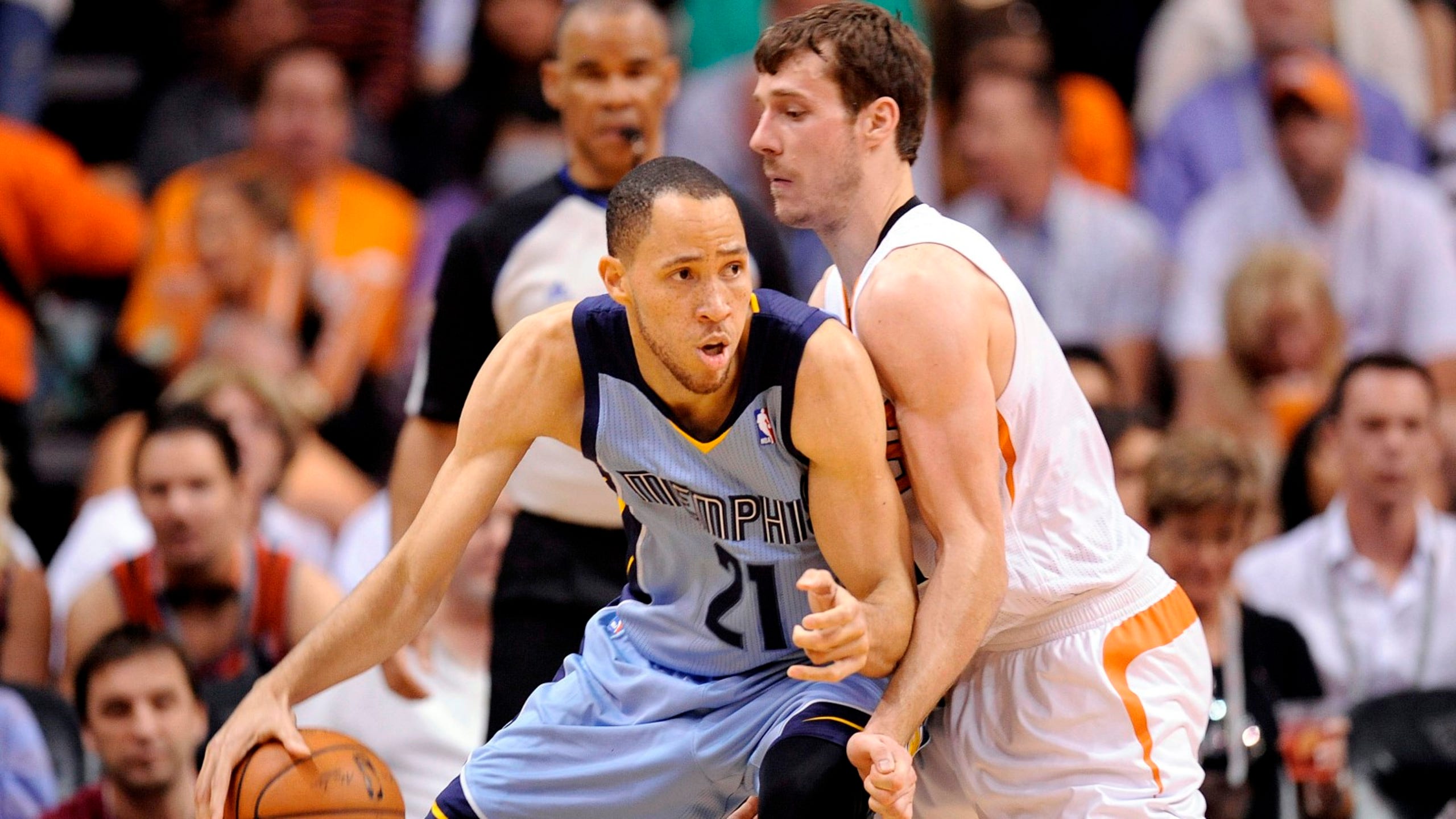 Smaller Suns have guarding optimism
BY foxsports • August 7, 2014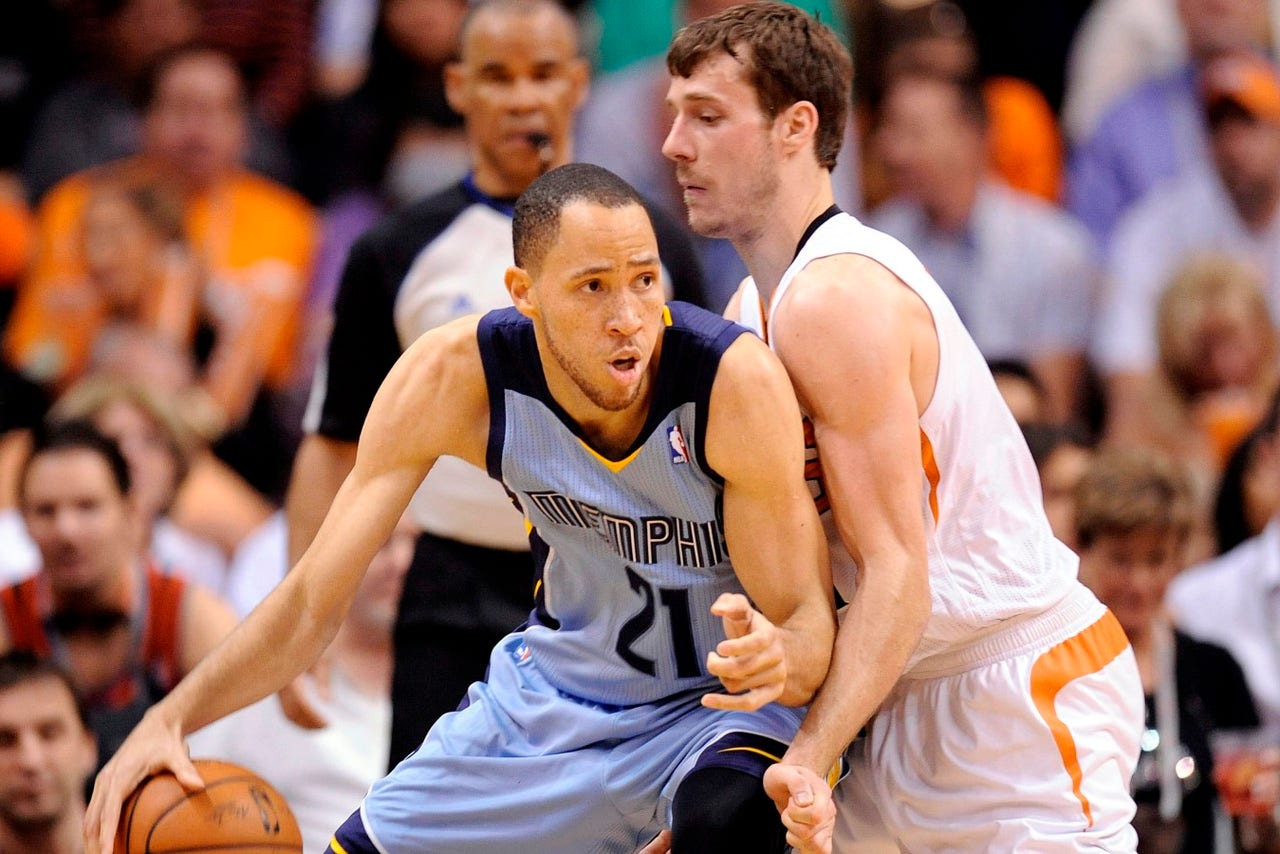 The maneuvers really weren't calculated, but the Suns finished the July shopping interlude with two examples of downsizing.
With an even stronger commitment to last season's double-point-guard alignment, they found another off-the-dribble playmaker. He's very good. Isaiah Thomas also happens to check in at about 5-feet-9.
When 6-11 Channing Frye discovered 32 million reasons to leave Phoenix for Orlando, he was replaced by another stretch-four type, Anthony Tolliver, who's listed at a relatively modest 6-8.
So how will this seemingly coincidental shortage impact the Suns' big plans to improve their defense?
Before digging into the specifics, the Suns last season ranked 15th among the NBA's 30 teams for points allowed per possession, based on numbers found on basketball-reference.com. The categorical breakdowns that land them on this middle ground are quite polarizing, but we'll get to that later.
For now, we're marching toward the first season after that 48-win uprising believing the Suns can be better defensively.
"You'd hope that's the case ... both offensively and defensively," Jeff Hornacek, preparing for his second season as the Suns' head coach, said.
With efficiency at one end of the floor greatly impacting the level of execution at the other, let's begin by wondering if an even greater emphasis on playing at a faster offensive tempo will be reflected on defense.
It's pretty safe to assume that adding Thomas is a prelude to more rapid maneuvers than the Suns gave us last season -- when they played at the eighth-fastest pace.
With 6-3 Goran Dragic and 6-1 Eric Bledsoe (provided the prevailing exercise in contractual chicken doesn't somehow put him on another roster) joining Thomas in a three-player, two-spot rotation, the easy assumption is pressure ... defensive pressure.
At almost every other level of basketball, teams with abundant quickness and limited size compensate by pressuring the ball. In addition to the obvious discomfort this would create for the opposition, entries to post players are more difficult.
But this notion that quick teams can convert the abbreviated shot clock into a defensive ally doesn't work as easily in the NBA. The explanation can be traced to the same reasons why most attempts at organized full-court pressure or full-blown, ball-screen traps usually meet with tragic consequences.
"For the NBA, no matter how quick you are," Hornacek said, "you're opening up the court if you press up on a guy."
In the NBA, the guy initiating the offense often is considered one of the best in the world at breaking down defenders.
So, even with the ultra-quick Thomas and Bledsoe stalking dribblers on the perimeter, selling out in ball pressure is dicey when the opposition lines up with Tony Parker or Chris Paul or Russell Westbrook or Damian Lillard or Ty Lawson or Steph Curry or ...
This incomplete roll call serves to remind us that defensive harassment on the perimeter -- while having some merits in the sport's greatest league -- should be used sparingly.
"That's something you do against some backup point guard," Hornacek said.
While showing tactical respect for the NBA's legion of elite ball handlers is wise, it doesn't mean the Suns can't use their quickness, agility and depth to a defensive advantage.
With fast-twitch as a factor, help defenders can arrive more quickly and teammates required to help the helper can rotate to stop penetration or close out to shooters with greater punctuality.
But none of the Suns' physical attributes will fully contribute to better defense without greater collective focus. Consistency and balance wouldn't hurt, either.
With most of last season's rotation returning, the learning curve for a defense constructed by assistant coach Mike Longabardi shouldn't be as tricky.
"It should help, not having to put in things that are new to everyone," Hornacek said. "And with how we want to play already established, there are a lot of different things we can do now."
The basic premise of getting more stops when needed, however, tops the agenda.
In terms of categorical evidence of where they stand, we know opposing teams shot just 34.1 percent from 3-point range against the Suns last season. That was the second-lowest success rate in the league. Phoenix also was a very respectful eighth in 3-point attempts allowed. This suggests that despite the build-a-wall plan Longabardi -- a disciple of lane-clogging guru Mike Thibodeau -- brought to Phoenix, Suns players still were able to protect the perimeter.
This isn't easy, especially since the help-recover doctrine is drilled into players at early stages of development. Considering a widespread reliance on the 3-ball from the corner, staying attached on dribble penetration can be a challenge.
"We don't want to automatically help off a shooter with the corner 3," Hornacek said. "We're still in a help position ... we're just a little more cautious at committing."
After they finished a dismal 26th in paint points allowed, it might seem committing to help should be a greater priority. But while the numbers don't exactly lie, they can be a bit disingenuous.
The Suns gave up 45.5 points per game near the rim last season, but that included fast-break and second-chance point. The Suns, it should be pointed out, were a lowly 22nd in defensive-rebounding percentage.
So a lot goes into all of these numbers. That includes analytics, of course. And the prevailing metric-based theory is distilled into simple logic: attempt to force the opposition into difficult shots and encourage the attempts that are harder to make or less costly if converted.
With fine work at the 3-point line and shakier work near the rim, the Suns averaged out to 11th in effective field-goal percentage defense last season.
By the way, attempting to become even deadlier on offense won't happen by swapping existing personnel for players with proven, one-on-one defensive chops. But improvement in team defense can occur with knowledge of a system and increased awareness (of scheme and opponent tendencies) through repetition with video study mixed in.
As it was when Hornacek played, good defense is built on effort, communication and focus.
"It's not a whole lot different," he said when asked what's changed since then. "There aren't as many post-ups now, so there aren't as many double downs.
"The biggest difference is the emphasis on ball screens now. Because of that, more time is spent on what you're going to do in pick-and-roll. There's just a much greater use of it."
And, much like the Suns do when they have the ball, decoy actions are used to cause defenders to flow away from an intended area of attack.  
"Some teams run a bunch of different movement just to lead to a post- up," Hornacek said.
If a chunk of those post-ups are aimed at exploiting the Suns' small-ball system, lob help can work. But there may be an even better defense for that.
Around here, it's called offense.
In the NBA, the matchups always go both ways.
---
---